Boiler Tubes Manufacturer , Supplier
Boiler Tubes Manufacturer , Supplier, Stockiest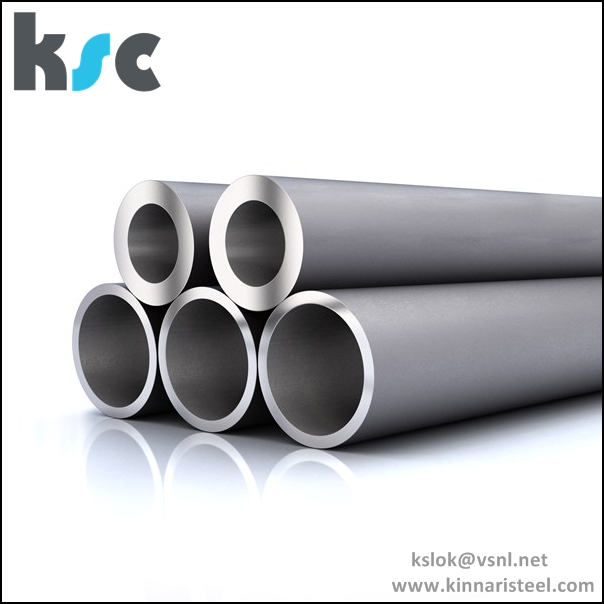 Boiler Tubes of high quality and bright finish are manufactured at KSC.
Boiler tubes are available in a wide range of sizes and thickness as per requirements of customers.
We are one of the biggest manufacturers and stockiest of Boiler Tubes in India. Boiler tubes are manufactured in various grades of stainless steel and super alloys, such as monel, inconel, hastelloy, duplex stainless steel, nickel based alloys, 904l and titanium.
Boiler tubes undergo stringent inspection to maintain light tolerances as per ASTM accepted standards. MTC in accordance with EN10204 NACE 3.1 is furnished for all our customers against purchase order. The inner surface of tube is free from oil, gas and dust particles. The impeccable tube quality helps it for a high longevity in projects and instruments, thereby reducing costs.
Boiler Tubes are manufactured in seamless and welded quality.
The product differentiation is based on the premier finish of Boiler Tubes with minimum burr at the edge. The ends are beveled for perfect welding and fabrication of the Tubes in mega projects in oil and gas industry.
Orders at KSC are guaranteed fast delivery of the Boiler Tubes in the country. The main reason being we have an excellent warehousing and storage facilities for both finished and semi finished goods. They are made ready as per the urgent requirements of the customers. The Boiler Tubes are manufactured to sustain very high pressure and product warranty.
The tubes are supplied in fixed length of 6 meter or random length of 5 to 6 meters. The tubes can also be cut to length as required by customers. The tubes are protected by caps to prevent dust forma
Additional benefits of buying with our company are the low lead time of the goods. We stock bulk quantities for immediate dispatch as and when required by customers.
We have exported to over 45 countries including UAE, UK, Iran, Iraq, Qatar, Bahrain, Oman, Yemen, Lebanon, Jordan, Saudi Arabia, Malaysia, Indonesia, Singapore, Australia, New Zealand, USA, Canada, Mexico, Brazil, Netherlands, Germany, Italy, Spain, Serbia, Kuwait, Peru, Nigeria, Poland, South Africa, Denmark, Turkey, Egypt, Venezuela, Kuwait, Madagascar, Angloa & Srilanka.