Incoloy Alloy 20 Pipe Fittings : Manufacturer, Stockiest and Supplier : Kinnari Steel
Incoloy Alloy 20 Pipe Fittings : Manufacturer, Stockist & Supplier : Kinnari Steel
Incoloy Alloy 20 Pipe Fittings have special quality finishing and duress for long life, high pressure and zero defects. Kinnari Steel are Incoloy Alloy 20 Pipe Fittings Manufacturer, Incoloy Alloy 20 Pipe Fittings Stockist & Incoloy Alloy 20 Pipe Fittings Supplier.

Contact Us For Your Requirement of Incoloy Alloy 20 Pipe Fittings
Incoloy Alloy 20 Pipe Fittings
Kinnari Steel is one of the leading manufacturer and suppliers of Incoloy Alloy 20 Pipe Fittings in the country. We are highly appreciated for our excellent quality products and extraordinary services. Our products are known for their superior quality, excellent strength and extended durability. We also export our products to various countries and our clients are established throughout the globe. We have served industries like chemical, marine, nuclear, oil and gas, paper and pulp etc.
We at Kinnari Steel consider client satisfaction as our biggest priority and believe in maintaining customer relations based on trust. We offer them unmatched value added services. Our teams carry out testing of individual products and thus eliminate any scope of defects. We carry out same day shipping of our products and we a highly known for our fastest delivery services. We also offer a unique consultancy facility in order to help our customers make the best choices. Our customers are extremely happy with us and we are thus highly recommended by them.
Kinnari Steel is manufacturers, stockist & suppliers of Incoloy Alloy 20 Pipe Fittings. Incoloy Alloy 20 Pipe Fittings have special quality finishing and duress for long life, high pressure and zero defects.
The product differentiation is based on the premier finish of <strongIncoloy Alloy 20 Pipe Fittings with minimum burr at the edge. The v shape formation for perfect welding and fabrication of the fittings in mega projects in oil and gas industry for the long life of the product.
Orders at Kinnari Steel are guaranteed fast delivery of the Incoloy Alloy 20 Pipe Fittings in the country. The main reason being we have an excellent warehousing and storage facilities for both finished and semi-finished goods.They are made ready as per the urgent requirements of the customers. The Incoloy Alloy 20 Pipe Fittings are manufactured to sustain very high pressure and product warranty.
A lot of emphases is placed on the packing and packaging . The Incoloy Alloy 20 Pipe Fittings are packed in wooden corrugated boxes foiled in plastic wraps and bubble wraps. Caps are made available to the ends on request of the buyer.
WHAT IS ALLOY 20?
Alloy 20 is an austenitic alloy consisting of nickel, iron and chromium, in addition to alloy copper and molybdenum. It displays excellent resistance to corrosion, crevice corrosion, and pitting and is perfect for use around sulphuric, phosphoric, and nitric acids. The alloy offers great ease of fabrication and has excellent mechanical properties. It shows great results in elevated temperature and is suitable for difficult environments.
Alloy 20 us a popular choice for a range of industries including food, pharmaceutical and plastics industries. Furthermore, this super alloy is used in mixing tanks, heat exchangers, metal cleaning and pickling equipment, and piping. It is also utilized in the production of gasoline, solvents, explosives, chemicals, and synthetic materials.

All Incoloy Alloy 20 Pipe Fittings are offered with an NACE 3.1 Certification, Mill Test Certification and ISO 17025 Standards by a Government of India approved Laboratory. Positive Material Identification is done on all raw material procured at Kinnari Steel.
INTRODUCTION ABOUT INCOLOY ALLOY 20 PIPE FITTINGS
Incoloy Alloy 20 Pipe Fittings are a range of highly demanded products that offer excellent leak-proof connections and are extremely used in the industry. The list of products includes Tees, Caps, Stub Ends, Crosses, Laterals, Couplings, Reducers, Inserts, Unions, Laterals, Bushings, Plugs etc. They offer superior resistance to stress-corrosion cracking and exceptional general corrosion resistance to various acids. They also have excellent mechanical properties and superb fabricability.
Typical applications of Incoloy Alloy 20 Pipe Fittings are in chemical process industry, pharmaceuticals, synthetic rubber, plastics, industrial heating equipment, pulp and paper manufacturing among others. It is also used in Food processing, Dye production, Heat exchangers, Mixing Tanks, Pickling equipment and Petrochemical plants.
Specification
| | | | | |
| --- | --- | --- | --- | --- |
| Standard | UNS | Werkstoff Nr. | EN | AFNOR |
| Alloy 20 | N08020 | 2.4660 | NiCr20CuMo | Z2NCUD31-20AZ |
Chemical properties
The chemical composition nickel alloy 20 is outlined in the following table.
| | |
| --- | --- |
| Element | Content (%) |
| Iron, Fe | 35 |
| Nickel, Ni | 32-38 |
| Chromium, Cr | 19-21 |
| Copper, Cu | 3-4 |
| Manganese, Mn | ≤2 |
| Molybdenum, Mo | 2-3 |
| Niobium, Nb | ≤1 |
| Silicon, Si | ≤1 |
| Carbon, C | ≤0.07 |
| Phosphorous, P | ≤0.045 |
| Sulfur, S | ≤0.035 |
Mechanical properties
The mechanical properties of nickel alloy 20 are displayed in the following table.
| | | |
| --- | --- | --- |
| Properties | Metric | Imperial |
| Tensile strength (annealed) | 620 MPa | 89900 psi |
| Yield strength (annealed) | 300 MPa | 43500 psi |
| Elongation at break (annealed) | 41% | 41% |
Types of Incoloy Alloy 20 Pipe Fittings
Kinnari Steel have exported to over 45 countries including UAE, UK, Iran, Iraq, Qatar, Bahrain, Oman, Yemen, Lebanon, Jordan, Saudi Arabia, Malaysia, Indonesia, Singapore, Australia, New Zealand, USA, Canada, Mexico, Brazil, Netherlands, Germany, Italy, Spain, Serbia, Kuwait, Peru, Nigeria, Poland, South Africa, Denmark, Turkey, Egypt, Venezuela, Kuwait, Madagascar, Angola & Sri Lanka.
The Incoloy Alloy 20 Pipe Fittings are used in Petro-Chemical Industry, Oil and Gas Industry , Nuclear Industry, Pulp & Paper Industry, Research & Development , Mega Projects & Defense & Development Industries. In fact wing to the special grade of steel Incoloy Alloy 20 Pipe Fittings are used for all critical applications.
Contact us for a quick quote:
The Featured Products of Incoloy Alloy 20 Pipe Fittings are: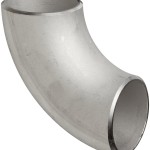 ---
---
APPLICATIONS OF INCOLOY ALLOY 20 PIPE FITTINGS
Typical applications of Incoloy Alloy 20 Pipe Fittings include:
Chemical Plants
Food processing
Dye production
Heat exchangers
Mixing Tanks
Pickling equipment
Petrochemical plants
ABOUT KINNARI STEEL
Kinnari Steel is a leading distributor of Stainless Steel and Alloy Steel Products. We have been involved in manufacturing and supplying excellent quality products since 2 decades. We hold great expertise in sourcing needs of clients for nickel based Alloys. Our aim is to provide best services in the industry and over the years we have gained much prominence due to propulsion and expertise in high nickel alloys. We thus handle each of our clients' queries with great sincerity and help them figure out their requirements. In order to maintain the highest standards of quality we make sure that each and every unit is individually inspected and tested, thereby cropping out the scope of any sort of anomaly. Great emphasis is placed on making our products in an environment-friendly way and prevents any kind of harm to nature. We are known across our clients for fast delivery of high products and we have a very low rejection rate. We put great efforts in catering to the needs of our clients and thus we have a huge base of happy customers.Our head office is located in Mumbai. Kinnari Steel is certified by ISO 9001: 2008 for continued excellence in providing impeccable quality products to its customers.
WHAT PROBLEMS CUSTOMERS TYPICALLY FACE
Nonavailability of products and grades
Late deliveries of goods
Poor/Unprofessional Packing
Poor surface finish
No Mill test report
No control on quality and testing
Supply of wrong grades
Material inconsistent with ASTM Standards
Very hard material for use
Product fails under high pressure
High pricing of the goods due to supplier commission
No inspection of the goods
Supply of used material
Supply of rejected material
Minus tolerance
Weld repair of goods
BENEFITS THAT OUR COMPANY OFFERS
We are highly appreciated for the World class buying experience we offer to our customers
We are known for fastest delivery in the industry
We provide Digital Mill test report in accordance with EN10204 NACE 3.1, NACE 3.2
3rd Party inspection is done
High pressure sustainability is a feature of our products
Our products have Impeccable surface finish
Product replacement warranty is provided
We have excellent After sales support and services
We offer Premium Packaging and Packing for sea and Air transport
Stringent Quality Testing and Control is followed
Our products have ISO 9001:2008 , ISO 14001:2004, OHSAS 18001:2007 Certifications
We have <1% rejection rate of the goods in over a decade
Competitive pricing is offered
Our Consultancy for alternate sizes and material is extraordinary
Heat Number Traceability is given
We provide Brand Marking and Identification on all products
Customized marking as per customer requirement is provided
About Kinnari Steel : Kinnari Steel is a privately held manufacturer, stockist and exporter. It deals in Stainless steel and Alloy Steel : Stainless Steel 304 , 316 , 317 , 321 , Incoloy Alloy 20, Inconel , Hastelloy , Duplex Steel , Super Duplex Steel , Brass, Titanium, Tantalum etc. The products are Pipe Fittings, Tube Fittings, Flanges , Valves, Fasteners , Pipes & Tubes.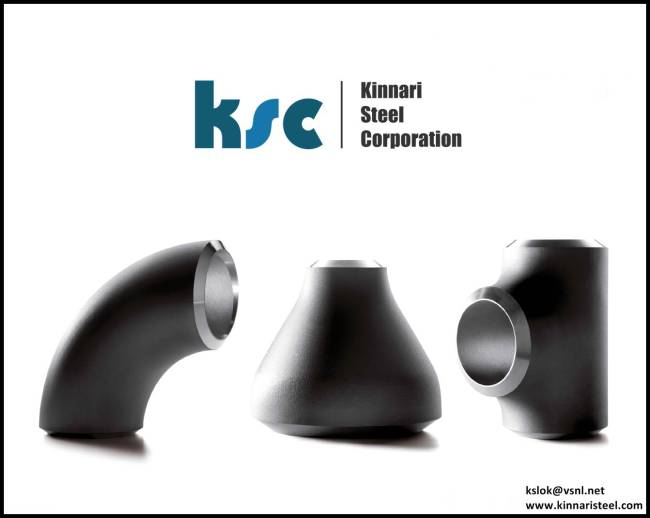 Send us your requirements now!
LOOKING TO BUY INCOLOY ALLOY 20 PIPE FITTINGS? Contact UsContact Us[/su_button]