Incoloy Alloy 20 Pipes : Manufacturer, Stockist & Supplier : Kinnari Steel
Incoloy Alloy 20 Pipes : Manufacturer, Stockist & Supplier : Kinnari Steel
Incoloy Alloy 20 Pipes are strong and hard pipes that serve the purpose in a lot of fields. They are used for applications such as nuclear fuel reprocessing, in controlling pollution, for manufacturing hot vessels for food, water, and seawater. Kinnari Steel is Incoloy Alloy 20 Pipes Manufacturer, Incoloy Alloy 20 Pipes Stockist & Incoloy Alloy 20 Pipes Supplier.

Kinnari Steel is a manufacturer and supplier of premium quality Incoloy Alloy 20 Pipes. It comprises of Nickel, Molybdenum & Chromium. There is a debate regarding the classification of Alloy 20, weather it is a nickel alloy or stainless steel as it comprises of both. However, both sides agree it provides excellent resistance to corrosive environments.
Kinnari Steel is one of the very few companies in the world that stocks more than 80 tons of Incoloy Alloy 20 Pipes. We are exclusive in terms the quality and serviceability that we provide to our customers.
Want to buy Incoloy Alloy 20 Pipes? Contact Us
What is Alloy 20?
Alloy 20 is a nickel-moly-chrome alloy. It is used in environments which involve usage of sulfuric acid. It is also used in chemical, pharmaceutical and plastic industry. It is also used in heat exchangers, metal cleaning, and tanks.
Trade Names:
UNS N08020
Carpenter 20
Werkstoff Nr. 2.4660
Typical Properties:
Corrosion resistant
Used where sulfuric acid is involved
Low demand consumption
High Cost
Specification
| | | | | |
| --- | --- | --- | --- | --- |
| Standard | UNS | Werkstoff Nr. | EN | AFNOR |
| Alloy 20 | N08020 | 2.4660 | NiCr20CuMo | Z2NCUD31-20AZ |
Chemical Composition
| | | | | | |
| --- | --- | --- | --- | --- | --- |
| Ni | Fe | Cr | Cu | Mo | Nb |
| 32.00-38.00 | Balance | 19.0-21.0 | 3.0-4.0 | 2.0-3.0 | 8xC-1.0max |
| C | Mn | P | S | Si | |
| .07max | 2.0max | .045max | .035max | 1.0max | |
Specifications: ASTM B729 (Seamless Pipes); ASTM B464
Should you buy Incoloy Alloy 20 Pipes?
Alloy 20 Pipes are used for environments and applications which involve the usage of sulfuric acid. If your environment involves usage of sulfuric acid, you can go for Carpenter 20 Pipes for providing resistance to pitting and corrosion.
Write to our Technical Consultant to know more about Incoloy Alloy 20 Pipes.
About Kinnari Steel
Kinnari Steel has emerged as the foremost brand for the supply and manufacture of Incoloy Alloy 20 Pipes. This is due to the supreme quality that we provide our clients since 2 decades. An alloy 20 pipe is a highly specialized requirement. We stock more than 80 tons of Incoloy Alloy 20 Pipes as of 2015. Kinnari Steel has all standard sizes in ready stock from 1/2" to 4", available in nonstandard thicknesses. Pipes are available in seamless and welded type.
At Kinnari Steel, we excel at executing both small size and bulk orders. Our sales agent is in direct contact with you at all point's right up to any point in future when you face any technical problem. Great emphasis is paid to value addition and after sales service.
In our experience, customers face the following problems.
Low-quality pipes
Improper surface finish
Non availability
Low delivery timing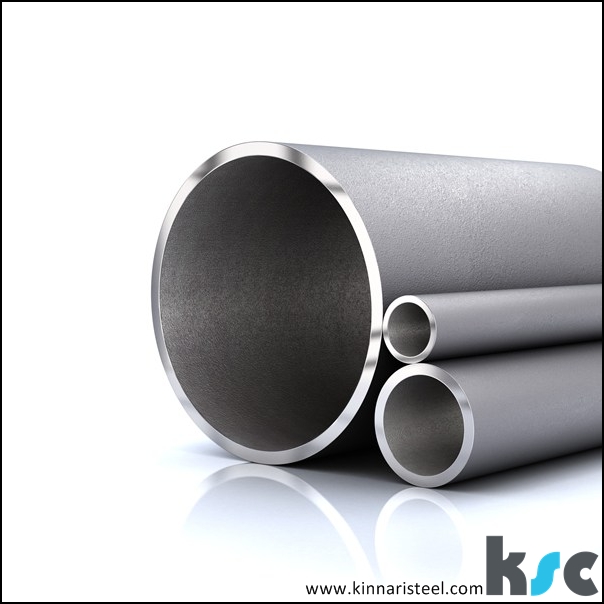 We believe every company by virtue of being in the industry must these basic problems.
Above and beyond we provide the following value addition to the clients.
3rd Party inspection NACE 3.2
Mill test report in accordance with EN10204 NACE 3,1
Export worthy packaging and protection
Stringent Quality checks for 100% goods
Product replacement warranty
Instant delivery
Highest stock in the country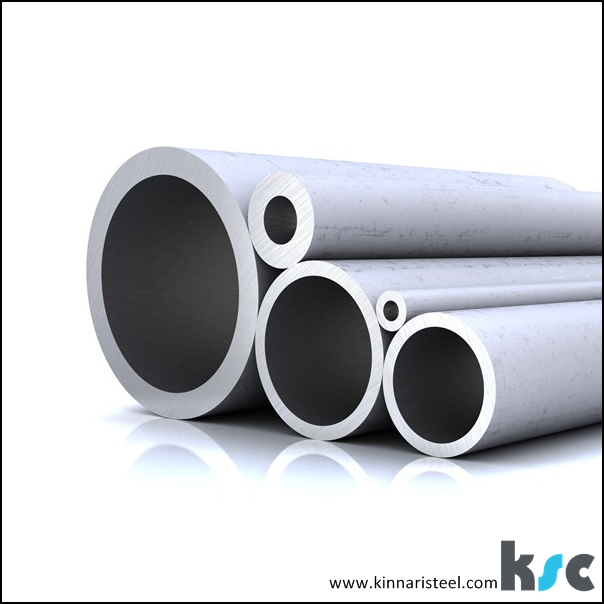 Case study:
A new client had a requirement of Incoloy Alloy 20 Pipesin South Africa. The quantity was extremely low. It was only 1 meter. Typically all pipes are a 5-6 meter in length. However, the company needed only 1 meter.
They approached us for their requirement. We were the only company in Indian with the size in stock 4" Schedule 80. We immediately provided the rates. The next week we got the order. We had to cut the 5.4-meter pipe and supply only 1 meter. We faced a lot of wastage, but we did execute this order. The client was very happy for the kind of small order and service we provided. We are still to get a bulk business from that company.
At Kinnari Steel, we take orders of all sizes, large and small.
Send us your requirements of Incoloy Alloy 20 Pipes now. Contact Us
Types of Incoloy Alloy 20 Pipes