Carbon Steel Tube : Manufacturer, Stockist & Supplier : Kinnari Steel
Carbon Steel Tube : Manufacturer, Stockist & Supplier : Kinnari Steel
Carbon Steel Tubes have superior strength and are highly durable. Kinnari Steel are Carbon Steel Tube Manufacturer, Carbon Steel Tube Stockiest & Carbon Steel Tube Supplier.

Contact Us For Your Requirement of Carbon Steel Tubes
Carbon steel Tubes
For more than 20 years, Kinnari Steel has been a leading developer and vendor of superior quality Carbon Steel Tubes. Our products have excellent finesse and are highly durable. The quality of the Carbon Steel Tubes available with us meets international standards and thus we have clients from all over the world. We have the highest stock of Carbon Steel Tubes readily available and hence we assist shipping on the same day that the order is placed.
We at Kinnari Steel are extremely dedicated towards providing high quality products and extraordinary services to our clients. All our products undergo a highly intensive quality check separately in order to remove any discrepancies. The delivery service is very quick and the goods are shipped very carefully. Our additional consulting services are highly regarded by all our customers as we help then buy in the best way possible. We consider it more than just a business and we therefore believe in building good long term relationships with all our clients.
WHAT IS CARBON STEEL?
Carbon steel is an alloy that is made up by the mixture of carbon and iron. In addition, several other elements with low maximum percentages are also included, such as manganese, with 1.65% maximum, silicon, with 0.60% maximum, and copper, with 0.60% maximum.
Depending upon the amount of presence of carbon in the alloy, Carbon steel can be classified into 4 different categories-
Low Carbon Steel – Composition of 0.05%-0.25% carbon and up to 0.4% manganese. Also known as mild steel, it is a low-cost material that is easy to shape. While not as hard as higher-carbon steels, carburizing can increase its surface hardness.
Medium Carbon Steel – Composition of 0.29%-0.54% carbon, with 0.60%-1.65% manganese. Medium carbon steel is ductile and strong, with long-wearing properties.
High Carbon Steel – Composition of 0.55%-0.95% carbon, with 0.30%-0.90% manganese. It is very strong and holds shape memory well, making it ideal for springs and wire.
Very High Carbon Steel – Composition of 0.96%-2.1% carbon. Its high carbon content makes it an extremely strong material. Due to its brittleness, this grade requires special handling.
The Lower carbon steels are softer and more easily formed, and steels with higher carbon content are harder and stronger, but less ductile, and they become more difficult to machine and weld.
INTRODUCTION ABOUT CARBON STEEL TUBES
Carbon Steel Tubes have superior strength and are highly durable. They are high quality tubes that do not ware off easily. These tubes show good resistance properties to corrosion and oxidation and are thus used in environments that have high temperature and pressure.
Carbon Steel Tubes are used in a variety of industries such as Automotive and Transportation industry, for manufacturing parts for vehicles and in Agriculture industry for developing various equipments. They are also used in the Medical industry for making medical equipments. Other uses of Carbon Steel Tubes are in making off-highway equipments, Recreational vehicles and in Tool industry.
PROPERTIES OF CARBON STEEL-
MECHANICAL PROPERTIES
| | |
| --- | --- |
| COMPONENT | COMPOSITION, % |
| C, Max | 0.30 |
| Mn | 0.29-1.06 |
| P,Max | 0.03 |
| S, Max | 0.03 |
| Si, Min | Si, Min |
PHYSICAL PROPERTIES
| | | |
| --- | --- | --- |
| Physical Properties | Metric | Imperial |
| Density | 7.87 g/cc | 0.284 lb/in3 |
APPLICATIONS OF CARBON STEEL TUBES
Typical applications of Carbon Steel Tubes include:
Water and other conveyance
Tube for structural engineering and general engineering end use
Hi-tensile Scaffolding
Conveyor Idler Tube
Furniture and General Purpose Precision Tubing
Tube & General Galvanizing
ABOUT KINNARI STEEL
Kinnari Steel is a leading distributor of Stainless Steel and Alloy Steel Products. We have been involved in manufacturing and supplying stainless steel 316 tubes since 2 decades. We hold great expertise in sourcing needs of clients for nickel based Alloys. Our aim is to provide best services in the industry and over the years we have gained much prominence due to propulsion and expertise in high nickel alloys. We thus handle each of our clients' queries with great sincerity and help them figure out their requirements.
In order to maintain the highest standards of quality we make sure that each and every unit is individually inspected and tested, thereby cropping out the scope of any sort of anomaly. Great emphasis is placed on making our products in an environment friendly way and prevent any kind of harm to the nature. We are known across our clients for fast delivery of highly products and we have a very low rejection rate. We put great efforts in catering to the needs of our clients and thus we have a huge base of happy customers.
Our head office is located in Mumbai. Kinnari Steel Corporation is certified by ISO 9001: 2008 for continued excellence in providing impeccable quality products to its customers.
WHAT PROBLEMS CUSTOMERS TYPICALLY FACE
Non availability of products
Late deliveries of goods
Poor packaging/ Unprofessional Packing
No Mill test report
No control on quality and testing
Poor after sales service
Supply of wrong grades
Material inconsistent with ASTM Standards
Very hard material for use
Product fails under high pressure
High pricing of the goods due to supplier commission
Minus tolerance
Weld repair of goods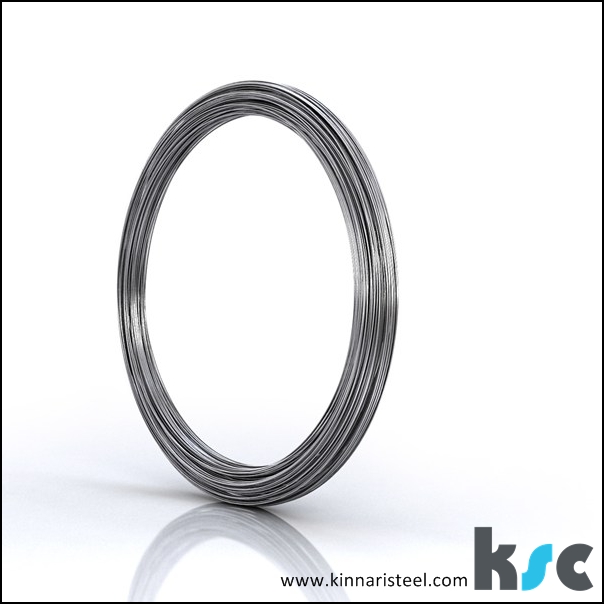 HOW WE SOLVE THESE PROBLEMS AND VALUE ADDITIONS WE PROVIDE
Our customers get highly impressed by the World class buying experience we have to offer
We assist the fastest delivery of goods
We offer Mill test report in accordance with EN10204 NACE 3.1, NACE 3.2
3rd Party inspection is carried out
Our products have high pressure sustainability
We offer Product replacement warranty
Our After sales support and services are excellent
We provide Premium Packaging and Packing for sea and Air transport
We provide Test certificate from ISO 17025 Standards Laboratory
We carry out Same day shipping of the goods
Our products have ISO 9001:2008 , ISO 14001:2004, OHSAS 18001:2007 Certifications
Competitive pricing is provided
We have a high experience in working with Nickel Based Alloys
We provide Heat Number Traceability for all products
Brand Marking and Identification on all products is provided
We provide Customized marking as per customer requirement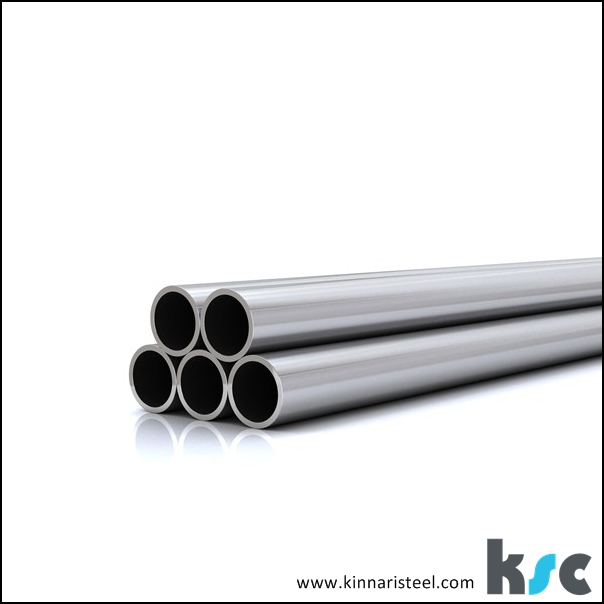 Send us your requirements now!
LOOKING TO BUY CARBON STEEL TUBES? Contact Us