254 SMO Pipes : Manufacturer, Stockist & Supplier : Kinnari Steel
254 SMO Pipes : Manufacturer, Stockist & Supplier : Kinnari Steel
254 SMO Pipes are in huge demand due to their multiple applications. Kinnari Steel is 254 SMO Pipe Manufacturer, 254 SMO Pipe Stockist & 254 SMO Pipe Supplier.


Kinnari Steel Corporation is a manufacturer and supplier of best quality finishes 254 SMO Pipes. 254 is one of the hardest materials of austenitic stainless steel. We specialize in supply and manufacture of 254 SMO Pipes. We are the only company in the world with more than 50 tons of 254 SMO Pipes in ready stock.
We are exclusive in terms of our delivery model. We claim the fastest delivery in the industry. No other company comes close to our delivery as we have so much quantity available at any time for customer requirement.
We follow a stringent customer centric model. Our company's objectives are driven by customer satisfaction. We have developed a great brand and trust in the industry in the supply of high nickel based alloys. Thus, any inquiry which involves special metals will always come to our company.
Looking to buy 254 SMO Pipes? Contact Us
What is 254 SMO?
254 SMO is designed for maximum resistance to corrosion. With chemical composition of high molybdenum and chrome, it is ideal for use in high chloride environments. It is often used in areas where 316 or 317l have failed to corrosion. It offers the most superior resistance to chloride. It is often used as a less expensive substitute for nickel based and titanium alloys.
Trade Names:
6Mo
UNS S31254
Alloy 254
Werkstoff Nr. 1.4547
F44
Typical Properties:
Excellent resistance to crevice corrosion
Cheaper alternate to high nickel alloys
Best alternate to high chloride environments
High structural strength
Excellent welding
Specifications: ASTM A312 (Seamless Pipes), ASTM A813 (Welded Pipes)
Specification
| | | | | | |
| --- | --- | --- | --- | --- | --- |
| Standard | UNS | Werkstoff Nr. | EN | SS | AFNOR |
| 254 SMO | S31254 | 1.4529 | X1CrNiMoCuN20-18-7 | 2378* | Z1 CNDU 20.18.06AZ* |
Chemical Composition
| Element | Content (%) |
| --- | --- |
| Iron , Fe | 55.69 |
| Chromium, Cr | 20 |
| Nickel, Ni | 18 |
| Molybdenum, Mo | 6.1 |
| Nitrogen, N | 0.20 |
| Carbon, C | 0.010 |
Should you buy 254 SMO Pipes?
254 SMO is often used as a cheaper alternate to nickel based alloys and titanium. It is also used where ss316 and ss317l are unsuitable to use. Thus, if your application contains high chlorine component 254 SMO Pipes will be an ideal choice to use.
Write to our consultant to request your ultimate guide to buy 254 SMO Pipes.
About Kinnari Steel
Kinnari Steel Corporation is the most popular vendor of 254 SMO Pipes around the world. We have supplied 254 SMO Pipes to all the 5 continents in the world. The major supply has been in the Middle Eastern countries. We have specialized in the manufacture and supply of special metals required by our clients. Our clients have heavy recurring demand for 254 SMO Pipes. Manufacturing 254 SMO Pipes is a challenging task, as we must maintain hardness as per ASTM standards. It is one of the hardest known grades of stainless steel for machining purposes.
At Kinnari Steel, we have 50+ tons of inventory if 254 SMO Pipes from ½" to 4" in both Seamless and ERW in ready stock. This inventory is replenished the moment a supply is made. We maintain a constant stock. By now you know, we place a lot of emphasis on client satisfaction. Our delivery is very fast and quality superior to all. We provide same day shipping to clients on urgent requests.
In our experience, clients face following problems for 254 SMO Pipes
Nonround shape of the pipe
Poor welding of ERW Pipe
Uneven surface of the pipe
Material very hard (Above 105 HRB)
Poor packing
Late delivery
Non availability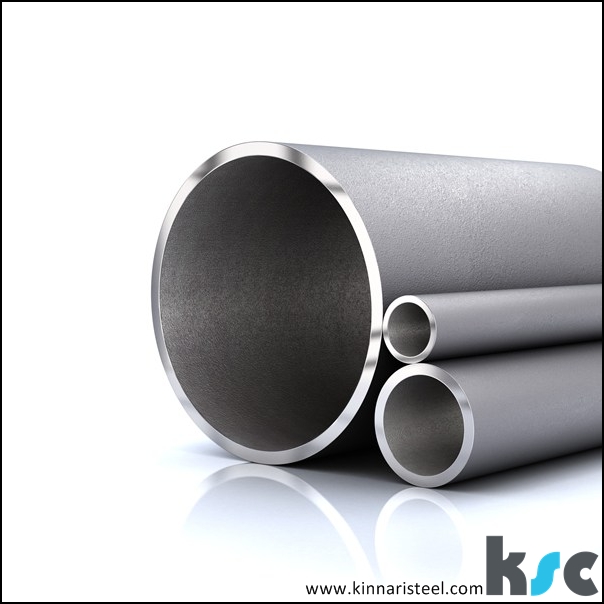 These are common problems faced by several clients who buy from other manufacturers. At Kinnari Steel, we strive for perfection and pay attention to the details. Each pipe undergoes in-house testing. 100% of the pipes are tested before they can be dispatched. Besides solving these problems, we provide following additional key solutions to clients.
Same day shipping service
Tie up with several logistic companies
MTC in accordance with EN10204 ; NACE 3.1
3RD Party Inspection; NACE 3.2 Testing Certification
Government and Private Laboratory Testing
Better than industry standard packing and packaging
Product replacement warranty
After sales service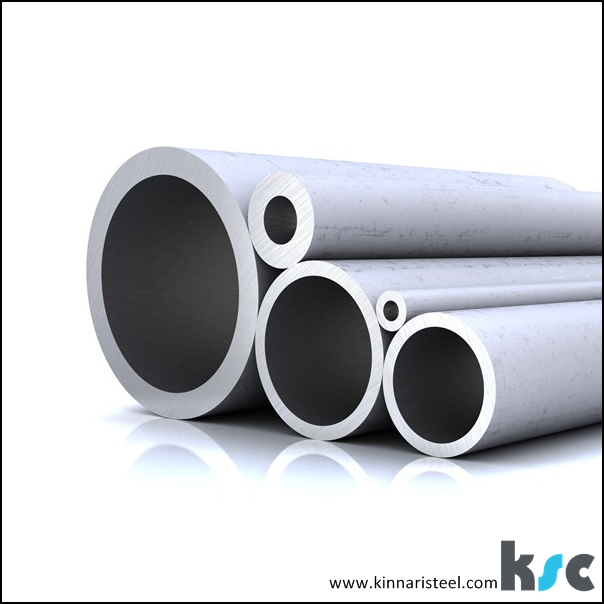 Case Study:
With each case study, we try to share our experiences with our visitors. 254 SMO is one of the more consumed grades of steel. The requirement is not high as other grades of steel. The reason being its use is extremely limited and to fewer applications, it is ideal.
We recently executed a project, where we supplied 254 SMO Pipes to an oil and gas refinery in Kazakhstan. The client needed only 30 meters, but urgently. We had the pipe in ready stock and supplied it immediately.
At Kinnari Steel Corporation we welcome orders of all sizes, large or small. We work with both major clients and small traders. The service given to each is similar. We aim at the best brand name and our efforts are be directed to spreading our products throughout the world.
Send us your inquiry of 254 SMO Pipes, to support out goal. Contact Us
Types of 254 SMO Pipes