254 SMO Sheet : Manufacturer, Stockiest and Supplier : Kinnari Steel
254 SMO Sheet : Manufacturer, Stockiest and Supplier : Kinnari Steel
254 SMO Sheet are in huge demand due to their multiple applications. Kinnari Steel are 254 SMO Sheet Manufacturer, 254 SMO Sheet Stockiest & 254 SMO Sheet Supplier.

Contact Us For Your Requirement of 254 SMO Sheet
254 SMO sheets (UNS Number S31254)
We, at Kinnari Steel, are well known for carrying the highest stock of grade 254 SMO in the country. Our excellent goods and services have impressed customers not only in India, but also in other countries. We have distributors in all the five countries in the world. . We are known for maintaining the stock of goods, as in our corporation, a new set of raw materials is ready to replenish as soon as another set is dispatched to be delivered to the customer. We have the fastest delivery service in the country, giving utmost priority to urgent orders. We also provide same day delivery whenever necessary.
Over the last two decades, we have reached a whole new level of immense trust by the customers. We have always lived up to our claims of keeping customer satisfaction above anything. That is the primary reason for having a rejection rate of less than one percent. We leave no stone unturned to ensure that our clients get the best out of the deal.
Know more about 254 SMO
254 SMO is a very high end grade of austenitic stainless steel. It combines the properties of toughness with excellent corrosion resistance. Some of its properties are given below.
Specification
| | | | | | |
| --- | --- | --- | --- | --- | --- |
| Standard | UNS | Werkstoff Nr. | EN | SS | AFNOR |
| 254 SMO | S31254 | 1.4529 | X1CrNiMoCuN20-18-7 | 2378* | Z1 CNDU 20.18.06AZ* |
Chemical properties
The chemical composition of stainless steel grade 254 SMO™ is outlined in the following table.
| | |
| --- | --- |
| Element | Content (%) |
| Iron, Fe | 55.69 |
| Chromium, Cr | 20 |
| Nickel, Ni | 18 |
| Molybdenum, Mo | 6.1 |
| Nitrogen, N | 0.20 |
| Carbon, C | 0.010 |
Mechanical properties
The following table shows mechanical properties of stainless steel grade 254 SMOTM.
| | | |
| --- | --- | --- |
| Properties | Metric | Imperial |
| Tensile strength | 680 MPa | 98600 psi |
| Yield strength | 300 MPa | 43500 psi |
| Modulus of elasticity | 195 GPa | 28300 ksi |
| Shear modulus | 75 GPa | 10900 ksi |
| Poisson's ratio | 0.30 | 0.30 |
| Elongation at break | 50 % | 50 % |
| Hardness, Brinell | 210 | 210 |
It offers high resistance to stress corrosion cracking in chloride environments. It also resists pitting and crevice corrosion. It also has an appreciable amount of strength. It can be welded with compulsory use of filler metals. It is a bit difficult to be machined. Cold working can be performed by any method. Hot working can also be done in the range of 982-1149 degree Celsius.
It has a wide range of applications. It is used in desalination plants and other salt water handling systems. It is also used in tall oil distillation systems. Food processing equipment and chemical processing units also use 254 SMO. The bleaching component in pulp and paper industry also uses this alloy. It is also used in flue gas cleaning and desulfurization units. Components used in petroleum production and heat exchangers also utilize this alloy.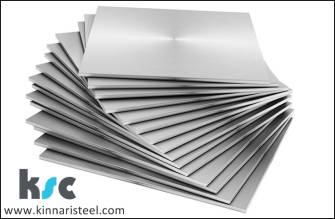 The problem
In the ever increasing competition, the degrading quality of goods and services affects no one but the customers. They are often trapped in the midst of dubious practices. They end up paying high prices for the services they never receive. Many times, the raw materials are unavailable and they have to wait for days, sometimes months, before they get them. The goods have inappropriate hardness levels and poor surface finish. They are not in compliance with the ASTM standards and often do not have any mill report in favor of the quality. The alloy generally yields under high pressure as there is no control on quality and testing. Also, the consumers are often lost after the delivery of products, as they have no one to attend to their after sales grievances. The goods take forever to be delivered and when they are, they tend to lose their economic value on account of poor, unprofessional packaging. Thus they get affected by the environment and get degraded. Sometimes, due to lack of knowledge, wrong grades are supplied. Scrap metal is not treated properly and is as it is supplied. The consumer ultimately ends up in a huge loss. The promises of excellent quality and services is never fulfilled.
Why pick Kinnari Steel Corporation as your supplier?
Kinnari Steel have been certified by ISO 17025 Standards Laboratory on the quality of the alloys we produce and supply. Our products never fail to comply with ASTM standards. We also have been certified by ISO 9001:2008, ISO 14001:2004, OHSAS 18001:2007. We believe that need can arise anytime. Therefore, we are extremely careful towards maintaining our stock and ensuring fast delivery, sometimes same day delivery on urgent requests. Also, our highly professional packaging methods ensure that the material reaches the customer's doorstep in the same form as it was in while being dispatched. The impeccable surface finish and appropriate hardness of goods has impressed customers worldwide. We are proud to be associated with industries in 13 countries in the world. Once associated with our clients, we are always eager to extend our services whenever they need. This implies that we take responsibility even after the customer receives the goods, through our after sales services.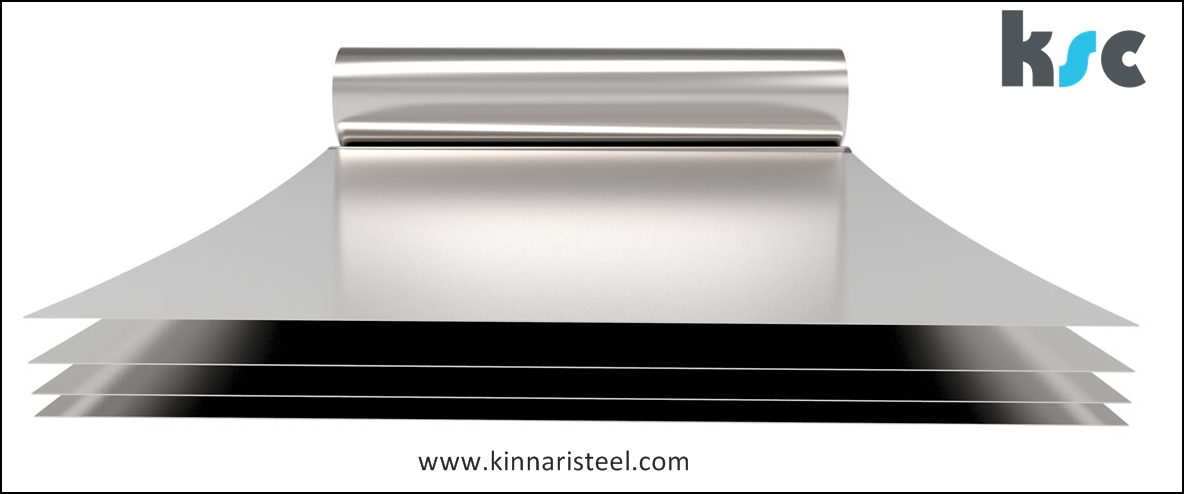 If, by any chance (however small it may be), the products fail to satisfy the customers, we provide them with product replacement service to ensure that they receive better. Moreover, we are also highly environment friendly, as we also recycle scrap metal and convert it into the desired material of superior quality. We specify the heat number on each sheet, so that the consumer himself can verify the history of the product.. We are extremely accessible in terms of consultation about various sizes and grades of the alloys. We provide our with world class buying experience.. We also make sure that the pricing is judicious, with no commission involved in the process. Thus, our clients are kept from falling into vicious traps. We have a rejection rate of less than one percent, and we look forward to being able to be the trustworthy suppliers of many more clients in the near future.