Duplex Stainless Steel Round Bar : Manufacturer, Stockiest and Supplier : Kinnari Steel
Duplex Stainless Steel Round Bar : Manufacturer, Stockiest and Supplier : Kinnari Steel
Duplex Stainless Steel Round Bar are in huge demand due to their multiple applications. Kinnari Steel are Duplex Stainless Steel Round Bar Manufacturer, Duplex Stainless Steel Round Bar Stockiest & Duplex Stainless Steel Round Bar Supplier.

Contact Us For Your Requirement of Duplex Stainless Steel Round Bar
We, at Kinnari Steel, excel at the execution of both bulk as well as small orders of Duplex Stainless Steel Round Bar. We are known for maintaining our stock, so that the alloys are available with us anytime the customer needs them. We are also known for our fast delivery service. We prioritize orders according to the urgency and deliver goods on the same day on urgent orders. Our packaging skills are excellent, and so are our after sales services. a rejection rate of less than one percent consolidates all our claims.
Once chosen, we leave no stone unturned to ensure that the customers get the best out of every deal. We never fail to provide them with world class buying experience.
Know more about Duplex Stainless Steel Round Bars Rods
Duplex Stainless Steel Round Bar is a variant of stainless steel in which high levels of chromium, nickel and molybdenum help improve pitting corrosion resistance. The presence of nitrogen help in structural hardening, increasing the yield strength and ultimate strength, without altering the toughness. Duplex stainless steel consists of grains of both ferritic and austenitic stainless steel. Embedded in the same material. It is generally tougher than ferritic steel and has strength almost double of that of austenitic steel. It has excellent corrosion resistance. It successfully combats intergranular corrosion. It also prevents stress corrosion cracking in chloride and sulfide environments.
Chemical Composition
| | |
| --- | --- |
| Chemical Element | % Present |
| Carbon (C) | 0.0 – 0.03 |
| Chromium (Cr) | 21.00 – 23.00 |
| Manganese (Mn) | 2.00 max |
| Silicon (Si) | 1.00 max |
| Phosphorous (P) | 0.0 – 0.03 |
| Sulphur (S) | 0.0 – 0.02 |
| Nickel (Ni) | 4.50 – 6.50 |
| Nitrogen (N) | 0.08 – 0.20 |
| Molybdenum (Mo) | 2.50 – 3.50 |
| Iron (Fe) | Balance |
Duplex Stainless Steel Round Bar has better ductility than ferritic steel. It cannot be hardened by heat treatment, but can be work hardened. It can also be welded easily using all the standards methods of welding. Post weld distortion and residual stresses are reduced on account of low thermal expansion.
This variant of stainless steel has a wide range of applications. It is used by the chemical processing industry for transportation and storage purposes. It is also used by the oil and gas plants and offshore rigs. It is also used in the oil and gas refineries. Due to resistance to stress corrosion cracking in the presence of chloride ions, it is suitable for use in marine environments. The pulp and paper industry also uses Duplex Stainless Steel Round Bar. Moreover, it is used in pollution control equipment.
Contact us for a quick quote:
The problems faced by the customers in the market
In today's scenario, malpractices like supplier commission and supply of poor quality alloys is much prevalent. The customers are often trapped in these vicious practices and end up paying much more than required, that too, for alloys of bad quality. There are often no mill reports to support the claims about quality. The products fail to satisfy ASTM standards. The products are too hard to be put to use. There is no control on quality and testing of goods. Scrap material is not treated properly and is supplied in a poor state. Lack of good surface finish always poses a great problem. There are other problems like improper packaging, which results in the degradation of alloys due to the adversities of the environment. The customers also face the problem of lack of after sale services and product replacement warranty. This often leads to very high rejection rates. The customers end up dissatisfied with the goods and services that they receive.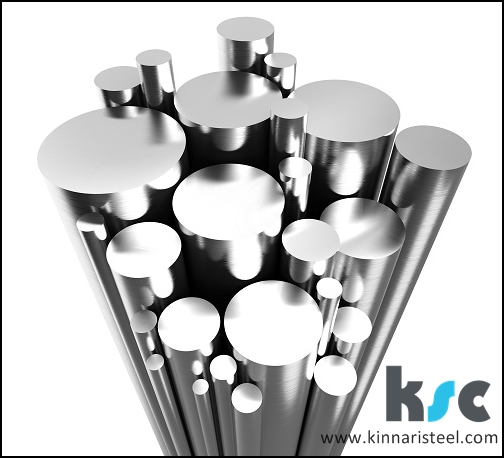 Why are we different?
We, at Kinnari Steel lay major emphasis on maintaining our stock at all times, as we understand that need might arise at any moment. Thus replenishment goes hand in hand with supply. We also provide highly professional packaging so that the alloys don't get influenced by the adversities of the environment, while being transported to long distances.Our after sales services are as good as the materials supplied by us. We are available anytime of the year to attend to your grievances. Also, due to high industrial demand, the material should be thoroughly checked, but unfortunately many a times, the products fail to meet the ASTM standards. Our products are certified to follow the standards specified by ISO. Therefore, our customers rarely complain about the quality of the material. We have been certified by ISO 9001:2008, ISO 14001:2004, OHSAS 18001:2007. Our products are made in compliance with ASTM standards. Sometimes, due to the pressure of demands, the producers end up supplying wrong grades of the alloy, resulting in major losses. The products manufactured like that are likely to fail under pressure. We focus on maintaining correct degree of hardness, as well as adding appropriate amount of chromium, so that the alloy exhibits the right level of corrosion resistance. Also, customers seldom become victims of the ongoing middle man culture, and fall into the web of commissions. So they have to pay more than what is required. We also make sure that the pricing is judicious, with no commission involved in the process.
Our products also go through an unbiased third party inspection. So we assure you that our claims are justified, and not just hollow self-appreciation. If, in any case, we somehow fail to meet the desired quality, we assure the customers of a product replacement warranty. We provide you with world class buying experience. As mentioned above, we have the fastest delivery service, giving utmost priority to urgent orders. We specify the heat number on the raw material, so that the consumers can trace the history and application of the product. With a mill test report in accordance with EN10204 NACE 3.1, NACE 3.2, we happily claim that we place customer satisfaction above everything.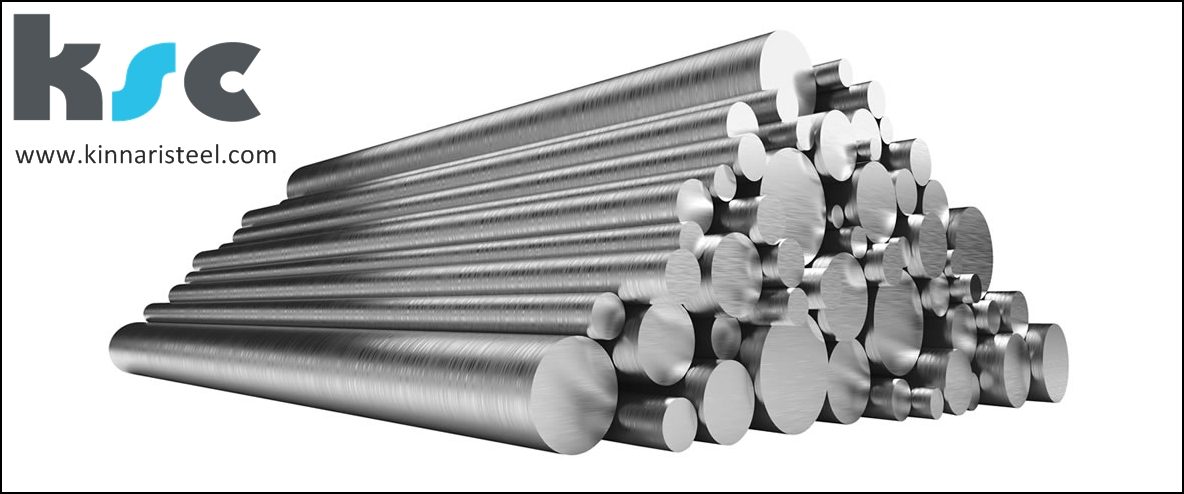 Also view Duplex Steel Wire