Duplex 2205 Pipe : Manufacturer, Stockiest and Supplier : Kinnari Steel
Duplex 2205 Pipes : Manufacturer, Stockist and Supplier : Kinnari Steel
Duplex 2205 Pipes are in huge demand due to their multiple applications. Kinnari Steel are Duplex 2205 Pipe Manufacturer, Duplex 2205 Pipe Stockist & Duplex 2205 Pipe Supplier.


Kinnari Steel is a leading brand in manufacturing and supplying high-quality Duplex 2205 Pipes. Offering the best in class services and products for over 2 decades, we have gained a high level of trust from all our customers. All our products are of superior quality and offer ultimate strength. We offer Duplex 2205 Pipes of the excellent grade in all shapes, sizes, and specifications provided by the customers.
We at Kinnari Steel consider client satisfaction as our highest priority and dedicatedly work towards it. Our specialized team of individuals provides extraordinary value added services to all the clients. We have the largest stock of Duplex 2205 Pipes in the country and are thus able to carry out the fastest delivery of products. We make sure each product is individually tested using a rigorous process that eliminates any source of the anomaly. Our customers are extremely happy with us and we aim to continuously provide them extraordinary services.
Duplex 2205 Pipes is one of the most used items of stainless steel Pipes. It is used for environments which are corrosive in nature. Duplex 2205 Pipes are resistant to corrosive environments. Moreover, the physical properties render a great structural strength to pipes. Duplex 2205 Pipes is the single highest product sold at Kinnari Steel.
Duplex 2205 is a cheaper alternate to several high nickel based alloys that offer extreme resistance to corrosive regions. Due to our expertise in this grade, we have more than 800 Tons of Duplex 2205 Pipes in ready stock at any given time. We have replenishing inventory month on month for all the sizes of Duplex 2205 Pipes. We are the single biggest manufacturer and supplier of Duplex 2205 Pipe. Our focus is always to provide the best quality finishing to our customers. We provide a special emphasis on the delivery lead time of the supply. We claim to have the fastest delivery of Duplex 2205 Pipes in the world. This has boosted our reputation in the Industry. Year on Year, Project after project, we have fulfilled the committed delivery time with a 90% accuracy and 10% margin of error, the best in the world.
Looking for Duplex 2205 Pipes? Contact Us


What is Duplex 2205?
Duplex 2205 is one of the premium grades of austenitic stainless steel. It is fabricated and used in regions which are corrosive in nature. A major use is in desalination plants and heat exchangers. The resistance to corrosion prolongs the life of the project. Moreover, the excellent yield properties render great structural strength which makes it survive and thrives under high pressure.
Duplex 2205 is a stainless steel alloy that is highly useful in corrosive environments. It consists of nickel, chromium, molybdenum and nitrogen in various proportions. These elements offer great resistance to the alloy against chloride pitting and crevice corrosion. It provides great strength and is generally used temperatures up to 600° F. It shows high resistance to chloride stress corrosion cracking and superior sulphide stress corrosion resistance. The alloy has good weld ability and offers easy workability.
Duplex 2205 is a cost-effective solution for many applications where other stainless steel alloys are susceptible to chloride stress corrosion cracking. Due to its excellent resistance properties, Duplex 2205 is extremely important for services such as marine environments, brackish water, bleaching operations, closed loop water systems and some food processing applications. It is also used in making chemical process vessels, piping and heat exchangers, pulp mill digesters, oil field piping and heat exchangers, flue gas desulfurization equipments and in effluent scrubbing systems.
Specification
| | | | | | | |
| --- | --- | --- | --- | --- | --- | --- |
| Standard | UNS | Werkstoff Nr. | EN | BS | SS | JIS |
| 2205 | S31803 / S32205 | 1.4462 | X2CrNiMoN22-5-3 | 318S13 | 2377 | SUS 329J3L |
Chemical Composition:
Table 1 – Composition ranges for 2205 grade stainless steels
Grade
C
Mn
Si
P
S
Cr
Mo
Ni
N
2205 (S31803)
min.
–
–
–
–
–
21.0
2.5
4.5
0.08
max.
0.030
2.00
1.00
0.030
0.020
23.0
3.5
6.5
0.20
2205 (S32205)
min.
–
–
–
–
–
22.0
3.0
4.5
0.14
max.
0.030
2.00
1.00
0.030
0.020
23.0
3.5
6.5
0.20
MECHANICAL PROPERTIES
| | | |
| --- | --- | --- |
| Ultimate Tensile Strength, ksi Minimum | .2% Yield Strength, ksi Minimum | Hardness Max. |
| 95 | 65 | 31 Rockwell C |
PHYSICAL PROPERTIES
| | | | | | |
| --- | --- | --- | --- | --- | --- |
| Temperature °F | | 68 | 212 | 392 | 572 |
| Density | lb/in3 | 0.278 | — | — | — |
| Modulus of Elasticity | psi x 106 | 27.6 | 26.1 | 25.4 | 24.9 |
| Linear Expansion (681T4F-T) | 10-6/°F | — | 7.5 | 7.8 | 8.1 |
| Thermal Conductivity | Btu/h ft. °F | 8.7 | 9.2 | 9.8 | 10.4 |
| Heat Capacity | Btu/lb/°F | 0.112 | 0.119 | 0.127 | 0.134 |
| Electrical Resistivity | in x 10-6 | 33.5 | 35.4 | 37.4 | 39.4 |
APPLICATIONS OF DUPLEX 2205 PIPES
Typical applications of Duplex 2205 pipes include:
Chemical process vessels, piping and heat exchangers
Pulp mill digesters, bleach washers, chip pre-steaming vessels
Food processing equipment
Oil field piping and heat exchangers
Flue gas desulfurization equipment
Oil and Gas exploration and processing equipments
Marine and other high chloride environments
Paper machines
Commonly called:
Duplex 2205, UNS S31803, UNS S32205, SAF 2205, Werkstoff Nr. 1.4462, Zeron 100 Specification: ASTM A790 (Seamless Pipes) ASTM A928 (Welded Pipes)
Typical properties:
Low cost
High structural resistant
Premium stainless steel
Resistant to corrosion
Alternate to 904l stainless steel
Want to learn more about Duplex 2205 Pipes? Write to our consultant to request your Ultimate Guide to Duplex 2205 Pipes
Well, it depends on. Duplex 2205 is a highly specialized and regulated grade of stainless steel. It is used by experts as a cheaper alternate for corrosive environments. However, if the environment demands a grade more superior like SS904L or high nickel based alloys, duplex 2205 must not be used. This is because it will lower the life of the project and the estimated loss due to shut down will be much more than the additional cost to buy a superior grade. It is majorly used in desalination plants, which contain a highly salty environment. Other major uses are in marine applications and boiler heat exchangers.
Contact Us to know more about Duplex 2205 Pipes.
About Kinnari Steel Corporation
Kinnari Steel Corporation is a manufacturer and specialized supplier of Duplex 2205 Pipes. We stock more than 1200 tons of Duplex pipes and more than 800 tons of Duplex 2205 Pipes. All our activities are guided towards customer satisfaction. We aim to satisfy our customers first, and then worry about the money. Our specialized logistics team focuses on the delivery first model, which provides for instant dispatch against the receipt of bank transfer copy. The client does not have to wait to receive the goods after that. We try to avoid bottle necks and delay at each stage. We furnish an MTC with EN10204 and NACE 3.1 Specifications. All clients are provided with a copy of the same.
In our experience, the customers face the following problems, while buying from other suppliers:
Incorrect Grade Supplied
No Differentiation between UNS S31803 & UNS S32205
No supply of the test reports
Delay in the dispatch process
Unsuitable finish of the goods
Improper packing for long transit of pipes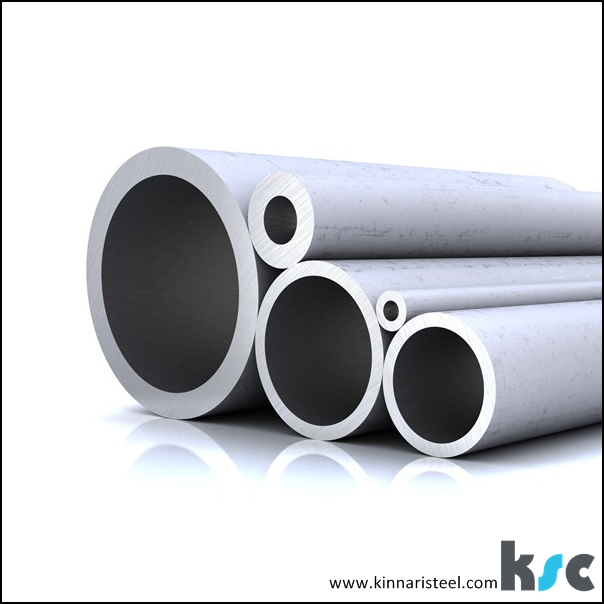 These are the basic problems are customers face when they buy from small time companies. Clients are served with all the solutions to this problem. Our aim is to fulfill the complete requirement of the customer, and not just supply of the pipes. All our activities are driven by a single mission of gaining customer trust. A customer who buys Duplex 2205 Pipes at KSC always gives us a repeat order with an additional requirement. Our hold on this steel is so strong, no Indian company can compete with us in terms of delivery. It is also likely that if the size is not with us in stock, you will not get it in the whole Asian subcontinent.
WHAT PROBLEMS CUSTOMERS TYPICALLY FACE
Nonavailability of products
Late deliveries of goods
Poor/Unprofessional Packing
High rejection rate
Poor after sales service
Supply of wrong grades
Material inconsistent with ASTM Standards
Very hard material for use
Dubious Practices
Lack of knowledge
Product fails under high pressure
High pricing of the goods due to supplier commission
Minus tolerance
Weld repair of goods
We provide the following points of Value Addition to the client:
Impeccable quality finishing
Fastest Delivery in the world
Tie up with logistics companies for instant deliveries
Mill Test Report with the goods
3rd Party inspections
In-house 100% testing of the goods
After sales service
Product replacement warranty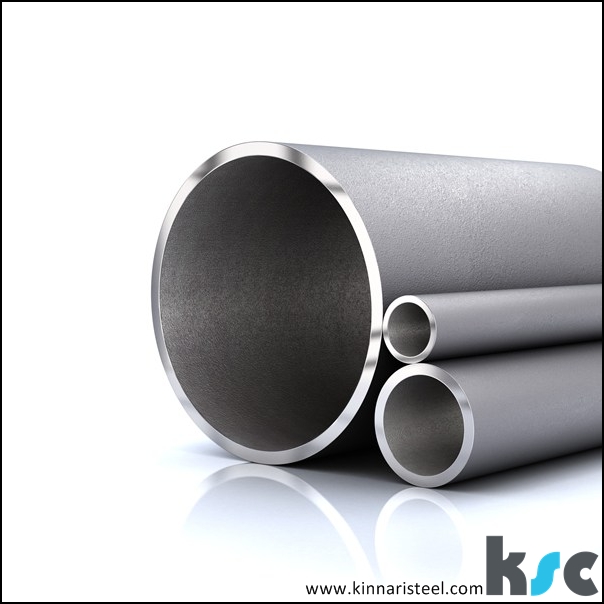 Very few companies are likely to provide these value additions to the clients. This is the reason we are one of the biggest manufacturers and suppliers of Duplex 2205 Pipes.
Case Study:
At KSC, we aim to provide our clients with a great study experience from our supplied projects. We have several requirements of Duplex 2205 Pipes each week from Africa, Europe, and the Middle East. These pipes are used in various industries such as
Oil and Gas Exploration
Process Equipments
Desalination Plants and Projects
Marine Environments
High Chlorine Regions
Liquor Tanks
These requirements are regular due to compulsion use of Duplex 2205 Pipes. We got one of the requirements from the Hub of Trading – Dubai in UAE. The problem of dealing with UAE is it gets very competitive. The same inquiry was floated to several Korean, Gulf & European Suppliers. We got the same inquiry from about 5 other companies in different countries. However the advantage was the size was nonstandard, and noncompany in the world would stock this size. Duplex 2205 is not the running item and probably dead inventory for nonstandard size, due to slow and specialized consumption. We quoted to all the companies within 30 minutes. The next day, we got to know there is another mill in Europe which had it in stock, but the prices were 80% higher than ours. We instantly furnished the sample test reports to the end user for approval. On approval, we got the order and supplied the entire quantity by Air. Needless to say, we still get several opportunities for the supply of fittings and pipes, but we instantly get the order for Duplex 2205 Pipes. We are the final destination and the end of the search for customer requirements of Duplex 2205 Pipes.
Contact Us now of you want to buy Duplex 2205 Pipes.

Types of Duplex Steel 2205 Pipes