Duplex Steel 2205 Sheet : Manufacturer, Stockiest and Supplier : Kinnari Steel
Duplex Steel 2205 Sheet : Manufacturer, Stockiest and Supplier : Kinnari Steel
Duplex Steel 2205 Sheet are in huge demand due to their multiple applications. Kinnari Steel are Duplex Steel 2205 Sheet Manufacturer, Duplex Steel 2205 Sheet Stockiest & Duplex Steel 2205 Sheet Supplier.

Contact Us For Your Requirement of Duplex Steel 2205 Sheet
Duplex Steel 2205 Sheets
We, at Kinnari Steel, are well known for our excellent execution of both bulk and small orders of Duplex Steel 2205 Sheet. Our performance in the last decade has led us to a platform of immense trust by the customers. A rejection rate of less than one percent has consolidated the claim. The primary reason for this is the priority that we give to complete satisfaction of the customer. This includes our excellent after sales services, along with the high quality goods supplied by us. We are known for maintaining the stock of goods, as according to our policies, a new set of raw materials is ready to replenish the stock as soon as another set is dispatched to be delivered to the customer. We have supplied Duplex 2205 sheets to industries all over the world.
Over the last few years, there has been a major demand for this alloy, and our corporation has been actively involved in ensuring the best quality of the same to our clients. We try to incorporate more and more sizes in our stock each year. We always live up to our promises of delivering best quality of goods and services.
Specification
| | | | | | | |
| --- | --- | --- | --- | --- | --- | --- |
| Standard | UNS | Werkstoff Nr. | EN | BS | SS | JIS |
| 2205 | S31803 / S32205 | 1.4462 | X2CrNiMoN22-5-3 | 318S13 | 2377 | SUS 329J3L |
Know more about Duplex 2205
Duplex 2205 is a widely used variant of stainless steel (both Ferritic and Austenitic).
Chemical composition
Table 1 – Composition ranges for 2205 grade stainless steels
Grade
C
Mn
Si
P
S
Cr
Mo
Ni
N
2205 (S31803)
Min
–
–
–
–
–
21.0
2.5
4.5
0.08
Max
0.030
2.00
1.00
0.030
0.020
23.0
3.5
6.5
0.20
2205 (S32205)
Min
–
–
–
–
–
22.0
3.0
4.5
0.14
Max
0.030
2.00
1.00
0.030
0.020
23.0
3.5
6.5
0.20
Mechanical properties
Grade
Tensile Str
(MPa) min
Yield Strength
0.2% Proof
(MPa) min
Elongation
(% in 50mm) min
Hardness
Rockwell C (HR C)
Brinell (HB)
2205
621
448
25
31 max
293 max
Duplex 2205 exhibits excellent corrosion resistance. It resists intergranular and crevice corrosion. It also shows appreciable resistance to pitting. Chloride stress corrosion cracking is also dealt with easily using Duplex 2205, at a temperature of 150 degree Celsius. It proves to be an excellent substitute of austenitic grades in marine environments. It shows good thermal resistance up to a range of 300 degree Celsius. It can be easily welded by most of the standard methods, the only compulsion being the use of filler metals. The machinability is low on account of its high strength.
This variant of steel has a wide variety of applications. It is used in oil and gas exploration, chemical processing industries also make use of this alloy. Most of the processing equipment utilizes Duplex 2205. It is also used by storage and transportation units of industries. Pulp and paper digesters, liquor tanks and paper machines also use Duplex 2205. It is highly suitable for usage in marine environments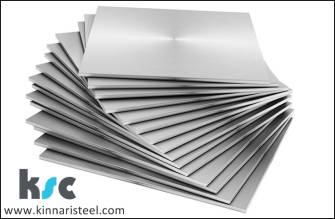 Know the ongoing scenario in the market
In the midst of the growing competition, the customers fall into the trap of middlemen and end up paying huge sums of money as supplier commission. They are often lost after the delivery of products, as they have no one to attend to their after sales grievances. The materials are inconsistent with the ASTM standards. There are often no mill reports to guarantee the good quality of products. Lack of supervision and absence of any control over quality testing is a serious issue. The material is often very hard to be put to use and yields under high pressure. In the cases where long distance transportation is needed, the materials tend to lose their economic value because of unprofessional packaging, which in turn leads to the degradation of quality. Also, due to lack of knowledge, sometimes producers end up supplying wrong grades of the alloy, resulting in major losses. There is no warranty associated with the product and hence, the suppliers pull off their hands as soon as the product is dispatched. Thus, even after paying a high price, the customer ends up dissatisfied.
What makes us different?
Kinnari Steel are one of those few suppliers, that lay a major emphasis on making every policy in the favor of the customers. We ensure that our clients get a world class buying experience. Our mill reports are in accordance with EN10204 NACE 3.1, NACE 3.2. Our products go through appropriate testing, both in Government and private laboratories. Thus, even third party inspection consolidates our claims about superior quality. Once associated with our clients, we are always eager to extend our services whenever they need. This implies that we take responsibility even after the customer receives the goods through our after sales services. Our team adopts professional packaging methods to ensure that the products reach our clients in their best form, without getting affected by the adversities of the environment. If, by any chance (however small it may be), the products fail to satisfy the customers, we act on our product replacement scheme to ensure that they receive better. We also enjoy ISO 9001:2008, ISO 14001:2004, OHSAS 18001:2007 Certifications. All these factors have helped us gain the trust of consumers and we are continuously growing as leading producers and suppliers in the market. Today, we have distributors in all the five continents in the world. We have the highest stock of steel and nickel based alloys in the country. The dispatch and replenishment go hand in hand to ensure that the stock is maintained. Thus, we prevent customers from facing the problem of unavailability of the raw material. We provide the heat number on every product, without fail, so that the consumer can trace the information about its history and applications. We are extremely accessible in terms of consultation about various sizes and grades of the alloys. Once chosen by the customer, we leave no stone unturned to make ourselves his first choice for all the future transactions.