Hastelloy C22 Pipes UNS N06022
Hastelloy C22 Pipes : Manufacturer, Stockist & Supplier : Kinnari Steel
Kinnari Steel Corporation is a leading expert in producing and supplying Hastelloy C22 pipes. We have been manufacturing this Nickel based alloy for more than 20 years now and thus we have great prowess in this field of work. We provide Hastelloy C22 pipes in each and every size and specification as per the clients' requirements. We have clients all across the globe and we have successfully delivered products in 13 countries.

Contact Us For Your Requirement of Hastelloy C22 pipes
Hastelloy C22 Pipes
We aim at providing the best products to our clients and offering them World Class services. All our products undergo rigorous testing processes that make sure no products are defective. We offer the fastest and most careful delivery services to our clients. Our well-trained team of individuals work extremely hard for providing great after-sales services. We even provide consulting services to our clients to help them figure out their specific requirements. We have grown manifold in the previous years and we will continue to do so with our extra efforts.
WHAT IS HASTELLOY C22?
Hastelloy C22 is an alloy based on nickel, chromium and molybdenum. It generally contains 22% chromium, 14% molybdenum, and 3% tungsten with Iron being limited to around less than 3%. It has superior strength and shows a great resistance to oxidation and corrosion. It is much stronger and versatile that other available NiCrMo alloys. Due to its excellent properties, this alloy has a large number of applications in various industries. The Hastelloy C22 alloy exhibits superior weld ability and is used as a filler wire and weld overlay consumables to improve resistance to corrosion.
Hastelloy C22 alloy shows brilliant resistant properties to crevice corrosion, pitting and stress corrosion cracking. It also holds superb resistance to oxidizing aqueous media such as wet chlorine and mixtures having nitric acid or oxidizing acids with chloride ions.
INTRODUCTION ABOUT HASTELLOY C22 PIPES
Hastelloy C22 pipes are highly demanded pipes due to their specific properties. These pipes show excellent resistance to oxidation at elevated temperatures, due to the high chromium level of Hastelloy C22 Alloy. They are thus used to in multiple places where components are to be protected from getting spoilt. Hastelloy C22 pipes have many applications across various industries. They are highly used in chemical and petrochemical processing, pollution control processes, marine industry, pulp and paper processing, and even in waste disposal industries.Kinnari Steel Corporation provides Hastelloy C22 pipes in all sizes and specifications, you name it, and we have it. We also provide various products of Hastelloy C22 in multiple forms like plates, sheets, strips, bars, wires, and tubes.
Specification
| | | | | |
| --- | --- | --- | --- | --- |
| Standard | UNS | EN | Werkstoff Nr. | AFNOR |
| Hastelloy C22 | N06022 | NiCr21Mo14W | 2.4602 | NU-30M |
PROPERTIES OF HASTELLOY C22
CHEMICAL COMPOSITION
Approximate Chemical Composition
Ni
56%
Cr
22%
Mo
13%
Co
2.5% max
W
3%
Fe
3%
MECHANICAL PROPERTIES
Mechanical Properties
Good mechanical properties at elevated temperatures
No
Corrosion resistant at ambient temperatures
Yes
Corrosion resistant & good mechanical properties at elevated temperatures
No
Corrosion resistant & good mechanical properties at elevated temperatures
No
Oxidation resistant
Yes
Precipitation hardenable
No
PHYSICAL PROPERTIES
Physical Properties
Density
8.69 g/cm3
0.314 lb/in3
Melting point
1399°C
2550°F
Coefficient of expansion
12.4 µm/m °C (20 – 100°C)
6.9 x 10-6 in/in °F (70 – 212°F)
Modulus of rigidity
78.6 kN/mm2
11400 ksi
Modulus of elasticity
205.5 kN/mm2
29806 ksi
APPLICATIONS OF STAINLESS HASTELLOY C22 PIPES
Typical applications of Hastelloy C22 Pipes include:
Pickling systems
Chlorination systems
Nuclear fuel reprocessing
Acid Etching
Cellophane Manufacturing
Chlorination Systems
Complex Acid Mixtures
Electro-Galvanizing Rolls
Expansion Bellows
Flue Gas Scrubber Systems
Geothermal Wells
HF Furnace Scrubbers
Incineration Scrubber Systems
Nuclear Plate Heat Exchangers
Selective Leaching Systems
SO2 Cooling Towers
Tubular Heat Exchange
ABOUT KINNARI STEEL
Kinnari Steel Corporation is a leading distributor of Stainless Steel and Alloy Steel Products. We have been involved in manufacturing and supplying stainless steel 316 pipes since 2 decades. We hold great expertise in sourcing needs of clients for nickel based Alloys. Our aim is to provide best services in the industry and over the years we have gained much prominence due to propulsion and expertise in high nickel alloys. We thus handle each of our clients' queries with great sincerity and help them figure out their requirements.
In order to maintain the highest standards of quality we make sure that each and every unit is individually inspected and tested, thereby cropping out the scope of any sort of anomaly. Great emphasis is placed on making our products in an environment-friendly way and prevents any kind of harm to nature. We are known across our clients for fast delivery of high products and we have a very low rejection rate. We put great efforts in catering to the needs of our clients and thus we have a huge base of happy customers.
Our head office is located in Mumbai. Kinnari Steel Corporation is certified by ISO 9001: 2008 for continued excellence in providing impeccable quality products to its customers.
WHAT PROBLEMS CUSTOMERS TYPICALLY FACE
Nonavailability of products
Late deliveries of goods
Poor/Unprofessional Packaging
Poor surface finish
No Mill test report
No control on quality and testing
High rejection rate
Poor after sales service
Supply of wrong grades
Material inconsistent with ASTM Standards
Very hard material for use
Dubious Practices
Lack of knowledge
Product fails under high pressure
High pricing of the goods due to supplier commission
No inspection of the goods
Supply of used material
Supply of rejected material
Minus tolerance
Weld repair of goods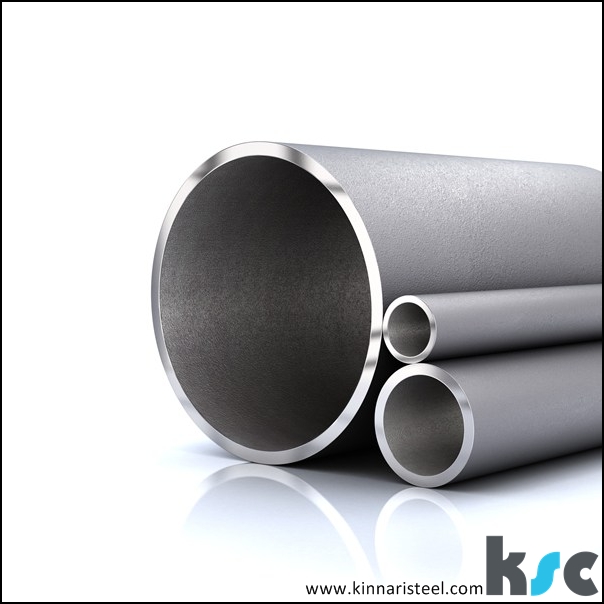 HOW WE SOLVE THESE PROBLEMS AND VALUE ADDITIONS WE PROVIDE
Our customers go through a World class buying experience with us
We assist very quick delivery of the products
We provide Mill test report in accordance with EN10204 NACE 3.1, NACE 3.2
3rd Party inspection of products is carried out
High-pressure sustainability is the main feature of our products
Product replacement warranty is given
We provide Premium Packaging and Packing for sea and Air transport
We have the highest stock in the country
ISO 9001:2008 , ISO 14001:2004, OHSAS 18001:2007 Certifications
We have <1% rejection rate of the goods in over a decade
We have distributed products in more than 13 countries
Competitive pricing is offered
We have a high experience in working with Nickel-Based Alloys
Heat Number Traceability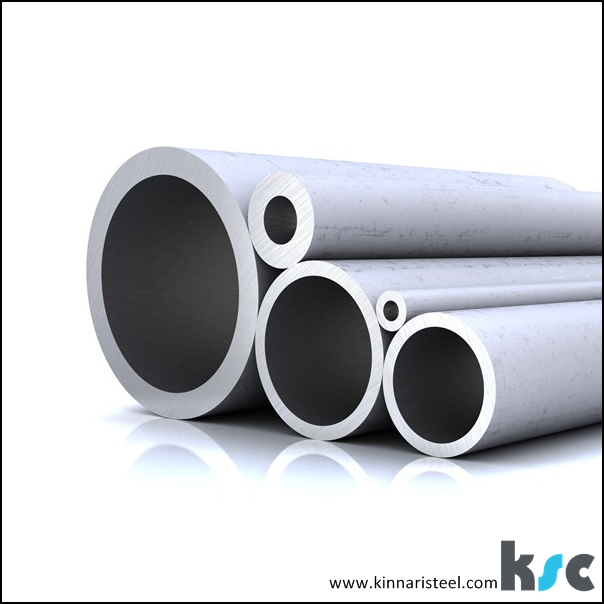 Contact Us
 To buy Hastelloy C22 pipes.
Types Of Hastelloy C22 Pipes