Hastelloy Pipes: Manufacturer & Supplier
Hastelloy Pipes : Manufacturer, Stockist & Supplier : Kinnari Steel
Hastelloy Pipes are one of the major growing requirements in high corrosion regions. It is a niche requirement that is served to the clients for specialized operations. Kinnari Steel is the most trusted name for manufacture and supply of Hastelloy Pipes. The industry is too stuffed with companies that supply low-quality pipes. Thus, our customers look up to us to supply the highest quality with German quality and Japanese consistency. Kinnari Steel are Hastelloy Pipe Manufacturer, Hastelloy Pipe Stockiest & Hastelloy Pipe Supplier.

Being one of the largest vendors of Hastelloy Pipes for over the past 20 years, Kinnari Steel Corporation is the most trusted brand in the country. We are highly recognized by major companies in India as well as abroad. We are counted as one of the biggest exporters of Hastelloy Pipes in more than 55 countries. We offer a fine line of Hastelloy Pipes that are available in all shapes, sizes and specifications provided by the customers. Our wide range of products are of superior quality, offer elevated strength and run for an extremely long durations.
We offer unparalleled value-added services to our esteemed customers. Our products undergo a rigorous testing process through which the products are tested on various parameters. A team of highly skilled individuals offers extraordinary after sales services. We are highly preferred for the fastest delivery services that we provide. We also offer excellent consultancy service for helping clients make the best decisions about the products. Our great dedication and efforts enable us to be highly recommended by all our customers.
Hastelloy is a one of the highly consumed grades of stainless steel. It is classified under the category of super alloys. It provides exquisite withstanding in high corrosion environments. Kinnari Steel is a manufacturer and supplier of terrific quality Hastelloy Pipes. It comprises of 57% nickel and thus is an affluent product. The main advantage is its survival under high temperature and withstanding high-pressure applications. We stock more than 200 tons of Hastelloy Pipes in stock anytime.
Kinnari Steel Corporation is a highly accomplished manufacturer and supplier. We are one of the biggest distributors in India as well as in other countries. We have a customer base spread across the globe and we have exported products to over 55 countries. We have the biggest inventory of Hastelloy C276 Pipes in the country and thus the ready availability of these pipes enables us to ship the products on the same day of the order. Our delivery services are the fast and we are thus one of the most preferred brands in the industry.
We put great emphasis on providing extraordinary quality products and services. Our products are widely known for their superior strength, extended lifespan and absolute precision. We use advanced manufacturing equipments and processes with the latest technological tools. All our products undergo a rigorous testing process individually in order to ensure there is no scope of any discrepancy. We also offer consultancy services to our clients so as to help them make the best choice of products. A dedicated service for over 2 decades has helped us gain great trust from our clients and we are their most preferred choice in the industry.
What is Hastelloy??
Hastelloy is an alloy consisting of nickel, molybdenum, and chromium. It is generally considered a versatile corrosion-resistance alloy and shows excellent resistance to localized corrosion and to both oxidizing and reducing media. Hastelloy C276 alloy has excellent resistance to pitting and to stress-corrosion cracking. It is also one of the few materials that withstand the corrosive effects of wet chlorine gas, hypochlorite, and chlorine dioxide.
Hastelloy is a nickel-based alloy that also contains varying percentages of the elements molybdenum, chromium, cobalt, iron,copper, manganese, titanium, zirconium, aluminum, carbon, and tungsten.It has high resistance to uniform attack, shows outstanding localized corrosion resistance and displays excellent stress corrosion cracking resistance. It provides ease of welding and fabrication and also has good resistance to acids such as sulphuric, nitric, hydrochloric, hydrofluoric and chromic.
The corrosion resistance property of Hastelloy makes it widely useful in chemical processing, aerospace, and industrial gas turbine and marine industries. Additionally, due to their reliable performance, areas of energy, health and environmental, oil and gas, pharmaceutical and flue gas desulfurization industries are increasingly using them.
Hastelloy is utilized in a range of applications such as in chemical processing, pollution control, pulp and paper production, industrial and municipal waste treatment and the recovery of "sour" natural gas. Other applications of it are in air pollution control include stack liners, ducts, dampers, scrubbers, stack-gas re-heaters, fans and fan housings. In chemical processing, the alloy is used for components including heat exchangers, reaction vessels, evaporators, and transfer piping.
Hastelloy is a high-performance super alloy consisting of the high percentage of nickel. It was invented and is a registered trademark of Haynes International Inc. It is one of the most popular grades of nickel based alloys.
Common trade Names:
Hastelloy C276, Hastelloy C22, Hastelloy B2
Alloy C276, Alloy C22, Alloy B2
Werkstoff Nr. 2.4819 , 2.4602, 2.4617
Typical Properties:
High-Resistance to Corrosive environments
Can withstand high temperature
Excellent to withstanding high pressure
Very hard material for machining
One of the major super alloys
Specifications:
Seamless Pipe: ASTM B622, Welded Pipe: ASTM B619, B626
INTRODUCTION ABOUT HASTELLOY PIPES
Hastelloy Pipes are superior strength pipes that offer excellent corrosion resistance in reducing environments. These pipes give exceptional resistance to strong solutions of oxidizing salts, such as ferric and cupric chlorides and are greatly resistant to localized corrosion such as pitting and stress-corrosion cracking. These tubes are also highly efficient in withstanding the corrosive effects of wet chlorine gas, hypochlorite and chlorine dioxide.
Hastelloy Pipes are nickel-molybdenum-chromium based pipes that are highly versatile and offer excellent corrosion-resistance. They have excellent resistance to localized corrosion and to both oxidizing and reducing media. They are greatly resistant to a wide variety of chemical process environments, including strong oxidizers such as ferric and cupric chlorides, hot contaminated media, chlorine, formic and acetic acids, acetic anhydride, and seawater and brine solutions.
Because of their versatility and superb properties, Hastelloy Pipes have multiple purposes across various industries. They are used in industries ranging from chemical and heat to oil and gas. These pipes are utilized in manufacturing in the fertilizer industry, heat exchangers, oil refineries, brine heaters, space research and petrochemical industry.
The special properties of Hastelloy C276 pipes make them useful in a gamut of industries ranging from chemical and nuclear industry to marine and oil and gas industry. They are generally used in applications in severe environments such as chemical processing, pollution control, pulp and paper production, industrial and municipal waste treatment, and recovery of sour natural gas.
PROPERTIES OF HASTELLOY PIPES
CHEMICAL PROPERTIES
| | |
| --- | --- |
| Element | Content |
| Ni | 55 % |
| Mo | 15 – 17 % |
| Cr | 14.5 – 16.5 % |
| Fe | 4 – 7 % |
| W | 3 – 4.5 % |
PHYSICAL PROPERTIES
Property
Metric
Imperial
Density
8.89 g/cm3
0.321 lb/in3
Melting Point
1370 °C
2500 °F
Co-Efficient of Expansion
11.2 μm/m.°C
(20-100 °C)
6.2×10-6 in/in.°F
(70-212 °F)
Modulus of Rigidity
78.6 kN/mm2
11400 ksi
Modulus of Elasticity
205.5 kN/mm2
29806 ksi
APPLICATIONS OF HASTELLOY PIPES
Typical applications include:
Pollution control equipments
Flue gas desulfurization systems
Chemical processing components like heat exchangers, reaction vessels, evaporators, and transfer piping
Sour gas wells
Pulp and paper production
Waste treatment
Pharmaceutical and food processing equipment
Pollution control
Marine engineering
Fertilizer Industry
Heat Exchangers
Oil Refineries
Brine Heaters
Space Research
Petrochemical industry
Engineering projects
General Piping Industry
Should you buy Hastelloy Pipes?
It is a highly specific requirement. Applications and process where the operating pressure and temperature are very high, it is advisable to use Hastelloy Pipes. It offers moderate to high resistance to corrosion as well. Very hard material for welding and machining.
Write to our consultant to know more about should you use Hastelloy for your process.
About Kinnari Steel
Kinnari Steel is a manufacturer and supplier of supreme quality nickel based alloy pipes. Our specialization is Hastelloy Pipes. We are the foremost suppliers of Alloy c276 pipes in the country. Our command and expertise have enabled us as a common industrial name for the supply of Hastelloy Pipes.
In 2015 we are stocking 200+ tons of Hastelloy Pipes and the stocks are only going to increase. We are stocking pipes in both seamless and welded quality. Size range from ½" – 8" in various thickness. For nonstandard size, we must manufacture as make to order. Off late Hastelloy Pipes consumption has highly increased in oil and gas industry, as researchers and major extraction companies are exploring less obvious and difficult regions to extract oil and gas from the sea.
It is unlikely that if you don't find a size with Kinnari Steel, you will find it anywhere else in Asia. Also, if you float an inquiry in the Indian subcontinent, it is bound to reach us in some form or the other, as we are the only major source for small and medium scale industries with such huge stock for selling.
Kinnari Steel is a leading distributor of Stainless Steel and Alloy Steel Products. We have been involved in manufacturing and supplying stainless steel 316 pipes since 2 decades. We hold great expertise in sourcing needs of clients for nickel based Alloys. Our aim is to provide best services in the industry and over the years we have gained much prominence due to propulsion and expertise in high nickel alloys. We thus handle each of our clients' queries with great sincerity and help them figure out their requirements.
In order to maintain the highest standards of quality we make sure that each and every unit is individually inspected and tested, thereby cropping out the scope of any sort of anomaly. Great emphasis is placed on making our products in an environment-friendly way and prevents any kind of harm to nature. We are known across our clients for fast delivery of high products and we have a very low rejection rate. We put great efforts in catering to the needs of our clients and thus we have a huge base of happy customers.
Our head office is located in Mumbai. Kinnari Steel is certified by ISO 9001: 2008 for continued excellence in providing impeccable quality products to its customers.
WHAT PROBLEMS CUSTOMERS TYPICALLY FACE
Nonavailability of products
Late deliveries of goods
Poor/Unprofessional Packing
High rejection rate
Poor after sales service
Supply of wrong grades
Material inconsistent with ASTM Standards
Very hard material for use
Dubious Practices
Product fails under high pressure
High pricing of the goods due to supplier commission
Weld repair of goods
HOW WE SOLVE THESE PROBLEMS AND VALUE ADDITIONS WE PROVIDE
Our customers have a World class buying experience with us
We offer Very quick delivery of products
We provide Mill test report in accordance with EN10204 NACE 3.1, NACE 3.2
3rd Party inspection is carried out
Our products offer High-pressure sustainability
We give Product replacement warranty
We offer High-quality packaging and Packing for sea and Air transport
Stringent Quality Testing and Control is followed
Our products are ISO 9001:2008 , ISO 14001:2004, OHSAS 18001:2007 Certified
We have<1% rejection rate of the goods in over a decade
We are Distributors in more than 13 countries
Competitive pricing is offered
Our Consultancy service for alternate sizes and material is unparalleled
Heat Number Traceability is provided
We provide Customized marking as per customer requirement
In our experience customers face several problems while buying HastelloyPipes.
Nonavailability of size requirements
High price due to supplier commission
Late delivery by big manufacturers
Nonstandard ovality in the pipe diameter
Poor inside surface finish
Cracked material fixed with welding rods
Non-standard beveled ends due to hard machining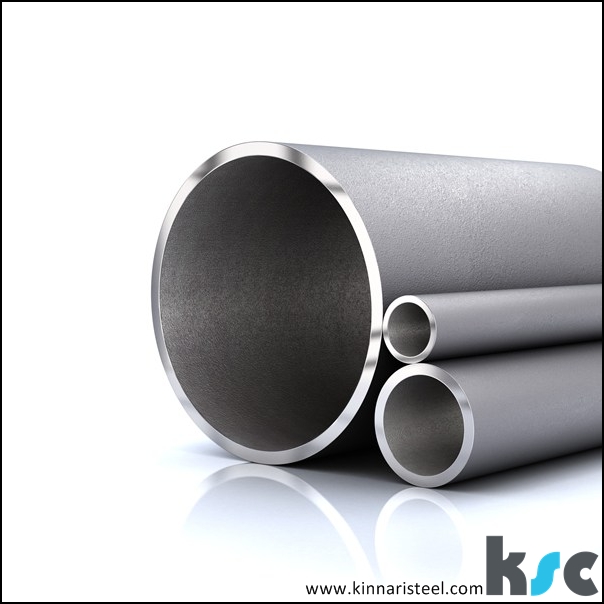 These are the problems that we hear every now and then from our clients at Kinnari Steel, who have brought from other companies. At Kinnari Steel, we believe a supplier is obligated to, at least, solve these minimum problems. It is not a special requirement, but rather a standard requirement every supplier must follow.
At our band, the story is different. There are not the problems we solve. These are not problems. These are deemed to be okay by virtue of buying at Kinnari Steel. Our focus is driven to provide excellence in customer buying experience at Kinnari Steel. Not only before the sale, but during the transit, and even after the sale, by virtue of our brand qualities, we provide an unmatched customer service.
The value additions of buying Hastelloy Pipes at Kinnari Steel are:
Instant delivery of standard sizes
Best buying experience
World class after sales service
Limited Lifetime product replacement warranty
Competitive Pricing
Mill test report 3.1 , 3.2 as required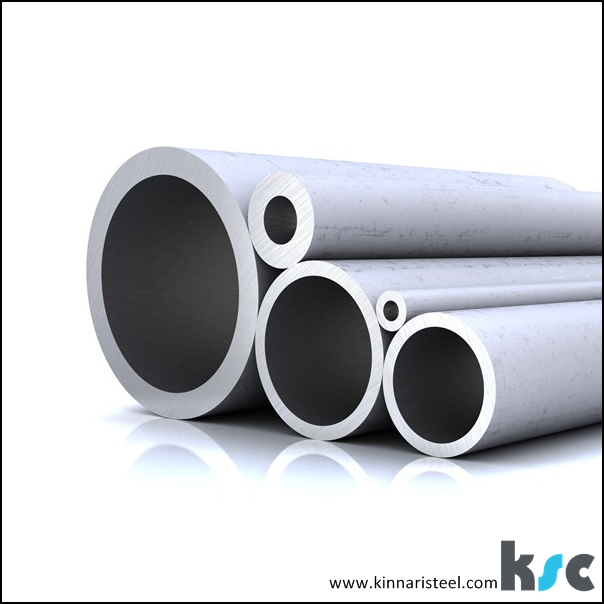 Case Study:
With each grade in nickel based alloy, we aim to tell our users about the difficult and pleasant experiences we faced with our clients. Each case study is unique and aimed at providing some value to both suppliers and customers.
6 years ago, we had undertaken an order for Hastelloy Pipes. The customer had a requirement , that we weld the butt weld elbows with the Hastelloy Pipes and supply it as per the drawing provided, with beveled ends.
All was good till we had the perfect quality goods shaped in place. However, we faced a very specific problem while machining the beveled ends of the pipes and elbows. Our CNC machine blades broke within 8 operations (They typically last for 1000 pieces before wear down). Hastelloy is such a hard material, that the machining at the time looked literally impossible. We went for a 3rd party technical consultant, who guided us as to where we went wrong in annealing to maintain the hardness and the type of blades we must use to machine Hastelloy.
We lost some money in the order, but we gained some experience at the time no one had. It was a major stepping stone to where we are today. Today we consult project engineers for usage of Hastelloy Pipes. We have indeed come a long way to success.
Contact Us
now to buy Hastelloy Pipes from Kinnari Steel.
Trending Grades of Hastelloy:
Types of Pipes