Incoloy 800 Pipe : Manufacturer, Stockist & Supplier : Kinnari Steel
Incoloy 800 Pipes : Manufacturer, Stockist & Supplier : Kinnari Steel
Incoloy 800 Pipes are excellently resistant to prolonged exposure to elevated temperatures and demonstrate outstanding resistance to oxidation. Kinnari Steel is Incoloy 800 Pipes Manufacturer, Incoloy 800 Pipes Stockiest & Incoloy 800 Pipes Supplier.

Contact Us For Your Requirement of Incoloy 800 Pipes
Incoloy 800 Pipes
Kinnari Steel is the most popular vendor of Incoloy 800 Pipes all around the world. We have emerged as leading specialists in producing and supplying Incoloy 800 Pipes which is due to the excellent quality products that we have been providing to our clients for 2 decades. Due to our experience of working in Hastelloy C22, we are the most trusted brand by all major oil and gas companies, subcontractors, and traders. We have numerous satisfied clients who always prefer to buy from us.
Kinnari Steel has maintained the highest amount of stocks of Incoloy 800 Pipes that are always ready to be shipped according to the clients' requirements. These pipes are available in all sizes and variations. All our products are of the highest quality and we have a record of extremely low rejection rate. We provide excellent fast delivery options to our customers. Our value added services are extremely valued by our customers and we are highly recommended by them.
WHAT IS INCOLOY 800?
Incoloy 800 is an alloy comprising of nickel, iron and chromium that has a very good strength and excellent resistance to oxidation and carburization when exposed to high temperatures. It also has variations in the form of 800H and 800HT, that are identical except for the higher level of carbon in alloy 800H, and the addition of up to 1.20 percent aluminum and titanium in alloy 800HT.
Incoloy 800 is merely used in environments with temperatures up to 1100° F, where as grade 800H and 800HT are used in environments with temperatures above 1100° F, where it is needed to have resistance to creep and rupture. The alloy shows resistance to oxidation at elevated temperatures and is resistant to corrosion at Ambient Temperatures
INTRODUCTION ABOUT INCOLOY 800 PIPES
Incoloy 800 Pipe are excellently resistant to prolonged exposure to elevated temperatures and demonstrate outstanding resistance to oxidation, sulfidation, and carburization. They have higher creep and rupture properties due to the addition of Carbon and annealing treatment, above 1100°F. Incoloy 800 pipes are very resistant to high-temperature corrosion; they are readily machined by standard methods and are best welded using products for high-temperature situations
Incoloy 800 Pipe are majorly used in applications with extreme temperatures around 1100° F, where it is necessary to have resistance to creep and rupture. The excellent resistance to carburization is achieved due to the chemical balance in the nickel-steel alloy that exhibits oxidation. These pipes are used in numerous fields like Industrial furnaces, heat-treating equipments, chemical and petrochemical processing, Hydrocarbon cracking, Pressure vessels, heat exchangers and much more.
PROPERTIES OF INCOLOY 800
CHEMICAL COMPOSITION
Alloy 800 (UNS N08800) Chemical Composition, %
| | | | | | | | | | |
| --- | --- | --- | --- | --- | --- | --- | --- | --- | --- |
| Ni | Fe | Cr | Cu | Ti | Al | C | Mn | S | Si |
| 30.0-35.0 | 39.5 min | 19.0-23.0 | .75 max | .15-.60 | .15-.60 | .1 max | 1.5 max | .015 max | 1.0 max |
MECHANICAL PROPERTIES
Typical room temperature Tensile Properties of Annealed Material
| | | | |
| --- | --- | --- | --- |
| Product | Tensile (ksi) | .2% Yield (ksi) | Elongation (%) |
| Rod & Bar | 75-100 | 30-60 | 60-30 |
Specification
| | | | | | | | | |
| --- | --- | --- | --- | --- | --- | --- | --- | --- |
| Standard | UNS | EN | Werkstoff Nr. | GOST | BS | JIS | OR | AFNOR |
| Incoloy 800 | N08800 | X10NiCrAlTi32-20 | 1.4876 | ЭИ670 | NA 15 | NCF 800 | XH32T | Z8NC32-21 |
APPLICATIONS OF INCOLOY 800 PIPES
Typical applications of Incoloy 800 pipes include:
Ethylene furnace quench boilers
Hydrocarbon cracking
Valves, fittings and other components exposed to corrosive attack from 1100-1800° F
Industrial furnaces
Heat-treating equipments
Chemical and petrochemical processing
Super-heater and re-heaters in power plants
Pressure vessels
Heat exchangers
ABOUT KINNARI STEEL
Kinnari Steel is a leading distributor of Stainless Steel and Alloy Steel Products. We have been involved in manufacturing and supplying stainless steel 316 pipes since 2 decades. We hold great expertise in sourcing needs of clients for nickel based Alloys. Our aim is to provide best services in the industry and over the years we have gained much prominence due to propulsion and expertise in high nickel alloys. We thus handle each of our clients' queries with great sincerity and help them figure out their requirements.
In order to maintain the highest standards of quality we make sure that each and every unit is individually inspected and tested, thereby cropping out the scope of any sort of anomaly. Great emphasis is placed on making our products in an environment-friendly way and prevents any kind of harm to nature. We are known across our clients for fast delivery of high products and we have a very low rejection rate. We put great efforts in catering to the needs of our clients and thus we have a huge base of happy customers.
Our head office is located in Mumbai. Kinnari Steel is certified by ISO 9001: 2008 for continued excellence in providing impeccable quality products to its customers.
WHAT PROBLEMS CUSTOMERS TYPICALLY FACE WHILE PURCHASING INCOLOY 800 PIPES
Nonavailability of products
Late delivery of goods
Poor/Unprofessional Packing
Poor surface finishes of the products
Poor after sales service
Supply of wrong grades
Material inconsistent with ASTM Standards
Very hard material for use
Product fails under high pressure
High pricing of the goods due to supplier commission
No inspection of the goods
Supply of used material
Minus tolerance
Weld repair of goods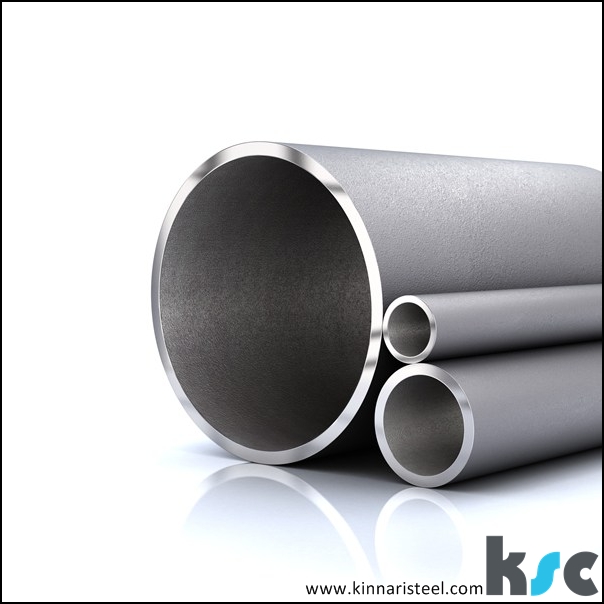 HOW WE SOLVE THESE PROBLEMS AND VALUE ADDITIONS WE PROVIDE FOR INCOLOY 800 PIPES
We offer a World class buying experience to our customers
Our goods are shipped and delivered very fastly
We provide Mill test report/ Digital Mill test report in accordance with EN10204 NACE 3.1, NACE 3.2
3rd Party inspection is carried out
Our products have a high-pressure sustainability
We provide Product replacement warranty to all our customers
High-quality packaging/ Premium Packaging and Packing for sea and Air transport
We have the highest stock in the country
Our products have ISO 9001:2008 , ISO 14001:2004, OHSAS 18001:2007 Certifications
We hold a record of having <1% rejection rate of the goods in over a decade
Competitive pricing is offered
We have a great experience in working with Nickel-Based Alloys
Heat Number Traceability is provided for all products
We provide customized marking as per customer requirement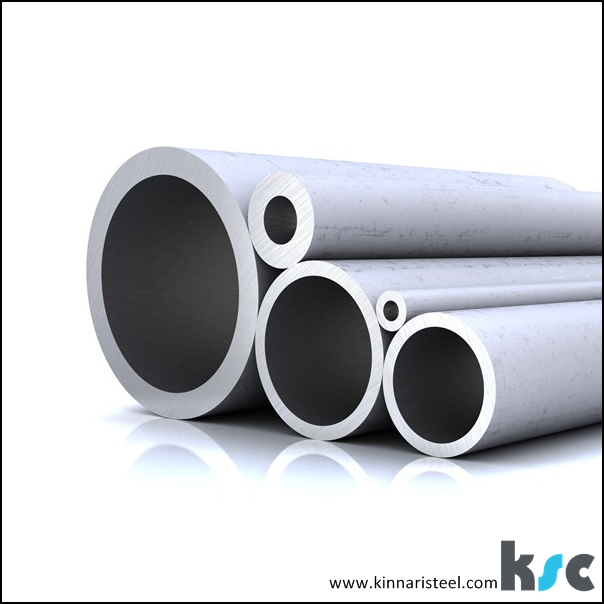 Contact Us
 To buy Incoloy 800 Pipes.
Types of Incoloy 800 Pipes