Incoloy 825 Flange : Manufacturer, Stockiest and Supplier : Kinnari Steel
Kinnari Steel
Incoloy 825 Flanges have special quality finishing and duress for long life, high pressure and zero defects. Kinnari Steel is Incoloy 825 Flange Manufacturer, Incoloy 825 Flange Stockiest & Incoloy 825 Flange Supplier.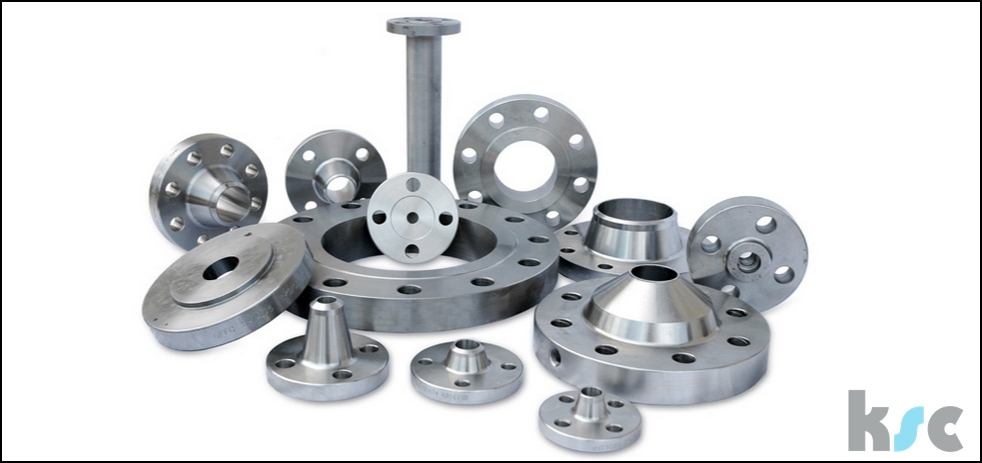 Contact Us
For Your Requirement of Incoloy 825 Flanges
Incoloy 825 Flanges
We, at Kinnari Steel, are continuously climbing up the ladder of being one of the leading producers and suppliers of Incoloy 825 Flanges. Our fast delivery and maintenance of quality as per ASTM standards, have allowed us to enjoy less than one percent rejection rate. We have the highest stock of the alloy in the country, with distributors in all the five continents. We have also incorporated the non-standard sizes in our stock. If a particular size in not available at Kinnari Steel, it is unlikely that it will be available with any other supplier in the country.
We prioritize demands in accordance with urgency and pay heed to customer satisfaction. We are known for maintaining the stock of goods, as once material is dispatched, it is immediately replaced by another batch.
We are very particular in following our one and only motive, which is customer satisfaction. We claim a rejection rate of less than one percent, and that consolidates the promises made by us. We never fail to prove that choosing us has been the right decision.
Kinnari Steel is manufacturers, stockist & suppliers of Incoloy 825 Flanges. Incoloy 825 Flanges have special quality finishing and duress for long life, high pressure and zero defects.
The product differentiation is based on the premier finish of Incoloy 825 Flanges with the minimum burr on the threads. Kinnari Steel Corporation are a trusted supplier and associated in partnership with premium manufacturers in India for the international distribution of precision high-quality Incoloy 825 Flanges to Oil & Gas industry. The Incoloy 825 Flanges have a great connectivity to pipes and have a long life in the refining industry for low to high-pressure applications.
Orders at Kinnari Steel are guaranteed fast delivery of the Incoloy 825 Flanges in the country. The main reason being we have an excellent warehousing and storage facilities for both finished and semi-finished goods.They are made ready as per the urgent requirements of the customers. The Incoloy 825 Flanges are manufactured to sustain very high pressure and product warranty.
A lot of emphases is placed on the packing and packaging . The Incoloy 825 Flange are packed in wooden corrugated boxes foiled in plastic wraps and bubble wraps. Caps are made available to the ends on request of the buyer.
All Incoloy 825 Flange are offered with an NACE 3.1 Certification, Mill Test Certification and ISO 17025 Standards by a Government of India approved Laboratory. Positive Material Identification is done on all raw material procured at Kinnari Steel.
Kinnari Steel have exported to over 45 countries including UAE, UK, Iran, Iraq, Qatar, Bahrain, Oman, Yemen, Lebanon, Jordan, Saudi Arabia, Malaysia, Indonesia, Singapore, Australia, New Zealand, USA, Canada, Mexico, Brazil, Netherlands, Germany, Italy, Spain, Serbia, Kuwait, Peru, Nigeria, Poland, South Africa, Denmark, Turkey, Egypt, Venezuela, Kuwait, Madagascar, Angola & Sri Lanka.
The Incoloy 825 Flange are used in Petro-Chemical Industry, Oil and Gas Industry , Nuclear Industry, Pulp & Paper Industry, Research & Development , Mega Projects & Defense & Development Industries. In fact wing to the special grade of steel, Incoloy 825 Flange are used for all critical applications.
What is Incoloy 825?
Incoloy 825 is an alloy of nickel, chromium and iron, in which molybdenum, titanium and copper are added to enhance the corrosion resistance.
Chemical properties
The chemical composition of the alloy is as follows
| | |
| --- | --- |
| C | 0.5% max |
| Ni | 38-46% |
| Fe | 22% min |
| Cr | 19.5-23.5% |
| Mo | 2.5-3.5% |
| Cu | 1.5-3% |
| Ti | 0.6-1.2% |
Specification
| | | | | | | | | |
| --- | --- | --- | --- | --- | --- | --- | --- | --- |
| Standard | UNS | EN | Werkstoff Nr. | GOST | BS | JIS | OR | AFNOR |
| Incoloy 825 | N08825 | NiCr21Mo | 2.4858 | XH38BT | NA 16 | NCF 825 | ЭП703 | NC 21 FeDU |
On account of the nickel content, it shows resistance towards chloride ion stress corrosion cracking. It can be easily used in reducing environments where sulfuric and phosphoric acids are present. The molybdenum content helps in combating crevice corrosion and pitting. Chromium prevents oxidation in presence of nitric acid, nitrates and several oxidizing salts. Titanium aids in stabilizing the alloy against sensitization to intergranular corrosion. It retains a good strength at cryogenic temperatures. It can be easily welded and machined.
It has many applications in various industries. It is widely used in the chemical processing and pollution control units. It is also used in oil and gas recovery units. Nuclear plants use Incoloy 825 in fuel reprocessing. It is also used in acid production and pickling operations.

Know the problems you are likely to face
In the ever increasing competition, it is the quality of goods and services that is degrading at an alarming rate. This has led to an increasing distress among the consumers. Customers are also found complaining about the lack of after sales services in transactions with most of the firms. Customers are likely to get trapped in the midst of the malpractices like supplier commission, and unavailability of raw materials. Even if they get the products, they are not up to mark. The level of hardness is not appropriate. There are often no mill reports to guarantee the good quality of products. Also due to recursive demands, most of the firms tend to run out of the raw material. Thus, the customer has to wait for days, sometimes months for the stock to be replenished. The materials are inconsistent with the ASTM standards. Lack of proper knowledge often results in the supply of wrong grades. There is no control on quality and testing.
We are there for you
In the midst of all these malpractices, Kinnari Steel is one of those few suppliers you can trust. We are well known for maintaining a constant stock because as already mentioned, we believe that need might arise any time. We also deliver the alloys really fast, sometimes on the same day on urgent orders. We also deliver products that are consistent with ASTM standards and have mill reports in favor of the quality. A third party inspection in both government and private labs also ensures that the alloys are of high quality. We have been certified by ISO 17025 Standards Laboratory on the quality of the alloys we produce and supply. We specialize in dealing with nickel based alloys. Proper hardness and proper composition is taken care of very well. We are also highly efficient in packaging goods for transportation. We are available for consultation regarding alternate sizes and grades. We are also always eager to extend a helping hand to our clients even after the transaction. We also care for our resources and environment. We treat scrap material to convert it into alloy of good quality, thus efficiently recycling it. If, in any case, we somehow fail to meet the desired quality, we assure the customers of a product replacement warranty. With a mill test report in accordance with EN10204 NACE 3.1, NACE 3.2, we are associated with a large number of happy clients. The past records suggest that we have had less than one percent rejection rate over the last decade. This is a proof of how we hold customer satisfaction as a primary responsibility.