Incoloy 825 Pipes : Manufacturer, Stockist & Supplier : Kinnari Steel
Incoloy 825 Pipes : Manufacturer, Stockist & Supplier : Kinnari Steel
Incoloy 825 Pipes are strong and hard pipes that serve the purpose in a lot of fields. They are used for applications such as nuclear fuel reprocessing, in controlling pollution, for manufacturing hot vessels for food, water, and seawater. Kinnari Steel is Incoloy 825 Pipes Manufacturer, Incoloy 825 Pipes Stockist & Incoloy 825 Pipes Supplier.

Contact Us For Your Requirement of Incoloy 825 Pipes
Incoloy 825 Pipes
Kinnari Steel is a market giant for manufacturing and supplying Incoloy 825 Pipes and Tubes. We have been working in this industry for over 2 decades are can proudly say that we are one of the best. All our products are of high quality, meet international standards and are available in all possible sizes.
All our activities are guided towards customer satisfaction. Kinnari Steel aims to satisfy our customers first by helping them acquire the right products with correct specifications. Our specialised teams look after carrying out the rigorous quality check for each and every product individually thereby leaving no scope for defective products.
WHAT ARE INCOLOY 825 PIPES?
Incoloy 825 is an alloy made up of multiple metals namely nickel, iron, and chromium and contains molybdenum and copper in as well. It showcases excellent resistance to both reducing and oxidizing acids, to stress-corrosion cracking, and to localized attack such as pitting and crevice corrosion. It has good resistance specifically to sulphuric and phosphoric acids. Incoloy 825 is a lot similar to grade 800 but has better resistance to aqueous corrosion. It also depicts good mechanical properties at both room and elevated temperatures up to approximately 1020° F.
Owing to its specific properties, this alloy finds use in numerous processes across multiple industries. Incoloy 825 is majorly used in various chemical processes, for manufacturing pollution-control equipments, in oil and gas well piping, nuclear fuel reprocessing, acid production, and for pickling equipment.
INTRODUCTION ABOUT INCOLOY 825 PIPES
Incoloy 825 are made up of the nickel based alloy Incoloy 825 that shows good resistance to corrosion and oxidations. Kinnari Steel supply Incoloy pipes in various sizes according to the clients' needs and other than pipes, we also manufacture other products developed from Incoloy 825.
Incoloy 825 Pipes are strong and hard pipes that serve the purpose in a lot of fields. They are used for applications such as nuclear fuel reprocessing, in controlling pollution, for manufacturing hot vessels for food, water, and seawater. Other applications of Incoloy 825 include chemical processing, developing pipelines for recovering oil and gas, for producing various acids, for handling of radioactive wastes and also in marine exhaust systems
PROPERTIES OF INCOLOY 825 PIPES –
CHEMICAL PROPERTIES
| | | | | | | | | | | |
| --- | --- | --- | --- | --- | --- | --- | --- | --- | --- | --- |
| Ni | Fe | Cr | Mb | Cu | Ti | C | Mn | S | Si | Al |
| 38.0-46.0 | 22.0 min | 19.5-23.5 | 2.5-3.5 | 1.5-3.0 | .6-1.2 | 0.05 max | 1.0 max | 0.03 max | 0.5 max | 0.2 max |
MECHANICAL PROPERTIES
| | |
| --- | --- |
| Tensile (ksi) | .2% Yield (ksi) |
| 85 | 30-35 |
PHYSICAL PROPERTIES
Property
Metric
Imperial
Density
8.14 g/cm3
0.294 lb/in3
Melting point
1400°C
2550°F
Co-Efficient of Expansion
14.0 µm/m.°C
(20-100 °C)
7.8×10-6 in/in.°F
(70-212 °F)
Modulus of rigidity
75.9 kN/mm2
11009 ksi
Modulus of elasticity
196 kN/mm2
28428 ksi
Specification
| | | | | | | | | |
| --- | --- | --- | --- | --- | --- | --- | --- | --- |
| Standard | UNS | EN | Werkstoff Nr. | GOST | BS | JIS | OR | AFNOR |
| Incoloy 825 | N08825 | NiCr21Mo | 2.4858 | XH38BT | NA 16 | NCF 825 | ЭП703 | NC 21 FeDU |
APPLICATIONS OF INCOLOY 825 PIPES
Typical applications of Incoloy 825 pipes include:
Chemical Processing
Pollution-control
Oil and gas well piping
Nuclear fuel reprocessing
Components in Pickling equipment like heating coils, tanks, baskets, and chains
Acid production
Pollution control
Hot vessels for food, water, and seawater
Acid production
Radioactive waste handling
Marine exhaust systems
ABOUT KINNARI STEEL
Kinnari Steel is a leading distributor of Stainless Steel and Alloy Steel Products. We have been involved in manufacturing and supplying stainless steel 316 pipes since 2 decades. We hold great expertise in sourcing needs of clients for nickel based Alloys. Our aim is to provide best services in the industry and over the years we have gained much prominence due to propulsion and expertise in high nickel alloys. We thus handle each of our clients' queries with great sincerity and help them figure out their requirements.
In order to maintain the highest standards of quality we make sure that each and every unit is individually inspected and tested, thereby cropping out the scope of any sort of anomaly. Great emphasis is placed on making our products in an environment-friendly way and prevents any kind of harm to nature. We are known across our clients for fast delivery of high products and we have a very low rejection rate.
We put great efforts in catering to the needs of our clients and thus we have a huge base of happy customers.Our head office is located in Mumbai. Kinnari Steel is certified by ISO 9001: 2008 for continued excellence in providing impeccable quality products to its customers.
WHAT PROBLEMS CUSTOMERS TYPICALLY FACE
Nonavailability of products
Late deliveries of goods
Poor/Unprofessional Packing
Poor surface finishes of products
No Mill test report
High rejection rate
Poor after sales services
Supply of wrong grades
Material inconsistent with ASTM Standards
Very hard material for use
Product fails under high pressure
High pricing of the goods due to supplier commission
Minus tolerance
Weld repair of goods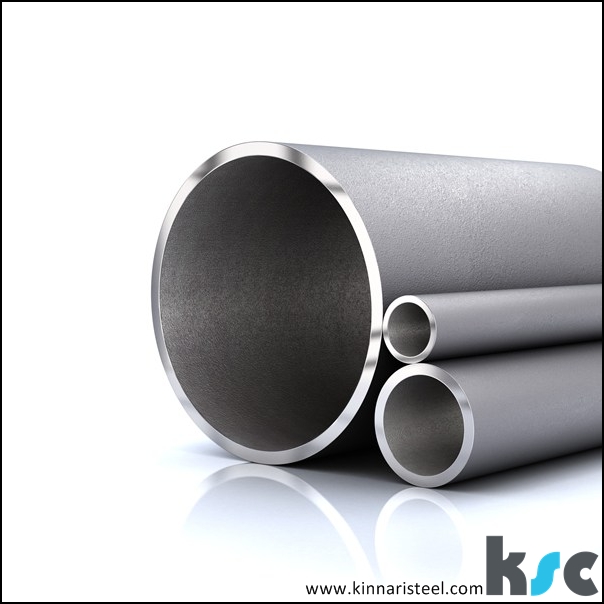 HOW WE SOLVE THESE PROBLEMS AND VALUE ADDITIONS WE PROVIDE
Our customers gain a World class buying experience
We offer the fastest delivery options
We provide Mill test report in accordance with EN10204 NACE 3.1, NACE 3.2
3rd Party inspection is intensively carried out
Ur products have high-pressure sustainability
Product replacement warranty is given
We offer excellent after-sales support and services
We provide high-quality premium Packaging and Packing for sea and Air transport
We have the highest stock in the country
Our products have ISO 9001:2008 , ISO 14001:2004, OHSAS 18001:2007 Certifications
We are distributors in more than 13 countries
Competitive pricing is offered
We have high experience in working with Nickel-Based Alloys
We offer Consultancy for alternate sizes and material
Heat Number Traceability is provided for all products
We provide Brand Marking and Identification on all products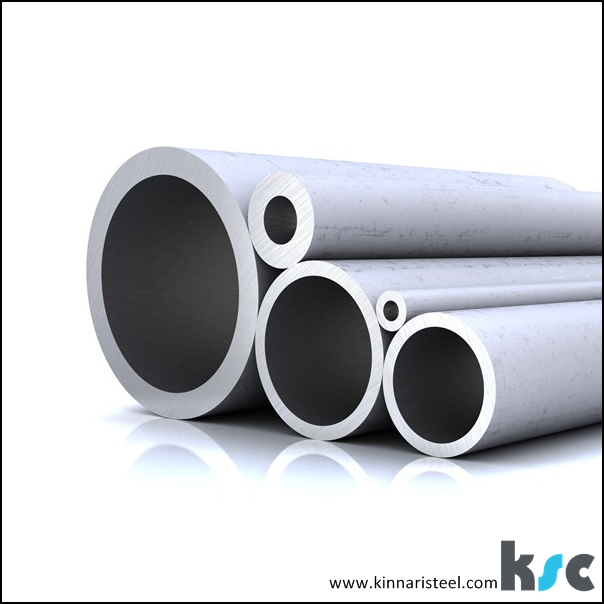 Contact Us
 To buy Incoloy 825 pipes Pipes.
Types of Incoloy 825 Pipes