Incoloy 825 Sheet : Manufacturer, Stockiest and Supplier : Kinnari Steel
Incoloy 825 Sheet : Manufacturer, Stockiest and Supplier : Kinnari Steel
Incoloy 825 Sheet is made of alloy of nickel, chromium and iron, in which molybdenum, titanium and copper are added to enhance the corrosion resistance. Kinnari Steel are Incoloy 825 Sheet Manufacturer, Incoloy 825 Sheet Stockiest & Incoloy 825 Sheet Supplier.

Incoloy 825 Sheets
Kinnari Steel is one of the leading producers and suppliers of Incoloy 825 Sheet. Our performance in the last decade has led us to become the first choice of the customers in India, as well as in other countries. That is primarily because of the high quality of goods and services provided by us.Our stock is rich with this alloy, keeping up with the ever increasing demand. Moreover, we maintain a constant stock by replenishing as soon as goods are dispatched to be supplied to the consumer.
Over the last two decades, our policies have been reformed to be more and more customer friendly. The past years have shown a rejection rate of less than one percent, consolidating our claims about the quality of goods and services provided by us. We try to incorporate more and more sizes (even the non-standard sizes) in our stock each year. We ensure that no stone is left unturned when it comes to the satisfaction of the customers.
What is Incoloy 825?
Incoloy 825 is an alloy of nickel, chromium and iron, in which molybdenum, titanium and copper are added to enhance the corrosion resistance.
Specification
| | | | | | | | | |
| --- | --- | --- | --- | --- | --- | --- | --- | --- |
| Standard | UNS | EN | Werkstoff Nr. | GOST | BS | JIS | OR | AFNOR |
| Incoloy 825 | N08825 | NiCr21Mo | 2.4858 | XH38BT | NA 16 | NCF 825 | ЭП703 | NC 21 FeDU |
Chemical properties
| | | | | | | |
| --- | --- | --- | --- | --- | --- | --- |
| C | Ni | Fe | Cr | Mo | Cu | Ti |
| 0.5% max | 38-46% | 22% min | 19.5-23.5% | 2.5-3.5% | 1.5-3% | 0.6-1.2% |
On account of the nickel content, it shows resistance towards chloride ion stress corrosion cracking. It can be easily used in reducing environments where sulfuric and phosphoric acids are present. The molybdenum content helps in combating crevice corrosion and pitting. Chromium prevents oxidation in presence of nitric acid, nitrates and several oxidizing salts. Titanium aids in stabilizing the alloy against sensitization to intergranular corrosion. It retains a good strength at cryogenic temperatures. It can be easily welded and machined.
It has many applications in various industries. It is widely used in the chemical processing and pollution control units. It is also used in oil and gas recovery units. Nuclear plants use Incoloy 825 in fuel reprocessing. It is also used in acid production and pickling operations.
The plight of the consumer in the market today
In the ever increasing competition in the market, customers are likely to get trapped in the midst of dubious practices and commission cobwebs. Most of the times, they have to wait for days before the goods are available with the suppliers. In the cases where long distance transportation is needed, the materials tend to lose their economic value because of unprofessional packaging, which in turn leads to an influence by the environmental adversities. There are no mill reports to justify the claims of high quality goods. The customers seldom end up with the material that doesn't comply with ASTM standards. The alloys have poor surface finish and are too hard to be put to good use. Many times, the suppliers fail to transport the correct grade of the alloy, adding to the grief of the consumer. There is no warranty associated with the product and hence, the suppliers turn their heads away as soon as the product is dispatched. Thus, the customer feels lost after the delivery of products. Even after paying a high price, the customer ends up dissatisfied.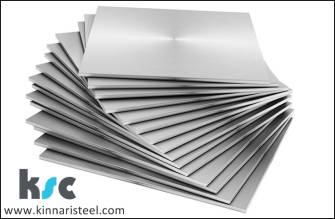 What makes us different?
Kinnari Steel are one of those firms, which lay a major emphasis on making every transaction customer friendly. We ensure that our clients get a world class buying experience. Our mill reports are in accordance with EN10204 NACE 3.1, NACE 3.2. Our products go through appropriate testing, both in Government and private laboratories. Thus, even third party inspection speaks in favor of the quality of our goods and services.. We also enjoy ISO 9001:2008, ISO 14001:2004, OHSAS 18001:2007 Certifications.Our products comply with the ASTM standards. We have the fastest delivery service, giving utmost priority to urgent orders and our packaging methods are highly professional. So the products retain their economic value on reaching the consumer. Once associated with our clients, we are always eager to extend our services whenever they need.We are available almost every time of the year to attend to the after sales problems and fix them in the most effective manner. The customers can freely contact us regarding various sizes and grades, as well as regarding any post sales issues. If, in any case, we somehow fail to meet the desired quality, we assure the customers of a product replacement warranty. All these factors have helped us gain the trust of consumers and we are continuously growing as leading producers and suppliers in the market. Today, we have distributors in all the five continents. We have the highest stock in the country, and we maintain it at a constant amount by immediate replenishment post supply. . We also pay attention to provide the heat number on every product so that the consumer can trace the information about its history and applications.The past records suggest that we have had less than one percent rejection rate over the last decade. This is a proof of how we hold customer satisfaction as a primary responsibility. Once associated, we make sure to be the first choice of ur clients in the transactions that follow.