Incoloy Fasteners : Manufacturer, Stockiest and Supplier : Kinnari Steel
Incoloy Fasteners: Manufacturer, Stockist & Supplier : Kinnari Steel
Incoloy Fasteners have special quality finishing and duress for long life, high pressure and zero defects. Kinnari Steel is Incoloy Fasteners Manufacturer, Incoloy Fasteners Stockiest & Incoloy Fasteners Supplier.
Contact Us For Your Requirement of Incoloy Fastener
Incoloy Fasteners
The product differentiation is based on the premier finish of Incoloy Fasteners with minimum burr at the edge . The ends for perfect welding and fabrication of the Wire in mega projects in oil and gas industry for the long life of the product.
Orders at Kinnari Steel are guaranteed fast delivery of the Incoloy Fasteners in the country. The main reason being we have an excellent warehousing and storage facilities for both finished and semi-finished goods.They are made ready as per the urgent requirements of the customers. The Incoloy Fasteners are manufactured to sustain very high pressure and product warranty.
A lot of emphases is placed on the packing and packaging . The Incoloy Fasteners are packed in wooden corrugated boxes foiled in plastic wraps and bubble wraps.
Contact us for a quick quote:
All Incoloy Fasteners are offered with an NACE 3.1 Certification, Mill Test Certification and ISO 17025 Standards by a Government of India approved Laboratory. Positive Material Identification is done on all raw material procured at Kinnari Steel Corporation.
Kinnari Steel have exported to over 45 countries including UAE, UK, Iran, Iraq, Qatar, Bahrain, Oman, Yemen, Lebanon, Jordan, Saudi Arabia, Malaysia, Indonesia, Singapore, Australia, New Zealand, USA, Canada, Mexico, Brazil, Netherlands, Germany, Italy, Spain, Serbia, Kuwait, Peru, Nigeria, Poland, South Africa, Denmark, Turkey, Egypt, Venezuela, Kuwait, Madagascar, Angola & Sri Lanka.
The Incoloy Fasteners are used in Hardware , Petro-Chemical Industry, Oil and Gas Industry , Nuclear Industry, Pulp & Paper Industry, Research & Development , Mega Projects & Defense & Development Industries. In fact wing to the special grade of steel, Incoloy Fasteners are used for all critical applications.
Kinnari Steel is a manufacturer and supplier of high quality and superior finish Incoloy Fasteners. We carry 2 decades of experience along with us in the supply of high nickel based alloy piping. We provide complete piping solutions to our clients. We have 40+ tons of Incoloy Fasteners from 1/2" to 4" in ready stock in standard thickness. We aim to cater to urgent and timely requirements of our clients. A standard size is shipped immediately against the purchase order.
We at Kinnari Steel aim for ultimate client satisfaction. We try to provide the end to end service to our clients. All our activities are directed towards the best buying experience for our customer. Our delivery first money later approach has brought us immense goodwill and value in the industry from our clients. We always gain prominence by word of mouth. Our clients always give us good recommendations. A company that has grown multiple times in the 2 decades of operation, by word of mouth speaks volumes about our quality.
INTRODUCTION
Incoloy is nickel-iron-chromium alloys having high resistance to carburization and oxidation in high-temperature exposure and with good strength. These nickel steel alloys are identical except for the higher level of carbon in alloy 800H, and the addition of up to 1.20 % aluminium and titanium in alloy 800HT.
Incoloy 800 was the first of these alloys and it was slightly modified into Incoloy 800H. The modification made was to control carbon (.05-.10%) and grain size to optimize stress rupture properties. Incoloy 800HT has more modifications to the combined aluminium and titanium levels (.85-1.20%) to ensure optimum high-temperature properties.
The nickel alloy is dual certified (800H/HT) and combines the properties of both forms. Incoloy 800H/HT alloy was actually meant for high-temperature structural applications. These alloys are resistant to embrittlement from precipitation of sigma phase and chloride stress-corrosion cracking due to the nickel content. The corrosion resistance is quite high.
In the solution annealed condition, alloys 800H and 800HT have excellent creep and stress rupture properties. The dual certified 800H/HT alloy is commonly available also with Mega Mex.
Incoloy 800 is mainly used in applications with temperatures up to 1100° F, where alloys 800H and 800HT are normally used at temperatures above 1100° F where resistance to creep and rupture is required. The chemical balance allows the nickel steel alloy to exhibit excellent resistance to carburization, oxidation and nitriding atmospheres.
Incoloy 800HT will not become embrittled even after long periods of usage in the 1200-1600° F range where many stainless steels become brittle.
Superior cold forming properties associated with the nickel-chromium alloys are exhibited with 800HT. When cold forms extensively, the grain size produces a visibly undulated surface called "orange peel". Incoloy 800HT can be welded by the common techniques used on stainless steels.
Specification
Standard : ASTM / ASME SB 160 / 164 / 425 / 166 / 446 / 574 / 472
Size : M10 TO M100
Length : UPTO 1 METERS
Grade : Inconel 600 – UNS N06600, Inconel 601 – UNS N06601, Inconel 625 – UNS N06625,Incoloy 800 – UNS N08800,Incoloy 800H / HT – UNS N08810, Incoloy 825 – UNS N08825
Specification : IS, BS, ASTM
Type : Bolts, nuts, Washers, Anchor Fasteners, Stud Bolts, Eye Bolt, Stud, Threaded Rod, Cotter Pin, Socket Screw,Fine Fasteners & Spares, Foundation Fasteners, etc.
Types Of Inconel / Incoloy Butt-weld Fittings
Bolts, Nuts, Screws, Sockets, Studs, Screw, Hex Set Screw, Socket Screw, Cap Screw, Pan Head Screw, Machine Screw, Socket Head Cap Screw, Allen Cap screw, Wing Screw, Washers, Spring Washers, Studs, Anchors, Marine Anchors, Nut, Hexagon Nut, Hex Nut, Hex Coupling Nut, Hex Domed Cap Nuts, Square Nut, Stud Bolts, Hex Head Bolts, Socket Hexagon Head Screw Anchor Bolt, U- Bolts, J Bolts, Mushroom Head Square Neck Bolts, T-Head Bolts, Wing Screw, Eye Bolt, Foundation Bolts, Structural Bolts
Chemical Composition
Alloy 800 (UNS N08800) Chemical Composition, %
The chemical composition of Alloy 800 is:
| | | | | | | | | | |
| --- | --- | --- | --- | --- | --- | --- | --- | --- | --- |
| Ni | Fe | Cr | Cu | Ti | Al | C | Mn | S | Si |
| 30.0-35.0 | 39.5 min | 19.0-23.0 | .75 max | .15-.60 | .15-.60 | .1 max | 1.5 max | .015 max | 1.0 max |
Alloy 800H (UNS N08810) Chemical Composition, %
The chemical composition of alloy 800H is:
| | | | | | | | | | |
| --- | --- | --- | --- | --- | --- | --- | --- | --- | --- |
| Ni | Fe | Cr | Cu | Ti | Al | C | Mn | S | Si |
| 30.0-35.0 | 39.5 min | 19.0-23.0 | .75 max | .15-.60 | .15-.60 | .05-.10 max | 1.5 max | .015 max | 1.0 max |
Alloy 800HT (UNS N08811) Chemical Composition, %
The chemical composition of Alloy 800HT is :
| | | | | | | | | | |
| --- | --- | --- | --- | --- | --- | --- | --- | --- | --- |
| Ni | Fe | Cr | Cu | Ti | Al | C | Mn | S | Si |
| 30.0-35.0 | 39.5 min | 19.0-23.0 | .75 max | .25-.60 | .85-1.20 | .06-.10 max | 1.5 max | .015 max | 1.0 max |
Forms of INCOLOY
The forms of INCOLOY are:
Sheet
Plate
Bar
Pipe & Tube (welded & seamless)
Fittings (i.e., flanges, slip-ons, blinds, weld-necks, lap joints, long welding necks, socket welds, elbows, tees, stub-ends, returns, caps, crosses, reducers, and pipe nipples)
Wire.
Properties of INCOLOY
High-temperature strength
Good resistance to many sulfur-containing atmospheres
High creep rupture strength
Resistant to carburization and oxidation in high-temperature environments
Good corrosion resistance in many acidic environments.
Applications of Incoloy
It is used in a range of applications that involve exposure to corrosive environments and high temperatures such as heat treating equipment, chemical and petrochemical processing, nuclear power plants and the paper pulp industry.
Heat-treating equipment such as baskets, trays, and fixtures employ Incoloy 800H/HT. Petrochemical and chemical industries use the alloys for heat exchangers and other piping systems in nitric acid media especially where resistance to chloride stress-corrosion cracking is required. Power plants use them for super-heater and re-heater tubing.
Hydrocarbon cracking
Ethylene furnace quench boilers
Super-heater and re-heaters in power plants
Heat exchangers
Pressure vessels
Valves, fittings and other components exposed to corrosive attack from 1100-1800° F
Heat-treating equipment
Industrial furnaces
Chemical and petrochemical processing.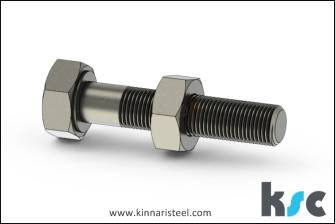 Problems that customers face when they buy from other companies
Non availability
Late deliveries
Poor packaging/ Unprofessional Packing
Poor surface finish
No Mill test report
No control on quality and testing
High rejection rate
Poor after sales service
Supply of wrong grades
Material inconsistent with ASTM Standards
Very hard material for use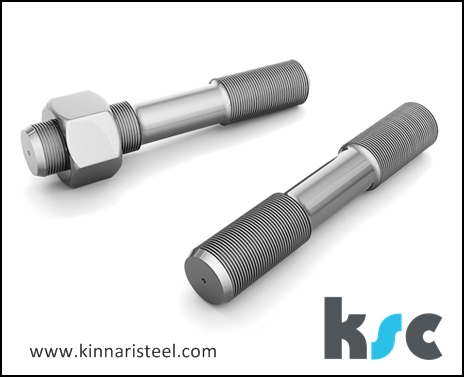 Benefits that our company offers:
World class buying experience
Very quick delivery
Mill test report/ Digital Mill test report in accordance with EN10204 NACE 3.1, NACE 3.2
3rd Party inspection
High-pressure sustainability
Impeccable surface finish
Product replacement warranty
After sales support and service
High-quality packaging/ Premium Packaging and Packing for sea and Air transport
Government and Private Laboratory Testing
Test certificate from ISO 17025 Standards Laboratory
Same day shipping of the goods
Highest stock in the country
Stringent Quality Testing and Control
ISO 9001:2008 , ISO 14001:2004, OHSAS 18001:2007 Certifications
100% In-house testing of the goods
<1% rejection rate of the goods in over a decade
Distributors in more than 13 countries
Compliance with ASTM/ASME Standards
Competitive pricing.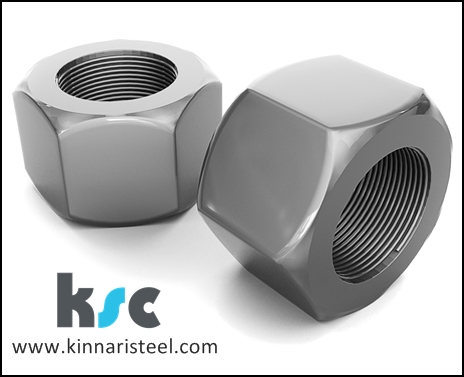 About Kinnari Steel : Kinnari Steel is a privately held manufacturer, stockist and exporter. It deals in Stainless steel and Alloy Steel : Stainless Steel 304 , 316 , 317 , 321 , Incoloy, Inconel , Hastelloy , Duplex Steel , Super Duplex Steel , Brass, Titanium, Tantalum etc. The products are Pipe Fittings, Tube Fittings, Flanges , Valves, Fasteners , Pipes & Tubes.