Incoloy Pipes : Manufacturer, Stockist & Supplier : Kinnari Steel
Incoloy is one of the premium grades of High nickel based alloys. Kinnari Steel are Incoloy Pipes Manufacturer, Incoloy Pipes Stockist & Incoloy Pipes Supplier.

Incoloy is classified as a super alloy. Kinnari Steel is one of the best-known suppliers of high nickel based alloys in the world. The reason being the high experience we bring to the table. We are one of the largest stockiest of Incoloy Pipes. We have 40+ tons of pipes in ready stock for client urgency. Incoloy is an extremely slow running item. We still stock it, so we are in a position to cater to client urgency. We supply German Quality, following Japanese practices and very competitive prices.
Looking to purchase Incoloy Pipes?? Contact Us
What isIncoloy?
Incoloy is a grade of high nickel based alloy. It is classified as a super alloy. It is a registered trademark of Special Metals Corporation.
Common Trade Names are:
Alloy 800, Alloy 825
Werkstoff Nr. 1.4876, 1.4958, 1.4959, 2.4858
UNS N08810, UNS N08811, UNS N08825
Typical Properties:
Impeccable Resistance to High Corrosion Environments
Good fabrication properties
High strength alloy
Difficult to weld
Oxidation Resistant
High tensile strength
Suitable for high temperature
Specifications for Incoloy Pipes : ASTM B407, ASTM B403 (Seamless Pipes), ASTM B514, ASTM B705 (Welded Pipes)
Should you buy Incoloy Pipes?
Incoloy is a nickel chrome alloy. Nickel properties provide excellent yield against corrosive environments. It is great resistance to oxidation and carburization processes. It is very stable, even on exposure to high temperatures due to stable properties. It is also resistant to chloride stress corrosion. Exposure to these conditions in the following applications calls for the use of Incoloy Pipes.
Heat exchangers
Piping Processes
Carburization Process
Furnaces
Pollution Control
Nuclear Stream Reactor
Electric heating element
Ammonia effluent coolers
Write to our consultant to request your ultimate guide to buy Incoloy Pipes.
About Kinnari Steel
Kinnari Steel is a manufacturer and supplier of high quality and superior finish Incoloy Pipes. We carry 2 decades of experience along with us in the supply of high nickel based alloy piping. We provide complete piping solutions to our clients. We have 40+ tons of Incoloy Pipes from 1/2" to 4" in ready stock in standard thickness. We aim to cater to urgent and timely requirements of our clients. A standard size is shipped immediately against the purchase order.
We at Kinnari Steel aim for ultimate client satisfaction. We try to provide the end to end service to our clients. All our activities are directed towards the best buying experience for our customer. Our delivery first money later approach has brought us immense goodwill and value in the industry from our clients. We always gain prominence by word of mouth. Our clients always give us good recommendations. A company that has grown multiple times in the 2 decades of operation, by word of mouth speaks volumes about our quality.
Clients face the following problems when buying from other mills:
Poor finishing
Nonstandard dimensions
Minus thickness tolerance
Un professional packing
Late deliveries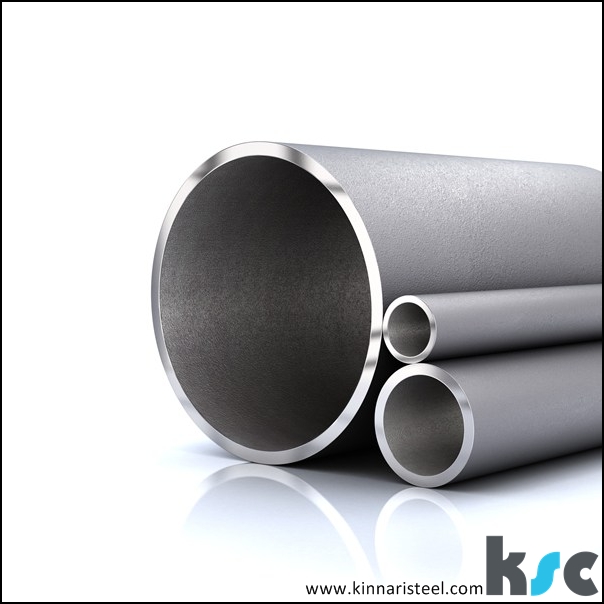 Besides solving the following problems of our customers we aim to provide the ultimate customer delight:
We provide the best finish
We work for the fastest delivery in the world
We dispatch the goods immediately against the purchase order
We provide test certifications
We provide the best packing as per industry standards
Tie ups with various logistics
Third Party Inspection
Focus on the perfect buying experience for the customer
After sales service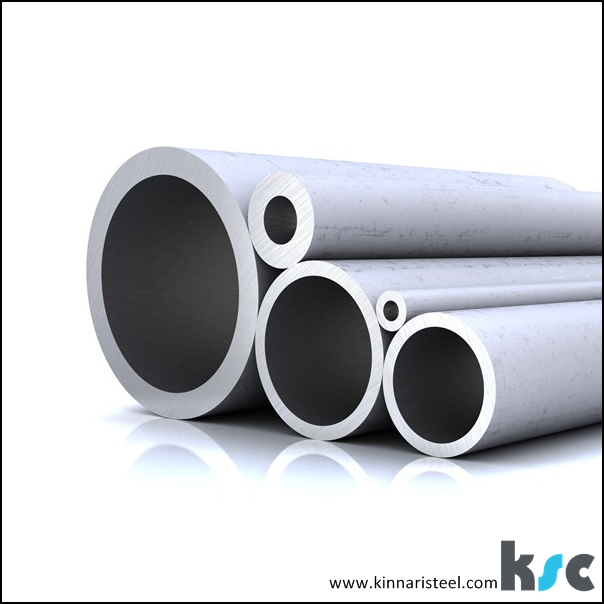 The number one reason our clients buy from Kinnari Steel is the excellence in service. Besides providing the goods, we provide a buying experience like no company in the world. The whole experience of buying at Kinnari Steel is the reason we have become the market leaders. It is the discipline of the market leader that what we adhere to.
Case Study:
Incoloy Pipes is a very nonstandard item of Pipes. It is rarely used for only specialized applications. We majorly supply Incoloy Pipes to traders and end users only in India, who in turn export it. We also export to traders and distributors in Gulf. The pipes are supplied as a complete package of the piping solution along with the fittings and flanges. This is because the customers prefer to buy all the items in one place from a reputed vendor. Customers do not prefer to buy the pipes at a different place and fittings and flanges at another. This leads to a lot of inconveniences which he avoids at KSC.
One major problem recently was, when a client required Incoloy 800H Pipes, and we supplied Incoloy 800 Pipes, as we were oblivious. With the later follow-up, the client informed us about this. The quantity was 4.2 meters. In exports, once the goods are delivered they never come back, due to the additional surcharge, duties, transport etc. Thus, we instantly dispatched another lot of 4.2 meters of Incoloy 800H Pipes free of cost.
At Kinnari Steel, we welcome all orders, large and small. We are a very professional company, but even we make mistakes sometimes. The better thing is our focus to drive value and satisfaction to the customers. In this case, we made a mistake, but we provided an instant replacement, which the customer till date appreciates. No supplier will concede his mistakes. We do. Because the customer is always right. We care about the customer first, and the money later.
Contact Usto buy Incoloy Pipes.
Types of Incoloy Pipes