Inconel 600 Sheet of Manufacturer, Stockiest and Suppliers by Kinnari Steel
Inconel 600 Sheet are alloys which are composed of corrosion and oxidation resistant materials. They are also favorable for usage in extreme environments. Kinnari Steel are Inconel 600 Sheet Manufacturer, Inconel 600 Sheet Stockiest & Inconel 600 Sheet Suppliers.


Contact Us For Your Requirement of Inconel 600 Sheet
Inconel 600 Sheets
We, at Kinnari Steel are well known for our excellent execution of both bulk and small orders of Inconel 600 Sheet. Our performance in the last decade has led us to a platform of immense trust by the customers.We have the highest stock in the country, with even the non- standard sizes incorporated.We are known for maintaining the stock of goods, as in our corporation, a new set of raw materials is ready to replenish as soon as another set is dispatched to be delivered to the customer. We have supplied Inconel 600 Sheet to industries all over the world.
Over the last few years, there has been a major demand for this alloy, and our corporation has been actively involved in ensuring the best quality of the same to our clients.We try to incorporate more and more sizes in our stock each year. We always live up to our promises of delivering best quality of goods and services.
What is Inconel 600?
Inconel 600 is an alloy of Nickel and Chromium. It is used where high temperature resistance and corrosion resistance are needed. It is used in the temperature range of 2000 degree Fahrenheit.
Chemical properties
| Ni + Co | Cr | Fe | C | Mn | S | Si | Cu |
| --- | --- | --- | --- | --- | --- | --- | --- |
| 72.0 min | 14.0-17.0 | 6.0-10.0 | .15 max | 1.00 max | .015 max | .50 max | .50 max |
Mechanical properties
| Product Form | Condition | Tensile(ksi) | .2% Yield (ksi) | Elongation (%) | Hardness (HRB) |
| --- | --- | --- | --- | --- | --- |
| Sheet | Cold-Drawn | 80-100 | 30-45 | 35-55 | 88 Max |
Specification
| | | | | | | | | |
| --- | --- | --- | --- | --- | --- | --- | --- | --- |
| Standard | UNS | EN | Werkstoff Nr. | GOST | BS | JIS | OR | AFNOR |
| Inconel 600 | N06600 | NiCr15Fe | 2.4816 | XH60BT | NA 14 | NCF 600 | ЭИ868 | NC15FE11M |
Inconel 600 is resistant to many corrosive substances and environments. It also has an ability to combat chloride ion stress corrosion cracking. It has excellent mechanical properties like high strength and excellent weldability, and is not influenced by magnetic field.
Inconel 600 has a large range of applications. It is used by the chemical industry for its high strength and corrosion resistant properties .It is also used in aerospace technology for manufacturing engine and airframe components, to make them resist impacts of high temperature. Inconel sheets are standard building material for nuclear reactors. Gas turbine components are also manufactured using this alloy, as they also require temperature resistance. Furnace components in heat treating industry also use Inconel 600 Sheet. It is also used in pulp and paper industries and food processing industries.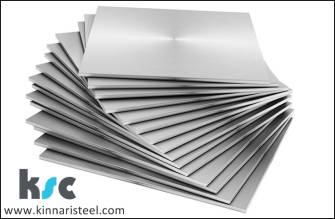 The plight of the consumer
In the ever increasing competition in the market, customers are likely to get trapped in the midst of dubious practices and supplier commission. The goods take forever to be delivered and when they are, they tend to lose their economic value on account of poor, unprofessional packaging. Sometimes, to worsen the situation, wrong grades are supplied.The customers seldom end up with the material that doesn't comply with ASTM standards.Also, many times, rejected alloys are supplied without proper treatment. There is no control on quality and testing as there are no mill reports to support their claims of superior quality. Also due to recursive demands, most of the firms tend to run out of the raw material. Thus, the customer has to wait for days, sometimes months for the stock to be replenished.There is no warranty associated with the product and hence, the suppliers pull off their hands as soon as the product is dispatched. Thus, even after paying a high price, the customer ends up dissatisfied.
What makes us different?
Kinnari Steel is well known for keeping customers away from inconvenience.Our products are made in compliance with ASTM standards. We also have been certified by ISO 9001:2008 , ISO 14001:2004, OHSAS 18001:2007.Our mill reports in accordance with EN10204 NACE 3.1, NACE 3.2.We also make each and every piece of our produce go through a careful inspection in both government as well as private labs. Thus, we also have a strong third party approval. Once associated with our clients, we are always eager to extend our services whenever they need. This implies that we take responsibility even after the customer receives the goods through our after sales services. Our team pays extra attention to the packing of goods for being delivered to the consumers. The customers are free to consult us regarding alternate sizes and grades. They can verify the history and application of the product by tracing the heat number that we specify on each product. We provide our clients with world class buying experience. As mentioned above, we have the fastest delivery service, giving utmost priority to urgent orders.. We happily claim a rejection rate of less than one percent. Moreover, we are also highly environment friendly, as we also recycle scrap metal and convert it into the desired material of superior quality.We are careful in supplying the right grade of the material, with proper level of hardness. The impeccable surface finish and appropriate hardness of goods is a major priority. We try our level best to live up to the promises we make, and we rarely fail in doing so. And in case we do, we also provide an additional benefit of product replacement warranty. Thus, we never deviate from our motive of customer satisfaction. We also make sure that the pricing is judicious, with no commission involved in the process. So, the customer only pays for the services which are actually delivered to him. We make sure that our clients have minimum complaints and maximum benefit of our services.