Inconel 601 Sheet of Manufacturer, Stockiest and Supplier by Kinnari Steel
Inconel 601 Sheet are alloys which are composed of corrosion and oxidation resistant materials. They are also favorable for usage in extreme environments. Kinnari Steel are Inconel 601 Sheet Manufacturer, Inconel 601 Sheet Stockiest & Inconel 601 Sheet Supplier.

Contact Us For Your Requirement of Inconel 601 Sheet
Kinnari Steel has emerged as the leading producer and supplier of Inconel 601 Sheet. We have supplied Inconel 601 to all the 5 continents in the world. We are very well known for the excellent quality of the goods and services provided by us. We always maintain a constant stock. That means, whenever a batch of materials is let out for dispatch, the stock is immediately replenished with a new batch.
We excel at executing both small size and bulk orders. We try to incorporate more and more sizes (including the non-standard ones, too) in our stock each year. We also emphasize excellent after sales services. With a rejection rate of less than a percent, we happily claim to be the best choice of consumers.
Known more about Inconel 601 sheets
Inconel 601 is an alloy of nickel, chromium and iron, that has high temperature oxidation resistance. Some of the properties are listed below.
Chemical properties
| | |
| --- | --- |
| Element | Content (%) |
| Nickel, Ni | 58-63 |
| Chromium, Cr | 21-25 |
| Iron, Fe | 13 |
| Aluminum, Al | 1-1.70 |
| Copper, Cu | ≤ 1 |
| Manganese, Mn | ≤ 1 |
| Silicon, Si | ≤ 0.50 |
| Carbon, C | ≤ 0.10 |
| Sulfur, S | ≤ 0.015 |
Mechanical properties
| | | |
| --- | --- | --- |
| Properties | Metric | Imperial |
| Tensile strength (solution annealed/value at room temperature) | 760 MPa | 110000 psi |
| Yield strength (@ strain 0.200%, solution annealed/value at room temperature) | 450 MPa | 65300 psi |
| Elongation at break | 42% | 42 % |
Specification
| | | | | | | | | |
| --- | --- | --- | --- | --- | --- | --- | --- | --- |
| Standard | UNS | EN | Werkstoff Nr. | GOST | BS | JIS | OR | AFNOR |
| Inconel 601 | N06601 | NiCr23Fe | 2.4851 | XH60BT | NA 49 | NCF 601 | ЭИ868 | NC23FeA |
It is a super alloy or a high performance alloy. It is often strengthened by performing solid-solution hardening, work hardening and precipitation hardening. It has a good creep resistance, as well as excellent oxidation resistance. They can be used at high temperatures. They are also suitable for uses where high mechanical stress is involved. They are suited for applications which need high surface stability. It can easily be machined using conventional methods. It can be welded using methods like gas-tungsten arc welding, gas metal-arc welding, shielded metal-arc welding, and submerged-arc welding.Inconel 601 Sheet have a large number of applications. They are used in fixtures in heat treat furnaces. It is also used for making components like muffles, annealing tubes, and flame shields. It is also used by the chemical processing industry for making a large number of components of the equipment.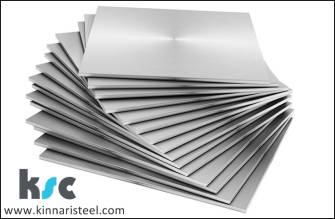 The problems faced by the consumers
The customers often have to face the problem of unavailability of materials. And even if they receive the material, they are often supplied with wrong grades. The products are not made in compliance with ASTM standards. The hardness is sometimes too much to be put to good use. The alloys show no tolerance towards the adversities of the environment and often get destroyed, unlike the claims about the quality. The goods take forever to be delivered, and they rarely retain their economic value on reaching the door step of the consumer. It is mainly due to the unprofessional packaging methods. Poor surface finish is another major issue. The consumers are often charged with more than what the alloy deserves. And even after paying a high price, they are deprived of after sales services. There are no mill reports to support the claims about superior quality. Because there is no control on quality and testing, the products fail under high pressure. They often supply scrap material without proper treatment. Thus, in the midst of all these dubious practices, the consumer ends up in huge losses.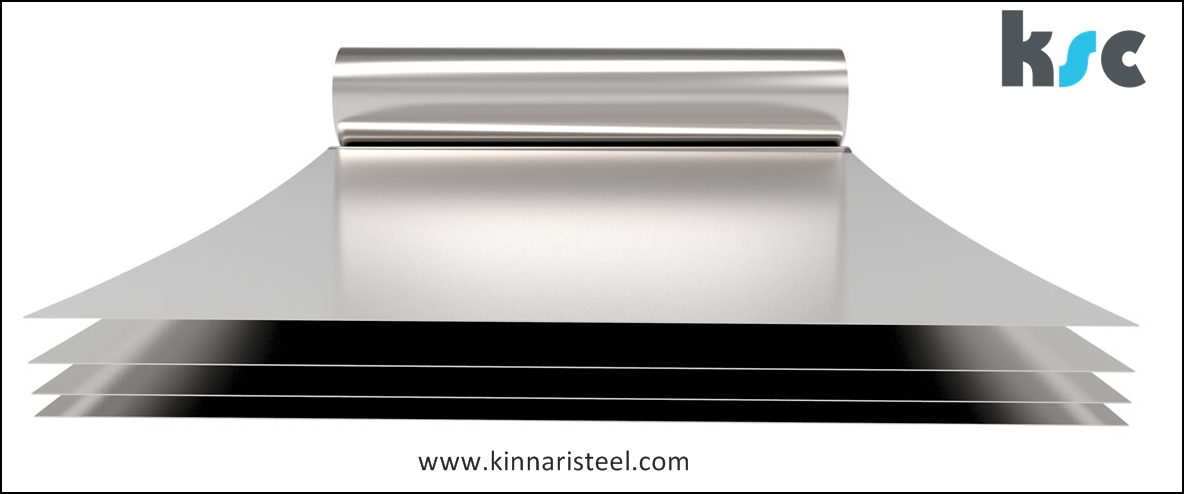 Why we are different?
Our corporation is well aware of the current scenario of the market and we have come up with consumer friendly policies to rectify the situation. Our products are certified to follow the standards specified by ISO. Therefore, our customers rarely complain about the quality of the material. We have the highest stock of Inconel 601 Sheet in the country. We keep our consumers from facing the problem of unavailability of the alloy through our policy of maintaining a constant stock.We have been certified by ISO 9001:2008, ISO 14001:2004, OHSAS 18001:2007.Our mill reports are consistent with EN10204 NACE 3.1, NACE 3.2. We also get our products tested in government as well as private labs. So we have a third party inspection speaking in favor of our claims.We focus on maintaining correct degree of hardness, as well as adding appropriate amount of constituting materials, so that the alloy exhibits the right level of corrosion resistance. Once associated with our clients, we are always eager to extend our services whenever they need. The customers have always been impressed by our excellent after sales services. The customers are free to consult us regarding alternate sizes and grades. They can verify the history and application of the product by tracing the heat number that we specify on each product.We have the fastest delivery service, giving utmost priority to urgent orders. We adopt professional packaging methods to ensure that the products reach our clients in their best form.We also make sure that the pricing is judicious, with no commission involved in the process.We provide our clients with world class buying experience.Simultaneously, we also care about the environment. We convert scrap metal into alloys of superior quality. With a rejection rate of less than a percent, we have never failed to live up to our promise of ensuring ultimate consumer satisfaction. With markets in about 13 countries, we look forward to establish trade relations with more number of costumers.
Inconel 601 Sheets Manufacturers & Suppliers
KSC is stockiest & supplier of Inconel 601 sheets. Huge stock of standard Inconel 601 sheets is in ready stock.For more enquiry email at kslok@vsnl.net
Manufacturer:
USA/European/Japan