Inconel 625 Pipes: Manufacturer & Supplier
Kinnari Steel
Inconel 625 Pipes are one of the major growing requirements in high corrosion regions. It is a niche requirement that is served to the clients for specialized operations. Kinnari Steel is the most trusted name for manufacture and supply of Inconel 625 Pipes. The industry is too stuffed with companies that supply low-quality pipes. Thus, our customers look up to us to supply the highest quality with German quality and Japanese consistency. Kinnari Steel is Inconel 625 Pipes Manufacturer, Inconel 625 Pipes Stockist & Inconel 625 Pipes Supplier.

Having been established over 20 years ago, Kinnari Steel is a world famous market giant for providing Inconel 625 Pipes. We are the biggest manufacturers and suppliers of high quality and international standard Inconel 625 Pipes. Our qualitative product line includes pipes, tubes, pipe fittings, rods, sheets, flanges, plates, coils, bars, and fasteners. With excellent services, we have distinguished ourselves as one of the most trusted brand and our client base in spread all around the world.
We at Kinnari Steel use state-of-the-art manufacturing units in order to produce goods with absolute precision. Any scope of deformed or damaged products is removed by our rigorous testing processes. We have an excellent management team that assists the clients with best services. Our team carries out same day shipping of goods when they are placed and we are highly known for our fastest delivery services. We are highly known for our Consultancy service through which we help our customers make the best decisions regarding the products. We have established excellent long-term business relations with our clients and we would continue to grown multifold in the future.
Inconel 625 is the most popular grade of the highly consumed Inconel Series. Inconel is a high nickel grade of steel that is used widely in high corrosion environments due to special properties. Inconel 625 contributes to the major requirement amongst the various grades of Inconel. Kinnari Steel is devoted supplier of authentic Inconel 625 Pipes. Clients find us, the end to their search of best quality pipes. The reason being our aggressive competitive pricing and unmatched quality as per Internationally accepted standards.
Want to buy Inconel 625 Pipes? Contact Us 
What is Inconel 625?
Inconel 625 is austenitic super-alloy made of nickel base. It has excellent properties of resistance to corrosion and oxidation. It has great strength and toughness due to the presence of columbium and molybdenum. It has high temperature resistance of up to 2000 degrees F and its non-magnetic nature gives it use in environments where both oxidation and corrosion resistance are required.
Inconel 625 has a wide array of applications such as in marine environments, hot sections of jet engines and corrosive and high-temperature chemical processing atmospheres. Inconel 625 is also good for sea water applications, mooring cables and propeller blades, motors, utility boats, undersea communication cables, springs, seals and other types of marine applications.
INTRODUCTION ABOUT INCONEL 625 PIPES
Inconel 625 Pipes are nickel-based pipes that offer great strength, excellent fabricability, and outstanding corrosion resistance. These pipes are highly preferred due to their extraordinary service in the temperature range from cryogenic to 1800°F. The versatile and outstanding corrosion resistance of Inconel 625 under a wide range of temperatures and pressures is a primary reason for its wide acceptance in various fields.
Inconel 625 Pipes are extensively used in the aerospace, automobile, chemical processing, oil extraction, oil refining, marine, waste treatment, pulp & paper and power industries. Inconel 625 Pipes have also been used in making Jet Engine Components, Cryogenic Storage Tanks, Commercial Gas Turbines, in Food Processing, Nuclear reactors, and Pollution control equipments.
PROPERTIES OF INCONEL 625 PIPES
CHEMICAL COMPOSITION
| | |
| --- | --- |
| Element | Content |
| Ni | 58% min |
| Cr | 20 – 23% |
| Mo | 8 – 10% |
| Nb+Ta | 3.15 – 4.15% |
| Fe | 5% max |
PHYSICAL PROPERTIES
Property
Metric
Imperial
Density
8.44 g/cm3
0.305 lb/in3
Melting point
1350 °C
2460 °F
Co-Efficient of Expansion
12.8 μm/m.°C
(20-100°C)
7.1×10-6 in/in.°F
(70-212°F)
Modulus of rigidity
79 kN/mm2
11458 ksi
Modulus of elasticity
205.8 kN/mm2
29849 ksi
Specification
| | | | | | | | | |
| --- | --- | --- | --- | --- | --- | --- | --- | --- |
| Standard | UNS | EN | Werkstoff Nr. | GOST | BS | JIS | OR | AFNOR |
| Inconel 625 | N06625 | NiCr22Mo9Nb | 2.4856 | ХН75МБТЮ | NA 21 | NCF 625 | ЭИ602 | NC22DNB4M |
APPLICATIONS OF INCONEL 625 PIPES
Typical applications include:
Aerospace
Jet Engine Components
Commercial Gas Turbines
Food Processing
Chemical Processing
Cryogenic Storage Tanks
Marine Industry
Nuclear reactors
Pollution control equipment
Inconel 625 is a high nickel based alloy, patented by Special Metals Corporation. The chemical composition is as follows.
Limiting Chemical Composition
% Nickel 58.0 min.
Chromium 20.0-23.0
Iron 5.0 max.
Molybdenum 8.0-10.0
Niobium (plus Tantalum) 3.15-4.15
Carbon 0.10 max.
Manganese 0.50 max.
Silicon 0.50 max.
Phosphorus 0.015 max.
Sulfur 0.015 max.
Aluminum 0.40 max.
Titanium 0.40 max.
Cobalta 1.0 max.
Common Trade Names are:
Alloy 625 , UNS N06625 , Werkstoff No. 2.4856
Special Properties of Inconel 625 Pipes:
High resistance to corrosive region usage
Excellent fabrication properties
High Tensile Strength
High Strength Alloy
Suitable for High-temperature usage
Specifications for Pipe & Tube – ASTM B 444/B 829 & ASME SB 444/SB 829 (Seamless Pipe & Tube), ASME SB 705/SB 775 (Welded Pipe) Source: Special Metals
Should you buy Inconel 625 Pipes:
It depends on the usage of your end product, the life, the environmental properties, the pressure it is subject to, the operating temperature of the process and the strength require holding the equipment together. The price of Inconel is higher than stainless steel due to high nickel composition and must be used only under consultancy with the technical team.
You can write to us if you need any technical support.
About Kinnari Steel
Kinnari Steel is the foremost supplier and manufacturer of high quality and high nickel based alloys. Inconel 625 is the easily the most selling grade in Inconel series due to the excellent properties and general usage in highly corrosive environment. We have more than 2 decades of experience in serving nickel based alloys specially pipes and fittings. Majorly used in the Oil and Gas Industry.
In 2015, we have stocked more than 188 tons of Inconel 625 Pipes in all sizes, in Seamless and Welded to cater to immediate delivery and urgent needs of the clients. For small requirements, we can dispatch the pipes immediately against the purchase order.
Kinnari Steel is a leading distributor of Stainless Steel and Alloy Steel Products. We have been involved in manufacturing and supplying stainless steel 316 pipes since 2 decades. We hold great expertise in sourcing needs of clients for nickel based Alloys. Our aim is to provide best services in the industry and over the years we have gained much prominence due to propulsion and expertise in high nickel alloys. We thus handle each of our clients' queries with great sincerity and help them figure out their requirements.
In order to maintain the highest standards of quality we make sure that each and every unit is individually inspected and tested, thereby cropping out the scope of any sort of anomaly. Great emphasis is placed on making our products in an environment friendly way and prevent any kind of harm to nature. We are known across our clients for fast delivery of high products and we have a very low rejection rate. We put great efforts in catering to the needs of our clients and thus we have a huge base of happy customers.
Our head office is located in Mumbai. Kinnari Steel is certified by ISO 9001: 2008 for continued excellence in providing impeccable quality products to its customers
Clients face the following problems when they buy Inconel 625 Pipes from India:
Supply of Secondary/ Used Pipes
Low nickel composition
Uneven surface ovality
Bad finishing on the inside with longitudinal lining
Low quality welding in ERW Pipes
Poor packaging for International Consignments
Uneven finish in the beveled end of the pipe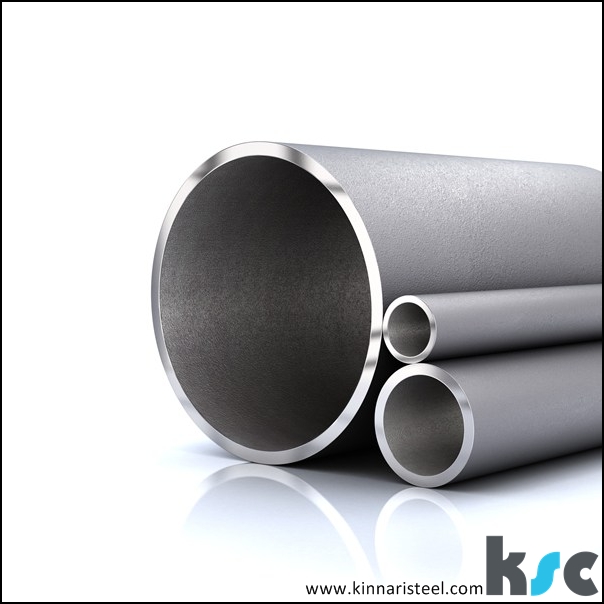 We never advocate our clients must buy from an unknown company in India. It is an important grade used for critical application. It must be purchased with extreme caution. We offer test reports to all our clients. Besides we also offer 3rd Party Inspection from any company in the world. We aim to satisfy our clients fully, before even they see the product. Trust is what we have achieved in a two decades of operation.
Why buy from us?
Very high experience in working with Nickel Based Pipes
MTC in accordance with Nace 3.1 & 3.2
Prime quality Pipes
In-house inspection of 100% goods
0% rejection rate in over a decade
Urgent delivery of goods
188 Tons in ready stock for all sizes
Best packaging for goods protection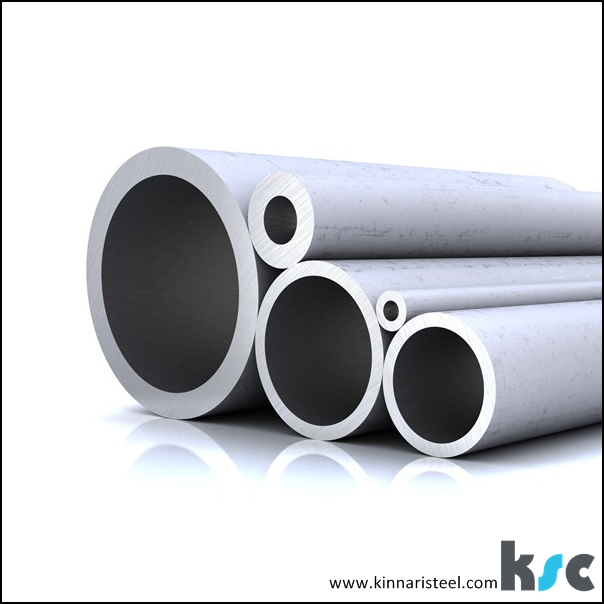 HOW WE SOLVE THESE PROBLEMS AND VALUE ADDITIONS WE PROVIDE
The World class buying experience we provide is unparalleled
We assist the fastest delivery of products
We provide Digital Mill test report in accordance with EN10204 NACE 3.1, NACE 3.2
3rd Party inspection is carried out
Our products have High-pressure sustainability
Product replacement warranty is given
Our After sales support and services are excellent
We offer Premium Packaging and Packing for sea and Air transport
We carry out Same day shipping of the goods
We have the Highest stock in the country
Our products are ISO 9001:2008 , ISO 14001:2004, OHSAS 18001:2007 Certified
We are Distributors in more than 13 countries
We offer Competitive pricing
We hold a High experience in working with Nickel-Based Alloys
Our Consultancy for alternate sizes and material is much talked about
Heat Number Traceability is provided
Case Study:
We have a client in Netherlands, who required Inconel 625 Pipes for supply in Saudi Arabia. He is a trader of Inconel 625 Pipes. He wanted to buy the pipes at the low price. Thus brought Pipes from China, but the pipes failed the test and the nickel composition was less than acceptable. Later he brought the Pipes from India but was duped by a dummy company. The company supplied Carbon Steel instead of Inconel 625 Pipes. The customer was under heavy pressure from the end user. He was facing a legal prosecution as had under contract obliged to complete the project within a specific time frame.
He went to several big European brands but all of them offered delivery of 12-15 weeks. He again resorted to buying from a few select Indian and Korean Suppliers. We got the mail. We replied within 25 minutes. He asked for a Third Party Inspection and a 3.2 Certification. We accepted the terms. Within a span of 90 minutes we had the sales contract from the client. We supplied the goods and the client was relieved from the heavy pressure he was under. Now the client normally buys from big Manufacturers , but gives us opportunities for urgent needs and maintenance projects.
We have a few happy stories we share with our users. We aim for a lot more. Hope we can share your case story with your next purchase.
Contact Us
for your requirement of Inconel 625 Pipes.
Types of Inconel 625 Pipes