Inconel 625 Sheets of Manufacturer, Stockiest and Supplier by Kinnari Steel
Inconel 625 Sheets are alloys which are composed of corrosion and oxidation resistant materials. They are also favorable for usage in extreme environments. Kinnari Steel are Inconel 625 Sheet Manufacturer, Inconel 625 Sheet Stockiest & Inconel 625 Sheet Supplier.

Contact Us For Your Requirement of Inconel 625 Sheet
Inconel 625 Sheets
Kinnari Steel is one of the leading producers and suppliers of Inconel 625 Sheet. We have over two decades of experience in working with Nickel based alloys. We try to incorporate more and more sizes in our stock each year. We supply Inconel 625 Sheet to industries over 13 countries in the world. We prioritize demands in accordance with urgency and pay heed to customer satisfaction. We are known for maintaining the stock of goods, as replenishment goes hand in hand with supply.
We have always lived up to the promise of supplying high quality goods to our clients. This is one of the primary reasons why we have a large market for this alloy too.
Know more about Inconel 625 sheet
Inconel 625 is a Nickel- Chromium- Molybdenum alloy. It basically consists of a Nickel-Chromium matrix, and Molybdenum and Niobium are added to give a stiffening effect. It is highly corrosion resistant, with exceptional resistance towards crevice formation and pitting.
Chemical properties
The compositional range for Inconel 625 is provided in the table below.
| | |
| --- | --- |
| Element | Content |
| Ni | 58% min |
| Cr | 20 – 23% |
| Mo | 8 – 10% |
| Nb+Ta | 3.15 – 4.15% |
| Fe | 5% max |
Some other typical properties
| | | |
| --- | --- | --- |
| Property | Metric | Imperial |
| Density | 8.44 g/cm3 | 0.305 lb/in3 |
| Melting point | 13500C | 24600F |
| Co-Efficient of Expansion | 12.8 μm/m.0C | 7.1×10-6 in/in.0F |
| Modulus of rigidity | 79 kN/mm2 | 11458 ksi |
| Modulus of elasticity | 205.8 kN/mm2 | 29849 ksi |
Specification
| | | | | | | | | |
| --- | --- | --- | --- | --- | --- | --- | --- | --- |
| Standard | UNS | EN | Werkstoff Nr. | GOST | BS | JIS | OR | AFNOR |
| Inconel 625 | N06625 | NiCr22Mo9Nb | 2.4856 | ХН75МБТЮ | NA 21 | NCF 625 | ЭИ602 | NC22DNB4M |
Inconel 625 Sheet are best suited for sea water applications, where high tensile strength, high corrosion resistance, and excellent ability to combat chloride ion stress corrosion is needed. They are used to manufacture propeller blades for motor patrol gunboats, wire rope for mooring cables, sheathing for communication cables under the sea, and many other undersea equipment.
Aerospace technology also has in store a large number of applications for Inconel 625. That is primarily because of high tensile strength, creep resistance, and high rupture strength. It also shows immunity to fatigue, and excellent weldability. It is extensively used in aircraft ducting systems, engine exhaust systems, thrust-reverser systems, resistance-welded honeycomb structures for housing engine controls, fuel and hydraulic line tubing, spray bars, bellows, turbine shroud rings, and heat-exchanger tubing in environmental control systems.
The chemical processing field also uses this alloy on account of the ability to combat corrosion in a wide range of temperatures. Plant equipment can be manufactured with ease because it can be fabricated easily.
In the nuclear filed, it is used for reactor core andcontrol-rod components in nuclear water reactors.Inconel 625 is an alloy of great economic value because of so many versatile applications. Therefore, it is important to be extremely careful to select the correct grade.
Know the ongoing problems
The customers are likely to face the problem of unavailability of raw materials. Even if they get the products, they are not up to mark. There is no control on quality and testing. In the cases where transportation is needed, the materials tend to lose their economic value because of unprofessional packaging. Sometimes, they are supplied rejected material without proper processing. There are often no mill reports to guarantee the good quality of products. The material is often very hard to be put to use and yields under high pressure.Also, due to high industrial demand, unfortunately most of the time, the products fail to meet the ASTM standards.Sometimes, to worsen the situation, wrong grades are supplied, which leads to high rejection rates. Poor surface finish is another problem. After the delivery of products, the suppliers no longer hold responsibility regarding the after sales services. Ultimately the customer is the sufferer in this vicious circle.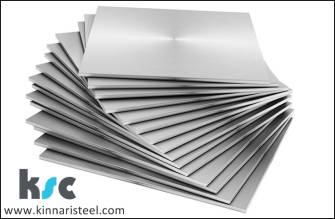 We are there
Our products are certified to follow the standards specified by ISO. Therefore, our customers rarely complain about the quality of the material.Customer satisfaction has always been our primary target, and we religiously follow all the policies which have been made in favor of the customer. We have been certified by ISO 17025 Standards Laboratory on the quality of the alloys we produce and supply. We also make each and every piece of our produce go through a careful inspection in both government as well as private labs.. Our mill reports are consistent with EN10204 NACE 3.1, NACE 3.2. We ensure that the goods are delivered really fast, on the same day if required. We also make sure that the pricing is judicious, with no commission involved in the process. We have a special team to look into the professional packaging of the goods. We specify the heat number on the raw material, so that the consumers can trace the history and application of the product. Also, our after sales services are as good as the materials supplied by us. We are available anytime of the year to attend to your grievances.The impeccable surface finish and appropriate hardness of goods has made us distributors of Inconel 625 Sheet in 13 nations. Our clients are free to consult us regarding alternate sizes and grades.And however rare the cases may be, if required, we provide the customers with product replacement warranty.Moreover, we are also highly environment friendly, as we also recycle scrap metal and convert it into the desired material of superior quality. Thus we provide all round benefits to our clients to make their deal a profitable one. Once chosen, we leave no stone unturned in proving ourselves to be the best choice of the customers.