Inconel 625 Tubes Manufacturers & Suppliers
Inconel 625 Tubes : Manufacturer, Stockist and Supplier : Kinnari Steel
Inconel 625 Tubes are superior quality and high durability pipes made of the super alloy Inconel. They are extremely tough and show good characteristics in difficult environments. Kinnari Steel is the most manufacturer, exporter, distributor and supplier of a wide range of superior quality Inconel 625 Tubes. We have Inconel 625 Tubes available in all shapes and sizes and we provide tubes with specifications as per the clients' requirements. Our products are of high quality and meet international standards. The durability of our products is excellent and any scope of deformed pieces is eliminated by the rigorous testing process carried out by us. Kinnari Steel is Inconel 625 Tube Manufacturer, Inconel 625 Tube Stockist & Inconel 625 Tube Supplier.

Contact Us For Your Requirement of Inconel 625 Tubes
For more than 2 decades, Kinnari Steel has been the leader in producing Inconel 625 Tubes of the highest quality. We provide Inconel 625 Tubes in all shapes and sizes and with any specifications that the clients require at highly affordable prices. All our products are of exceptional strength and formability and have superior surface finishing. We are the foremost brand that manufactures and supplies a wide range of Inconel 625 Tubes. We make use of advanced manufacturing and quality processes to meet the most exacting standards and thus there is no scope of defective products.
As the biggest manufacturers and suppliers of Inconel 625 Tubes, we are highly focused on providing outstanding customer service and support. We have teams of specialised individuals who cater to the needs of our customers. We offer excellent consultancy services to our clients and provide them best hospitality. Having an ample manufacturing capacity and large raw material inventories, we are able to carry out fast order delivery of goods. Our unmatched customer services have helped us gain customers all over the world and they are extremely happy with us!
WHAT IS INCONEL 625?
Inconel 625 is austenitic super-alloy made of nickel base. It has excellent properties of resistance to corrosion and oxidation. It has great strength and toughness due to the presence of columbium and molybdenum. It has the high-temperature resistance of up to 2000 degrees F and its non-magnetic nature gives it use in environments where both oxidation and corrosion resistance are required.
Inconel 625 has a wide array of applications such as in marine environments, hot sections of jet engines and corrosive and high-temperature chemical processing atmospheres. Inconel 625 is also good for sea water applications, mooring cables and propeller blades, motors, utility boats, undersea communication cables, springs, seals and other types of marine applications.
Contact us for a quick quote:
INTRODUCTION ABOUT INCONEL 625 TUBES
Inconel 625 Tubes are high strength tubes that perform exceptionally well at elevated temperatures and have excellent resistance to oxidation and corrosion over an extensive range of corrosive conditions. These properties allow Inconel 625 Tubes to be used in a wide spectrum of applications.
Inconel 625 Tubes are utilized in aerospace industry for its high tensile, creep, and rupture strength, fatigue and thermal-fatigue strength, oxidation resistance and excellent weldability, making it a useful material for engine exhaust systems, fuel, and hydraulic line tubing, and heat exchanger tubing. These tubes are also an excellent option for seawater applications such as mooring cables, offshore oil equipment and sheathing for undersea cables. The outstanding Corrosion resistance of Inconel 625 Tubes make them useful in chemical processing industry for use in thin-walled vessels or tubing, heat exchangers, transfer piping and valves and also in the nuclear field.
PROPERTIES OF INCONEL 625 TUBES
CHEMICAL COMPOSITION
| | |
| --- | --- |
| Element | Content |
| Ni | 58% min |
| Cr | 20 – 23% |
| Mo | 8 – 10% |
| Nb+Ta | 3.15 – 4.15% |
| Fe | 5% max |
PHYSICAL PROPERTIES
Property
Metric
Imperial
Density
8.44 g/cm3
0.305 lb/in3
Melting point
1350 °C
2460 °F
Co-Efficient of Expansion
12.8 μm/m.°C
(20-100°C)
7.1×10-6 in/in.°F
(70-212°F)
Modulus of rigidity
79 kN/mm2
11458 ksi
Modulus of elasticity
205.8 kN/mm2
29849 ksi
Specification
| | | | | | | | | |
| --- | --- | --- | --- | --- | --- | --- | --- | --- |
| Standard | UNS | EN | Werkstoff Nr. | GOST | BS | JIS | OR | AFNOR |
| Inconel 625 | N06625 | NiCr22Mo9Nb | 2.4856 | ХН75МБТЮ | NA 21 | NCF 625 | ЭИ602 | NC22DNB4M |
APPLICATIONS OF INCONEL 625 TUBES
Typical applications of inconel 625 tubes include:
Marine Industry
Aerospace industries
Chemical processing
Nuclear reactors
Pollution control equipment
Wellhead components
Sheathing
Down hole equipment for corrosive/ sour service
Reactor core
Control rod components
Gas pipeline control lines
Heat exchangers
Oil refining
Control and instrumentation tubes
ABOUT KINNARI STEEL
Kinnari Steel
is a leading manufacturer and supplier of Stainless Steel and Alloy Steel Products. We have been involved in manufacturing and supplying stainless steel 316 pipes since 2 decades. We hold great expertise in sourcing needs of clients for nickel based Alloys. Our aim is to provide best services in the industry and over the years we have gained much prominence due to propulsion and expertise in high nickel alloys. We thus handle each of our clients' queries with great sincerity and help them figure out their requirements.
In order to maintain the highest standards of quality we make sure that each and every unit is individually inspected and tested, thereby cropping out the scope of any sort of anomaly. Great emphasis is placed on making our products in an environment-friendly way and prevents any kind of harm to nature. We are known across our clients for fast delivery of high products and we have a very low rejection rate. We put great efforts in catering to the needs of our clients and thus we have a huge base of happy customers.
Our head office is located in Mumbai.Kinnari Steel is certified by ISO 9001: 2008 for continued excellence in providing impeccable quality products to its customers.
WHAT PROBLEMS CUSTOMERS TYPICALLY FACE
Nonavailability of products
Late deliveries of goods
Poor/Unprofessional Packing
No control on quality and testing
High rejection rate
Poor after sales service
Supply of wrong grades
Material inconsistent with ASTM Standards
Very hard material for use
Product fails under high pressure
High pricing of the goods due to supplier commission
Minus tolerance
Weld repair of goods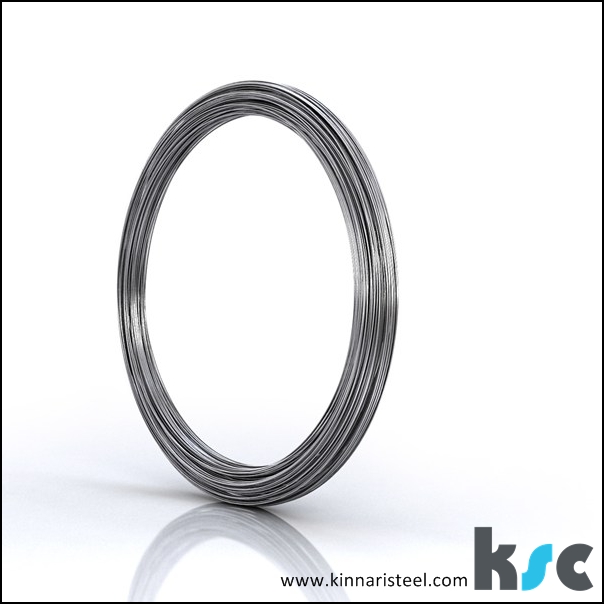 HOW WE SOLVE THESE PROBLEMS AND VALUE ADDITIONS WE PROVIDE
We provide World class buying experience to all our customers
We carry out Very quick delivery of goods
Mill test report in accordance with EN10204 NACE 3.1, NACE 3.2 is provided
3rd Party inspection is carried out
Our products have high-pressure sustainability
Product replacement warranty is given
We provide High-quality packaging and Packing for sea and Air transport
ISO 9001:2008 , ISO 14001:2004, OHSAS 18001:2007 Certifications
We are distributors in more than 13 countries
Our products are in compliance with ASTM/ASME Standards
Competitive pricing is offered
We have high experience in working with Nickel-Based Alloys
Our Consultancy for alternate sizes and material is excellent
Heat Number Traceability is provided
We provide Brand Marking and Identification on all products
Customized marking as per customer requirement is done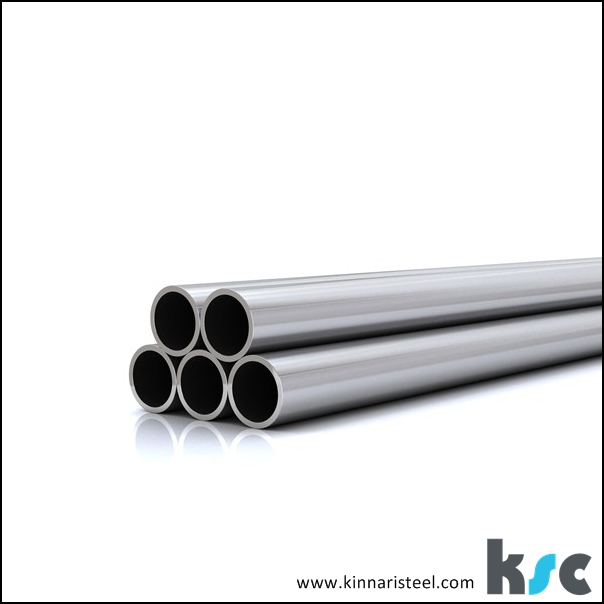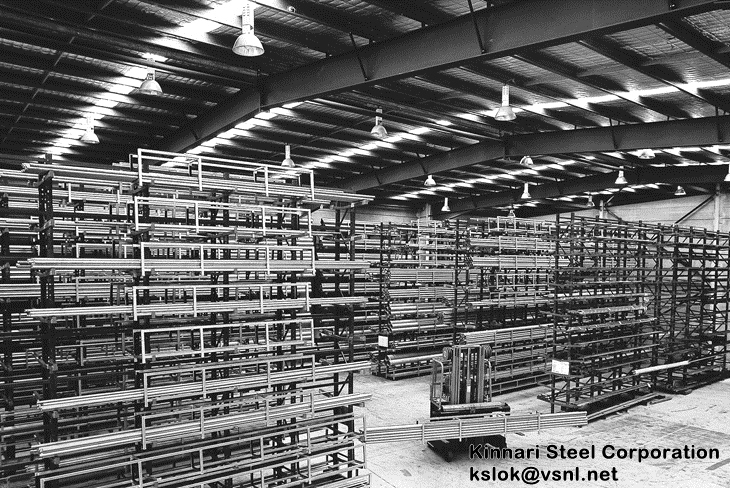 Send us your requirements now!
LOOKING TO BUY INCONEL 625 TUBES? Contact Us
Types of Inconel 625 Tubes
Contact us for a quick quote: