Inconel Pipes Manufacturers & Suppliers
Inconel Pipes : Manufacturers, Stockist & Supplier : Kinnari Steel
Inconel Pipes are one of the major growing requirements in high corrosion regions. It is a niche requirement that is served to the clients for specialized operations. KSC is the most trusted name for manufacture and supply of Inconel Pipes. The industry is too stuffed with companies that supply low-quality pipes. Thus, our customers look up to us to supply the highest quality with German quality and Japanese consistency. Kinnari Steel are Inconel Pipes Manufacturers, Inconel Pipes Stockiest & Inconel Pipes Supplier.
Kinnari Steel is a highly trusted and most preferred vendor of Inconel Pipes. We are one of the leading manufacturers and suppliers of excellent quality Inconel Pipes in the country. We also export products worldwide and have delivered products in more than 55 countries. We have an international client base and our products are highly known for meeting international standards. Our rich experience of service includes various sectors including oil and gas industry, marine industry, chemical industry and nuclear industry among others.
At Kinnari Steel, client satisfaction is our first and foremost priority. We put extra efforts in offering the best in class value added services to our esteemed clients. We have a highly dedicated team of quality professionals who testify our product line on various quality parameters to make sure best quality products are made available. Our fastest delivery services have made us highly preferable in the industry. We are a very reliable brand and are highly recommended by all our customers.



Looking to buy Inconel Pipes? Contact Us 
What is Inconel?
Inconel is a superalloy that is immensely coveted and has innumerable qualities that make it an extremely important material. It is highly resistant to corrosion and oxidation and thus this material has made itself useful in a gamut of industries. The alloy also has excellent mechanical properties and presents the desirable combination of high strength and good workability. Inconel has shown great usability for service in extreme environments subjected to pressure and heat.
The alloy gains its property of resistance to corrosion by many organic and inorganic compounds due to the high nickel content in it, which also gives it immunity towards chloride-ion stress-corrosion cracking. Chromium gives inconel resistance to sulphur compounds and also provides the ability for resistance against oxidizing conditions at high temperatures.
Typical uses of Inconel are in chemical and aerospace industries. It is used in making the rocket and jet engines and even in commercial gas turbines. The petrochemical processing, Pollution control equipments, and even Nuclear reactors make use of inconel.
Inconel is a grade of high nickel based alloys. Inconel is the registered trademark of Special Metals Corporation Group of Companies. Common trade names are:
Alloy 600, Alloy 601, Alloy 625, etc.
UNS N06600, UNS N06601, UNS N06625
Werkstoff 2.4816 , 2.4851 , 2.4856
 Typical Properties:
Impeccable Resistance to High Corrosion Environments
Good fabrication properties
High strength alloy
Oxidation Resistant
High tensile strength
Suitable for high temperature
Specifications for Pipe & Tube – ASTM B 444/B 829 & ASME SB 444/SB 829 (Seamless Pipe & Tube), ASME SB 705/SB 775 (Welded Pipe) Source: Special Metals.
INTRODUCTION ABOUT INCONEL PIPES
Inconel Pipes are nickel-chromium based pipes that are non-magnetic and have superb resistance to high-temperature oxidation. They exhibit excellent corrosion resistance and mechanical properties in the most demanding environments. They have good oxidation resistance at high temperatures and show great resistance to chloride-induced stress corrosion cracking. They also put up excellent corrosion resistance against high-purity water. These pipes have easy weldability under a wide range of temperatures and thus are highly preferred in multiple industries.
Typical uses of Inconel Pipes are in Chemical processing plants, Furnace components, Petrochemical processing factories, Sea water applications, offshore oil and gas platforms, Heat exchangers and nuclear engineering. Inconel pipes are also greatly suitable for industrial heating equipments, marine engineering and pulp and paper manufacturing.
PROPERTIES OF INCONEL PIPES
CHEMICAL COMPONENTS
Limiting Chemical Composition (%)
Nickel (plus Cobalt)
72.0 min.
Chromium
14.0-17.0
Iron
6.00-10.00
Carbon
0.15 max.
Manganese
1.00 max.
Sulfur
0.015 max.
Silicon
0.50 max.
Copper
0.50 max
PHYSICAL PROPERTIES
Density
lb/in3
0.306
Mg/m3
8.47
Melting Range
°F
2470-2575
°C
1354-1413
Specific Heat
Btu/lb-°F
0.106
J/kg-°C
444
Electrical Resistivity
ohm-circ mil/ft
620
μΩ-m
1.03
Curie Temperature
°F
-192
°C
-124
Permeability at 200 oersted (15.9 kA/m)
1.010
APPLICATIONS OF INCONEL PIPES
Typical applications of Inconel Pipes include:
Chemical processing plants
Furnace components
Petrochemical processing factories
Sea water applications
Offshore oil and gas platforms
Heat exchangers
Nuclear engineering
Should you buy Inconel Pipes? Is it suitable for your application?
Typically you must consider various properties of Inconel and the application environment where the piping is used. If the environment requires another grade of nickel based alloys or has some special properties, or an alternate is usable, you must go for it. Alloy 625 is very hard material and not suggested for use where not required. It is more expensive than stainless steel and must be used with caution. It is highly used in the aeronautics industry.
Write to our Consultant to check if Inconel Pipes are what you need for your application.
About Kinnari Steel
Kinnari steel is a manufacturer and supplier of Inconel Pipes since 2 decades. We are specializing in sourcing needs of clients for nickel based Alloys. We bring in tremendous experience to the industry. We have clients around the world and are a major brand in Europe. We have gained much prominence to due propulsion and expertise in high nickel alloys.
Kinnari Steel Corporation is a leading distributor of Stainless Steel and Alloy Steel Products. We have been involved in manufacturing and supplying stainless steel 316 pipes since 2 decades. We hold great expertise in sourcing needs of clients for nickel based Alloys. Our aim is to provide best services in the industry and over the years we have gained much prominence due to propulsion and expertise in high nickel alloys. We thus handle each of our clients' queries with great sincerity and help them figure out their requirements.
In order to maintain the highest standards of quality we make sure that each and every unit is individually inspected and tested, thereby cropping out the scope of any sort of anomaly. Great emphasis is placed on making our products in an environment-friendly way and prevents any kind of harm to nature. We are known across our clients for fast delivery of high products and we have a very low rejection rate. We put great efforts in catering to the needs of our clients and thus we have a huge base of happy customers.
Our head office is located in Mumbai. Kinnari Steel Corporation is certified by ISO 9001: 2008 for continued excellence in providing impeccable quality products to its customers.
WHAT PROBLEMS CUSTOMERS TYPICALLY FACE
Nonavailability of products
Late deliveries of goods
Poor/Unprofessional Packing
No control on quality and testing
High rejection rate
Poor after sales service
Supply of wrong grades
Material inconsistent with ASTM Standards
Very hard material for use
Dubious Practices
Lack of knowledge
Product fails under high pressure
High pricing of the goods due to supplier commission
Weld repair of goods
HOW WE SOLVE THESE PROBLEMS AND VALUE ADDITIONS WE PROVIDE
We offer an unmatched World class buying experience to all our customers
Our delivery service is the fastest
We provide Mill test report in accordance with EN10204 NACE 3.1, NACE 3.2
3rd Party inspection is carried out
High-pressure sustainability is a characteristic feature of our products
We are highly known for products with Impeccable surface finish
Product replacement warranty is given
We offer excellent After sales support and services
We offer High-quality packaging and Packing for sea and Air transport
We have the Highest stock in the country
Our products have ISO 9001:2008 , ISO 14001:2004, OHSAS 18001:2007 Certifications
we offer Competitive pricing
our High experience in working with Nickel Based Alloys makes us highly preferable
We provide Heat Number Traceability
Brand Marking and Identification on all products are provided
We serve each client problem per case and help him source his requirements. As of 2015, we are stocking 298 tons of Inconel Pipes, the highest in the country. We have sizes from ½" to 12" in various thicknesses in ready stock at any time. We stock both seamless and welded ( ERW) pipes. Thus, a standard size is available for delivery immediately against the purchase order.
In our experience, clients face the following problems: while buying Inconel Pipes.
Late delivery to very late delivery
Rough surface finish
Ovality in the pipe
Burr at the weld ends
Poor packaging
Supply of wrong grades
No inspection report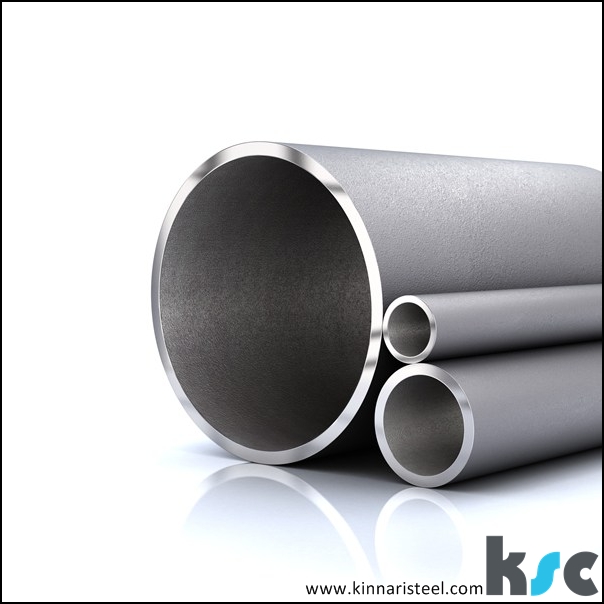 The number one reason our clients buy from Kinnari Steel is the excellence in service. Besides providing the goods, we provide a buying experience like no company in the world. The whole experience of buying at Kinnari Steel is the reason we have become the market leaders. It is the discipline of the market leader that what we adhere to.
Besides championing the industry problems; we provide the following value addition to our clients for supply of Inconel Pipes.
World class buying experience
The fastest delivery in the world
Mill Test Report in Accordance with EN-10204 , NACE 3,1
Test certificate from ISO 17025 Standards Laboratory
High-Pressure Sustainability
Triple protection packing and packaging
Consultancy for use & Service emergency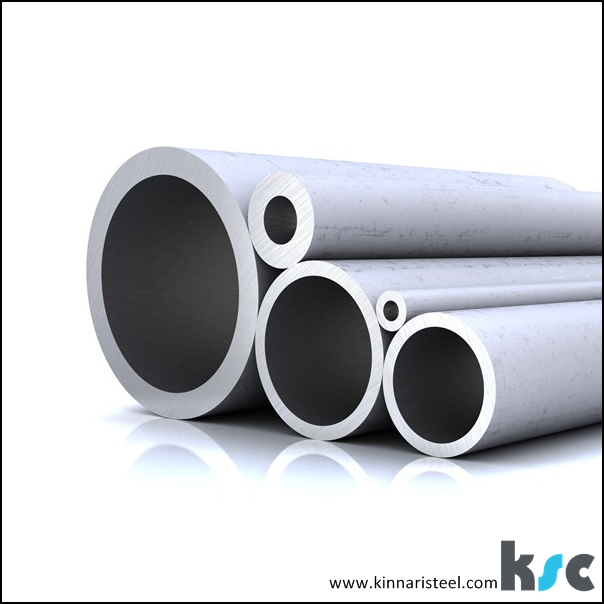 Case Study:
An "Unnamed" Plant in Kuwait (Not named for commercial reasons), faced a shutdown due to the leakage in Inconel Pipes installed subsea for research and development. The pipes faced an undue corrosion within 1 month of use and were left unattended. The problem escalated within 15 days with the entire system shut down. The subcontractors inspected the material and found to not be compliant as Inconel grade due to low nickel percentage.
They contacted us for the requirement of 2" Schedule 40 pipes – 136 meters as soon as possible. Inconel pipes are not stocked in the Middle East countries due to extremely slow consumption. We had full stock ready and dispatched the material immediately on receiving the payment and purchase order. The client has given us the business of 165,000 USD since. A recent meeting tells us, he doesn't think he will need to change the Inconel Pipe for another decade.
This is what we strive for; longevity of our goods and a happy customer.
Trending Grades of Inconel:
Contact Us
 To buy Inconel Pipes.
Types Of Inconel Pipes