Monel 400 Fasteners Manufacturers & Suppliers
Monel 400 Fasteners : Manufacturer, Stockist & Supplier : Kinnari Steel
The Monel 400 Fasteners are manufactured to sustain very high pressure and product warranty. Monel 400 Fastener have special quality finishing and duress for long life, high pressure and zero defects. Kinnari Steel is Monel 400 Fasteners Manufacturer, Monel 400 Fasteners Stockist & Monel 400 Fasteners Supplier.
Contact Us For Your Requirement of Monel 400 Fasteners
Monel 400 Fasteners
Kinnari Steel
are manufacturers & suppliers of Monel 400 Fasteners. Monel 400 Fasteners have special quality finishing and duress for long life, high pressure and zero defects.
The product differentiation is based on the premier finish of Monel 400 Fasteners with minimum burr at the edge . The ends for perfect welding and fabrication of the Wire in mega projects in oil and gas industry for the long life of the product.
Orders at Kinnari Steel
are guaranteed fast delivery of the Monel 400 Fasteners in the country. The main reason being we have an excellent warehousing and storage facilities for both finished and semi-finished goods.They are made ready as per the urgent requirements of the customers. The Monel 400 Fasteners are manufactured to sustain very high pressure and product warranty.
A Lot of emphases is placed on the packing and packaging . The Monel 400 Fasteners are packed in wooden corrugated boxes foiled in plastic wraps and bubble wraps.
Contact us for a quick quote:
All Monel 400 Fastener are offered with an NACE 3.1 Certification, Mill Test Certification and ISO 17025 Standards by a Government of India approved Laboratory. Positive Material Identification is done on all raw material procured at Kinnari Steel
.
Kinnari Steel
have exported to over 45 countries including UAE, UK, Iran, Iraq, Qatar, Bahrain, Oman, Yemen, Lebanon, Jordan, Saudi Arabia, Malaysia, Indonesia, Singapore, Australia, New Zealand, USA, Canada, Mexico, Brazil, Netherlands, Germany, Italy, Spain, Serbia, Kuwait, Peru, Nigeria, Poland, South Africa, Denmark, Turkey, Egypt, Venezuela, Kuwait, Madagascar, Angola & Sri Lanka.
The Monel 400 Fastener are used in Hardware , Petro-Chemical Industry, Oil and Gas Industry , Nuclear Industry, Pulp & Paper Industry, Research & Development , Mega Projects & Defense & Development Industries. In fact wing to the special grade of steel, Monel 400 Fasteners are used for all critical applications.
Kinnari Steel
is digitally the most popular brand in the Indian Sub-continent as manufacturers and suppliers of fasteners. We have heavy penetration and have already exported to more than 55 countries. We specialize in high nickel based alloys. We are experts in Monel 400 Fasteners. As of 2015, we have 55 tons plus of Monel 400 Fasteners in ready stock from ½" to 6" in various thicknesses. Non-standard sizes can be made on demand in quick lead time from the raw material inventory. We supply both seamless and welded pipes in Alloy 400.
BACKGROUND
It is a Nickel-Copper alloy that is precipitation hardenable, due to the additions of Aluminium and Titanium. It combines the corrosion resistance of Monel 400 but gives the added advantage of extra strength and hardness (as a result of its age hardening ability).
Nickel-Vanadium (NiV) alloy is composed of nickel and vanadium along with small amounts of iron, nitrogen and oxygen. In order to increase the surface hardness of nickel alloys they are subjected to a process of nitriding. The alloy appears as a silvery-white metal.
Metals are alloyed with vanadium in order to enhance the yield and tensile strength. Vanadium is one of the key components used for precipitation strengthening of steels. The impact transition temperature of the alloy is also increased by the addition of vanadium. An important grade of the NiV alloy is the sputtering target, which is 7% vanadium.
Nickel vanadium alloy is available in the form of granules, disc, pellets, ingots, rod, wire, foil and sputtering target. It is also available in ultra-high purity and high purity forms. The alloy in the form of dust or powder poses as a health hazard on inhalation. This datasheet will look into the chemical composition, properties and applications of nickel-vanadium alloy.
Specification
| | | | | | | | |
| --- | --- | --- | --- | --- | --- | --- | --- |
| Standard | UNS | EN | Werkstoff Nr. | GOST | BS | JIS | AFNOR |
| Monel 400 | N04400 | NiCu30Fe | 2.4360 | МНЖМц 28-2,5-1,5 | NA 13 | NW 4400 | NU-30M |
The compositional range for Monel 400 is provided in the table below.
| | |
| --- | --- |
| Element | Content |
| Ni | 63 % min |
| Cu | 30 % |
| Fe | 2 % max |
| Al | 2.3 – 3.15 % max |
| Ti | 0.35 – 0.85 % max |
Typical Properties of Monel 400
Typical properties of Monel K500 are covered in the following table.
Property
Metric
Imperial
Density
8.44 g/cm3
0.305lb/in3
Melting point
1350°C
2460°F
Co-Efficient of Expansion
13.7µm/m.°C
(20-100°C)
7.6×10-6 in/in.°F
(70-212°F)
Modulus of rigidity
66 kN/mm2
9573 ksi
Modulus of elasticity
179 kN/mm2
25962 ksi
Properties of Supplied Materials and Heat Treated Materials
Condition of Supply
Heat Treatment (After Forming)
Annealed
Age harden at 580 – 590°C (1075 – 1095°F) for 8-10 hours and air cool.
Spring Temper
Age harden at 530 – 550°C (985 – 1020°F) for 4-6 hours and furnace cool to 450°C (840°F) at a rate of 8 -15°C (45-60°F) per hour and air cool.
Spring Temper
Age harden at 530 – 540°C (985 – 1005°F) for 4-6 hours and air cool.
Spring Temper
Age harden at 530 – 540°C (985 – 1005°F) for 4-6 hours and air cool.
Condition
Approx Tensile Strength
Approx Service Temp.
Annealed
650 – 850 N/mm2 94 – 123 ksi
-100 to +260°C -150 to +500°F
Annealed + Aged
950 – 1050 N/mm2 138 – 167 ksi
-100 to +260°C -150 to +500°F
Spring Temper
1000 – 1300 N/mm2 145 – 189 ksi
-100 to +260°C -150 to +500°F
Spring Temper + Aged
1200 – 1500 N/mm2 174 – 218 ksi
-100 to +260°C -150 to +500°F
Relevant Standards
Monel K500 is covered by the following standards:
Equivalent Materials
Equivalent materials to Monel K500 are:
W.NR 2.4375
UNS N05500
AWS 041
APPLICATIONS
TYPES
1. Monel 400 butt weld pipe fittings
2. Monel 400 socket weld forged fittings
3. Monel 400 threaded fittings
Problems that customers face when they buy from other companies
Non availability
Late deliveries
Poor packaging/ Unprofessional Packing
Poor surface finish
No Mill test report
No control on quality and testing
High rejection rate
Poor after sales service
Supply of wrong grades
Material inconsistent with ASTM Standards
Very hard material for use
Dubious Practices
Lack of knowledge
Product fails under high pressure
High pricing of the goods due to supplier commission
No inspection of the goods
Supply of used material
Supply of rejected material
Minus tolerance
Weld repair of goods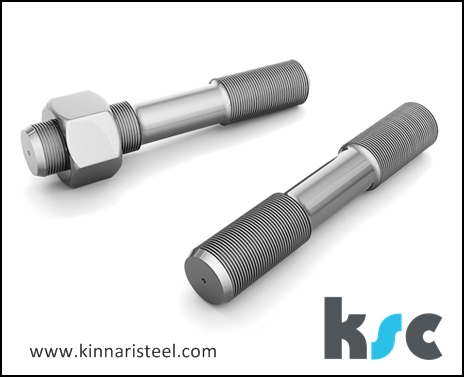 Benefits that our company offers:
World class buying experience
Very quick delivery
Mill test report/ Digital Mill test report in accordance with EN10204 NACE 3.1, NACE 3.2
3rd Party inspection
High-pressure sustainability
Impeccable surface finish
Product replacement warranty
After sales support and service
High-quality packaging/ Premium Packaging and Packing for sea and Air transport
Government and Private Laboratory Testing
Test certificate from ISO 17025 Standards Laboratory
Same day shipping of the goods
Highest stock in the country
Stringent Quality Testing and Control
ISO 9001:2008 , ISO 14001:2004, OHSAS 18001:2007 Certifications
100% In-house testing of the goods
<1% rejection rate of the goods in over a decade
Distributors in more than 13 countries
Compliance with ASTM/ASME Standards
Competitive pricing
High experience in working with Nickel-Based Alloys
Consultancy for alternate sizes and material
Heat Number Traceability
Brand Marking and Identification on all products
Customized marking as per customer requirement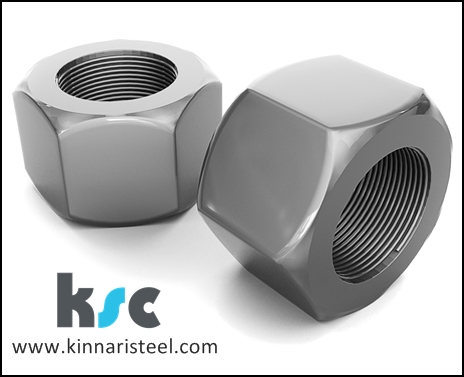 About Kinnari Steel : Kinnari Steel Corporation is a privately held manufacturer, stockist, and exporter. It deals in Stainless steel and Alloy Steel : Stainless Steel 304 , 316 , 317 , 321 , Monel 400, Inconel , Hastelloy , Duplex Steel , Super Duplex Steel , Brass, Titanium, Tantalum etc. The products are Pipe Fittings, Tube Fittings, Flanges , Valves, Fasteners , Pipes & Tubes.