Monel 400 Pipes: Manufacturers & Suppliers
Monel 400 Pipes : Manufacturer, Stockist & Supplier : Kinnari Steel
Monel 400 Pipes are a very slow consumed product for specific purposes and applications. Monel 400 Pipes is majorly used in the oil and gas Industry. Kinnari Steel is Monel 400 Pipes Manufacturer, Monel 400 Pipes Stockist & Monel 400 Pipes Supplier.

Monel 400 Pipe is a very niche product used in extremely corrosive environments. It is majorly used in marine industry and chemical processing plants. Kinnari Steel is the single biggest manufacturer and supplier of Monel 400 Pipes. It is a high cost-slow moving product. Kinnari Steel is a proven time tested trusted brand in the industry. Several companies endorse our brand and vouch for our quality. That is the reason; our brand is synonymous with supply of Monel 400 Pipes.
Want to buy Monel 400 Pipes?

What is Monel 400?
Monel 400 is the most consumed grade of the high moving Monel Series. It has high percentage of nickel as a part of its chemical composition. It is one of the most expensive grades of steel. It is a registered trademark of Special Metals Corporation.
Common Trade Names:
Alloy 400
UNS N04400
Werkstoff No. 2.4360
Chemical Composition of MONEL 400
Nickel (+ Cobalt) 63.0 min.
Carbon 0.3 max.
Manganese 2.0 max.
Iron 2.5 max.
Sulfur 0.024 max.
Silicon 0.5 max.
Copper 28.0 – 34.0
Typical Properties:
Super Resistant to corrosive applications
High nickel percentage
Highly pricey
Slow consumption
Soft to machine the goods
Specifications:
Pipe and Tube –ASTM B 165 (Seamless Pipe and Tube), ASTM B 725 (Welded Pipe), ASTM B 775 (Welded Pipe), ASTM B 829 (Seamless Pipe and Tube) Source: Special Metals Corporation
Should you buy Monel 400 pipes?
It depends. It is a highly expensive product in terms of price. You can always go for products in Inconel, Duplex and Stainless Steel. Incoloy is another alternative. Monel should be only purchased if the requirement cannot be compensated with any other alloy.
Write to our consultant for any queries.
Where can you buy Monel 400 Pipes?
Typically for bulk quantities, you must always choose to buy from trusted manufacturers. The cost is high; delivery lead time is very high. It is a non standard item and any big manufacturer will offer you 12-14 weeks delivery time. Alternatively you can buy Monel 400 Pipe from a reputed European manufacturer. It is not advisable to buy Monel 400 Pipe from Asian Countries, due to mal practices and dubious activities in regards to supply of the pipes.
Kinnari Steel are one of the major stockiest of Monel 400 Pipe. You can also contact us, if you want to buy Monel 400 Pipe in ready stock.
About Kinnari Steel:
Kinnari Steel is digitally the most popular brand in the Indian Sub continent. We have heavy penetration and have already exported to more than 55 countries. We specialize in high nickel based alloys. We are experts in Monel 400 Pipes. As of 2015, we have 55 tons plus of Monel piping in ready stock from ½" to 6" in various thicknesses. Non standard sizes can be made on demand in quick lead time from the raw material inventory. We supply both seamless and welded pipes in Alloy 400.
Customers face following bottlenecks while purchasing Monel 400 pipes.
Ultra expensive pricing
Very high delivery lead time
Edge or lower nickel composition
Poor finishing
Non protection of the ends
Poor packaging.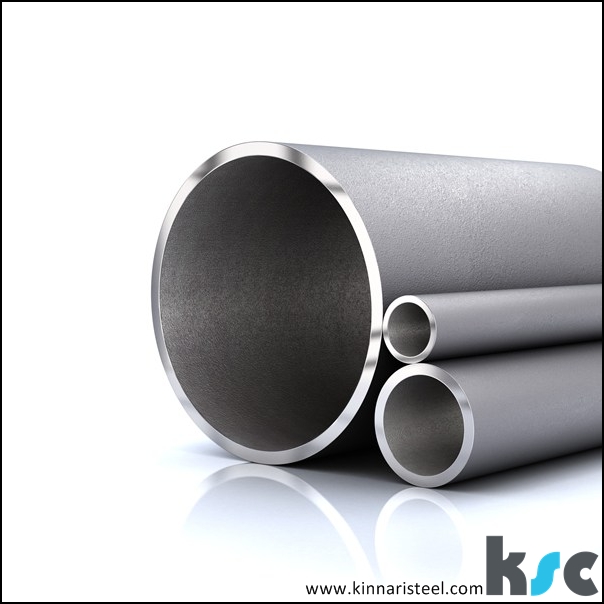 At Kinnari Steel, we strive to have an ideal buying experience for our clients. Our clients enjoy several benefits when they buy 2.4360 pipes from Kinnari Steel. The company mission is customer satisfaction. All our activities are directed towards customer satisfaction. Sometimes we leave orders worth tens of thousands of dollars, if we feel the customer buying experience will not be as per the standards set by us. This is the reason we get orders of hundreds of thousands dollars each week. The buying experience should be impeccable.
The key benefits of buying from us are:
Kinnari Steel customer buying experience
Instant delivery
Standard sizes in ready stock for immediate dispatch
Competitive price
NACE 3.1 & 3.2 Certificates
Third party inspection
Stringent in house inspection of 100% of the goods
100% Positive material identification
Premium Packing & Packaging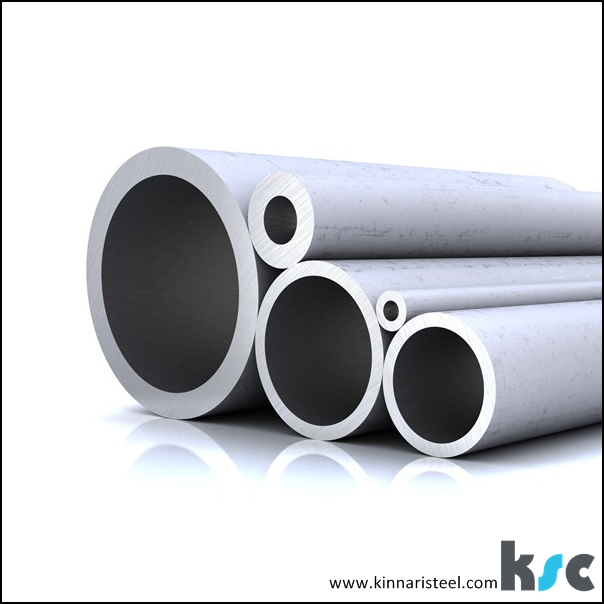 Contact Us
now to buy UNS N04400 Pipes.
Case Study:
With each premium product we try to share a case study that educates our visitors and helps us share our experiences, good and bad.
This was one of the bitter experiences of supply. We had undertaken an export order for the supply of Monel 400 Pipes to Switzerland. We had a good lead time. The procurement was of the opinion, to buy raw material from China and manufacture the pipes in India. The Production opposed as they were skeptical about the same. We got the delivery of the raw material and 40% of the material failed the test as per internationally accepted standards. We had to scrap the raw material immediately as it was not up to the mark. We purchased the material then at any price from Korean and European Suppliers at ultra high prices and executed the order. We were exactly 13 days late with our commitment.
The client understood our problems and was grateful that we were late but the product quality was not compromised. We made a 35% net loss in that order, but we gained a client who was a 100% satisfied.
Not all experiences are good experiences, but at the end of all experiences, we have a customer who will trust us for life. This is because we will always provide high quality goods, no matter if we make a profit or loss. The customer buying experience must be a memorable one.
Contact Us
to buy Monel 400 Pipes from Kinnari Steel.
Types of Monel 400 Pipes