Monel 400 Sheets Suppliers
Monel 400 Sheet of Manufacturer, Stockiest and Supplier by Kinnari Steel
Monel 400 Sheet are are generally stronger than pure nickel. They are resistant to many corrosion causing agents, and also sea water. Kinnari Steel are Monel 400 Sheet Manufacturer, Monel 400 Sheet Stockiest & Monel 400 Sheet Supplier.

Contact Us For Your Requirement of Monel 400 Sheet
Monel 400 Sheets
Kinnari Steel is the manufacturer and supplier of very good quality Monel 400 Sheet. We have supplies the sheets to more than 55 countries. We specialize in handling good quality nickel based alloys, and Monel 400 Sheet is one of them. As of 2015,we have incorporated even the non-standard sizes in our stock.
At Kinnari Steel, we provide our clients with the best buying experience. We also have the fastest delivery service in the country. We also specialize in providing our clients with the best post purchase services. The Kinnari Steel buying experience is what makes our client come back to us each time they purchase our goods.
Know more about Monel 400 sheets
Monel 400 is an alloy of Nickel and Copper. It has high strength and excellent resistance to corrosion. It displays this property in a wide range of alkaline and acidic conditions, and is especially suitable for basic conditions.
Specification
| | | | | | | | |
| --- | --- | --- | --- | --- | --- | --- | --- |
| Standard | UNS | EN | Werkstoff Nr. | GOST | BS | JIS | AFNOR |
| Monel 400 | N04400 | NiCu30Fe | 2.4360 | МНЖМц 28-2,5-1,5 | NA 13 | NW 4400 | NU-30M |
Chemical composition
| | |
| --- | --- |
| Element | Content |
| Ni | 63 % min |
| Cu | 28 – 34 % |
| Fe | 2.5 % max |
| Mn | 2 % max |
Mechanical properties
| | | |
| --- | --- | --- |
| Properties | Metric | Imperial |
| Tensile strength(annealed) | Metric | Imperial |
| Yield strength | 172-345 MPa | 25-50 ksi |
| Modulus of elasticity | 179 GPa | 26000 ksi |
| Poisson's ratio | 0.32 | 0.32 |
It is also known as super alloy monel. They can be used in conditions where high corrosion resistance and high heat resistance is required. It is also considerably ductile and has good thermal conductivity. It is difficult to machine Monel 400 Sheet as it work hardens during machining. It also can be welded by methods like gas-arc welding, metal-arc welding, gas-metal-arc welding and submerged-arc welding.
It has a large number of applications. It is used in marine fixtures and other sea water applications. It is also used to make equipment for chemical plants. It is used in the frames for eyeglasses. It also has applications in the aerospace technology. It is used in musical instruments too. Heat exchangers and pumps also use Monel 400 sheets.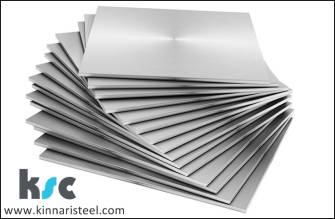 Know the ongoing problems
The customers are likely to face the problem of unavailability of raw materials. Even if they get the products, they are not up to mark.They are often lost after the delivery of products, as they have no one to attend to their after sales grievances. There are often no mill reports to guarantee the good quality of products. The material is often very hard to be put to use and yields under high pressure.The materials are inconsistent with the ASTM standards. Lack of proper knowledge often results in the supply of wrong grades, with inappropriate hardness. Even the surface finish is usually poor. The material loses its economic value by the time it reaches the customer because of highly unprofessional packaging. There is no warranty associated with the product and hence, the suppliers pull off their hands as soon as the product is dispatched. There is no control on quality and testing.The customers find themselves struggling with high commission. Thus, even after paying a high price, the customer ends up dissatisfied.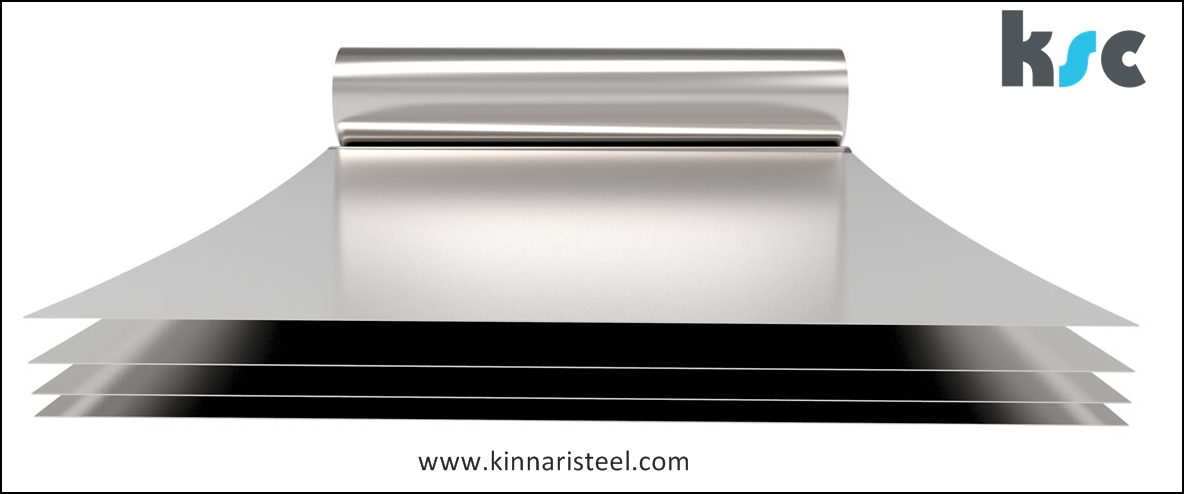 What makes consumers trust us?
Kinnari Steel lay a major emphasis on making every transaction customer friendly. We have certificates from ISO 17025 Standards Laboratory on the quality of the alloys we produce and supply.Our mill test reports are in accordance with EN10204 NACE 3.1, NACE 3.2.We have been certified by ISO 17025 Standards Laboratory on the quality of the alloys we produce and supply.The products go through an unbiased inspection in both government and private labs, adding a third party support to our claims of supplying alloys of superior quality. We make sure to extend a helping hand to the customers even after the delivery of the product. We care for the environment as well. We convert scrap alloy to reusable form. That too, has a very good quality.The dispatch and replenishment go hand in hand to ensure that the stock is maintained. Thus, we prevent customers from facing the problem of unavailability of the raw material. They are free to consult us anytime, regarding alternate sizes and grades. They can verify the history and application of the product by tracing the heat number that we specify on each product.The impeccable surface finish and appropriate hardness of goods has impressed customers not only in India, but in other countries too. We are available almost every time of the year to attend to the problems of our clients and fix them in the most effective manner. And however rare the cases may be, if required, we provide the customers with product replacement warranty. Thus we provide all round benefits to our clients to make the deal profitable. We are also known for our professional packaging when it comes to long distance transportation of the goods. Our products are made in compliance with ASTM standards. We focus on maintaining correct degree of hardness and adding appropriate amount of constituting metals. It is because of these factors that we proudly claim a rejection rate of less than a percent. Today we are associated with hundreds of industries and look forward to an increment in this number. We leave no stone unturned in proving ourselves to be the best choice of the customers.