Monel 400 Tubes Manufacturers & Suppliers
Monel 400 Tubes : Manufacturer, Stockist & Supplier : Kinnari Steel
Monel 400 Tubes are extremely tough and show good characteristics in difficult environments. Kinnari Steel is Monel 400 Tubes Manufacturer, Monel 400 Tubes Stockist & Monel 400 Tubes Supplier.

Contact Us For Your Requirement of Monel 400 Tube
Kinnari Steel is manufacturers, stockist  & suppliers of Monel 400 Tubes. Monel 400 Tubes have special quality finishing and duress for long life, high pressure and zero defects.
Kinnari Steel is the best-known brand in Indian Subcontinent for the manufacture and supply of premium quality Monel 400 Tubes. We provide a unique range of Monel 400 Tubes in all shapes, sizes and specifications. Our products have high strength, great durability and are suitable for use in difficult environments. We have exported our products to more than 55 countries and our clients are growing exponentially.
Kinnari Steel has gained the trust of customer's and are constantly offering a wide variety of excellent services. We are highly known for our outstanding Consultancy services that we provide to all our customers. Our specialised team carries out the same day shipping of the products on the day the order is placed. We are highly known for the valuable services we provide and are much appreciated by all our clients.
WHAT IS MONEL 400?
Monel 400 is a highly popular nickel-copper based alloy with about 67% nickel and 23% copper. Its superior strength and corrosion resistance properties make it very well known in multiple industries. It is greatly resistant to steam as well as seawater and thus its toughness and anti-corrosive properties make it perfect for heavy duty applications in oil refineries. Monel 400 performs exceptionally well in high-temperature regions and is often used for the high tolerance tubing. It shows good ductility and thermal conductivity and works in a range of alkaline and acidic environments. It is particularly resistant to hydrochloric and hydrofluoric acids when they are de-aerated.
Monel 400 displays great mechanical properties at subzero temperatures and is suitable for use in temperatures up to 1000° F. A range of products can be made from Monel 400 such as Sheets, Plates, Bars, Wires, Pipes, Tubes and Fittings among others. It is majorly used in Marine engineering, Chemical processing, Hydrocarbon processing equipment, Crude petroleum stills and for making Valves, pumps, shafts, fittings, and fasteners. It is also utilised in manufacturing various heaters including De-aerating heaters, Boiler feed water heaters, and Industrial heat exchangers.
Contact us for a quick quote:
INTRODUCTION ABOUT MONEL 400 TUBES
Monel 400 Tubes are good quality tubes that are resistant to sea water corrosion, acids, and other corrosive media. These tubes have great mechanical properties at subzero temperatures and can be used in temperatures up to 1000° F. These tubes have excellent weld ability and have great strength.
<strongMonel 400 Tubes are best suited for applications that require a high melting point and toughness under the harshest conditions. The corrosion resistant properties of Monel 400 Tubes enable them to excel in marine applications, piping systems, pump shafts, seawater valves, etc. They are also found commonly in chemical plant equipments, crude oil distillation towers, boiler feeders and heat exchangers.
Specification
| | | | | | | | |
| --- | --- | --- | --- | --- | --- | --- | --- |
| Standard | UNS | EN | Werkstoff Nr. | GOST | BS | JIS | AFNOR |
| Monel 400 | N04400 | NiCu30Fe | 2.4360 | МНЖМц 28-2,5-1,5 | NA 13 | NW 4400 | NU-30M |
PROPERTIES OF MONEL 400 TUBES-
CHEMICAL PROPERTIES
Chemical Composition, %
| | | | | | | |
| --- | --- | --- | --- | --- | --- | --- |
| C | Mn | S | Si | Ni | Cu | Fe |
| .30 max | 2.00 max | .024 max | .50 max | 63.0 min | 28.0-34.0 | 2.50 max |
MECHANICAL PROPERTIES
| | | |
| --- | --- | --- |
| Properties | Metric | Imperial |
| Tensile strength(annealed) | 517-620 MPa | 75-90 ksi |
| Yield strength | 172-345 MPa | 25-50 ksi |
| Modulus of elasticity | 179 GPa | 26000 ksi |
| Poisson's ratio | 0.32 | 0.32 |
PHYSICAL PROPERTIES
| | | |
| --- | --- | --- |
| Properties | Metric | Imperial |
| Density | 8.8 gm/cm3 | 0.318 lb/in3 |
APPLICATIONS OF MONEL 400 TUBES
Typical applications include:
Marine engineering
Chemical processing
Hydrocarbon processing equipment
Gasoline and freshwater tanks
Crude petroleum stills
De-aerating heaters
Boiler feed water heaters
Valves, pumps, shafts, fittings, and fasteners
Industrial heat exchangers
Chlorinated solvents
Crude oil distillation towers
ABOUT KINNARI STEEL
Kinnari Steel is a leading manufacturer and supplier of Stainless Steel and Alloy Steel Products. We have been involved in manufacturing and supplying stainless steel 316 pipes since 2 decades. We hold great expertise in sourcing needs of clients for nickel based Alloys. Our aim is to provide best services in the industry and over the years we have gained much prominence due to propulsion and expertise in high nickel alloys. We thus handle each of our clients' queries with great sincerity and help them figure out their requirements.
In order to maintain the highest standards of quality we make sure that each and every unit is individually inspected and tested, thereby cropping out the scope of any sort of anomaly. Great emphasis is placed on making our products in an environment-friendly way and prevents any kind of harm to nature. We are known across our clients for fast delivery of high products and we have a very low rejection rate. We put great efforts in catering to the needs of our clients and thus we have a huge base of happy customers.
Kinnari Steel is certified by ISO 9001: 2008 for continued excellence in providing impeccable quality products to its customers.
WHAT PROBLEMS CUSTOMERS TYPICALLY FACE
Nonavailability of products
Late deliveries of goods
Poor/Unprofessional Packing
High rejection rate
Poor after sales service
Supply of wrong grades
Material inconsistent with ASTM Standards
Very hard material for use
Dubious Practices
Product fails under high pressure
High pricing of the goods due to supplier commission
Minus tolerance
Weld repair of goods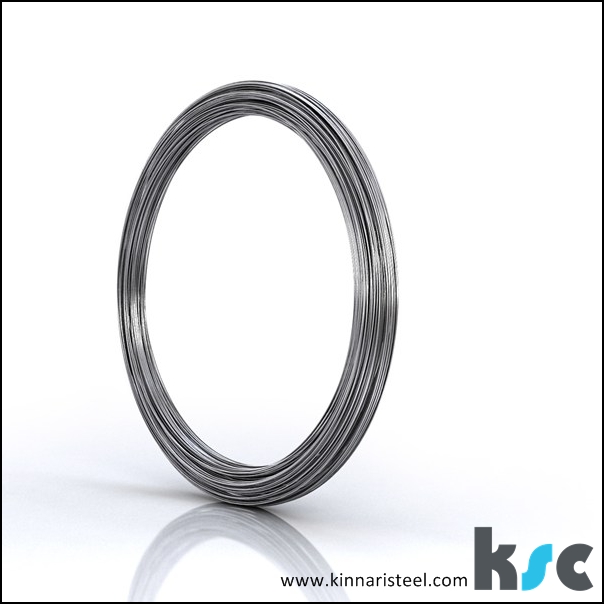 HOW WE SOLVE THESE PROBLEMS AND VALUE ADDITIONS WE PROVIDE
We promise a World class buying experience to all the customers
We offer the fastest delivery of goods
We provide Mill test report in accordance with EN10204 NACE 3.1, NACE 3.2
3rd Party inspection is carried out
Our products have High-pressure sustainability
We provide Product replacement warranty
Our After sales support and services are much talked about
We provide High-quality packaging and Packing for sea and Air transport
We have the Highest stock in the country
Our products have ISO 9001:2008 , ISO 14001:2004, OHSAS 18001:2007 Certifications
We have <1% rejection rate of the goods in over a decade
We are Distributors in more than 13 countries
Our products are in Compliance with ASTM/ASME Standards
Competitive pricing is offered
We have High experience in working with Nickel-Based Alloys
Consultancy for alternate sizes and material is offered
We provide Heat Number Traceability for all products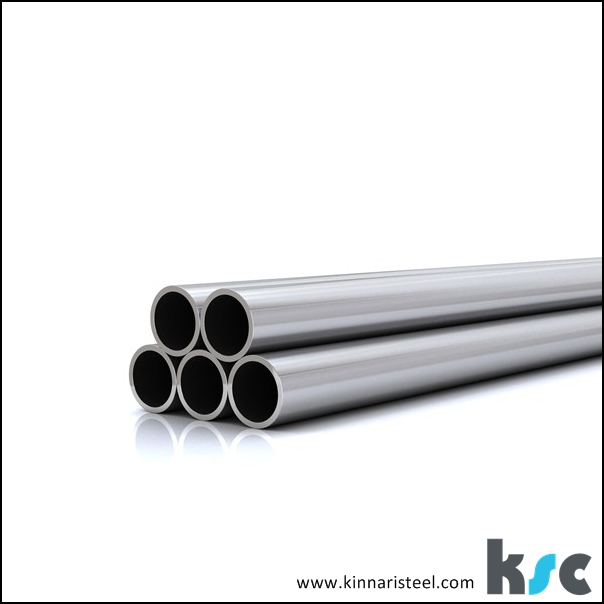 LOOKING TO BUY Monel 400 Tubes? Contact Us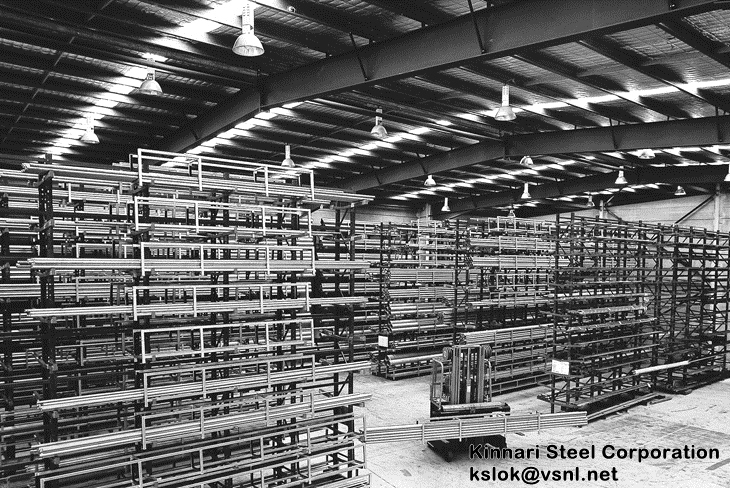 Types of Monel 400 Tubes