Monel Fasteners : Manufacturers & Suppliers
Monel Fasteners : Manufacturer, Stockist & Supplier : Kinnari Steel
The Monel Fasteners are manufactured to sustain very high pressure and product warranty. Monel Fasteners have special quality finishing and duress for long life, high pressure and zero defects. Kinnari Steel is Monel Fasteners Manufacturer, Monel Fasteners Stockist & Monel Fasteners Supplier
Contact Us For Your Requirement of Monel Fasteners
Monel Fasteners
Kinnari Steel Corporation are exporters, stockiest & suppliers of Monel Fasteners. Monel Fasteners have special quality finishing and duress for long life, high pressure and zero defects.
The product differentiation is based on the premier finish of Monel Fasteners with minimum burr at the edge . The  ends for perfect welding and fabrication of the Wire in mega projects in oil and gas industry for long life of the product.
Orders at Kinnari Steel are guaranteed fast delivery of the Monel Fasteners in the country. The main reason being we have an excellent warehousing and storage facilities for both finished and semi finished goods.They are made ready as per the urgent requirements of the customers. The Monel Fasteners are manufactured to sustain very high pressure and product warranty.
A lot of emphases is placed on the packing and packaging . The Monel Fasteners are packed in wooden corrugated boxes foiled in plastic wraps and bubble wraps. 
Contact us for a quick quote:
All Monel Fasteners are offered with an NACE 3.1 Certification, Mill Test Certification and ISO 17025 Standards by a Government of India approved Laboratory. Positive Material Identification is done on all raw material procured at Kinnari Steel.
Kinnari Steel have exported to over 45 countries including UAE, UK, Iran, Iraq, Qatar, Bahrain, Oman, Yemen, Lebanon, Jordan, Saudi Arabia, Malaysia, Indonesia, Singapore, Australia, New Zealand, USA, Canada, Mexico, Brazil, Netherlands, Germany, Italy, Spain, Serbia, Kuwait, Peru, Nigeria, Poland, South Africa, Denmark, Turkey, Egypt, Venezuela, Kuwait, Madagascar, Angola & Sri Lanka.
The Monel Fasteners are used in Hardware , Petro-Chemical Industry, Oil and Gas Industry , Nuclear Industry, Pulp & Paper Industry, Research & Development , Mega Projects & Defense & Development Industries. In fact wing to the special grade of steel, Monel Fasteners are used for all critical applications.
Kinnari Steel is a very popular Indian manufacturer and supplier of high nickel based alloys. Specialty pipes like Monel are what make us stand out from the crowd. We are the only company in the country with 65+ tons of Monel Pipes in 2015. We have pipes in ready stock from ½" to 6" in various thicknesses.
At Kinnari Steel, we try each year to try and include various sizes in stock. This way we can service even the nonstandard sizes for immediate dispatch. One of the main reasons our brand resonates around the world is the kind of delivery we provide to our customers. It is simply unmatched. We have so many sizes in stock if it is not with us; it is unlikely you will find it in stock anywhere. The KSC buying experience is what makes our client come back to us each time they purchase our goods.
INTRODUCTION
MONEL nickel alloy is a solid solution alloy that can be hardened by the process of cold working.
MONEL is a trademark of Special Metals Corporation under which a series of nickel-copper alloys are grouped. Commercially there are many types of MONEL available, such as alloy 400, alloy 401, alloy R-405, Alloy K-500 and Monel 404.
The Monel 400 alloy is also known as super alloy monel. This alloy is available in some standard shapes such as hexagon, round, tube, pipe, plate, strip, sheet and wire.
The proportions of copper and nickel used to make monel are the same as that found in the nickel ore found in Ontario mines. This alloy exhibits good corrosion resistance. This datasheet will look into the chemical composition, properties and applications of MONEL 400 alloy.
Chemical Composition
The chemical composition of MONEL 400 alloy is given in the following table.
| | |
| --- | --- |
| Element | Content (%) |
| Nickel, Ni | Remainder |
| Copper, Cu | 28-34 |
| Iron, Fe | 2.5 max |
| Manganese, Mn | 2 max |
| Silicon, Si | 0.5 max |
| Carbon, C | 0.3 max |
| Sulphur, S | 0.024 |
Physical Properties
The following table discusses the physical properties of MONEL 400 alloy.
| | | |
| --- | --- | --- |
| Properties | Metric | Imperial |
| Density | 8.8 gm/cm3 | 0.318 lb/in3 |
Mechanical Properties
The mechanical properties of MONEL 400 alloy are tabulated below.
| | | |
| --- | --- | --- |
| Properties | Metric | Imperial |
| Tensile strength(annealed) | 517-620 MPa | 75-90 ksi |
| Yield strength | 172-345 MPa | 25-50 ksi |
| Modulus of elasticity | 179 GPa | 26000 ksi |
| Poisson's ratio | 0.32 | 0.32 |
Other Designations
Some of the other designations that are used to denote MONEL 400 alloy are as below:
AMS 4574
AMS 4675
AMS 4731
ASTM B163
ASTM B165
ASTM F96
UNS N04400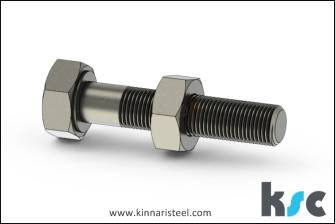 Fabrication
Machinability
The machinability of MONEL 400 is difficult as it work-hardens during machining. The conventional machining techniques used on iron alloys may be used for this alloy.
Welding
Welding methods including gas-arc welding, metal-arc welding, gas-metal-arc welding and submerged-arc welding are recommended on this alloy.
Forging
Forging of this alloy is to be done by controlled procedures.
Hot working
Hot working on this alloy needs to be done by choosing proper temperatures. Typical temperatures for hot working range between 648-1176°C (1200-2150°F).
Cold working
Cold working may be done using soft die materials for better finishing.
Annealing
MONEL 400 alloy may be annealed at 926°C (1700°F).
Monel 400 – Nickel-Copper Alloy
Monel 400 is a Nickel-Copper alloy with high strength and excellent corrosion resistance in a range of acidic and alkaline environments and especially suitable for reducing conditions. It also has good ductility and thermal conductivity.
APPLICATIONS
Marine Engineering
Chemical Processing
Hydro-carbon Processing
Heat Exchangers
Valves
Pumps
ABOUT US
Monel Fasteners of high quality and precision finishing are manufactured by Kinnari Steel are sold under our brand KSLOK Ferrule Fitting. We manufacture both single ferrule and double ferrule Monel Fasteners. Popular brands include Swagelok and Parker. KSLOK Monel Fastener are fully interchangeable with Swagelok & Alok fittings.
Monel Fasteners have a huge variety of application in the instrumentation and calibration industry. Bulk of the requirement and consumption is in the oil and gas, Hydraulics, Pneumatics & Research and Development sectors.
KSLOK Monel Fasteners are internationally accepted by companies around the world. We have direct distribution in Dubai, UK , Netherlands, Italy , Australia & USA.We have exported to over 45 countries including UAE, UK, Iran, Iraq, Qatar, Bahrain, Oman, Yemen, Lebanon, Jordan, Saudi Arabia, Malaysia, Indonesia, Singapore, Australia, New Zealand, USA, Canada, Mexico, Brazil, Netherlands, Germany, Italy, Spain, Serbia, Kuwait, Peru, Nigeria, Poland, South Africa, Denmark, Turkey, Egypt, Venezuela, Kuwait, Madagascar, Angola & Srilanka.
KSLOK Monel Fasteners are manufactured in Stainless steel and Alloy steel grades. Most popular stainless steel grades include ss304 & ss316. Alloy steel grades include, Monel, Inconel, Hastelloy , Duplex Steel , Super Duplex Steel, 254 SMO etc. Tube fittings are also manufactured in Brass.
KSLOK Monel Fasteners are manufactured to sustain high pressures of . Fittings come with a product replacement warranty of 1 year and have inclusive Mill test certificate by KSC.
Product range:
The product range for instrumentation includes tube fitting, valves, pipe fittings, manifolds , condensate pots.With a state-of-the-art inhouse automated machinery, we believe in the concept of Fit-&-Forget. The Fittings have strong endurance and durability , with precision in Threading ( NPT, BSPT , BSPP) . Each and every individual unit is tested for gauge and pressure before it leaves the premises. Thus, we have not faced a single rejection in exports of our tube fitting in the last decade.
Production Capacity: 25000 units per month.
Problems that customers face when they buy from other companies
Non availability
Late deliveries
Poor packaging/ Unprofessional Packing
Poor surface finish
No Mill test report
No control on quality and testing
High rejection rate
Poor after sales service
Supply of wrong grades
Material inconsistent with ASTM Standards
Very hard material for use
Dubious Practices
Lack of knowledge
Product fails under high pressure
High pricing of the goods due to supplier commission.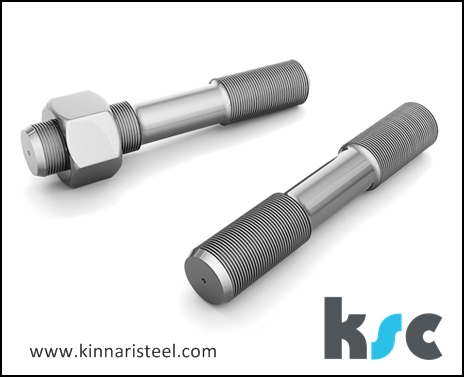 Benefits that our company offers:
World class buying experience
Very quick delivery
Mill test report/ Digital Mill test report in accordance with EN10204 NACE 3.1, NACE 3.2
3rd Party inspection
High-pressure sustainability
Impeccable surface finish
Product replacement warranty
After sales support and service
High-quality packaging/ Premium Packaging and Packing for sea and Air transport
Government and Private Laboratory Testing
Test certificate from ISO 17025 Standards Laboratory
Same day shipping of the goods
Highest stock in the country
Stringent Quality Testing and Control
ISO 9001:2008 , ISO 14001:2004, OHSAS 18001:2007 Certifications
100% In-house testing of the goods
<1% rejection rate of the goods in over a decade
Distributors in more than 13 countries
Compliance with ASTM/ASME Standards
Competitive pricing.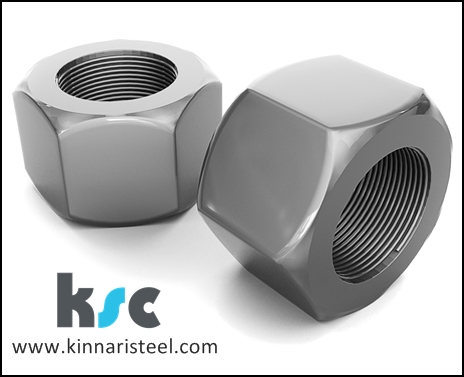 About Kinnari Steel : Kinnari Steel is a privately held manufacturer, stockist and exporter. It deals in Stainless steel and Alloy Steel : Stainless Steel 304 , 316 , 317 , 321 , Monel, Inconel , Hastelloy , Duplex Steel , Super Duplex Steel , Brass, Titanium, Tantalum etc. The products are Pipe Fittings, Tube Fittings, Flanges , Valves, Fasteners , Pipes & Tubes.