Monel K500 Sheet of Manufacturer, Stockiest and Supplier by Kinnari Steel
Monel K500 Sheet are are generally stronger than pure nickel. They are resistant to many corrosion causing agents, and also sea water. Kinnari Steel are Monel K500 Sheet Manufacturer, Monel K500 Sheet Stockiest & Monel K500 Sheet Supplier.

Contact Us For Your Requirement of Monel K500 Sheet
Monel K500 Sheet
Kinnari Steel is one of the leading producers and suppliers of Monel K500 Sheet. We have over two decades of experience in working with Nickel based alloys.we have the highest stock of nickel alloys in the country. We try to incorporate more and more sizes and grades (including the non-standard ones) in our stock each year. We supply Monel K500 Sheet to industries all over the world. We prioritize demands in accordance with urgency and pay heed to customer satisfaction. We are known for maintaining the stock of goods, as once material is set out to be dispatched, it is immediately replaced by another batch.
Kinnari Steel have always lived up to the promise of supplying high quality goods to our clients. This is one of the primary reasons why we have a large market for this alloy too.
Know more about the alloy
Monel K500 is a nickel-copper alloy, which has great corrosion resistance. It also has high strength and hardness, which are often amplified by adding aluminum and titanium. Some of its properties are given below.
Specification
| | | | | |
| --- | --- | --- | --- | --- |
| Standard | UNS | Werkstoff Nr. | BS | AWS |
| Monel K500 | N05500 | 2.4375 | 3075 | 041 |
Chemical composition
| Element | Content |
| --- | --- |
| Ni | 63 % min |
| Cu | 30 % |
| Fe | 2 % max |
| Al | 2.3 – 3.15 % max |
| Ti | 0.35 – 0.85 % max |
Mechanical properties
| Product form | condition | Tensile (ksi) | 0.2%yield | Elongation % | Hardness |
| --- | --- | --- | --- | --- | --- |
| Sheet | annealed | 90-105 | 40-65 | 45-25 | 85 HRB max |
It is a non-magnetic alloy to -200 degree Fahrenheit. It is also extremely resistant to corrosion by many non-mineral acids, alkalis and salts. It is also resistant to corrosion by sea water. It also resists corrosion in sour gas environments. It resists corrosion in marine and chemical environments created by various methods. It also resists corrosion by pure water. It has appreciable mechanical properties over a wide range of temperatures. It can be best welded by gas tungsten arc welding process.
It has a large number of applications, namely in pump shafts, fasteners and marine propeller shafts. It is also used by oil refineries to make oil well tools. Safety lifts and valves also make use of Monel K500. It also serves in sour gas applications. It is also used in making doctor blades and scrapers.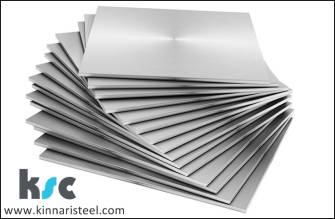 Know the ongoing scenario
In the midst of the growing competition, the customers fall into the trap of middlemen and end up paying huge sums of money as commission. They are often lost after the delivery of products, as they have no one to attend to their after sales grievances. The materials are inconsistent with the ASTM standards. There are often no mill reports to guarantee the good quality of products. Lack of supervision and absence of any control over quality testing is a serious issue. The material is often very hard to be put to use and yields under high pressure. In the cases where long distance transportation is needed, the materials tend to lose their economic value because of unprofessional packaging, which in turn leads to the degradation of quality. Also, due to lack of knowledge, sometimes producers end up supplying wrong grades of the alloy, resulting in major losses. There is no warranty associated with the product and hence, the suppliers pull off their hands as soon as the product is dispatched. Thus, even after paying a high price, the customer ends up dissatisfied.
What makes us different?
Kinnari Steel are one of those firms, which lay a major emphasis on making every transaction customer friendly. We ensure that our clients get a world class buying experience. There is no middle man culture involved, thus the pricing is judicious. Our mill reports are in accordance with EN10204 NACE 3.1, NACE 3.2. Our products go through appropriate testing, both in Government and private laboratories. Thus, even third party inspection speaks in favor of the quality of our goods and services. Once associated with our clients, we are always eager to extend our services whenever they need. This implies that we pay attention to the needs of our customerseven after they have received the goods, through our after sales services. We have a special team which has been assigned the work ofproviding premium packaging to ensure that the products reach our clients in their best form. If, by any chance (however small it may be), the products fail to satisfy the customers, we immediately execute our product replacement scheme to ensure that they receive better. We also enjoy ISO 9001:2008, ISO 14001:2004, OHSAS 18001:2007 Certifications.
All these factors have helped us gain the trust of consumers and we are continuously growing as leading producers and suppliers in the market. Today, we have distributors in more than 13 countries. We have the highest stock of steel and nickel based alloys in the country. The dispatch and replenishment go hand in hand to ensure that the stock is maintained. Thus, we prevent customers from facing the problem of unavailability of the raw material. We also never fail to provide the heat number on every product so that the consumer can trace the information about its history and applications. We maintain correct level of hardness. We are extremely accessible in terms of consultation about various sizes and grades of the alloys. We care for the environment as well. Scrap material is properly treated and converted into alloys of excellent quality. It is then incorporated in our stock. Once chosen by the customer, we leave no stone unturned to live up to our promise of making each penny paid by him count.