Monel Pipes : Manufacturer & Supplier
Monel Pipes : Manufacturer, Stockist & Supplier : Kinnari Steel
Monel Pipes are a very slow consumed product for specific purposes and applications. Monel Pipe is majorly used in the oil and gas Industry. Kinnari Steel is a specialized manufacturer and supplier of Monel Pipes. Monel Pipe is typically an upscale product. The cost is up to 3 times that of similar carbon steel pipe. Thus, the consumption is very timely and specific. We are one of the major suppliers of Monel Pipes with 65+ tons in ready stock. We provide the ready stock of affluent quality pipes at pretty prices. This is the reason; any consumer will always ask Kinnari Steel for his requirement of Monel Pipes. Kinnari Steel are Monel Pipes Manufacturer, Monel Pipes Stockist & Monel Pipes Supplier.

Are you looking to buy Monel Pipes? Contact Us 
What is Monel?
Monel is a high nickel based alloy, composed of 67% nickel. Due to high nickel composition, it is an expensive product. It is a registered trademark of Special Metal Corporation.
Common Trade names:
Alloy 400, Alloy K500
UNS N04400, UNS N05500
Werkstoff Nr. 2.4360, 2.4851
Typical Properties
Great Resistance to Corrosive Environments
Hardened by Cold working
Soft machining compared to other nickel alloys
Very high nickel composition
Highly expensive alloy
Specifications:
Pipe and Tube –ASTM B 165 (Seamless Pipe and Tube), ASTM B 725 (Welded Pipe), ASTM B 775 (Welded Pipe), ASTM B 829 (Seamless Pipe and Tube) Source: Special Metals Corporation
Should you buy Monel Pipes?
Well, it is a very specific requirement. Monel is highly used in Marine and Chemical Processing plants. Other applications include pumps, valves, heat exchangers, boilers , fresh water tanks, electrical components etc.
Write to our consultant to know more if Monel Pipes is what you should buy.
About Kinnari Steel
Kinnari Steel is a very popular Indian manufacturer and supplier of high nickel based alloys. Specialty pipes like Monel are what make us stand out from the crowd. We are the only company in the country with 65+ tons of Monel Pipe in 2015. We have pipes in ready stock from ½" to 6" in various thicknesses.
At Kinnari Steel, we try each year to try and include various sizes in stock. This way we can service even the nonstandard sizes for immediate dispatch. One of the main reasons our brand resonates around the world is the kind of delivery we provide to our customers. It is simply unmatched. We have so many sizes in stock if it is not with us; it is unlikely you will find it in stock anywhere. The Kinnari Steel buying experience is what makes our client come back to us each time they purchase our goods.
Clients face the following Problems while buying Monel Pipes:
Non availability
Size not as per requirement
Amorphous shaped pipe
Black finish
Poor delivery schedules
Unprofessional Packing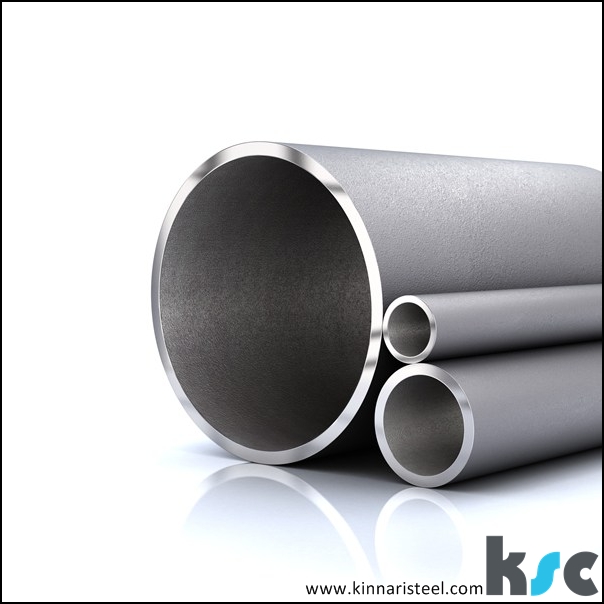 At Kinnari Steel, we have elevated the standards of customer service. We believe the buying experience must be right for the customer, and we worry about the money after wards. It is preached and practiced by every employee at Kinnari Steel. It is a part of our core company culture. This is the reason; we are the market leaders in the supply of Monel Pipes.
We provide the following Additional services to the clients, besides the solving the incumbent problems the clients face.
Fastest Delivery of the goods
65+ Tons of Pipes in ready stock
Excellent surface finish
Product replacement guarantee
MTC in accordance with EN10204
Stringent quality and testing of goods with NACE 3.1 & 3.2 Requirements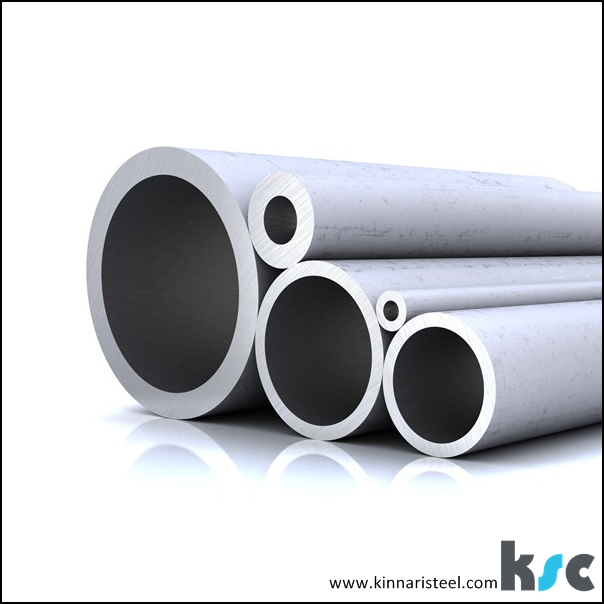 Case Study:
In 2011, a fabricator in India had secured a tank vessel project for exports in Bahrain – the Middle East. He had requirement of Monel Pipes. His import department imported it from a reputed company in China. However, the Chinese failed in delivery as usual.
We are the only company that had in stock the full quantity in India. The entire lot was eventually purchased from us. Recently we asked him about the developments , and he spoke to none, but the high quality if the pipes supply.
3 years after, our customer remembers for the quality we supply. 30 years hence, he will remember us for the same reason. QUALITY! There is no substitute.
We hope you can turn into our client, and in future, we can share your experience with our visitors.
Send us your requirement of Monel Pipes. Contact Us
Trending Grades of Monel:
Types of Monel Pipes