SS 904L Fasteners Manufacturers & Suppliers
SS 904L Fasteners : Manufacturer & Supplier :
Contact Us For Your Requirement of SS 904L Fasteners
SS 904L Fasteners
Kinnari Steel Corporation are manufacturers,stockiest & suppliers of Nickel Alloy SS 904L Fasteners.SS 904L Fasteners have special quality finishing and duress for long life, high pressure and zero defects.
The product differentiation is based on the premier finish of SS 904L Fasteners with minimum burr at the edge . The ends for perfect welding and fabrication of the Wire in mega projects in oil and gas industry for long life of the product.
Orders at KSC are guaranteed fast delivery of the SS 904L Fasteners in the country. The main reason being we have an excellent warehousing and storage facilities for both finished and semi finished goods.They are made ready as per the urgent requirements of the customers. The SS 904L Fasteners are manufactured to sustain very high pressure and product warranty.
Lot of emphasis is placed on the packing and packaging . The SS 904L Fasteners are packed in wooden corrugated boxes foiled in plastic wraps and bubble wraps.
Contact us for a quick quote:

All Nickel Alloy SS 904L Fasteners are offered with a NACE 3.1 Certification, Mill Test Certification and ISO 17025 Standards by a Government of India approved Laboratory. Positive Material Identification is done on all raw material procured at Kinnari Steel Corporation.
We have exported to over 45 countries including UAE, UK, Iran, Iraq, Qatar, Bahrain, Oman, Yemen, Lebanon, Jordan, Saudi Arabia, Malaysia, Indonesia, Singapore, Australia, New Zealand, USA, Canada, Mexico, Brazi, Netherlands, Germany, Italy, Spain, Serbia, Kuwait, Peru, Nigeria, Poland, South Africa, Denmark, Turkey, Egypt, Venezuela, Kuwait, Madagascar, Angloa & Srilanka.
The SS 904L Fasteners are used in Hardware , Petro-Chemical Industry, Oil and Gas Industry , Nuclear Industry, Pulp & Paper Indusry, Research & Development , Mega Projects & Defense & Development Industries. In fact wing to the special grade of steel Nickel Alloy SS 904L Fasteners are used for all critical applications.
Kinnari Steel is one of the most brands in the world that is known to fulfil niche requirements of clients. We are experts in high nickel based alloys of stainless steel and are serving the industry since 2 decades. We have executed countless projects and supplied to several oilfields as per custom requirements.
Our aim is to value addition to the customer. Our industry is filled with low quality high volume suppliers who are below the mark with what the industry needs. This results in the low life of the goods and thus project. The yield is low due to supply. We aim to change that. We must be the single source of purchase for SS SS 904L Fasteners. We are extremely proficient with this grade of piping. We pay attention to the details. All our energies are directed to providing an excellent customer purchase cycle. A small bottle neck can hurt our 100% customer satisfaction record. We have 0% rejection rate in 15 years and it does not look to change any time soon. These statistics are a result of the hard work and commitment of our team towards our organizational goal of achieving customer satisfaction.
Introduction
Austenitic stainless steel characterized by good corrosion resistance in high corrosive environments ,called also "superaustenitic".
It's the last chance against corrosion problems before using nickel or cobalt alloys.
Its low "C" content, and the high "Mo" "Cr" content endow it with excellent resistance to corrosion even in the presence of chlorine ions. The Ni content of 24¸26% with the addition of copper gives them good strength against stress-corrosion conditions, also in presence of sulphur. This grade is largely used in paper mills, in desulphurization plants, and in chemical industry to synthetise phosphoric and sulphuric acid, and fertilizers.
Specification
| | | | | | | | |
| --- | --- | --- | --- | --- | --- | --- | --- |
| Standard | UNS | Werkstoff Nr. | EN | BS | KS | JIS | AFNOR |
| SS 904L | N08904 | 1.4539 | X1NiCrMoCu25-20-5 | 904S13 | STS 317J5L | SUS 890L | Z2NCUD31-20AZ |
Composition
Grade
C
Mn
Si
P
S
Cr
Mo
Ni
Cu
SS 904L
min.
–
–
–
–
–
19.0
4.0
23.0
1.0
max.
0.020
2.00
1.00
0.045
0.035
23.0
5.0
28.0
2.0
Mechanical Properties
Grade
Tensile Strength (MPa) min
Yield Strength 0.2% Proof (MPa) min
Allungamento
(% in 50mm) min
Durezza
Rockwell B (HR B)
Brinell (HB)
SS 904L
490
220
35
70-90 typical
–
Physical Properties
Grade
Density
(kg/m3)
Elastic Modulus
(GPa)
Mean Co-eff of Thermal Expansion (µm/m/°C)
Thermal Conductivity
(W/m.K)
Specific Heat 0-100°C
(J/kg.K)
Elec Resistivity
(nΩ.m)
0-100°C
0-315°C
0-538°C
At 20°C
At 500°C
SS 904L
8000
200
15
–
–
13
–
500
850
Grade Specification Comparison
Grade
UNS No
Old British
Euronorm
Swedish SS
Japanese JIS
BS
En
No
Name
SS 904L
N08904
904S13
–
1.4539
X1NiCrMoCuN25-20-5
2562
–
Possible Alternative Grades
| | |
| --- | --- |
| Grade | Why it might be chosen instead of SS 904L |
| 316L | A lower cost alternative, but with much lower corrosion resistance. |
| 6Mo | A higher resistance to pitting and crevice corrosion resistance is needed. |
| 2205 | A very similar corrosion resistance, with the 2205 having higher mechanical strength, and at a lower cost to SS 904L. (2205 not suitable for temperatures above 300°C.) |
| Super duplex | Higher corrosion resistance is needed, together with a higher strength than SS 904L |
A very similar corrosion resistance, with the 2205 having higher mechanical strength, and at a lower cost to SS 904L. (2205 not suitable for temperatures above 300°C.)
Super duplex Higher corrosion resistance is needed, together with a higher strength than SS 904L.
Corrosion Resistance
Although originally developed for its resistance to sulphuric acid it also has a very high resistance to a wide range of environments. A PRE of 35 indicates that the material has good resistance to warm sea water and other high chloride environments. High nickel content results in a much better resistance to stress corrosion cracking than the standard austenitic grades. Copper adds resistance to sulphuric and other reducing acids, particularly in the very aggressive "mid concentration" range.
In most environments SS 904L has a corrosion performance intermediate between the standard austenitic grade 316L and the very highly alloyed 6% molybdenum and similar "super austenitic" grades.
In aggressive nitric acid SS 904L has less resistance than molybdenum-free grades such as 304L and 310L.
For maximum stress corrosion cracking resistance in critical environments the steel should be solution treated after cold work.
Heat Resistance
Good resistance to oxidation, but like other highly alloyed grades suffers from structural instability (precipitation of brittle phases such as sigma) at elevated temperatures. SS 904L should not be used above about 400°C.
Heat Treatment
Solution Treatment (Annealing) – heat to 1090-1175°C and cool rapidly. This grade cannot be hardened by thermal treatment.
Welding
SS 904L can be successfully welded by all standard methods. Care needs to be taken as this grade solidifies fully austenitic, so is susceptible to hot cracking, particularly in constrained weldments. No pre-heat should be used and in most cases post weld heat treatment is also not required. AS 1554.6 pre-qualifies Grade SS 904L rods and electrodes for welding of SS 904L.
Fabrication
SS 904L is a high purity, low sulphur grade, and as such will not machine well. Despite this the grade can be machined using standard techniques.
Bending to a small radius is readily carried out. In most cases this is performed cold. Subsequent annealing is generally not required, although it should be considered if the fabrication is to be used in an environment where severe stress corrosion cracking conditions are anticipated.
Type of Fasteners:
1. Bolts
2. Stud
3. Nuts
4. Washer
5. Allen caps
6. Screws
7. Grab
8. Clamp
9. Rivet.
In Form of:
1. Hex
2. Square
3. Round
4. Threading as per Gauge etc.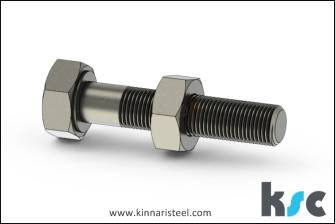 Problems that customers face when they buy from other companies:
Non availability
Late deliveries
Poor packaging/ Unprofessional Packing
Poor surface finish
No Mill test report
No control on quality and testing
High rejection rate
Poor after sales service
Supply of wrong grades
Material inconsistent with ASTM Standards
Very hard material for use
Dubious Practices
Lack of knowledge
Product fails under high pressure
High pricing of the goods due to supplier commission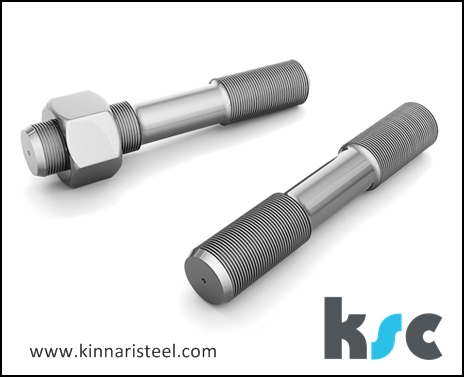 Benefits that our company offers:
World class buying experience
Very quick delivery
Mill test report/ Digital Mill test report in accordance with EN10204 NACE 3.1, NACE 3.2
3rd Party inspection
High pressure sustainability
Impeccable surface finish
Product replacement warranty
After sales support and service
High quality packaging/ Premium Packaging and Packing for sea and Air transport
Government and Private Laboratory Testing
Test certificate from ISO 17025 Standards Laboratory
Same day shipping of the goods
Highest stock in the country
Stringent Quality Testing and Control
ISO 9001:2008 , ISO 14001:2004, OHSAS 18001:2007 Certifications
100% In house testing of the goods
<1% rejection rate of the goods in over a decade
Distributors in more than 13 countries
Compliance with ASTM/ASME Standards
Competitive pricing
High experience in working with Nickel Based Alloys
Consultancy for alternate sizes and material
Heat Number Traceability
Brand Marking and Identification on all products
Customized marking as per customer requirement.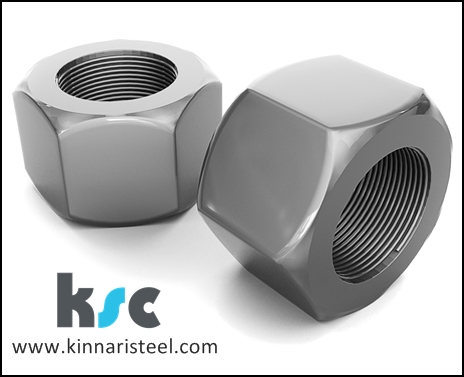 About Kinnari Steel : Kinnari Steel Corporation is a privately held manufacturer, stockiest and exporter. It deals in Stainless steel and Alloy Steel : Stainless Steel 304 , 316 , 317 , 321 , Nickel Alloy SS 904L, Inconel , Hastelloy , Duplex Steel , Super Duplex Steel , Brass, Titanium, Tantalum etc. The products are Pipe Fittings, Tube Fittings, Flanges , Valves, Fasteners , Pipes & Tubes.