SS 904L Pipes : Manufacturers & Suppliers
SS 904L PIPES : Manufacturer & Supplier

Kinnari Steel is the best known supplier and manufacturer of SS 904L Products in the world. Specialization is SS 904L pipes, which have the highest demand amongst various nickel based alloys due to excellent welding properties for fabrication, toughness and formidability. Kinnari Steel is a well known brand worldwide for the supply of SS 904L Pipes.
Are you looking to buy SS SS 904L Pipes? Contact Us
What is SS 904L?
SS 904L is a commercial grade of Stainless Steel with low carbon content. SS 904L Pipes are typically used in environments which require resistance to crevice corrosion. Stainless steel SS 904L Pipes contains expensive elements such as nickel and molybdenum. This renders high price for the 1.4593 Piping. These days companies prefer to go for cheaper options such as duplex and super duplex pipes, as an alternate to SSSS 904L Pipes.
Trade Names for Stainless Steel SS 904L
Alloy SS 904L
UNS N08904
Werkstoff Nr. 1.4539
Typical Properties:
High content of Nickel and Molybdenum
Expensive alloy of stainless steel
Resistance to corrosion
Ease for welding and fabrication
Non magnetic
Specification
| | | | | | | | |
| --- | --- | --- | --- | --- | --- | --- | --- |
| Standard | UNS | Werkstoff Nr. | EN | BS | KS | JIS | AFNOR |
| SS 904L | N08904 | 1.4539 | X1NiCrMoCu25-20-5 | 904S13 | STS 317J5L | SUS 890L | Z2NCUD31-20AZ |
Chemical composition
Grade
C
Mn
Si
P
S
Cr
Mo
Ni
Cu
SS 904L
min.
–
–
–
–
–
19
4
23
1
max.
0.02
2
1
0.045
0.035
23
5
28
2
Specifications:
ASTM A213, ASTM A269 , ASTM A321 – Source: AZOM
Should you buy SS SS 904L Pipes?
SS 904L Pipes can be used at places where typically ss316 and ss317l are not suitable. The low carbon, non magnetic nature yields excellent welding properties. Molybdenum results in great strength and high nickel provides for resistance to corrosion. However it must be used with caution, as it is an expensive grade. Sometimes you can also work with cheaper grades like Duplex stainless steel which has similar properties and is less expensive by virtue of its chemical composition.
Write to our technical consultant to know if you must go for Steel SS 904L or you can use alternative grades of stainless steel.
About Kinnari Steel
Kinnari Steel is one of the most brands in the world that is known to fulfill niche requirements of clients. We are experts in high nickel based alloys of stainless steel and are serving the industry since 2 decades. We have executed countless projects and supplied to several oilfields as per custom requirements.
Our aim is to value addition to the customer. Our industry is filled with low quality high volume suppliers who are below the mark with what the industry needs. This results in the low life of the goods and thus project. The yield is low due to supply. We aim to change that. We must be the single source of purchase for Stainless steel SS 904L Pipes. We are extremely proficient with this grade of piping. We pay attention to the details. All our energies are directed to providing an excellent customer purchase cycle. A small bottle neck can hurt our 100% customer satisfaction record. We have 0% rejection rate in 15 years and it does not look to change any time soon. These statistics are a result of the hard work and commitment of our team towards our organizational goal of achieving customer satisfaction.
Customers typically face the following problems while purchasing from other suppliers:
Low quality pipes
Poor finishing
Incorrect marking on the goods
Late delivery
Unprofessional packing
Dubious practices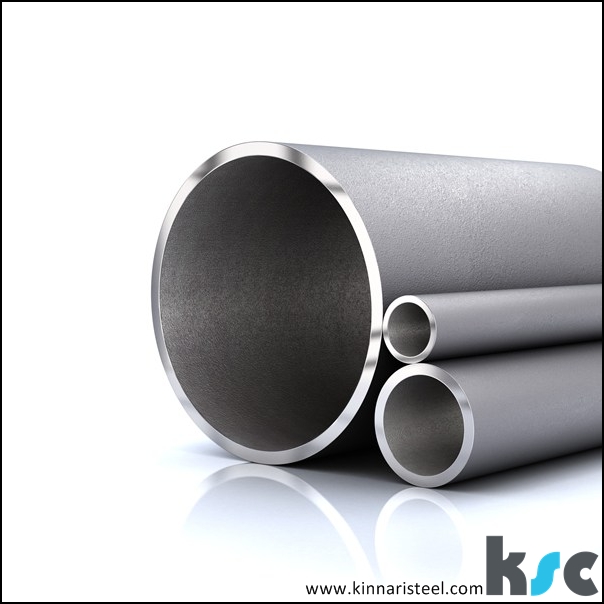 The incumbent problems are solved by the production department along with the independent KSC quality assurance team. The smallest of problems identified in goods are instantly put through a manual check or discarded.
Additionally we provide the following services for Stainless SS 904L Pipes:
3rd Party inspection NACE 3.2
Mill test report in accordance with EN10204 NACE 3,1
Export worthy packaging and protection
Stringent Quality check for 100% goods
Product replacement warranty
Instant delivery of SS SS 904L Pipes
Highest stock in the country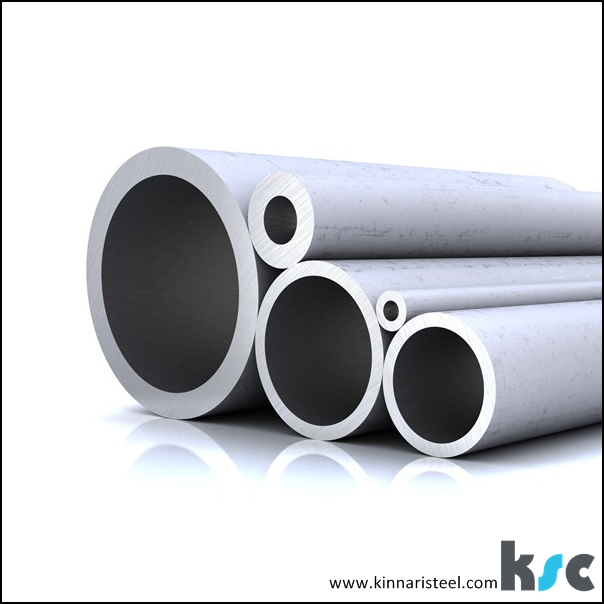 Case Study:
Our client in Lithuania had requirement of 9 tons of 2" Schedule 40 Pipes for an immediate project. He could manage 4 tons domestically. However due to price constraints, he needed to import the balance quantity.
We got the inquiry. As it is a standard item, we quoted to him within 30 minutes. The feedback was our price was much less than Korean and Indian suppliers, however we were just at par with Chinese suppliers. We instantly gave a 5% net discount for spot confirmation and payment. We got the purchase order.
Now the interesting part, the client was looking for a cheaper alternative. We gave him a competitive quote. He imported the full quantity by Air. Additionally he paid customs duty. Still we were much cheaper than the local supplier. Wonder how much he saved? A fortune probably, we will never know for sure.
This is what we strive for! Aggressive and competitive pricing with instant delivery!
Want to buy SS 904L Pipes? Contact Us
Types of Stainless Steel SS 904L Pipes