Stainless Steel Fasteners
Stainless Steel Fasteners : Manufacturer, Stockist & Supplier : Kinnari Steel
Kinnari Steel Corporation are exporters, stockist & suppliers of Stainless Steel Fasteners. They have special quality finishing and duress for long life, high pressure and zero defects.
Contact Us For Your Requirement of Stainless Steel Fasteners
Stainless Steel Fasteners
The product differentiation is based on the premier finish with the minimum burr at the edge . The v shape formation for perfect welding and fabrication of the fittings in mega projects in oil and gas industry for the long life of the product.
Orders at Kinnari Steel are guaranteed fast delivery in the country. The main reason being we have an excellent warehousing and storage facilities for both finished and semi-finished goods.They are made ready as per the urgent requirements of the customers. They are manufactured to sustain very high pressure and product warranty.
A lot of emphases is placed on the packing and packaging . The Stainless Steel Fasteners are packed in wooden corrugated boxes foiled in plastic wraps and bubble wraps.
Contact us for a quick quote:
All Stainless Steel Fasteners are offered with an NACE 3.1 Certification, Mill Test Certification and ISO 17025 Standards by a Government of India approved Laboratory. Positive Material Identification is done on all raw material procured at Kinnari Steel Corporation.
We have exported to over 45 countries including UAE, UK, Iran, Iraq, Qatar, Bahrain, Oman, Yemen, Lebanon, Jordan, Saudi Arabia, Malaysia, Indonesia, Singapore, Australia, New Zealand, USA, Canada, Mexico, Brazi, Netherlands, Germany, Italy, Spain, Serbia, Kuwait, Peru, Nigeria, Poland, South Africa, Denmark, Turkey, Egypt, Venezuela, Kuwait, Madagascar, Angola & Srilanka.
The Stainless Steel Fasteners are used in Hardware , Petro-Chemical Industry, Oil and Gas Industry , Nuclear Industry, Pulp & Paper Industry, Research & Development , Mega Projects & Defense & Development Industries. In fact wing to the special grade of steel, they are used for all critical applications.
Stainless steel is iron, chromium and carbon based alloy that may contain other elements such as Ni, Mo, Si, etc., whose main characteristic is their resistance to corrosion.This characteristic is due to the property of these steels to passivate in the presence of an oxidizing environment .Passivation consists in the formation of an invisible layer of oxide, which varies according to the chemical composition of the steel, the type of heat treatment and the type of oxidizing environment and which forms a protective barrier to the continuation of oxidation and therefore corrosion and which is reformed immediately if removed.
A fastener is a hardware device that mechanically joins or affixes two or more objects together.Fasteners can also be used to close a container such as a bag, a box, or an envelope; or they may involve keeping together the sides of an opening of flexible material, attaching a lid to a container, etc. There are also special-purpose closing devices, e.g. abread clip. Fasteners used in these manners are often temporary, in that they may be fastened and unfastened repeatedly.
The stainless steel fastener materials are identified as the B8 class of alloys and are identified in the ASTM Specification A193/193M (Standard Specification for Alloy Steel and Stainless Steel Bolting Materials for High-Temperature Service). The corresponding nut specification is ASTM Specification A194/194M. ASTM Specification F593 (Standard Specification for Stainless Steel Bolts, Hex Cap Screws, and Studs) covers the broad range of commercial ferritic, martensitic and precipitation hardened grades of stainless steel, 0.25 to 1.5-inch nominal diameter. These specifications cover the 300 series stainless steels and high manganese and high silicon austenitic grades, all of which are essentially 18-8 (18% chromium and 8% nickel) materials, with compositions very close to the nominal composition of Type 304. Because they have similar corrosion resistance properties, these 18-8 materials are often interchanged in fastener applications. If an application calls for Type 304, the designer can generally specify an 18-8 (Grade 8) fastener material.
MANUFACTURE OF STAINLESS STEEL FASTENERS
While designers seldom get involved in the manufacture of fasteners, it can be useful to know something about the processes involved. This can be especially true if the product requires a fastener of special design.
CHARACTERISTICS
The austenitic stainless steels are characterized as having excellent corrosion resistance. For example, Type 304 is the most widely used material that withstands ordinary rusting. It is virtually immune foodstuffs, sterilizing solutions, most organic chemicals and dyestuffs, and a wide variety of inorganic chemicals. In fact, the 18-8 austenitic stainless steels are used in the food and beverage, pharmaceutical and electronic chip industries, because they maintain product purity, with the minimum of contamination. A general characterization for stainless steels in handling these environments is summarized as follows: Corrosion Category Type Resistance Austenitic 316 Superior 304 Excellent Duplex 2205 Superior Precipitation Hardened 17-4 Excellent Ferritic 430 Good Martensitic 410 Fair This guideline can be helpful in narrowing down the choice of materials for any given corrosive environment. The final determination, however, should be based on tests conducted under actual working conditions. If this is not practical for a designer, he should consult with a corrosion engineer having experience with stainless steels .
CHOOSING THE RIGHT STAINLESS STEEL
Once the design engineer has determined the correct candidate fastener materials on the basis of their corrosion-resistant properties, the next concern probably will be the mechanical and physical properties of these materials. Once again, the family of stainless steels offers a wide choice. Many engineers who have attempted to design a product using Stainless Steel Fasteners have learned that meaningful data on fastener properties are sometimes difficult to find. In many situations, the designer has had to rely on technical data based on the mechanical properties of the materials from which the fasteners are made. All too often these properties vary considerably from the actual properties of the manufactured fasteners.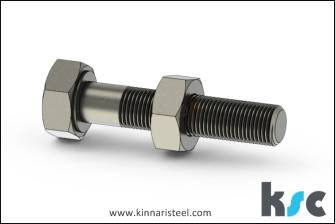 PROPERTIES
MAGNETIC PROPERTIES
Magnetism, for purposes of this discussion, is the ability of a part to be attracted by a magnet and not the part's ability to function as a magnet. It is more accurately expressed as magnetic permeability, and it can be an important design consideration. One reason is the need to have a magnetic material for automatic assembly operations. On the other hand, some highly sophisticated electronic equipment may require materials with very low or nil magnetic permeability. Stainless steels can satisfy either requirement. The austenitic group of stainless steels has essentially low magnetic permeability in the annealed condition; i.e., they will not be attracted by a magnet. Some of the austenitic materials, however, are weakly attracted by a magnet after severe cold working. The effect of cold working on magnetic properties for a few common 18-8 stainless steel .The magnetic permeability of the same group, but expressed as a function of tensile strength, is shown in Figure 8. The straight-chromium, 400 Series stainless sheets of steel are always strongly magnetic. The degree of magnetic permeability, however, is affected by chemical composition and heat treatment. For highest initial permeability, the carbon content should be kept low; Types 416 and 430 should be fully annealed for the best magnetic behavior. During annealing, a dry hydrogen atmosphere should be used to keep surfaces bright and free of contamination, such as carbon or nitrogen, which can decrease permeability. Chemical cleaning, which removes iron particles from the surface, may also improve permeability.
CHEMICAL PROPERTIES
| | Cr | Ni | Mo | Cu | Ti | C | Mn | Si | P | S | N | Fe |
| --- | --- | --- | --- | --- | --- | --- | --- | --- | --- | --- | --- | --- |
| MIN | 17.0 | 9.0 | – | – | 5x(C+N) | – | – | 0.25 | – | – | – | – |
| MAX | 19.0 | 12.0 | 0.75 | 0.75 | 0.70 | 0.08 | 2.0 | 1.0 | 0.04 | 0.03 | 0.1 | Bal |
MECHANICAL PROPERTIES
Grade
Tensile
Strength
(MPa) min
Yield Strength
0.2% Proof
(MPa) min
Elongation (%
in 50mm) min
Hardness
Rockwell B
(HR B) max
Brinell (HB)
max
321
515
205
40
95
217
321H
515
205
40
95
217
347
515
205
40
92
201
321H also has a requirement for a grain size of ASTM No 7 or coarser
PHYSICAL PROPERTIES
Grade
Density
(kg/m3)
Elastic
Modulus
(GPa)
Mean Coefficient of
Thermal Expansion (μm/m/°C)
Thermal
Conductivity
(W/m.K)
Specific
Heat 0-
1000C
(J/kg.K)
Electrical
Resistivity
(nΩ.m)
0-1000C
0-3150C
0-5380C
at 1000C
at 5000C
321
8027
193
16.6
17.2
18.6
16.1
22.2
500
720
Problems that customers face when they buy from other companies
Non availability
Late deliveries
Poor packaging/ Unprofessional Packing
Poor surface finish
No Mill test report
No control on quality and testing
High rejection rate
Poor after sales service
Supply of wrong grades
Material inconsistent with ASTM Standards
Very hard material for use
Dubious Practices
Lack of knowledge
Product fails under high pressure
High pricing of the goods due to supplier commission
No inspection of the goods
Supply of used material
Supply of rejected material
Minus tolerance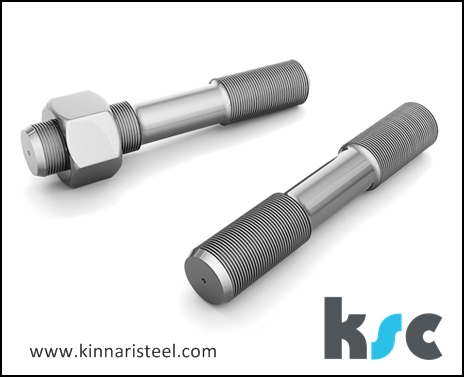 Benefits that our company offers:
World class buying experience
Very quick delivery
Mill test report/ Digital Mill
3rd Party inspection
High-pressure sustainability
Impeccable surface finish
Product replacement warranty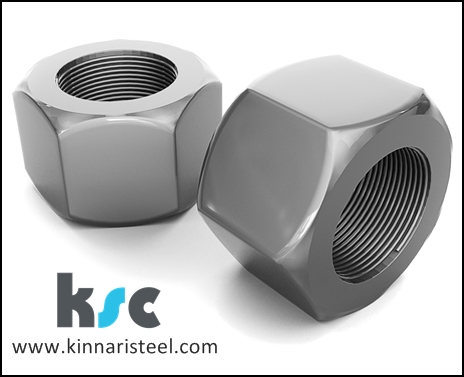 About Kinnari Steel : Kinnari Steel Corporation is a privately held manufacturer, stockist and exporter. It deals in Stainless steel and Alloy Steel : Stainless Steel 304 , 316 , 317 , 321 , Stainless Steel, Inconel , Hastelloy , Duplex Steel , Super Duplex Steel , Brass, Titanium, Tantalum etc. The products are Pipe Fittings, Tube Fittings, Flanges , Valves, Fasteners , Pipes & Tubes.