Stainless Steel 304 Fasteners UNS S30400
Stainless Steel 304 Fasteners : Manufacturer , Stockist & Supplier : Kinnari Steel
Kinnari Steel Corporation are exporters, stockiest & suppliers of Stainless Steel 304 Fasteners. They have special quality finishing and duress for long life, high pressure and zero defects.
Contact Us For Your Requirement of Stainless Steel 304 Fasteners
Stainless Steel 304 Fasteners
The product differentiation is based on the premier finish of Stainless Steel 304 Fasteners with the  minimum burr at the edge . The ends for perfect welding and fabrication of the Wire in mega projects in oil and gas industry for long life of the product.
Orders at KSC are guaranteed fast delivery of the Stainless Steel 304 Fasteners in the country. The main reason being we have an excellent warehousing and storage facilities for both finished and semi-finished goods.They are made ready as per the urgent requirements of the customers. The Stainless Steel 304 Fasteners are manufactured to sustain very high pressure and product warranty.
A lot of emphases is placed on the packing and packaging . The Stainless Steel 304 Fasteners are packed in wooden corrugated boxes foiled in plastic wraps and bubble wraps.
Contact us for a quick quote:
All Stainless Steel 304 Fasteners are offered with an NACE 3.1 Certification, Mill Test Certification and ISO 17025 Standards by a Government of India approved Laboratory. Positive Material Identification is done on all raw material procured at Kinnari Steel Corporation.
We have exported to over 45 countries including UAE, UK, Iran, Iraq, Qatar, Bahrain, Oman, Yemen, Lebanon, Jordan, Saudi Arabia, Malaysia, Indonesia, Singapore, Australia, New Zealand, USA, Canada, Mexico, Brazi, Netherlands, Germany, Italy, Spain, Serbia, Kuwait, Peru, Nigeria, Poland, South Africa, Denmark, Turkey, Egypt, Venezuela, Kuwait, Madagascar, Angloa & Srilanka.
The Stainless Steel 304 Fasteners are used in Hardware , Petro-Chemical Industry, Oil and Gas Industry , Nuclear Industry, Pulp & Paper Indusry, Research & Development , Mega Projects & Defense & Development Industries. In fact wing to the special grade of steel, Stainless Steel 304 Fasteners are used for all critical applications.
About Kinnari Steel : Kinnari Steel Corporation is a privately held manufacturer, stockiest and exporter. It deals in Stainless steel and Alloy Steel : Stainless Steel 304 , 316 , 317 , 321 , Stainless Steel 304, Inconel , Hastelloy , Duplex Steel , Super Duplex Steel , Brass, Titanium, Tantalum etc. The products are Pipe Fittings, Tube Fittings, Flanges , Valves, Fasteners , Pipes & Tubes.
Stainless steel is a family of iron-based alloys containing about 10.5% chromium or more, plus other alloying elements such as nickel, manganese, molybdenum, sulfur, selenium, titanium, etc. The chromium ischiefly responsible for corrosion and heat resistance; the other alloying elements are present in stainless steel to enhance corrosion resistance and to impart certain characteristics with respect to strength and fabricability. A total of 60 commercial stainless steel types were originally recognized by the American Iron and Steel Institute (AISI) as standard compositions. A complete listing of all stainless steels and a description of each are contained in the SSINA publication, Design Guidelines for the Selection and Use of Stainless Steel. In addition to the standard AISI types, much special analysis and proprietary stainless steels are produced in the United States and Canada.
Background
SAE 304 stainless steel, also known as A2 stainless steel .Grade 304 is the standard "18/8" stainless; it is the most versatile and most widely used stainless steel, available in a wider range of products, forms, and finishes than any other.
It has excellent forming and welding characteristics. The balanced austenitic structure of Grade 304 enables it to be severely deep drawn without intermediate annealing, which has made this grade dominant in the manufacture of drawn stainless parts such as sinks, hollow-ware and saucepans. For these applications, it is common to use special "304DDQ" (Deep Drawing Quality) variants. Grade 304 is readily brake or roll formed into a variety of components for applications in the industrial, architectural, and transportation fields. Grade 304 also has outstanding welding characteristics. Post-weld annealing is not required when welding thin sections.
Grade 304L, the low carbon version of 304, does not require post-weld annealing and so is extensively used in heavy gauge components. Grade 304H with its higher carbon content finds the application at elevated temperatures. The austenitic structure also gives these grades excellent toughness, even down to cryogenic temperatures.
Stainless steel does not readily corrode, rust or stain with water as ordinary steel does. However, it is not fully stain-proof in low-oxygen, high-salinity, or poor air-circulation environments.[2] There are different grades and surface finishes of stainless steel to suit the environment the alloy must endure. Stainless steel is used where both the properties of steel and corrosion resistance are required.
Stainless steel differs from carbon steel by the amount of chromium present. Unprotected carbon steel rusts readily when exposed to air and moisture. This iron oxide film (the rust) is active and accelerates corrosion by forming more iron oxide; and, because of the greater volume of the iron oxide, this tends to flake and fall away. Stainless steels contain sufficient chromium to form a passive film of chromium oxide, which prevents further surface corrosion by blocking oxygen diffusion to the steel surface and blocks corrosion from spreading into the metal's internal structure, and, due to the similar size of the steel and oxide ions, they bond very strongly and remain attached to the surface.[3]
Passivation occurs only if the proportion of chromium is high enough and oxygen is present.
PROPERTIES
These properties are specified for flat rolled product (plate, sheet and coil) in ASTM A240/A240M. Similar but not necessarily identical properties are specified for other products such as pipe and bar in their respective specifications.
Oxidation: High oxidation resistance in air at ambient temperature is normally achieved with additions of a minimum of 13% (by weight) chromium, and up to 26% is used for harsh environments.[14] The chromium forms a passivation layer of chromium oxide (Cr2O3) when exposed to oxygen. The layer is too thin to be visible, and the metal remains lustrous and smooth. The layer is impervious to water and air, protecting the metal beneath, and this layer quickly reforms when the surface is scratched. This phenomenon is called passivation and is seen in other metals, such as aluminium and titanium. Corrosion resistance can be adversely affected if the component is used in a non-oxygenated environment, a typical example being underwater keel bolts buried in timber
Acids:Stainless steel is generally highly resistant to attack from acids, but this quality depends on the kind and concentration of the acid, the surrounding temperature, and the type of steel. Type 904 is resistant to sulfuric acid at room temperature, even in high concentrations; type 316 and 317 are resistant below 10%, and 304 should not be used in the presence of sulfuric acid at any concentration. All types of stainless steel resist attack from phosphoric acid, 316 and 317 more so than 304; Types 304L and 430 have been successfully used with nitric acid. Hydrochloric acid will damage any kind of stainless steel, and should be avoided.
Bases:Types 316 and 317 are both useful for storing and handling acetic acid, especially in solutions where it is combined with formic acid and when aeration is not present (oxygen helps protect stainless steel under such conditions), though 317 provides the greatest level of resistance to corrosion. Type 304 is also commonly used with formic acid though it will tend to discolor the solution
Specification
| | | |
| --- | --- | --- |
| Standard | UNS | Werkstoff Nr. |
| SS 304 | S30400 | 1.4301 |
CHEMICAL PROPERTIES
| | | | | | | | | | | | | |
| --- | --- | --- | --- | --- | --- | --- | --- | --- | --- | --- | --- | --- |
| | Cr | Ni | Mo | Cu | Ti | C | Mn | Si | P | S | N | Fe |
| MIN | 17.0 | 9.0 | – | – | 5x(C+N) | – | – | 0.25 | – | – | – | – |
| MAX | 19.0 | 12.0 | 0.75 | 0.75 | 0.70 | 0.08 | 2.0 | 1.0 | 0.04 | 0.03 | 0.1 | Bal |
MECHANICAL PROPERTIES
Grade
Tensile
Strength
(MPa) min
Yield Strength
0.2% Proof
(MPa) min
Elongation (%
in 50mm) min
Hardness
Rockwell B
(HR B) max
Brinell (HB)
max
321
515
205
40
95
217
321H
515
205
40
95
217
347
515
205
40
92
201
321H also has a requirement for a grain size of ASTM No 7 or coarser
PHYSICAL PROPERTIES
Grade
Density
(kg/m3)
Elastic
Modulus
(GPa)
Mean Coefficient of
Thermal Expansion (μm/m/°C)
Thermal
Conductivity
(W/m.K)
Specific
Heat 0-
1000C
(J/kg.K)
Electrical
Resistivity
(nΩ.m)
0-1000C
0-3150C
0-5380C
at 1000C
at 5000C
321
8027
193
16.6
17.2
18.6
16.1
22.2
500
720
APPLICATIONS
Architecture
Bridges
Monuments and Sculptures
Food processing equipment
Chemical containers
Springs
Others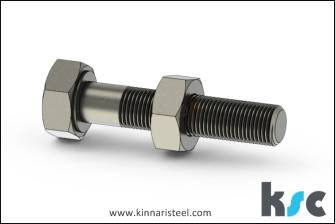 Problems that customers face when they buy from other companies
Non availability
Late deliveries
Poor packaging/ Unprofessional Packing
Poor surface finish
No Mill test report
No control on quality and testing
High rejection rate
Poor after sales service
Supply of wrong grades
Material inconsistent with ASTM Standards
Very hard material for use
Dubious Practices
Lack of knowledge
Product fails under high pressure
High pricing of the goods due to supplier commission
No inspection of the goods
Supply of used material
Supply of rejected material
Minus tolerance
Weld repair of goods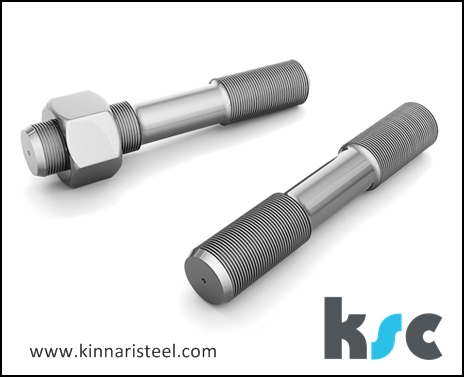 Benefits that our company offers:
World class buying experience
Very quick delivery
Mill test report/ Digital Mill3
3rd Party inspection
High-pressure sustainability
Impeccable surface finish
Product replacement warranty
After sales support and service
High-quality packaging/ Premium Packaging and Packing for sea and Air transport
Government and Private Laboratory Testing
Test certificate from ISO 17025 Standards Laboratory
ISO 9001:2008 , ISO 14001:2004, OHSAS 18001:2007 Certifications
100% In house testing of the goods
<1% rejection rate of the goods in over a decade
Distributors in more than 13 countries
Compliance with ASTM/ASME Standards
Competitive pricing
High experience in working with Nickel Based Alloys
Consultancy for alternate sizes and material
Heat Number Traceability etc.