Stainless Steel 304 Flanges ASTM A182 UNS S30400
Stainless Steel 304 Flanges : Manufacturer, Stockist & Supplier : Kinnari Steel
Kinnari Steel Corporation are manufacturers, stockist & suppliers of Stainless Steel 304 Flanges. They have special quality finishing and duress for long life, high pressure and zero defects.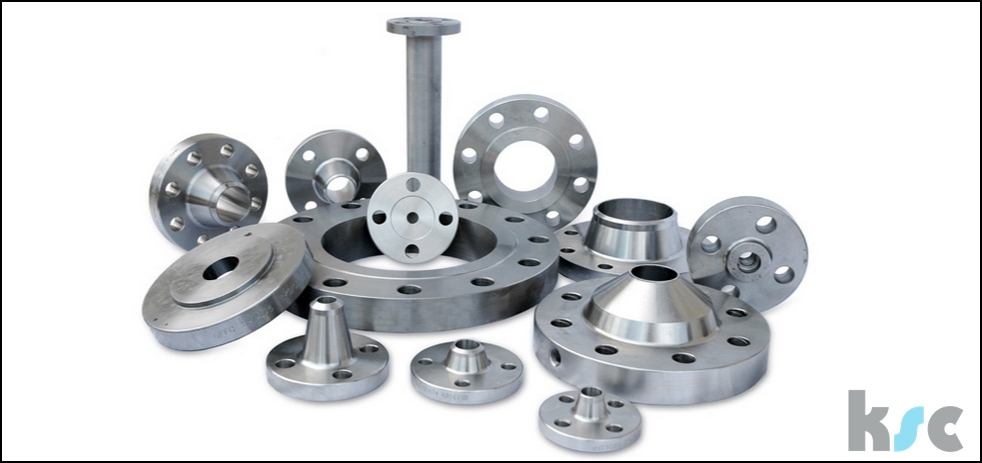 Contact Us For Your Requirement of Stainless Steel 304 Flanges
Stainless Steel 304 Flanges
We, at Kinnari Steel Corporation, are very well known for keeping customer satisfaction at the highest priority. We execute both bulk and small orders for stainless steel 304 ball valves in an extremely efficient manner. We have the highest stock of high-quality stainless steel ball valves in the country. We also pay special attention towards maintaining a constant stock, so as to prevent our clients from facing the problem of shortage of the metal. In our firm, replenishment goes hand in hand with supply. We have the fastest delivery in the country. We give maximum priority to urgent orders. We provide same day delivery for urgent orders if required. We are known for providing the best after sales services to our clients. They can freely contact us for alternate sizes and grades. We also provide product replacement warranty, if, in case, things do not work out well. We have also incorporated the non-standard sizes in our stock, those too of superior quality. We also recycle scrap material and convert it into the alloy of high quality.
In the recent years, the demand for the stainless steel has seen a major hike. Our corporation has witnessed recurring demands for the same. And with the increase in demand, the quality of our services has grown better with each passing day. A rejection rate of less than one percent is a proof for the same. None of our claims are hollow. We ensure that no stone is left unturned when it comes to the satisfaction of the clients.
The product differentiation is based on the premier finish of Stainless Steel 304 Flanges with the minimum burr on the threads . Kinnari Steel Corporation are a trusted supplier and associated in partnership with premium manufacturers in India for the international distribution of precision high-quality Stainless Steel 304 Flanges to Oil & Gas industry.The Stainless Steel 304 flanges have a great connectivity to pipes and have a long life in the refining industry for low to high-pressure applications.
Orders at KSC are guaranteed fast delivery of the Stainless Steel 304 Flanges in the country. The main reason being we have an excellent warehousing and storage facilities for both finished and semi-finished goods.They are made ready as per the urgent requirements of the customers. The Stainless Steel 304 Flanges are manufactured to sustain very high pressure and product warranty.
A lot of emphases is placed on the packing and packaging . The Stainless Steel 304 Flanges are packed in wooden corrugated boxes foiled in plastic wraps and bubble wraps. Caps are made available to the ends on request of the buyer.
What is stainless steel 304?
It is the standard "18/8" stainless steel. It is an alloy with a high chromium content, and less carbon content. Higher chromium ensures anti corrosion property, and low carbon content prevents chromium carbide precipitation due to welding. This grade of steel has a large range of properties, suitable for many industries. In fact, it is the most versatile and widely used grade of stainless steel. It has excellent forming and welding properties. It is also one of the most ductile alloys, which allows it to be drawn deeply with ease.
Grade 304L, the low carbon variant, is extensively used to produce heavy gauge components. Grade 304H, the variant with higher carbon content is used at elevated temperatures. Theses grades have excellent toughness.
Specification
| | | |
| --- | --- | --- |
| Standard | UNS | Werkstoff Nr. |
| SS 304 | S30400 | 1.4301 |
Some properties are listed below.
Grade
C
Mn
Si
P
S
Cr
Mo
Ni
N
304
min.
–
–
–
–
–
18.0
–
8.0
–
max.
0.08
2.0
0.75
0.045
0.030
20.0
10.5
0.10
304L
min.
–
–
–
–
–
18.0
–
8.0
–
max.
0.030
2.0
0.75
0.045
0.030
20.0
12.0
0.10
304H
min.
0.04
–
–
–
–
18.0
–
8.0
–
max.
0.10
2.0
0.75
0.045
0.030
20.0
10.5
MECHANICAL PROPERTIES OF STAINLESS STEEL 304 FLANGES
Grade
Tensile Strength
(MPa) min
Yield Strength 0.2%
Proof (MPa) min
Elongation (%
in 50mm) min
Hardness
Rockwell B (HR B) max
Brinell (HB) max
304
515
205
40
92
201
304L
485
170
40
92
201
304H
515
205
40
92
201
304H also has a requirement for a grain size of ASTM No 7 or coarser
PHYSICAL PROPERTIES OF STAINLESS STEEL 304 FLANGES
Grade
Density
(kg/m3)
Elastic
Modulus
(GPa)
Mean Coefficient of
Thermal Expansion
(m/m/0C)
Thermal
Conductivity
(W/m.K)
Specific
Heat 0-
1000C
(J/kg.K)
Electrical
Resistivity
(n.m)
0-1000C
0-3150C
0-5380C
at 1000C
at 5000C
304/L/H
8000
193
17.2
17.8
18.4
16.2
21.5
500
720
Apart from these, the alloy exhibits excellent thermal resistance. Grade 304L has remarkable resistance towards carbide precipitation, and thus can be heated at a temperature range of about 870-925 degree Celsius. 304H can also be heated in the temperature range of about 500-800 degree Celsius.
These grades can also be welded very easily, either with or without filler metals. Grade 304L doesn't even require post weld annealing to increase corrosion resistance. They cannot be hardened by heat treatment. And further, they show excellent corrosion resistance properties because of the presence of chromium.
This grade of steel can be fabricated very easily. It is really tough, exhibiting the property even at very low temperatures. Because it shows excellent properties at low temperatures, it responds very well to hardening by cold working. It surface can be cleaned very easily, and it has an aesthetic value because of its lustrous appearance.
Because of the excellent combination of the above-mentioned properties, the alloy finds application in numerous industries. It is used in food processing equipment because of high corrosion resistance and surface finish that allows easy cleaning. It forms a major part of the beer brewing and wine making industry. It is also used in the milk processing units. It is suitable for making milking machine, containers, homogenizers, and sterilizers. It is also used in the brewing industry, and in the juice industry. For the same set of reasons, it finds application in kitchen appliances. Its ability to resist acids in food components make it an ideal alloy for making coffee containers, refrigerators, utensils, pots, pans, stoves, etc. It also forms a major component of architectural paneling and railings. It is used both for its strength as well as its aesthetic appeal. It is also used in heat exchangers on account of good thermal resistance. Chemical containers used in transportation also use stainless steel 304. It also finds usage in springs and welded screens for mining, quarrying and water filtration. It can also be used in marine environments, to make screws and nuts.
This alloy is one of the most valuable alloys in the industrial sector.

All Stainless Steel 304 Flanges are offered with an NACE 3.1 Certification, Mill Test Certification and ISO 17025 Standards by a Government of India approved Laboratory. Positive Material Identification is done on all raw material procured at Kinnari Steel Corporation.
We have exported to over 45 countries including UAE, UK, Iran, Iraq, Qatar, Bahrain, Oman, Yemen, Lebanon, Jordan, Saudi Arabia, Malaysia, Indonesia, Singapore, Australia, New Zealand, USA, Canada, Mexico, Brazil, Netherlands, Germany, Italy, Spain, Serbia, Kuwait, Peru, Nigeria, Poland, South Africa, Denmark, Turkey, Egypt, Venezuela, Kuwait, Madagascar, Angola & Sri Lanka.
The Stainless Steel 304 Flanges are used in Petro-Chemical Industry, Oil and Gas Industry , Nuclear Industry, Pulp & Paper Industry, Research & Development , Mega Projects & Defense & Development Industries. In fact wing to the special grade of steel, they  are used for all critical applications.
The plight of the customer today
Today, the quality of goods and services is degrading at an alarming rate. The customer ends up being the sufferer in the midst of dubious practices. They find themselves struggling with high commission, and poor quality of the supplied material. The middlemen often mislead the customers. The alloys are not available with most of the suppliers at the time when the order is placed. The customers have to wait for days, sometimes months, for the products. And even after the long wait, they are delivered products which tend to fail under high pressure. The goods are seldom inconsistent with ASTM standards. There are no mill reports to support the claims about the quality of goods. The levels of hardness are very inappropriate.They are often lost after the delivery of products, as they have no one to attend to their after sales grievances.The goods take forever to be delivered and when they are, they tend to lose their economic value on account of poor, unprofessional packaging. They lose their lustrous surface and appear corroded. They also have reduced strength than that at the time of dispatch.Also,unfortunately, many times, the products fail to meet the ASTM standards. Lack of proper knowledge often results in the supply of wrong grades, with inappropriate hardness. The alloys have the poor surface finish and often, scrap metal is supplied without proper treatment. There is no warranty associated with the product and hence, the suppliers turn indifferent towards the customers as soon as the products are dispatched. There is no control on quality and testing. The growing distress amongst the consumer is an example of the impact of false claims and promises.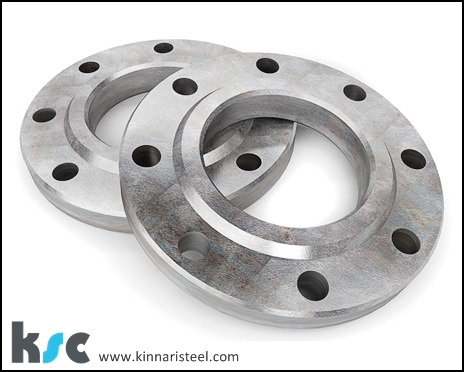 The solution
Kinnari Steel Corporation is well known for keeping customers away from inconvenience. Customer satisfaction has always been our primary motive, and we religiously follow all the policies which have been made keeping in mind the comfort and contentment of the customer.. We not only claim the best quality of goods, but also present proper certification for the customers to judge our promises. We have been certified by ISO 17025 Standards Laboratory on the quality of the alloys we produce and supply. Our mill reports are consistent with EN10204 NACE 3.1, NACE 3.2. Our products are made in compliance with ASTM standards. We also have been certified by ISO 9001:2008 , ISO 14001:2004, OHSAS 18001:2007.We also get our products tested in government as well as private labs. So a third party inspection also supports all our claims. We pay special attention towards maintaining our stock and ensuring fast delivery, sometimes same day delivery on urgent orders. With the highest stock in the country, it is the growing satisfaction among the consumers that has led us to be distributors of this alloy in all the five continents. We also provide heat number on the products so that the customer is able to trace its history and applications. We are known for our excellent after sales services. We never fail to extend a helping hand to our clients, even after the product has reached them. The customers can freely contact us regarding all the available sizes and grades. We are highly efficient in packaging for long distance transportation. The impeccable surface finish and appropriate hardness of goods have impressed customers worldwide. The prices are highly competitive, and thus, we ensure that the customer gets every benefit he deserves. We try our level best to live up to the promises we make, and we rarely fail in doing so. And in case we do, we also provide an additional benefit of product replacement warranty. Once chosen, we guarantee being able to be the first choice for consumers in the years to come.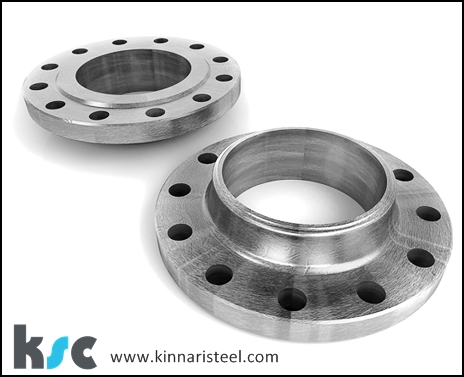 Contact us for a quick quote:
The Featured Products of Stainless Steel 304 Flanges are:
Size : 1/2″NB TO 60″NB
Class :150 LBS, 300 LBS, 600 LBS, 900 LBS, 1500 LBS, 2500 LBS
Size : 1/8″ NB TO 48″NB.
Class : 150 LBS, 300 LBS, 600 LBS, 900 LBS, 1500 LBS, 2500 LBS
---
Size : 1/2″NB TO 60″NB
Class :150 LBS, 300 LBS, 600 LBS, 900 LBS, 1500 LBS, 2500 LBS
Size : 1/2″NB TO 60″NB
Class :150 LBS, 300 LBS, 600 LBS, 900 LBS, 1500 LBS, 2500 LBS
---
Size : 1/2″NB TO 60″NB
Class :150 LBS, 300 LBS, 600 LBS, 900 LBS, 1500 LBS, 2500 LBS
Size : 1/2″ NB TO 60″NB.
Class : 150 LBS, 300 LBS, 600 LBS, 900 LBS, 1500 LBS, 2500 LBS
---
Size : 1/2″NB TO 60″NB
Class : AS A150, AS A300, TABLE D,E,F,H, DIN, ND-6,10, 16, 25, 40