Stainless Steel 304 Round Bars Rods UNS S30400
Stainless Steel 304 Round Bars Rods : Stockiest & Supplier :

Contact Us For Your Requirement of Stainless Steel 304 Round Bars Rods
Kinnari Steel Corporation is one of the leading suppliers of Stainless Steel 304 Round Bars Rods. We are well known for our excellent services, both before and after sales. Our stock is rich with this grade of steel, keeping up with the ever increasing demand. Moreover, we maintain our stock by putting into action instant replenishment as soon as the material is dispatched. We are known for giving utmost priority to consumer satisfaction. Our products are manufactured in compliance with ASTM standards. We ensure fast delivery and superior quality. We also prioritize the demands in accordance with urgency, thus providing same day delivery to our clients on urgent requests.
Our performance in the last two decades has led us to become distributors of Niobium sheets in all the five continents of the world. We have the fastest delivery service in the country, and we also provide same day delivery on urgent orders. We always live up to our promise of providing best quality goods and services to our clients.
Contact us for a quick quote:
What is Stainless Steel 304 Round Bars Rods?
It is the standard "18/8" stainless steel. It is an alloy with a high chromium content, and less carbon content. Higher chromium ensure anti corrosion property, and low carbon content prevents chromium carbide precipitation due to welding. This grade of steel has a large range of properties, suitable for many industries. In fact, it is the most versatile and widely used grade of stainless steel. It has excellent forming and welding properties.
It is also one of the most ductile alloys, which allows it to be drawn with ease. Grade 304L, the low carbon variant, is extensively used to produce heavy gauge components. Grade 304H, the variant with higher carbon content is used at elevated temperatures. Theses grades have excellent toughness. Some properties are listed below.
Also View: Stainless Steel 304 Wire
Specification
| | | |
| --- | --- | --- |
| Standard | UNS | Werkstoff Nr. |
| SS 304 | S30400 | 1.4301 |
Chemical composition
Grade
C
Mn
Si
P
S
Cr
Mo
Ni
N
304
min.
–
–
–
–
–
18.0
–
8.0
–
max.
0.08
2.0
0.75
0.045
0.030
20.0
10.5
0.10
304L
min.
–
–
–
–
–
18.0
–
8.0
–
max.
0.030
2.0
0.75
0.045
0.030
20.0
12.0
0.10
304H
min.
0.04
–
–
-0.045
–
18.0
–
8.0
–
max.
0.10
2.0
0.75
0.030
20.0
10.5
Mechanical properties
Grade
Tensile Strength (MPa) min
Yield Strength 0.2% Proof (MPa) min
Elongation (% in 50mm) min
Hardness
Rockwell B (HR B) max
Brinell (HB) max
304
515
205
40
92
201
304L
485
170
40
92
201
304H
515
205
40
92
201
304H also has a requirement for a grain size of ASTM No 7 or coarser.
Apart from these, the alloy exhibits excellent thermal resistance. Grade 304L has remarkable resistance towards carbide precipitation, and thus can be heated at a temperature range of about 870-925 degree Celsius. 304H can also be heated in the temperature range of about 500-800 degree Celsius.
These grades can also be welded very easily, either with or without filler metals. Grade 304L doesn't even require post weld annealing to increase corrosion resistance. They cannot be hardened by heat treatment. And further, they show excellent corrosion resistance properties because of the presence of chromium.
Because of the excellent combination of the above mentioned properties, the alloy finds application in numerous industries. It is used in food processing equipment because of high corrosion resistance and surface finish that allows easy cleaning. For the same set of reasons, it finds application in kitchen appliances. It also forms a major component of architectural paneling and railings. It is also used in heat exchangers on account of good thermal resistance. Chemical containers used in transportation also use stainless steel 304. It also finds usage in springs and welded screens for mining, quarrying and water filtration.
This alloy is one of the most valuable alloys in the industrial sector.
Know the ongoing scenario
In the midst of the growing competition, the customers fall into the trap of middlemen and end up paying huge sums of money as commission. They do not find raw materials available with most of the suppliers. They are often lost after the delivery of products, as they have no one to attend to their after sales grievances. The materials are inconsistent with the ASTM standards. There are often no mill reports to guarantee the good quality of products. Lack of supervision and absence of any control over quality testing is a serious issue. Also, sometimes producers end up supplying wrong grades of the alloy, resulting in major losses. The products manufactured like that are likely to yield under pressure. There are no mill reports to support the claims of good quality by many producers. Poor surface finish is another issue. The material loses its economic value by the time it reaches the customer because of highly unprofessional packaging. So, ultimately, getting trapped in false promises and the vicious circle of supplier commission the customer ends up in a loss.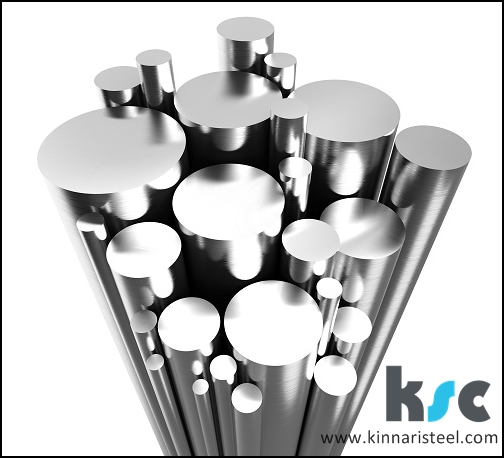 What makes us different?
We keep our consumers from facing the problems of unavailability of raw materials through our policy of maintaining a constant stock. This implies that as soon as the material is dispatched to be transported to the customer, the other set is ready to replenish the stock. There is no middle man culture involved, thus the pricing is judicious. Our mill reports are in accordance with EN10204 NACE 3.1, NACE 3.2. Our products go through appropriate testing, both in Government and private laboratories. Thus, even third party inspection speaks in favor of the quality of our goods and services. Our products are in accordance with ASTM standards. We are extremely accessible for any kind of consultation. The customers are free to consult us regarding alternate sizes and grades. Once associated with our clients, we are always eager to extend our services whenever they need. This implies that we pay attention to the needs of our customers even after they have received the goods, through our after sales services. We have a special team which has been assigned the work of providing premium packaging to ensure that the products reach our clients in their best form. If, by any chance (however small it may be), the products fail to satisfy the customers, we immediately execute our product replacement scheme to ensure that they receive better. The past records suggest that we have had less than one percent rejection rate over the last decade. This itself is a proof of how we hold customer satisfaction as a primary responsibility.