Stainless Steel 316 Sheets
sStainless Steel 316 Sheets Plates : Exporter , Stockiest & Supplier :

Contact Us For Your Requirement of Stainless Steel 316 Sheets Plates
Stainless Steel 316 Sheets
KInnari Steel Corporation has emerged as a leading producer and supplier of stainless steel sheets 316. Our performance in the last decade has led us to a platform of immense trust by the customers. That is primarily because of the high quality of goods and services provided by us.
We try to incorporate more and more sizes in our stock each year. We supply stainless steel sheets 316 to industries all over the world. Our primary focus has always been, and will always be customer satisfaction. Because of this motive, we have a rejection rate of less than a percent.
Know more about stainless steel sheet 316
316 is the grade of stainless steel which contains Molybdenum. The presence of molybdenum gives this alloy excellent ability to combat corrosion. This property is most effective in chloride environments, where there are high chances of pitting and crevice corrosion. The alloys also provide considerable amount of thermal resistance. They have excellent weldability, both by standard fusion and resistance methods, with or without filler metals.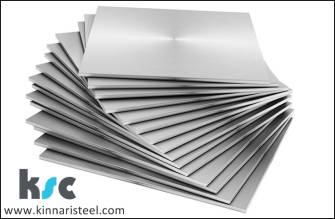 Specification
| | | |
| --- | --- | --- |
| Standard | UNS | Werkstoff Nr. |
| SS 316 | S31600 | 1.4401 |
Chemical Properties
Grade
C
Mn
Si
P
S
Cr
Mo
Ni
N
316L
Min
–
–
–
–
–
16.0
2.00
10.0
–
Max
0.03
2.0
0.75
0.045
0.03
18.0
3.00
14.0
0.10
Mechanical properties
Grade
Tensile Str
(MPa) min
Yield Str
0.2% Proof
(MPa) min
Elong
(% in 50mm) min
Hardness
Rockwell B (HR B) max
Brinell (HB) max
316L
485
170
40
95
217
Grade 316L is the low carbon variant of 316. It is immune to carbide precipitation. It offers higher creep, stress to rupture and tensile strength at elevated temperatures, as compared to other chromium-nickel alloys.
The 316 grade of stainless steel is excellent in terms of toughness. On account of these properties, this alloy finds a large range of applications in various industries.
Some of the applications include food preparation equipment, mainly in chloride environments. They are also used in the pharmaceutical industries for making processing equipment. On account of excellent tensile strength, it is also used in architectural projects. It also has medical applications, like in pins and screws and orthopedic implants as in total knee and hip replacements. It is also used to make photographic film processing equipment. Other industries like paper and pulp, water softening, textile mills and marine industries also make use of stainless steel 316. Because if such a large range of applications, it is one of the most important grades of stainless steel.
The sorrow of the consumer today
In the ever increasing competition in the market, customers are likely to get trapped in the midst of dubious practices and commission cobwebs. In the end, what they face is the lack of availability of raw materials and even if they get the products, they are not up to mark. In the cases where transportation is needed, the materials tend to lose their economic value because of unprofessional packaging, which in turn leads to an influence by the environmental adversities. The quality claimed by the producers has no mill report in support of the claim. The customers seldom end up with the material that doesn't comply with ASTM standards. The alloys have poor surface finish and are too hard to be put to good use. Many a times, the suppliers fail to transport the correct grade of the alloy, adding to the grief of the consumer. There is no warranty associated with the product and hence, the suppliers pull off their hands as soon as the product is dispatched. Thus, even after paying a high price, the customer ends up dissatisfied.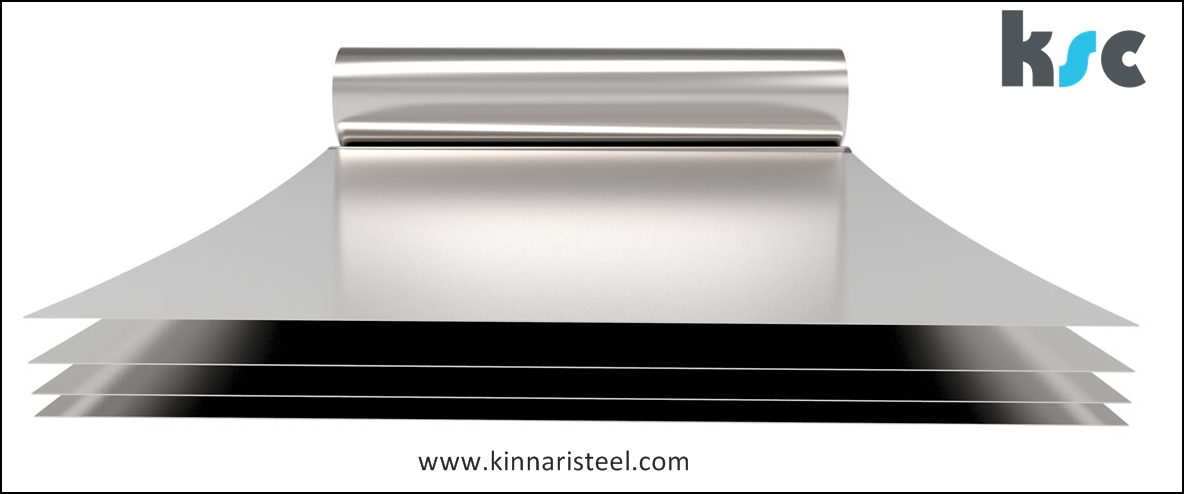 What makes us different?
We are one of those firms, which lay a major emphasis on making every transaction customer friendly. We ensure that our clients get a world class buying experience. Our mill reports are in accordance with EN10204 NACE 3.1, NACE 3.2. Our products go through appropriate testing, both in Government and private laboratories. Thus, even third party inspection speaks in favor of the quality of our goods and services. Once associated with our clients, we are always eager to extend our services whenever they need. This implies that we take responsibility even after the customer receives the goods through our after sales services. We adopt professional packaging methods to ensure that the products reach our clients in their best form. If, by any chance (however small it may be), the products fail to satisfy the customers, we act on our product replacement scheme to ensure that they receive better. We also enjoy ISO 9001:2008, ISO 14001:2004, OHSAS 18001:2007 Certifications. All these factors have helped us gain the trust of consumers and we are continuously growing as leading producers and suppliers in the market. Toda, we have distributors in more than 13 countries. We have the highest stock of steel and nickel based alloys in the country. The dispatch and replenishment go hand in hand to ensure that the stock is maintained. Thus, we prevent customers from facing the problem of unavailability of the raw material. We also pay attention to provide the heat number on every product so that the consumer can trace the information about its history and applications. We maintain correct level of hardness. We are extremely accessible in terms of consultation about various sizes and grades of the alloys. Once chosen by the customer, we leave no stone unturned to live up to our promise of making each penny paid by him count.