Stainless Steel 317L Sheet Supplier UNS S31703
Stainless steel 317L sheet : Stockiest & Supplier :

Contact Us For Your Requirement of Stainless Steel 317L Sheet
Stainless steel 317L sheet
Kinnari Steel Corporation is one of the leading producers and suppliers of stainless steel sheets grade 317L. Our performance in the last decade has led us to become the first choice of the customers in India, as well as in other countries. That is primarily because of the high quality of goods and services provided by us. We are known for maintaining the stock of goods, as in our corporation, a new set of raw materials is ready to replenish as soon as another set is dispatched to be delivered to the customer. We have supplied stainless steel sheet grade 317L to industries all over the world. We have emerged as one of the topmost producers and suppliers of this alloy over the last decade.
Over the last few years, there has been a major demand for this alloy, and our corporation has been actively involved in ensuring the best quality of the same to our clients.We try to incorporate more and more sizes in our stock each year. We ensure that no stone is left unturned when it comes to the satisfaction of the customers.
Know more about grade 317L
It is a molybdenum containing alloy of steel. It has a low carbon content with increased additions of chromium and nickel. This ensures better corrosion resistance and increased resistance to chemical attack for sulfurous, acetic, formic, citric, and tartaric acids. Due to low carbon content, it is less sensitive to welding. It has higher creep and stress to rupture. It also has a high tensile strength at elevated temperatures.
Specification
Chemical properties
The chemical composition of grade 317L stainless steel sheet is outlined in the following table.
| Element | Content(%) |
| --- | --- |
| Iron, Fe | Balance |
| Chromium, Cr | 18-20 |
| Nickel, Ni | 11-15 |
| Molybdenum, Mo | 3-4 |
| Manganese, Mn | 2 |
| Silicon, Si | 1 |
| Phosphorous, P | 0.045 |
| Carbon, C | 0.03 |
| Sulfur, S | 0.03 |
Mechanical properties
The mechanical properties of grade 317L stainless steel are displayed in the following table.
| Properties | Metric | Imperial |
| --- | --- | --- |
| Tensile strength | 595 MPa | 86300 psi |
| Yield strength | 260 MPa | 37700 psi |
| Modulus of elasticity | 200 GPa | 29000 ksi |
| Poisson's ratio | 0.27-0.30 | 0.27-0.30 |
| Elongation at break(in 50 mm) | 55% | 55% |
| Hardness, Rockwell B | 85 | 85 |
It is very useful in a number of industries, commonly being used to handle sulfur, pulp liquor, acid dyestuffs, acetylating and nitrating mixtures, bleaching solutions, severe coal and oil, and many chemical compounds. Some other applications that use alloy 317L includepaper and pulp handling equipment. Chemical and petrochemical processing equipment also use this alloy. Condensers in fossil and nuclear fueled power generation stations make use of stainless steel 317L sheet on a large scale.Food processing equipmentand textile equipment also utilize this extremely beneficial alloy.
The current market scenario
In the ever increasing competition in the market, customers are likely to get trapped in the midst of dubious practices and the commission of greedy middlemen. In the end, what they face is the lack of availability of raw materials and even if they get the products, they are not up to mark.They are often lost after the delivery of products, as they have no one to attend to their after sales grievances.. Also, due to high industrial demand, the material should be thoroughly checked, but unfortunately many a times, the products fail to meet the ASTM standards. Sometimes, due to the pressure of demands, the producers end up supplying wrong grades of the alloy, resulting in major losses. The products manufactured like that are likely to yield under pressure. The alloys have poor surface finish and are too hard to be put to good use.Lack of proper knowledge often results in the supply of wrong grades, and ultimately the customer is the sufferer in this vicious circle.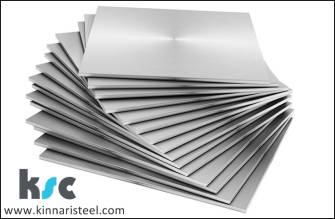 What makes consumers trust us?
We lay a major emphasis on making every transaction customer friendly. We pay attention to each and every need of the customer. We have certificates from ISO 17025 Standards Laboratory on the quality of the alloys we produce and supply.Our mill test reports are in accordance with EN10204 NACE 3.1, NACE 3.2. Third party inspection in government as well as private labs adds to the support of our claims, thus giving us the audacity to make promises of superior quality. We make sure to extend a helping hand to the customers even after the delivery of the product. We care for the environment as well. We convert scrap alloy to reusable form. That too, has superior quality.The dispatch and replenishment go hand in hand to ensure that the stock is maintained. Thus, we prevent customers from facing the problem of unavailability of the raw material. They are free to consult us regarding alternate sizes and grades. They can verify the history and application of the product by tracing the heat number that we specify on each product.We are available almost every time of the year to attend to your problems and fix them in the most effective manner. And however rare the cases may be, if required, we provide the customers with product replacement warranty. Thus we provide all round benefits to our clients to make the deal profitable. We are also known for our professional packaging when it comes to long distance transportation of the goods. Our products are made in compliance with ASTM standards. We focus on maintaining correct degree of hardness and adding appropriate amount of molybdenum and other constituting metals. It is because of these factors that we proudly claim a rejection rate of less than a percent. Today we are associated with hundreds of industries and look forward to an increment in this number. We leave no stone unturned in proving ourselves to be the best choice of the customers.