Stainless Steel Tubes : Manufacturer, Stockist & Supplier : Kinnari Steel
Kinnari Steel Corporation is the topmost manufacturer and supplier of Stainless steel tubes. For over two decades we have been involved in making stainless steel products for our customers. Over the years, we have grown manifold and our client base is spread not only in India but all over the world. We produce superior quality Stainless steel tubes that have ultimate strength and high durability. All our products undergo a rigorous testing process and thus there is no scope of defective products.

Contact Us For Your Requirement of Stainless steel tubes
Stainless Steel Tubes
We believe in satisfying the needs of our clients and we thus work extremely hard to make ends meet. We offer excellent value added services, and have thus emerged as one of the top brands for providing Stainless steel tubes in the county. Our team of specialized individuals provides excellent after sales services and our delivery system is the fastest. We are a highly tested brand and are thus recommended by all our customers.
WHAT IS STAINLESS STEEL?
Stainless Steel is an alloy that is made up of iron and chromium, with a minimum of 10.5% chromium. It also contains other metals like nickel, molybdenum, silicon, aluminium and carbon. The chromium helps in forming a protective oxide film, because of which stainless steel show resistance to corrosion and oxidation. It is also combined with other elements in order to enhance their properties.
Stainless steel does not rust or corrode, unlike ordinary steel, and is thus called Stainless. But in the low-oxygen environment, it is not fully stain-proof. It is different from carbon steel due to the amount of chromium present. The chromium in stainless steels forms a passive film of chromium oxide, that prevents further surface corrosion by blocking oxygen diffusion to the steel surface and blocks corrosion from spreading into the metal's internal structure, and, due to the similar size of the steel and oxide ions, they bond very strongly and remain attached to the surface. It is low maintenance and can be easily recycled and is thus much preferred in various industries. Stainless steel is more durable than most sheet metals, is highly sanitary and gives a modern look.
According to their different chemical compositions, Stainless steels are categorized into various grades such as:
1. Austenitic Steels
2. Heat Resistant
3. Martensitic steels
4. Ferritic steels
5. Duplex / Super Duplex Steels
Stainless steel is mainly used for making various domestic purposes such as in making kitchen utensils, cutlery, sinks, machine drums and microwave oven liners. It is used in civil engineering for making door and window fittings, street furniture, structural sections, reinforcement bar and lighting columns. In Transport systems, it is used for making exhaust systems, car grilles, road tankers, ship containers and ships chemical tankers. The chemical industry makes use of stainless steel in making pressure vessels, for process piping and for making platform accommodation, cable trays and subsea pipelines in Oil and Gas industry. It is also used for making surgical instruments, surgical implants, MRI scanners, catering equipments, brewing, distilling, and food processing systems. Other uses of stainless steel include manufacturing pipes in water and sewage treatment, water tubing, hot water tanks, springs, fasteners, and wire.
Contact us for a quick quote:
INTRODUCTION ABOUT STAINLESS STEEL TUBES
Stainless steel tubes are high strength and have long durability tubes. They are resistant to corrosion and are thus preferred in extreme atmospheres. Their special properties of being able to keep the rusting away make them useful in a range of industries.
Stainless steel tubes are highly used in plumbing applications. It is so due to the following reasons:
1. Stainless steel is very sturdy, composed of 80-90 percent steel and 10-20 percent chromium.
2. Stainless Steel tubing can handle the types of pressures exerted by water upon plumbing structures. Additionally, the surface of stainless steel does not allow for much adherence by particles or bacteria, so purification processes will not pass on unintended detritus.
3. Finally, steel does not contaminate drinking water.
Stainless steel tubes are often used in applications that require rigid materials for potable water conveyance. Manufacturers select stainless steel because certain manmade materials have unwanted or unknown exposure effects while stainless steel has many desirable qualities for maintaining clean water. Steel tubes can also be used for structural support in buildings and vehicles. Tubes are generally manufactured based on standardized sizes. We provide stainless steel tubes in all shapes and sizes. We also produce them in the specifications provided by the clients.
Stainless steel tubes are also used in a wide variety of structural applications, such as industrial and residential construction. They are used in making fences, gates, railings, playground and athletic equipment. When extra stress resistance is required, stainless steel is much preferred for construction tubes over other metals like aluminium. Stainless steel tubes are also used in automotive applications and even for making furniture.
PROPERTIES OF BRASS TUBES-
CHEMICAL PROPERTIES
| | |
| --- | --- |
| COMPONENT | WT. % |
| C | Max 0.15 |
| Cr | 18 |
| Fe | 69 |
| Mn | Max 2 |
| Ni | 9 |
| P | Max 0.2 |
| S | Max 0.06 |
| Se | Max 0.15 |
| Si | Max 1 |
MECHANICAL PROPERTIES
MECHANICAL PROPERTIES
METRIC
ENGLISH
COMMENTS
Hardness, Brinell
228
228
Hardness, Knoop
251
251
Converted from Brinell hardness
Hardness,
Rockwell B
96
96
Converted from Brinell hardness
Hardness,
Rockwell C
19
19
Converted from Brinell hardness.
Hardness,
Rockwell C
19
19
Converted from Brinell hardness.Value below normal HRC range, for comparison only
Hardness, Vickers
240
240
Converted from Brinell hardness
Tensile Strength, Ultimate
690 MPa
100000 psi
Tensile Strength, Yield
415 MPa
60200 psi
at 0.2% offset
Elongation at Break
40%
40%
in 50 mm
Modulus of Elasticity
193 GPa
28000 ksi
tension
Poisson's Ratio
0.25
0.25
Calculated
Shear Modulus
77.2 GPa
11200 ksi
PHYSICAL PROPERTIES
| | | | |
| --- | --- | --- | --- |
| PHYSICAL PROPERTIES | METRIC | ENGLISH | COMMENTS |
| Density | 8 g/cc | 0.289 lb/in³ | |
APPLICATIONS OF STAINLESS STEEL TUBES
Aerospace
Energy Production / Power Generation
Condenser
Feed water Heater
Heat Exchanger
Nuclear Instrumentation
Desalination
Water
Specialized Applications
Medical
General Commercial
Petrochemical Industry
Food Process Industries
Chemical Plants
ABOUT KINNARI STEEL
Kinnari Steel Corporation is a leading distributor of Stainless Steel and Alloy Steel Products. We have been involved in manufacturing and supplying stainless steel tubes since 2 decades. We hold great expertise in sourcing needs of clients for nickel based Alloys. Our aim is to provide best services in the industry and over the years we have gained much prominence due to propulsion and expertise in high nickel alloys. We thus handle each of our clients' queries with great sincerity and help them figure out their requirements.
In order to maintain the highest standards of quality we make sure that each and every unit is individually inspected and tested, thereby cropping out the scope of any sort of anomaly. Great emphasis is placed on making our products in an environment friendly way and prevent any kind of harm to the nature. We are known across our clients for fast delivery of high products and we have a very low rejection rate. We put great efforts in catering to the needs of our clients and thus we have a huge base of happy customers.
Our head office is located in Mumbai. Kinnari Steel Corporation is certified by ISO 9001: 2008 for continued excellence in providing impeccable quality products to its customers.
WHAT PROBLEMS CUSTOMERS TYPICALLY FACE
Non availability of products
Late deliveries of goods
Poor packaging/ Unprofessional Packing
Poor after sales service
Supply of wrong grades
Material inconsistent with ASTM Standards
Very hard material for use
Product fails under high pressure
High pricing of the goods due to supplier commission
No inspection of the goods
Minus tolerance
Weld repair of goods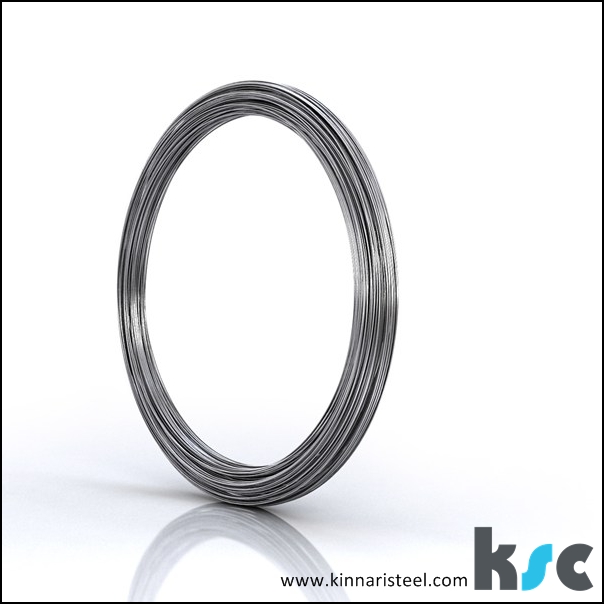 HOW WE SOLVE THESE PROBLEMS AND VALUE ADDITIONS WE PROVIDE
We offer a World class buying experience to all our customers
Our delivery services are very quick
We provide Mill test report in accordance with EN10204 NACE 3.1, NACE 3.2
3rd Party inspection is carried out
All our products have high-pressure sustainability
Our products have Impeccable surface finish
Product replacement warranty is given
Our After sales support and services are excellent
We provide Premium Packaging and Packing for sea and Air transport
We carry out same day shipping of the goods
We have the highest stock in the country
We carry out Stringent Quality Testing and Control
All our products have ISO 9001:2008 , ISO 14001:2004, OHSAS 18001:2007 Certifications
We have <1% rejection rate of the goods in over a decade
We are distributors in more than 13 countries
Competitive pricing is offered
We have high experience in working with Nickel-Based Alloys
We offer excellent Consultancy for alternate sizes and material to all our customers
We provide Heat Number Traceability for all products
Brand Marking and Identification is provided on all products
We provide customized marking as per customer requirement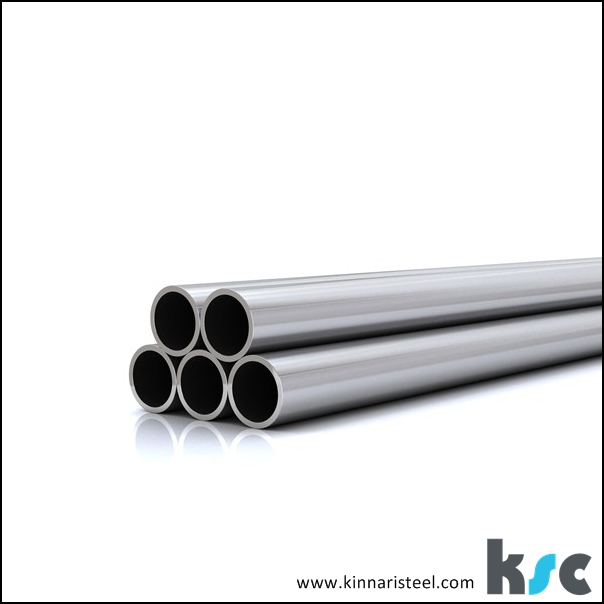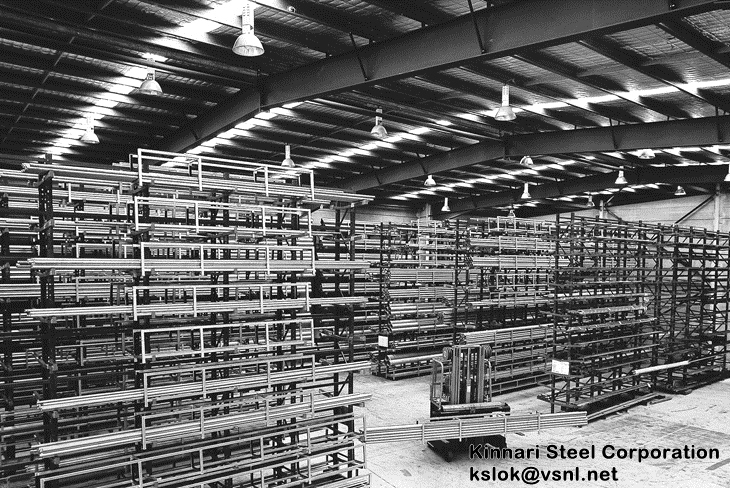 Send us your requirements now!
LOOKING TO BUY STAINLESS STEEL TUBES? Contact Us
Types of Stainless Steel Tubes