Super Duplex Steel 2507 Sheet : Manufacturer, Stockiest and Supplier : Kinnari Steel
Super Duplex Steel 2507 Sheet : Manufacturer, Stockiest and Supplier : Kinnari Steel
Super Duplex Steel 2507 Sheet prevent crevice formation, pitting, intergranular corrosion and stress corrosion cracking. Kinnari Steel are Super Duplex Steel 2507 Sheet Manufacturer, Super Duplex Steel 2507 Sheet Stockiest & Super Duplex Steel 2507 Sheet Supplier.

Super Duplex Steel 2507 Sheets
We, at Kinnari Steel, are well known for excellent execution of both, bulk and small orders of Super Duplex Steel 2507 Sheet. We have the highest stock of this alloy in the country, with distributors in all the five continents of the world. We also have the fastest delivery service in the whole country, giving necessary priority to urgent orders. We never run out of raw materials as we aim at maintaining a constant stock. We give our clients a world class buying experience.
Over the last two decades, as the industrial demand grew, so did the name of Kinnari Steel. Our excellent services have led us to a platform of immense trust among the consumers. A rejection rate of less than a percent is a proof of our claims. At Kinnari Steel, nothing is more important than the satisfaction of the customers.
Know more about Super Duplex Stainless steel sheets
Super Duplex Steel is a variant of Duplex steel, which has excellent corrosion resistance and high mechanical strength. It resists pitting and crevice corrosion extremely well. It also handles corrosion by acids, on account of the presence of chromium and molybdenum in high proportions. It provides excellent resistance to corrosion fatigue too. It combines the properties of high mechanical strength with good weld ability. It is suitable for use in chloride environments as it prevents stress corrosion cracking due to the same.
Specification
| | | |
| --- | --- | --- |
| Standard | UNS | Werkstoff |
| 2507 | S32750 | 1.4410 |
Chemical composition
| | |
| --- | --- |
| C | 0.030 max |
| Cr | 24.0-26.0 |
| Cu | 0.5 max |
| Mn | 1.20 max |
| Mo | 3.0-5.0 |
| N | 0.24-0.32 |
| Ni | 6.0-8.0 |
| P | 0.035 max |
| S | 0.020 max |
| Si | 0.8 max |
It is a multipurpose alloy. It finds application in various industries. The equipment in oil and gas industry utilizes this alloy on account of its strength and corrosion resistance. It also finds use in heat exchangers and fire fighting systems. Chemical process industries and desalination plants also use this alloy. It also forms a part of various mechanical and structural components where high strength and corrosion resistance is needed. It is also used in hydraulic applications in marine environments.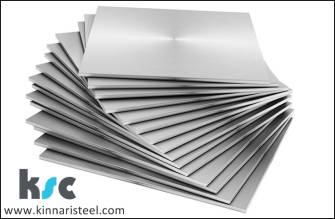 The drawbacks of the current market transactions
The customers generally fall into the trap of middlemen and end up paying huge sums of money as commission. They do not find raw materials available with most of the suppliers. And even if they do, they are often lost after the delivery of products, as they have no one to attend to their after sales grievances. The materials are inconsistent with the ASTM standards. There are seldom any mill reports available to guarantee the good quality of products. The material is often very hard to be put to use and yields under high pressure. In the cases where the customer requires long distance transportation, the materials are packed very unprofessionally, which in turn leads to an influence by the environmental adversities. Thus, they lose their economic value before reaching the customer. Also, sometimes producers end up supplying wrong grades of the alloy, resulting in major losses. There is no warranty associated with the product and hence, the suppliers pull off their hands as soon as the product is dispatched. Thus, even after paying a high price, the customer ends up dissatisfied.
Why do the consumers trust us?
Because we claim about supplying the best quality products after gathering proofs about the same. We have been certified by ISO 17025 Standards Laboratory on the quality of the alloys we produce and supply. We also make each and every piece of our produce go through a careful inspection in both government as well as private labs. Our products are in accordance with ASTM standards. We religiously follow our one and only motive, that is customer satisfaction. We never fail to extend a helping hand to our clients, even after the product has reached them. Our mill reports are in accordance with EN10204 NACE 3.1, NACE 3.2. Thus, there are no hollow claims involved in our transactions. We are extremely accessible for any kind of consultation. The customers are free to consult us regarding alternate sizes and grades. They can verify the history and application of the product by tracing the heat number that we specify on each product. The problem of lack of after sales services is also effectively tackled. The dispatch and replenishment go hand in hand to ensure that the stock is maintained. Thus, we prevent customers from facing the problem of unavailability of the raw material. We are careful in supplying the right grade of the material, with proper level of hardness. The impeccable surface finish and appropriate hardness of goods has impressed customers not only in India, but in other countries too. We have the fastest delivery service, giving utmost priority to urgent orders. We also make sure that the pricing is judicious, with no commission involved in the process.. And however rare the cases may be, if required, we provide the customers with product replacement warranty. We are available almost every time of the year to attend to the problems of our clients and fix them in the most effective manner. Thus, we will always ensure that choosing us is the right decision.