Zirconium Pipe Fittings : Manufacturer, Stockiest and Supplier : Kinnari Steel
Zirconium Pipe Fittings : Manufacturer, Stockiest and Supplier : Kinnari Steel
Zirconium Pipe Fittings are high quality products that are used for providing leak-proof connections in piping systems. Kinnari Steel are Zirconium Pipe Fittings Manufacturer, Zirconium Pipe Fittings Stockiest & Zirconium Pipe Fittings Supplier.

Contact Us For Your Requirement of Zirconium Pipe Fittings
Zirconium Pipe Fittings
For more than 20 years, Kinnari Steel has been providing excellent quality Zirconium Pipe Fittings. We hold great expertise in the manufacturing and supplying superior quality Zirconium products. Our products are highly known worldwide for their supreme quality and extended durability. With our dedicated efforts, we have established our presence internationally and have exported to more than 55 countries. We have supplied our products to various industries including chemical, nuclear, marine, oil and gas and many more.
We are reckoned as a highly reputed organization, engaged in offering world class services. Our products are rigorously tested so that only the excellent products reach the customers. We offer unmatched after-sales and value added services. Our specialized teams carry out same day shipment of products when the order is placed. We offer unique consultancy services to our clients in order to help them make best decisions. Our customers are extremely happy with us and we would continue to serve them in a similar manner.
WHAT IS STAINLESS ZIRCONIUM?
Zirconium is a metal that is strong, ductile and malleable and has similar physical and chemical properties like Titanium. It shows great resistance to corrosion and heat. Zirconium is used in the form of oxide or zirconia. An oxide layer produced on the surface by heat treatment protects the metal from corrosion by acids, alkalis and seawater. It has high fracture toughness, wears resistance, good frictional behavior and is non-magnetic.
Zirconium is available primarily in two common grades 702 and 705. Zirconium 702 is a commercially pure grade and has excellent corrosion protection with resistance to stress-corrosion cracking and crevice corrosion. This alloy is used for various types of chemical processing. Zirconium 705 is an alloyed grade with the addition of Niobium. While still offering excellent corrosion resistance, Zirconium 705 offers higher strength capability.
INTRODUCTION ABOUT ZIRCONIUM PIPE FITTINGS
Zirconium Pipe Fittings are high quality products that are used for providing leak-proof connections in piping systems. They perform exceptionally well under extreme conditions such as high temperatures and high pressure. The list of fittings include couplings, flanges, clamps, nipples, adapters, bushings, caps, crosses, elbows, hangers, plugs, reducers, bends, straps, tees & unions. These fittings are available in different styles & sizes as per requirements.
Zirconium Pipe Fittings are utilized in a wide range of applications across multiple industries. They are used for the purposes of hydraulic & industrial piping, oilfield, petroleum, material handling, pressure washer, marine and other applications. They are highly efficient and are thus much preferred.

Contact us for a quick quote:
Types of Zirconium Pipe Fittings
The Featured Products of Zirconium Pipe Fittings are: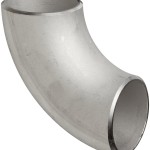 ---
---
PROPERTIES OF ZIRCONIUM PIPE FITTINGS
MECHANICAL PROPERTIES
| | | |
| --- | --- | --- |
| Properties | Metric | Imperial |
| Tensile strength (annealed) | 330 MPa | 47900 psi |
| Yield strength (annealed) | 230 MPa | 33400 psi |
| Modulus of elasticity | 94.5 GPa | 13700 ksi |
| Poisson's ratio | 0.34 | 0.34 |
| Elongation at break (annealed) | 32% | 32% |
| Hardness, Brinell (converted from Vickers for 3000 kg load/10 mm ball. Annealed sample) | 145 | 145 |
| Hardness, Rockwell A (converted from Vickers. annealed sample) | 49 | 49 |
| Hardness, Rockwell B (converted from Vickers. Annealed sample) | 78 | 78 |
| Hardness, Vickers (annealed sample) | 150 | 150 |
PHYSICAL PROPERTIES
| | | |
| --- | --- | --- |
| Properties | Metric | Imperial |
| Density | 6.53 g/cm3 | 0.236 lb/in3 |
| Melting point | 18430C | 33500F |
APPLICATIONS OF ZIRCONIUM PIPE FITTINGS
Typical applications of Zirconium Pipe Fittings include:
Thermal power stations
Nuclear power sector
Oil & Gas Production
General Process Engineering
Buildings & construction
Household pipelines
ABOUT KINNARI STEEL
Kinnari Steel is a leading distributor of Stainless Steel and Alloy Steel Products. We have been involved in manufacturing and supplying excellent quality products since 2 decades. We hold great expertise in sourcing needs of clients for nickel based Alloys. Our aim is to provide best services in the industry and over the years we have gained much prominence due to propulsion and expertise in high nickel alloys. We thus handle each of our clients' queries with great sincerity and help them figure out their requirements. In order to maintain the highest standards of quality we make sure that each and every unit is individually inspected and tested, thereby cropping out the scope of any sort of anomaly. Great emphasis is placed on making our products in an environment friendly way and prevent any kind of harm to the nature. We are known across our clients for fast delivery of highly products and we have a very low rejection rate. We put great efforts in catering to the needs of our clients and thus we have a huge base of happy customers.Our head office is located in Mumbai. Kinnari Steel is certified by ISO 9001: 2008 for continued excellence in providing impeccable quality products to its customers.
WHAT PROBLEMS CUSTOMERS TYPICALLY FACE
Non availability of products
Late deliveries of goods
Poor/Unprofessional Packing
Poor surface finish
No Mill test report
Poor after sales service
Supply of wrong grades
Material inconsistent with ASTM Standards
Very hard material for use
Product fails under high pressure
High pricing of the goods due to supplier commission
Supply of rejected material
Minus tolerance
Weld repair of goods
BENEFITS THAT OUR COMPANY OFFERS
Our customers undergo a World class buying experience with us
We offer Very quick delivery services
We provide Digital Mill test report in accordance with EN10204 NACE 3.1, NACE 3.2
3rd Party inspection is carried out
Our products offer High pressure sustainability
Product replacement warranty is given
We offer Premium Packaging and Packing for sea and Air transport
We follow Stringent Quality Testing and Control
Our products have ISO 9001:2008 , ISO 14001:2004, OHSAS 18001:2007 Certifications
We have <1% rejection rate of the goods in over a decade
We are Distributors in more than 13 countries
Our products are in Compliance with ASTM/ASME Standard
Competitive pricing offered
Heat Number Traceability is given
We provide Brand Marking and Identification on all products
Customized marking as per customer requirement is provided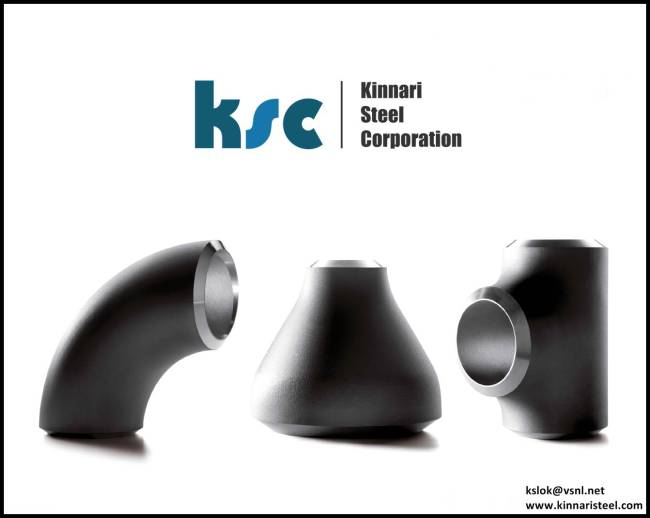 Send us your requirements now!
LOOKING TO BUY ZIRCONIUM PIPE FITTINGS? Contact Us