Zirconium Round Bar : Manufacturer, Stockiest and Supplier : Kinnari Steel
Zirconium Round Bar : Manufacturer, Stockiest and Supplier : Kinnari Steel
Zirconium Round Bar are in huge demand due to their multiple applications. Kinnari Steel are Zirconium Round Bar Manufacturer, Zirconium Round Bar Stockiest & Zirconium Round Bar Supplier.

Contact Us For Your Requirement of Zirconium Round Bar
Zirconium Round Bars Rods
We, at Kinnari Steel are very well known for keeping customer satisfaction at the highest priority. We execute both bulk and small orders for Zirconium Round Bar in an extremely efficient manner. We have the highest stock of high quality Zirconium Round Bar in the country. We also pay special attention towards maintaining a constant stock, so as to prevent our clients from facing the problem of shortage of the metal. We have also incorporated the non-standard sizes in our stock, those too of superior quality.
Our performance in the last two decades has led us to become distributors of Zirconium Round Bar in all the five continents of the world. We have the fastest delivery service in the country, and we also provide same day delivery on urgent orders. We always live up to our promise of providing best quality goods and services to our clients.
Know more about Zirconium Round Bars Rods
Zirconium Round Bar is a metal with physical and chemical properties similar to those of titanium. It is strong, ductile and malleable. It effectively combats corrosion and heat. It is insoluble in acids and alkalis. Zirconium oxide is the most usable form of Zirconium. It has high melting point And low thermal conductivity.
The mechanical properties of Zirconium Round Bars Rods are outlined in the following table.
| | | |
| --- | --- | --- |
| Properties | Metric | Imperial |
| Tensile strength (annealed) | 330 MPa | 47900 psi |
| Yield strength (annealed) | 230 MPa | 33400 psi |
| Modulus of elasticity | 94.5 GPa | 13700 ksi |
| Poissons ratio | 0.34 | 0.34 |
| Elongation at break (annealed) | 32% | 32% |
| Hardness, Brinell (converted from Vickers for 3000 kg load/10 mm ball. Annealed sample) | 145 | 145 |
| Hardness, Rockwell A (converted from Vickers. annealed sample) | 49 | 49 |
| Hardness, Rockwell B (converted from Vickers. Annealed sample) | 78 | 78 |
| Hardness, Vickers (annealed sample) | 150 | 150 |
It can be machined in the presence of a flood cooling system and at slow speeds, as it is highly inflammable. It is ductile and can be worked on with ease, along with proper lubricants. It can be welded by gas tungsten arc welding and proper shielding should be done while doing that.
Zirconium Round Bar is used in forming parts of jet engines and knife blades. It is used in the water cooled nuclear reactors and in chemical process equipment. It is also alloyed with other metals in order to form super alloys.
Know what problems you are likely to face
The customers are likely to fall into the trap of false claims about the quality of alloys and also end up paying much more than the price the products actually deserve. They get influenced by tricky suppliers who demand commission. The alloys are not available with most of the suppliers at the time they take orders and customers have to wait for days, sometimes months. They are supplied with alloys that do not match the ASTM standards.There are often no mill reports to guarantee the good quality of products. Lack of supervision and absence of any control over quality testing is a serious issue. Also, sometimes producers end up supplying wrong grades of the alloy, resulting in major losses. The products manufactured like that are likely to yield under pressure. Poor surface finish is another problem they encounter. When the products are finally delivered, the suppliers no longer hold responsibility regarding the after sales services. In cases of long distance transportation, the goods take forever to be delivered and when they are, they tend to lose their economic value on account of poor, unprofessional packaging. Lack of proper knowledge often results in the supply of wrong grades. There is no control on quality and testing. Also, sometimes producers end up supplying wrong grades of the alloy, resulting in major losses. In the name of environment protection they end up supplying scrap material without proper treatment. That often leads to increase in rejection rates. There is no control on quality and testing. The growing distress amongst the consumer is an example of the darker side of the market. In the midst of false claims and promises, it is the customer who ends up in severe losses.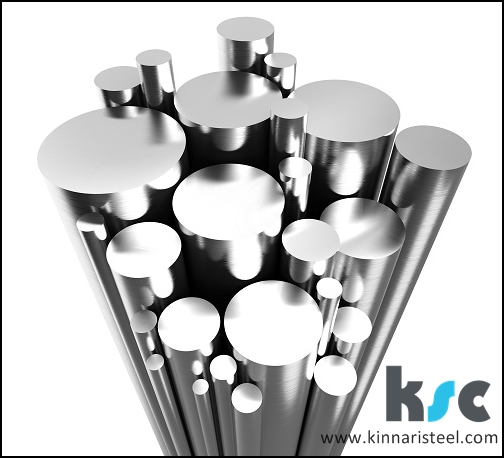 The solution
Kinnari Steel is well known for keeping customers away from inconvenience. Customer satisfaction has always been our primary motive, and we religiously follow all the policies which have been made keeping in mind the comfort and contentment of the customer. We not only claim the best quality of goods, but also present proper certification for the customers to judge our promises. We have been certified by ISO 17025 Standards Laboratory on the quality of the alloys we produce and supply. Our mill reports are consistent with EN10204 NACE 3.1, NACE 3.2. Our products are made in compliance with ASTM standards. We also have been certified by ISO 9001:2008 , ISO 14001:2004, OHSAS 18001:2007.We also get our products tested in government as well as private labs. So a third party inspection also supports all our claims. We pay special attention towards maintaining our stock and ensuring fast delivery, sometimes same day delivery on urgent orders. With the highest stock in the country, it is the growing satisfaction among the consumers that has led us to be distributors of this alloy in all the five continents. We also provide heat number on the products so that the customer is able to trace its history and applications. We are known for our excellent after sales services. We never fail to extend a helping hand to our clients, even after the product has reached them. The customers can freely contact us regarding all the available sizes and grades. We are highly efficient in packaging for long distance transportation. The impeccable surface finish and appropriate hardness of goods has impressed customers worldwide. The prices are highly competitive, and thus we ensure that the customer gets every benefit he deserves. We try our level best to live up to the promises we make, and we rarely fail in doing so. And in case we do, we also provide an additional benefit of product replacement warranty. Once chosen, we guarantee being able to be the first choice of consumers in the years to come.