Zirconium Sheet : Manufacturer, Stockiest and Supplier : Kinnari Steel
Zirconium Sheet : Manufacturer, Stockiest and Supplier : Kinnari Steel
Zirconium Sheet are in huge demand due to their multiple applications. Kinnari Steel are Zirconium Sheet Manufacturer, Zirconium Sheet Stockiest & Zirconium Sheet Supplier.

Contact Us For Your Requirement of Zirconium Sheet
Zirconium sheets
Kinnari Steel is very well known for its excellent execution of both bulk and small orders of Zirconium Sheet. We prioritize demands in accordance with urgency and pay heed to customer satisfaction. We are known for maintaining the stock of goods, as in our corporation, a new set of raw materials is ready to replenish as soon as another set is dispatched to be delivered to the customer. Our performance in the last decade has led us to a platform of immense trust by the customers. That is primarily because of the high quality of goods and services provided by us.
The recent years have found a hike in the demand of Zirconium Sheet and in accordance with the increment, our policies have been reformed to become more and more customer friendly. The past decade has shown a rejection rate of less than one percent, and that is the biggest proof of the truth behind all our claims. We are among the top suppliers who ensure the maintenance of the material not only till it reaches your doorstep, but also after that.
Know more about Zirconium
Zirconium is a metal with physical and chemical properties similar to those of titanium. It is strong, ductile and malleable. It effectively combats corrosion and heat. It is insoluble in acids and alkalis. Zirconium oxide is the most usable form of Zirconium. It has high melting point And low thermal conductivity.
The mechanical properties of zirconium are outlined in the following table.
| | | |
| --- | --- | --- |
| Properties | Metric | Imperial |
| Tensile strength (annealed) | 330 MPa | 47900 psi |
| Yield strength (annealed) | 230 MPa | 33400 psi |
| Modulus of elasticity | 94.5 GPa | 13700 ksi |
| Poissons ratio | 0.34 | 0.34 |
| Elongation at break (annealed) | 32% | 0.34 |
| Hardness, Brinell (converted from Vickers for 3000 kg load/10 mm ball. Annealed sample) | 145 | 145 |
| Hardness, Brinell (converted from Vickers for 3000 kg load/10 mm ball. Annealed sample) | 145 | 145 |
| Hardness, Rockwell A (converted from Vickers. annealed sample) | 49 | 49 |
| Hardness, Rockwell B (converted from Vickers. Annealed sample) | 78 | 78 |
| Hardness, Vickers (annealed sample) | 150 | 150 |
It can be machined in the presence of a flood cooling system and at slow speeds, as it is highly inflammable. It is ductile and can be worked on with ease, along with proper lubricants. It can be welded by gas tungsten arc welding and proper shielding should be done while doing that.
Zirconium is used in forming parts of jet engines and knife blades. It is used in the water cooled nuclear reactors and in chemical process equipment. It is also alloyed with other metals in order to form super alloys.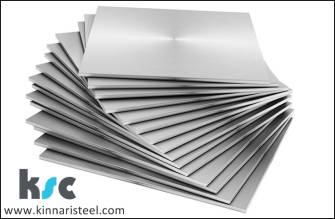 Know the problems you are likely to face
In the ever increasing competition, it is the quality of goods and services that is degrading at an alarming rate. This has led to an increasing distress among the consumers. Customers are also found complaining about the lack of after sales services in transactions with most of the firms. Customers are likely to get trapped in the midst of the malpractices like supplier commission, and unavailability of raw materials. Even if they get the products, they are not up to mark. The level of hardness is not appropriate. There are often no mill reports to guarantee the good quality of products. Also due to recursive demands, most of the firms tend to run out of the raw material. Thus, the customer has to wait for days, sometimes months for the stock to be replenished. The materials are inconsistent with the ASTM standards. Lack of proper knowledge often results in the supply of wrong grades. There is no control on quality and testing. The goods take forever to be delivered and when they are, they tend to lose their economic value on account of poor, unprofessional packaging. Often, scrap material is supplied without proper treatment. Ultimately, it is the customer who is the sufferer in this vicious circle.
Why do the consumers trust us?
Because we claim about supplying the best quality products after gathering proofs about the same. We have been certified by ISO 17025 Standards Laboratory on the quality of the alloys we produce and supply. Our mill reports are consistent with EN10204 NACE 3.1, NACE 3.2. We also get our products tested in government as well as private labs. Thus, a third party inspection also speaks in favor of our claims. We religiously follow our one and only motive, that is customer satisfaction. We never fail to extend a helping hand to our clients, even after the product has reached them. We have the fastest delivery service, giving utmost priority to urgent orders. Our team adopts professional packaging methods to ensure that the products reach our clients in their best form. We provide our clients with world class buying experience. The impeccable surface finish and appropriate hardness of goods has impressed customers worldwide. We are careful in supplying the right grade of the material, with proper level of hardness. We happily claim a rejection rate of less than one percent. Moreover, we are also highly environment friendly, as we also recycle scrap metal and convert it into the desired material of superior quality. The prices are highly competitive, and thus we ensure that the customer gets every benefit he deserves. We provide an additional benefit of product replacement warranty in case of product failure (though the chances of failure are nil). We specify the heat number on the raw material, so that the consumers can trace the history and application of the product. We are available almost every time of the year to attend to the problems of our clients and fix them in the most effective manner. Thus, we will always ensure that choosing us is the right decision.