Incoloy Alloy 20 Flanges : Manufacturer, Stockist & Supplier : Kinnari Steel
Incoloy Alloy 20 Flanges : Manufacturer, Stockist & Supplier : Kinnari Steel
Incoloy Alloy 20 Flanges have special quality finishing and duress for long life, high pressure and zero defects. Kinnari Steel are Incoloy Alloy 20 Flanges Manufacturer, Incoloy Alloy 20 Flanges Stockist & Incoloy Alloy 20 Flanges Supplier.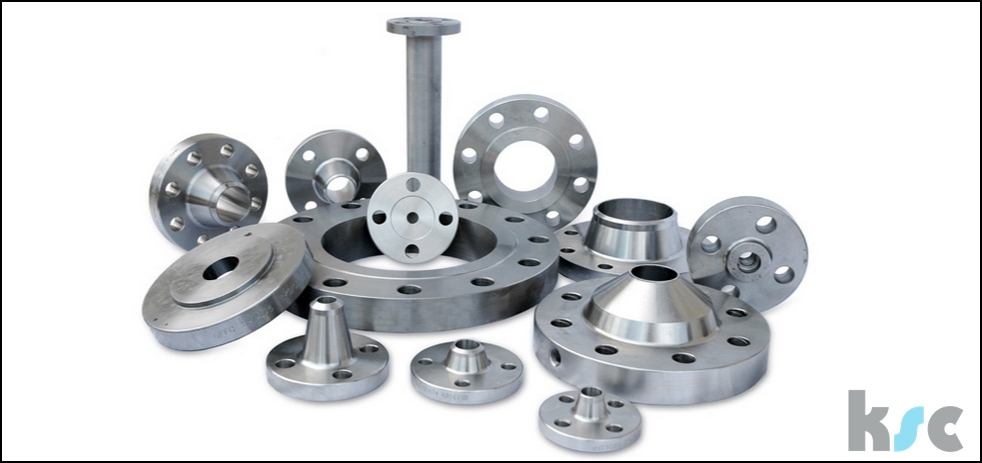 Contact Us
For Your Requirement of Incoloy Alloy 20 Flanges
Incoloy Alloy 20 Flanges
Kinnari Steel has emerged as one of the best suppliers of alloy 20 over the last two decades. We excel at executing both bulk and small orders of this alloy. We are known for the high quality of goods and services provided by us. Our clients rarely complain about our services. We are available even after the transactions to attend to each and every need of our clients. We also have the fastest delivery service in the country. With the highest stock of alloy 20, our clients hardly face the problem of unavailability of alloys.
Kinnari Steel have the fastest delivery service in the country. We also provide same day delivery on urgent orders. Customer satisfaction is our primary motive, and the records claim a rejection rate of less than a percent. This is a big evidence of the rapid growth of trust among the customers. We never run out of materials as we have the policy of maintaining our stock.
Kinnari Steel are manufacturers, stockist & suppliers of Incoloy Alloy 20 Flanges. They have special quality finishing and duress for long life, high pressure and zero defects.
The product differentiation is based on the premier finish with the minimum burr on the threads. Kinnari Steel are a trusted supplier and associated in partnership with premium manufacturers in India for the international distribution of precision high quality Incoloy Alloy 20 Flanges to Oil & Gas industry. The Incoloy Alloy 20 Flanges have a great connectivity to pipes and have a long life in the refining industry for low to high pressure applications.
Orders at Kinnari Steel are guaranteed fast delivery of the Incoloy Alloy 20 Flanges in the country. The main reason being we have an excellent warehousing and storage facilities for both finished and semi finished goods.They are made ready as per the urgent requirements of the customers. The Incoloy Alloy 20 Flanges are manufactured to sustain very high pressure and product warranty.
Lot of emphasis is placed on the packing and packaging. The Incoloy Alloy 20 Flanges are packed in wooden corrugated boxes foiled in plastic wraps and bubble wraps. Caps are made available to the ends on request of the buyer.
Know more about Alloy 20
Alloy 20 is an austenitic alloy of nickel, chromium and iron, with further additions of molybdenum and copper. It is stabilized by adding niobium and has low carbon content.
Specification
| | | | | |
| --- | --- | --- | --- | --- |
| Standard | UNS | Werkstoff Nr. | EN | AFNOR |
| Alloy 20 | N08020 | 2.4660 | NiCr20CuMo | Z2NCUD31-20AZ |
Chemical properties
The chemical composition nickel alloy 20 is outlined in the following table.
| | |
| --- | --- |
| Element | Content (%) |
| Iron, Fe | 35 |
| Nickel, Ni | 32-38 |
| Chromium, Cr | 19-21 |
| Copper, Cu | 3-4 |
| Manganese, Mn | ≤2 |
| Molybdenum, Mo | 2-3 |
| Niobium, Nb | ≤1 |
| Silicon, Si | ≤1 |
| Carbon, C | ≤0.07 |
| Phosphorous, P | ≤0.045 |
| Sulfur, S | ≤0.035 |
Mechanical properties
The mechanical properties of nickel alloy 20 are displayed in the following table.
| | | |
| --- | --- | --- |
| Properties | Metric | Imperial |
| Tensile strength (annealed) | 620 MPa | 89900 psi |
| Yield strength (annealed) | 300 MPa | 43500 psi |
| Elongation at break (annealed) | 41% | 41% |
It resists corrosion by acids, particularly sulfuric acid. It also prevents stress corrosion cracking in chloride environments. It has excellent mechanical properties and can be fabricated very easily. It prevents carbide precipitation while being welded. It has a very good corrosion resistance in general.
It has a wide range of uses. It is used by the processing units in pharmaceutical, plastic, acid and heavy chemical industry. It is also used in petrochemical process equipment. It is also used in the equipment of synthetic rubber manufacturing industry. Food and dye producing units also make use of Alloy 20.

All Incoloy Alloy 20 Flanges are offered with a NACE 3.1 Certification, Mill Test Certification and ISO 17025 Standards by a Government of India approved Laboratory. Positive Material Identification is done on all raw material procured at Kinnari Steel.
Kinnari Steel have exported to over 45 countries including UAE, UK, Iran, Iraq, Qatar, Bahrain, Oman, Yemen, Lebanon, Jordan, Saudi Arabia, Malaysia, Indonesia, Singapore, Australia, New Zealand, USA, Canada, Mexico, Brazi, Netherlands, Germany, Italy, Spain, Serbia, Kuwait, Peru, Nigeria, Poland, South Africa, Denmark, Turkey, Egypt, Venezuela, Kuwait, Madagascar, Angloa & Srilanka.
The Incoloy Alloy 20 Flanges are used in Petro-Chemical Industry, Oil and Gas Industry , Nuclear Industry, Pulp & Paper Indusry, Research & Development , Mega Projects & Defense & Development Industries. In fact wing to the special grade of steel, they are used for all critical applications.
The problems faced by the customers in the market
In today's scenario, malpractices like supplier commission and supply of poor quality alloys is much prevalent. The customers are often trapped in these vicious practices and end up paying much more than required, that too, for alloys of bad quality. There are often no mill reports to support the claims about quality. The products fail to satisfy ASTM standards. The products are too hard to be put to use. There is no control on quality and testing of goods. Scrap material is not treated properly and is supplied in a poor state. Lack of good surface finish always poses a great problem. There are other problems like improper packaging, which results in the degradation of alloys due to the adversities of the environment. The customers also face the problem of lack of after sale services and product replacement warranty. This often leads to very high rejection rates. The customers end up dissatisfied with the goods and services that they receive.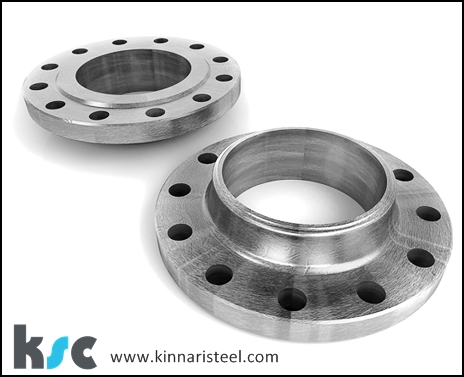 Why are we different?
We, at Kinnari Steel lay major emphasis on maintaining our stock at all times, as we understand that need might arise at any moment. Thus replenishment goes hand in hand with supply. We also provide highly professional packaging so that the alloys don't get influenced by the adversities of the environment, while being transported to long distances. Our after sales services are as good as the materials supplied by us. We are available anytime of the year to attend to your grievances. Also, due to high industrial demand, the material should be thoroughly checked, but unfortunately many a times, the products fail to meet the ASTM standards. Our products are certified to follow the standards specified by ISO. Therefore, our customers rarely complain about the quality of the material. We have been certified by ISO 9001:2008, ISO 14001:2004, OHSAS 18001:2007. Our products are made in compliance with ASTM standards. Sometimes, due to the pressure of demands, the producers end up supplying wrong grades of the alloy, resulting in major losses. The products manufactured like that are likely to fail under pressure.We focus on maintaining correct degree of hardness, as well as adding appropriate amount of chromium, so that the alloy exhibits the right level of corrosion resistance. Also, customers seldom become victims of the ongoing middle man culture, and fall into the web of commissions. So they have to pay more than what is required. We also make sure that the pricing is judicious, with no commission involved in the process.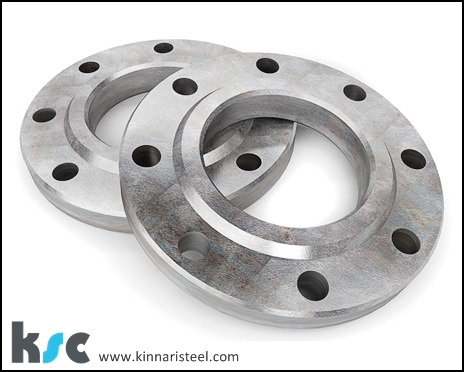 Kinnari Steel products also go through an unbiased third party inspection. So we assure you that our claims are justified, and not just hollow self-appreciation. If, in any case, we somehow fail to meet the desired quality, we assure the customers of a product replacement warranty. We provide you with world class buying experience. As mentioned above, we have the fastest delivery service, giving utmost priority to urgent orders. We specify the heat number on the raw material, so that the consumers can trace the history and application of the product. With a mill test report in accordance with EN10204 NACE 3.1, NACE 3.2, we happily claim that we place customer satisfaction above everything.
Contact us for a quick quote:
The Featured Products of Incoloy Alloy 20 Flanges are:
Size : 1/2″NB TO 60″NB
Class :150 LBS, 300 LBS, 600 LBS, 900 LBS, 1500 LBS, 2500 LBS
Size : 1/8″ NB TO 48″NB.
Class : 150 LBS, 300 LBS, 600 LBS, 900 LBS, 1500 LBS, 2500 LBS
---
Size : 1/2″NB TO 60″NB
Class :150 LBS, 300 LBS, 600 LBS, 900 LBS, 1500 LBS, 2500 LBS
Size : 1/2″NB TO 60″NB
Class :150 LBS, 300 LBS, 600 LBS, 900 LBS, 1500 LBS, 2500 LBS
---
Size : 1/2″NB TO 60″NB
Class :150 LBS, 300 LBS, 600 LBS, 900 LBS, 1500 LBS, 2500 LBS
Size : 1/2″ NB TO 60″NB.
Class : 150 LBS, 300 LBS, 600 LBS, 900 LBS, 1500 LBS, 2500 LBS
---
Size : 1/2″NB TO 60″NB
Class : AS A150, AS A300, TABLE D,E,F,H, DIN, ND-6,10, 16, 25, 40