Incoloy 800 Flange : Manufacturer, Stockist & Supplier : Kinnari Steel
Incoloy 800 Flanges : Manufacturer, Stockist & Supplier : Kinnari Steel
Incoloy 800 Flanges have special quality finishing and duress for long life, high pressure and zero defects. Kinnari Steel is Incoloy 800 Flanges Manufacturer, Incoloy 800 Flanges Stockiest & Incoloy 800 Flanges Supplier.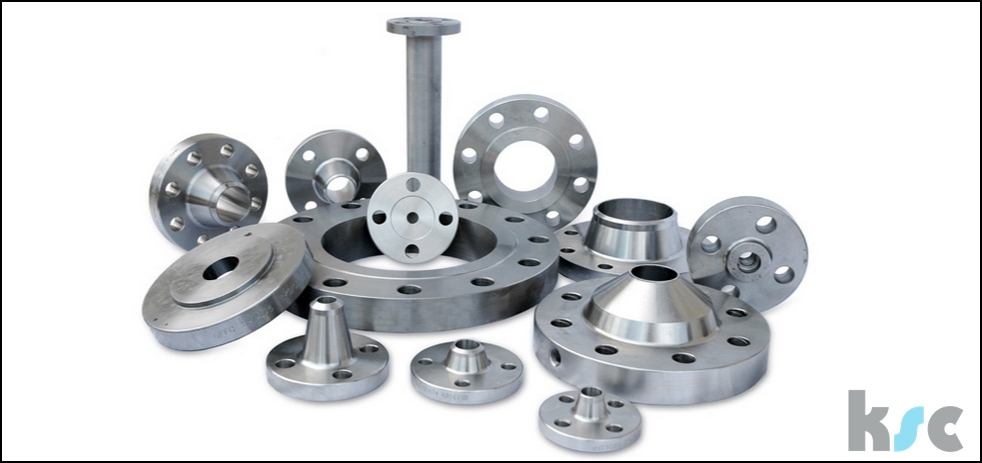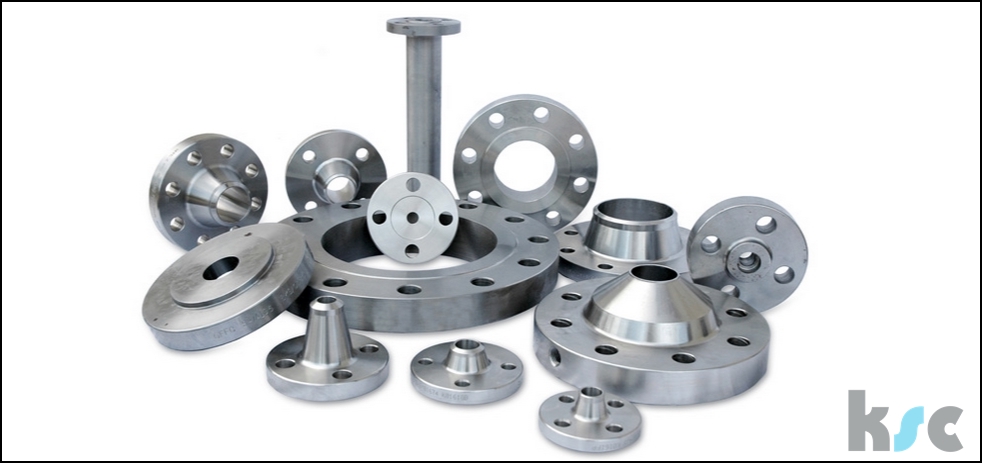 Contact Us For Your Requirement of Incoloy 800 Flanges
Incoloy 800 Flanges
We, at Kinnari Steel, are well known for excellent execution of both, bulk and small orders of Incoloy 800. We have the highest stock of this alloy in the country, with distributors in all the five continents of the world. We also have the fastest delivery service in the whole country, giving necessary priority to urgent orders. We never run out of raw materials as we aim at maintaining a constant stock. We give our clients a world class buying experience.
In the recent years, the demand for Incoloy 800 has seen a major hike. Our corporation has witnessed recurring demands for the same. We have always lived up to the promise of making every transaction profitable for our customers. A rejection rate of less than one percent is a big proof of that. We are always working towards making each and every transaction worth for the customers.
Kinnari Steel is manufacturers, stockist & suppliers of Incoloy 800 Flanges. They have special quality finishing and duress for long life, high pressure and zero defects.
The product differentiation is based on the premier finish with the minimum burr on the threads . Kinnari Steel are a trusted supplier and associated in partnership with premium manufacturers in India for the international distribution of precision high quality Incoloy 800 Flanges to Oil & Gas industry. The Incoloy 800 Flanges have a great connectivity to pipes and have a long life in the refining industry for low to high pressure applications.
Orders at Kinnari Steel are guaranteed fast delivery in the country. The main reason being we have an excellent warehousing and storage facilities for both finished and semi finished goods.They are made ready as per the urgent requirements of the customers. They are manufactured to sustain very high pressure and product warranty.
A lot of emphases is placed on the packing and packaging . The Incoloy 800 Flanges are packed in wooden corrugated boxes foiled in plastic wraps and bubble wraps. Caps are made available to the ends on request of the buyer.
Know more about Incoloy 800
Incoloy 800 is an alloy of nickel, chromium and iron. These generally have high resistance towards carburization and oxidation in exposure to high temperature. It also has high tensile strength.
Chemical properties
| | | | | | | | | | |
| --- | --- | --- | --- | --- | --- | --- | --- | --- | --- |
| Ni | Fe | Cr | Cu | Ti | Al | C | Mn | S | Si |
| 30.0-35.0 | 39.5 min | 19.0-23.0 | .75 max | .15-.60 | .15-.60 | .1 max | 1.5 max | .015 max | 1.0 max |
Specification
| | | | | | | | | |
| --- | --- | --- | --- | --- | --- | --- | --- | --- |
| Standard | UNS | EN | Werkstoff Nr. | GOST | BS | JIS | OR | AFNOR |
| Incoloy 800 | N08800 | X10NiCrAlTi32-20 | 1.4876 | ЭИ670 | NA 15 | NCF 800 | XH32T | Z8NC32-21 |
Incoloy 800 resists corrosion in many aqueous media. Nickel content helps combat stress corrosion cracking. It exhibits great heat resistance and stability for service up to 816 degree Celsius. It also shows resistance to oxidation and carburization at elevated temperatures. It also shows good creep resistance and prevents rupture. Chromium provides heat and aqueous resistance and iron helps combat internal corrosion. Nickel also makes it more ductile. It can be very easily formed, welded and machined.
The versions of Incoloy 800 is used for high temperature structural applications, are Incoloy 800H and 800HT.It is used for several applications in numerous industries. It is used in heat treating equipment like baskets and fixtures. It is also used by the chemical and petrochemical industries for heat exchangers and other equipment. It is especially used in nitric acid media where resistance to stress corrosion cracking in the presence of chloride ions, is required. It also finds usage in nuclear power plants as parts of steam generator tubing. It is also used to sheath domestic electrical appliances. The pulp and paper industry also uses it in digester-liquor heaters. Thus, it has a wide range of applications.

The sorrow of the consumer today
The quality of goods and services is degrading at an alarming rate. The customers are likely to get trapped in the midst of vicious practices like high supplier commission and the supply of scrap material without proper treatment. There is no control on quality and testing. In the cases where transportation is needed, the materials tend to lose their economic value because of unprofessional packaging. Customers are also found complaining about the lack of after sales services in transactions with most of the firms. Also, due to high industrial demand, unfortunately most of the time, the products fail to meet the ASTM standards. There are seldom any mill reports available to guarantee the good quality of products. The material is often very hard to be put to use and yields under high pressure. Lack of proper knowledge often results in the supply of wrong grades. So, ultimately, getting trapped in false promises and the vicious circle of supplier commission the customer ends up in a loss.
What makes us different?
Kinnari Steel are one of those firms, which lay a major emphasis on making every transaction customer friendly. We ensure that our clients get a world class buying experience. There is no middle man culture involved, thus the pricing is judicious. Our mill reports are in accordance with EN10204 NACE 3.1, NACE 3.2. Our products go through appropriate testing, both in Government and private laboratories. Thus, even third party inspection speaks in favor of the quality of our goods and services. Once associated with our clients, we are always eager to extend our services whenever they need. This implies that we pay attention to the needs of our customers even after they have received the goods, through our after sales services. We have a special team which has been assigned the work of providing premium packaging to ensure that the products reach our clients in their best form. If, by any chance (however small it may be), the products fail to satisfy the customers, we immediately execute our product replacement scheme to ensure that they receive better. We also enjoy ISO 9001:2008, ISO 14001:2004, OHSAS 18001:2007 Certifications. All these factors have helped us gain the trust of consumers and we are continuously growing as leading producers and suppliers in the market. Today, we have distributors in more than 13 countries. We have the highest stock of steel and nickel based alloys in the country. The dispatch and replenishment go hand in hand to ensure that the stock is maintained. Thus, we prevent customers from facing the problem of unavailability of the raw material. We also never fail to provide the heat number on every product so that the consumer can trace the information about its history and applications. We maintain correct level of hardness. We are extremely accessible in terms of consultation about various sizes and grades of the alloys. We care for the environment as well. Scrap material is properly treated and converted into alloys of excellent quality. It is then incorporated in our stock. Once chosen by the customer, we leave no stone unturned to live up to our promise of making each penny paid by him count.
All Incoloy 800 Flanges are offered with an NACE 3.1 Certification, Mill Test Certification and ISO 17025 Standards by a Government of India approved Laboratory. Positive Material Identification is done on all raw material procured at Kinnari Steel.
Kinnari Steel have exported to over 45 countries including UAE, UK, Iran, Iraq, Qatar, Bahrain, Oman, Yemen, Lebanon, Jordan, Saudi Arabia, Malaysia, Indonesia, Singapore, Australia, New Zealand, USA, Canada, Mexico, Brazi, Netherlands, Germany, Italy, Spain, Serbia, Kuwait, Peru, Nigeria, Poland, South Africa, Denmark, Turkey, Egypt, Venezuela, Kuwait, Madagascar, Angloa & Srilanka.
The Incoloy 800 Flanges are used in Petro-Chemical Industry, Oil and Gas Industry , Nuclear Industry, Pulp & Paper Industry, Research & Development , Mega Projects & Defense & Development Industries. In fact wing to the special grade of steel Incoloy 800 Flanges are used for all critical applications.
Contact us for a quick quote:
The Featured Products of Incoloy 800 Flanges are:
---
---
---
Size : 1/2″NB TO 60″NB
Class : AS A150, AS A300, TABLE D,E,F,H, DIN, ND-6,10, 16, 25, 40