Inconel Flanges : Manufacturers, Stockist & Supplier : Kinnari Steel
Inconel Flanges are premier finish with the minimum burr on the threads by Kinnari Steel. The Inconel Flanges have a great connectivity to pipes and have a long life in the refining industry for low to high-pressure applications. Kinnari Steel is a trusted supplier and associated in partnership with premium manufacturers in India for the international distribution of precision high quality Inconel Flanges to Oil & Gas industry. Kinnari Steel Corporation are Inconel Flanges Manufacturers, Inconel Flanges Stockiest & Inconel Flanges Supplier.
Kinnari Steel Corporation is one of the leading producers of Inconel Flanges. We have supplied Inconel socket weld fittings to industries in all the five continents of the world. We have the highest stock of this alloy in the country. And we never fall short of raw materials because of the policy of replenishing the stock as soon as the material is dispatched for supply. With each day, the trust among the customers has been growing. A rejection rate of less than one percent has consolidated all our claims.
We execute both bulk and small orders for stainless steel 304 ball valves in an extremely efficient manner. We have the highest stock of high quality stainless steel ball valves in the country. We also pay special attention towards maintaining a constant stock, so as to prevent our clients from facing the problem of shortage of the metal. In our firm, replenishment goes hand in hand with supply. We have the fastest delivery in the country. We give maximum priority to urgent orders. We provide same day delivery for urgent orders, if required. We are known for providing the best after sales services to our clients. They can freely contact us for alternate sizes and grades. We also provide product replacement warranty, if in case, things do not work out well. We have also incorporated the non-standard sizes in our stock, those too of superior quality. We also recycle scrap material and convert it into alloy of high quality.
Kinnari Steel Corporation are manufacturers, stockiest & suppliers of Inconel Flanges.Inconel Flanges have special quality finishing and duress for long life, high pressure and zero defects.
Orders at KSC are guaranteed fast delivery of the Inconel Flanges in the country. The main reason being we have an excellent warehousing and storage facilities for both finished and semi-finished goods.They are made ready as per the urgent requirements of the customers. The Inconel Flanges are manufactured to sustain very high pressure and product warranty.
A lot of emphases is placed on the packing and packaging . The Inconel Flanges are packed in wooden corrugated boxes foiled in plastic wraps and bubble wraps. Caps are made available to the ends on request of the buyer.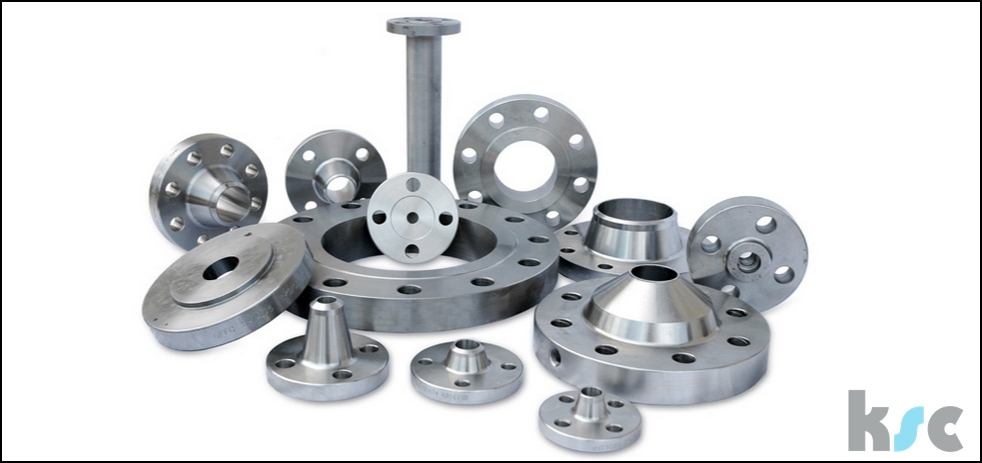 Contact Us For Your Requirement of Inconel Flanges
What is inconel?
Inconel is an alloy which is composed of corrosion and oxidation resistant materials. They are also favorable for usage in extreme environments. When heated, they form a passive oxide layer on the surface, preventing further reaction. The strength is retained for a large temperature range. They offer better creep resistance than steel and aluminum at high temperatures. Inconel alloys are also exhibit metallurgical stability. Several grades of Inconel prevent crevice formation, pitting, intergranular corrosion and stress corrosion cracking. They also show good carburizing properties.

All Inconel Flanges are offered with an NACE 3.1 Certification, Mill Test Certification and ISO 17025 Standards by a Government of India approved Laboratory. Positive Material Identification is done on all raw material procured at Kinnari Steel Corporation.
We have exported to over 45 countries including UAE, UK, Iran, Iraq, Qatar, Bahrain, Oman, Yemen, Lebanon, Jordan, Saudi Arabia, Malaysia, Indonesia, Singapore, Australia, New Zealand, USA, Canada, Mexico, Brazi, Netherlands, Germany, Italy, Spain, Serbia, Kuwait, Peru, Nigeria, Poland, South Africa, Denmark, Turkey, Egypt, Venezuela, Kuwait, Madagascar, Angola & Srilanka.
The Inconel Flanges are used in Petro-Chemical Industry, Oil and Gas Industry , Nuclear Industry, Pulp & Paper Industry, Research & Development , Mega Projects & Defense & Development Industries. In fact wing to the special grade of steel, Inconel Flanges are used for all critical applications. Sometimes it's described in Inconel Flanges Weight : Light or Heavy, Inconel Inlay Flanges & Inconel Overlay Flanges.
General chemical composition of Inconel Flanges
Different Inconels have widely varying compositions, but all are predominantly nickel, with chromium as the second element.
Inconel
Element (% by mass)
Ni
Cr
Fe
Mo
Nb
Co
Mn
Cu
Al
Ti
Si
C
S
P
B
600 [4]
72.0
14.0-17.0
6.0-10.0
1.0
0.5
0.5
0.15
0.015
617 [5]
44.2-
20.0
3.0
8.0-
10.0-
0.5
0.5
0.8-1.5
0.6
0.6
0.15
0.015
0.006
56.0
24.0
10.0
10.0-15.0
625
58.0
20.0-23.0
5.0
8.0-10.0
3.15-4.15
1.0
0.5
0.4
0.4
0.5
0.1
0.015
0.015
690
59.5
30
9.2
0.35
0.01
0.02
0.35
0.019
0.003
718
50.0-55.0
17.0-21.0
balance
2.8-3.3
4.75-5.5
1.0
0.35
0.2-0.8
0.65-1.15
0.3
0.35
0.08
0.015
0.015
0.006
X-750
70.0
14.0-17.0
5.0-9.0
0.7-1.2
1.0
1.0
0.5
0.4-1.0
2.25-2.75
0.5
0.08
0.01
Specification
| | | | | | | | | |
| --- | --- | --- | --- | --- | --- | --- | --- | --- |
| Standard | UNS | EN | Werkstoff Nr. | GOST | BS | JIS | OR | AFNOR |
| Inconel | N06600 | NiCr22Mo9Nb | 2.4856 | ХН75МБТЮ | NA 21 | NCF 625 | ЭИ602 | NC22DNB4M |
Inconel also provides good endurance in environments under high pressure and kinetic energy. It also forms a passive layer of oxide, when heated, and that layer prevents further corrosion. For good performance at high temperatures, Inconel is often solid solution hardened or precipitation hardened. It adds strength to the alloy. Because it work hardens very rapidly, it is very difficult to machine Inconel. Though welding is also difficult, it can be welded by using gas tungsten arc welding and electron beam welding.
On account of this excellent combination of properties, Inconel has a wide range of applications.
Inconel is used in extreme environmental conditions. It is commonly used in gas turbine blades and seals. It is also used in turbocharger rotors and electrical submersible well pump motor shafts. It is also used in chemical processing industry for scrubbers and columns, and to make pressure valves. It is used for cryogenic storage tanks, downhole shafts and wellhead parts. Apart from these, it also has a major role to play in aerospace technology. Jet engine components also use the alloy. They are used in places where acid and chloride resistance in needed, along with tensile strength. Inconel basically finds usage in conditions where high temperature is required. That is primarily because of its ability to form the passivating oxide layer on heating. It is also used in food processing industry, where both high temperature as well as corrosion resistance is required. Many grades of Inconel are also suitable for usage in marine environments. Some variants also form an important component of hangers and high strength fasteners in marine environments.
Know the problems you are likely to face
In the ever increasing competition, it is the quality of goods and services that is degrading at an alarming rate. This has led to an increasing distress among the consumers. Customers are also found complaining about the lack of after sales services in transactions with most of the firms. They are unable to contact the suppliers regarding the availability of alternate sizes and grades of the alloys. There is no one to entertain their after sales grievances. Customers are likely to get trapped in the midst of the malpractices like supplier commission, where they end up paying much more than what is required. Unavailability of products at the time of order placing is another major issue. They have to wait for days to get the products. Even if they get the products on time, they are not up to mark. The level of hardness is not appropriate. The materials are often too hard to be machined, and cannot be used. They also yield under high pressure. There are often no mill reports to guarantee the good quality of products. Also due to recursive demands, most of the firms tend to run out of the raw material. Thus, the customer has to wait for days, sometimes months for the stock to be replenished. The materials are inconsistent with the ASTM standards. Lack of proper knowledge often results in the supply of wrong grades. There is no control on quality and testing. Lack of good packaging often leads to the degradation of the alloys due to environmental adversities. The alloys that are received by the customers lose their lustrous surface and aesthetic appeal. They appear to be very dirty and corroded. Often, scrap material is supplied without treatment. This leads to high rejection rates and huge losses.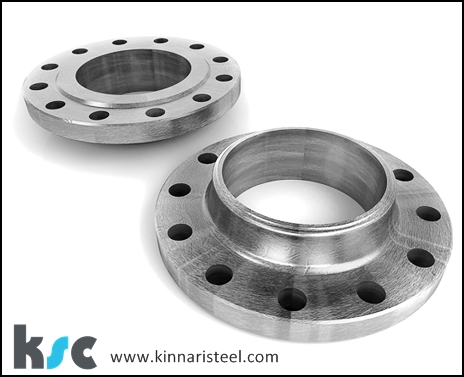 The solution
Kinnari Steel Corporation is well known for keeping customers away from inconvenience. Customer satisfaction has always been our primary motive, and we religiously follow all the policies which have been made keeping in mind the comfort and contentment of the customer.We not only claim the best quality of goods, but also present proper certification for the customers to judge our promises. We have been certified by ISO 17025 Standards Laboratory on the quality of the alloys we produce and supply. Our mill reports are consistent with EN10204 NACE 3.1, NACE 3.2. Our products are made in compliance with ASTM standards. We also have been certified by ISO 9001:2008 , ISO 14001:2004, OHSAS 18001:2007.We also get our products tested in government as well as private labs. So a third party inspection also supports all our claims. There is also a hundred percent in-house testing of all the products involved in our verification process. We pay special attention towards maintaining our stock and ensuring fast delivery, sometimes same day delivery on urgent orders. With the highest stock in the country, it is the growing satisfaction among the consumers that has led us to be distributors of this alloy in all the five continents.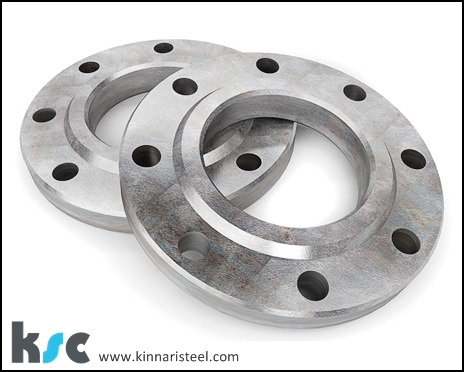 We also provide heat number on the products so that the customer is able to trace its history and applications. We are known for our excellent after sales services. We never fail to extend a helping hand to our clients, even after the product has reached them. The customers can freely contact us regarding all the available sizes and grades. Brand marketing is carried out well, and there is an identification mark on each product. We are highly efficient in packaging for long distance transportation. The impeccable surface finish and appropriate hardness of goods has impressed customers worldwide. The goods have high pressure sustainability, so can be used under appreciable amount of pressure. The prices are highly competitive, and thus we ensure that the customer gets every benefit he deserves. We discourage middle man practices, so there is no commission involved. We try our level best to live up to the promises we make, and we rarely fail in doing so. And in case we do, we also provide an additional benefit of product replacement warranty. Once chosen, we guarantee being able to be the first choice for consumers in the years to come.
Contact us for a quick quote:
The Featured Products of Inconel Flanges are:
Size : 1/2″NB TO 60″NB
Class :150 LBS, 300 LBS, 600 LBS, 900 LBS, 1500 LBS, 2500 LBS
Size : 1/8″ NB TO 48″NB.
Class : 150 LBS, 300 LBS, 600 LBS, 900 LBS, 1500 LBS, 2500 LBS
---
Size : 1/2″NB TO 60″NB
Class :150 LBS, 300 LBS, 600 LBS, 900 LBS, 1500 LBS, 2500 LBS
Size : 1/2″NB TO 60″NB
Class :150 LBS, 300 LBS, 600 LBS, 900 LBS, 1500 LBS, 2500 LBS
---
Size : 1/2″NB TO 60″NB
Class :150 LBS, 300 LBS, 600 LBS, 900 LBS, 1500 LBS, 2500 LBS
Size : 1/2″ NB TO 60″NB.
Class : 150 LBS, 300 LBS, 600 LBS, 900 LBS, 1500 LBS, 2500 LBS
---
Size : 1/2″NB TO 60″NB
Class : AS A150, AS A300, TABLE D,E,F,H, DIN, ND-6,10, 16, 25, 40