Stainless Steel 316 Flanges UNS S31600
Stainless Steel 316 Flanges : Manufacturer, Stockist & Supplier : Kinnari Steel
Kinnari Steel Corporation are manufacturers, stockist & suppliers of Stainless Steel 316 Flanges. They have special quality finishing and duress for long life, high pressure and zero defects.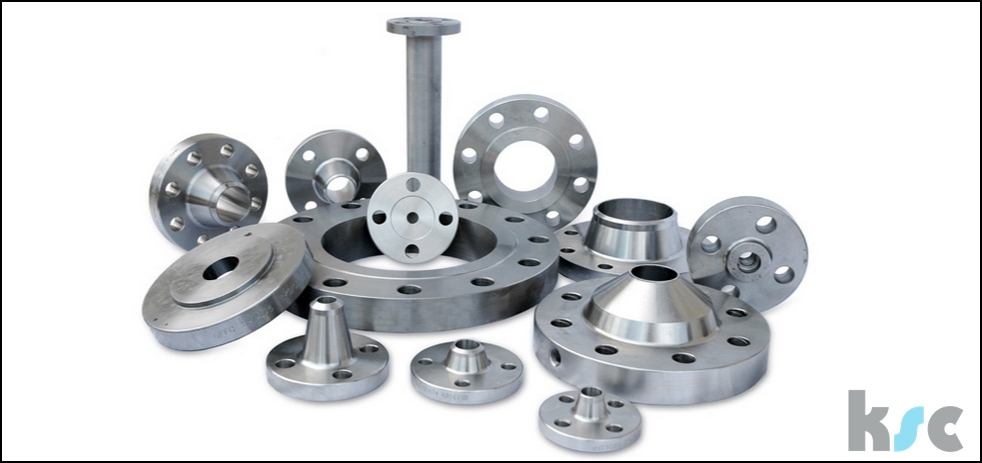 Contact Us For Your Requirement of Stainless Steel 316 Flanges
Stainless Steel 316 Flanges
We, at KinnariSteel Corporation, are known for being excellent at providing high quality Stainless Steel 316 Flanges.We are one of the few suppliers who give maximum priority to customer satisfaction. We never ever fail to live up to our promise of providing the best of every service to our clients. We have the fastest delivery service in the whole country. We also provide same day delivery service for urgent orders. We carry the highest stock of this alloy in the country, with even the non-standard sizes incorporated. The customers can find sizes and grades of this alloy with us. We also provide our clients with the best after sales services. We never run out of raw materials as we aim at maintaining a constant stock. Our clients always get the best out of every transaction. Our highly efficient teams pack products in such a way that they do not get influenced by the environmental adversities. Thus, the products reach the customers in the same condition as they were in while being dispatched.We are efficient in handling both bulk as well as small orders for stainless steel 316 flanges.
The recent years have seen a rejection rate of less than one percent, thus consolidating all our claims. Our excellent services have led us to a platform of immense trust among the consumers. At Kinnari Steel Corporation, nothing is more important than the satisfaction of the customers. Along with our clients, we take care of the environment as well. We recycle scrap material and convert it into product of high quality. Once chosen, we guarantee being chosen again and again.
The product differentiation is based on the premier finish of Stainless Steel 316 Flanges with the minimum burr on the threads . Kinnari Steel Corporation are a trusted supplier and associated in partnership with premium manufacturers in India for the international distribution of precision high-quality Stainless Steel 316 Flanges to Oil & Gas industry.The Stainless Steel 316 Flanges have a great connectivity to pipes and have a long life in the refining industry for low to high-pressure applications.
Orders at KSC are guaranteed fast delivery of the Stainless Steel 316 Flanges in the country. The main reason being we have an excellent warehousing and storage facilities for both finished and semi finished goods.They are made ready as per the urgent requirements of the customers. The Stainless Steel 316 Flanges are manufactured to sustain very high pressure and product warranty.
A lot of emphases is placed on the packing and packaging . The Stainless Steel 316 Flanges are packed in wooden corrugated boxes foiled in plastic wraps and bubble wraps. Caps are made available to the ends on request of the buyer.

All Stainless Steel 316 Flanges are offered with an NACE 3.1 Certification, Mill Test Certification and ISO 17025 Standards by a Government of India approved Laboratory. Positive Material Identification is done on all raw material procured at Kinnari Steel Corporation.
We have exported to over 45 countries including UAE, UK, Iran, Iraq, Qatar, Bahrain, Oman, Yemen, Lebanon, Jordan, Saudi Arabia, Malaysia, Indonesia, Singapore, Australia, New Zealand, USA, Canada, Mexico, Brazi, Netherlands, Germany, Italy, Spain, Serbia, Kuwait, Peru, Nigeria, Poland, South Africa, Denmark, Turkey, Egypt, Venezuela, Kuwait, Madagascar, Angloa & Srilanka.
The Stainless Steel 316 Flanges are used in Petro-Chemical Industry, Oil and Gas Industry , Nuclear Industry, Pulp & Paper Indusry, Research & Development , Mega Projects & Defense & Development Industries. In fact wing to the special grade of steel, they are used for all critical applications.
Know more about stainless steel 316
316 is the grade of stainless steel which contains Molybdenum. The presence of molybdenum gives this alloy excellent ability to combat corrosion. This property is most effective in chloride environments, where there are high chances of pitting and crevice corrosion. The alloys also provide considerable amount of thermal resistance. They have excellent weldability, both by standard fusion and resistance methods, with or without filler metals.
Specification
| | | |
| --- | --- | --- |
| Standard | UNS | Werkstoff Nr. |
| SS 316 | S31600 | 1.4401 |
Grade
C
Mn
Si
P
S
Cr
Mo
Ni
316LMin- – –

—–16.02.0010.0

MAX
0.03
2.0
0.75
0.045
0.03
18.0
3.00
14.0
MECHANICAL PROPERTIES
Grade
Tensile
Strength
(MPa) min
Yield Strength
0.2% Proof
(MPa) min
Elongation (%
in 50mm) min
Hardness
Rockwell B
(HR B) max
Brinell (HB)
max
316L
485
170
40
95
217
Grade 316L is the low carbon variant of 316. It is immune to carbide precipitation. It offers higher creep, stress to rupture and tensile strength at elevated temperatures, as compared to other chromium-nickel alloys.
The 316 grade of stainless steel is excellent in terms of toughness. On account of these properties, this alloy finds a large range of applications in various industries.
Some of the applications include food preparation equipment, mainly in chloride environments. They are also used in the pharmaceutical industries for making processing equipment. On account of excellent tensile strength, it is also used in architectural projects. Other industries like paper and pulp, water softening, textile mills and marine industries also make use of stainless steel 316. Because if such a large range of applications, it is one of the most important grades of stainless steel. Chemical and pharmaceutical industries also use this alloy. Surgical implants and equipment are also made from this grade of steel. Petroleum refining and textile industries make extensive use of this alloy. It is majorly used in equipment that require higher corrosion resistance than that provided by grade 304. The scrubbers for pollution control also use this grade. There is hardly any industry that does not utilize stainless steel 316. Even the ducts and feed water tubes in the sewage plants use 316. It is also an important component of ozone generators and heat exchangers.
Thus, for an alloy with uses as versatile as this one's, the suppliers should be chosen very wisely.
The problems faced by most of the customers
The customers easily fall into the trap of false promises and greedy middlemen. They end up paying more than what the services deserve. They have to wait for days for the alloys to be available with the suppliers. The alloys which they finally get do not satisfy ASTM standards. The hardness levels are too inappropriate to be put to any use. The surface finish is also usually poor.Scrap material is not treated properly and is supplied in a poor state. Thus, the claims about environment friendliness stand hollow and meaningless. Lack of good surface finish always poses a great problem. The material loses its lustrous surface and appears to be very corroded and dirty. Thus, the alloy loses its aesthetic appeal. In cases of long distance transportation, the environmental adversities spoil the alloys. This is mainly because of highly unprofessional packaging. Also, sometimes producers end up supplying wrong grades of the alloy, resulting in major losses. That results in major loses of both money as well as alloys, as they cannot be put to any use.The levels of hardness are generally too high, and thus the machinability is lost. They have minus tolerance and often yield under high pressure. There is also a problem of after sales services. Most of the times, the alternate sizes of alloys are unavailable with the suppliers.There is no warranty associated with the product and hence, the suppliers pull off their hands as soon as the product is dispatched. Thus, high rejection rates are sure to follow. A huge amount of alloy is wasted and the customers end up dissatisfied.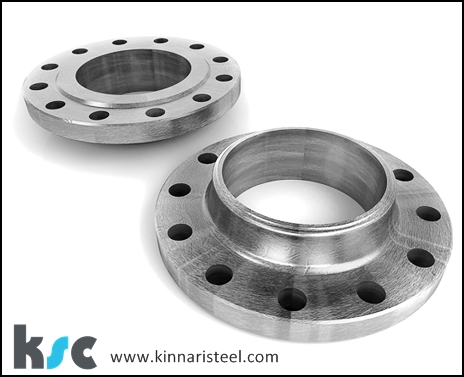 The solution
Kinnari Steel Corporation is well known for keeping customers away from inconvenience. Customer satisfaction has always been our primary motive, and we religiously follow all the policies which have been made keeping in mind the comfort and contentment of the customer.We not only claim the best quality of goods, but also present proper certification for the customers to judge our promises. We have been certified by ISO 17025 Standards Laboratory on the quality of the alloys we produce and supply. Our mill reports are consistent with EN10204 NACE 3.1, NACE 3.2. Our products are made in compliance with ASTM standards. We also have been certified by ISO 9001:2008 , ISO 14001:2004, OHSAS 18001:2007.We also get our products tested in government as well as private labs. So a third party inspection also supports all our claims. There is also a hundred percent in-house testing of all the products involved in our verification process. We pay special attention towards maintaining our stock and ensuring fast delivery, sometimes same day delivery on urgent orders. With the highest stock in the country, it is the growing satisfaction among the consumers that has led us to be distributors of this alloy in all the five continents.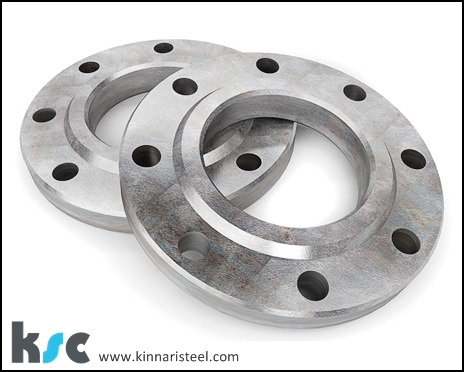 We also provide heat number on the products so that the customer is able to trace its history and applications. We are known for our excellent after sales services. We never fail to extend a helping hand to our clients, even after the product has reached them. The customers can freely contact us regarding all the available sizes and grades. Brand marketing is carried out well, and there is an identification mark on each product. We are highly efficient in packaging for long distance transportation. The impeccable surface finish and appropriate hardness of goods has impressed customers worldwide. The goods have high pressure sustainability, so can be used under appreciable amount of pressure. The prices are highly competitive, and thus we ensure that the customer gets every benefit he deserves. We discourage middle man practices, so there is no commission involved. We try our level best to live up to the promises we make, and we rarely fail in doing so. And in case we do, we also provide an additional benefit of product replacement warranty. Once chosen, we guarantee being able to be the first choice of consumers in the years to come.
Contact us for a quick quote:
The Featured Products of Stainless Steel 316 Flanges are:
Size : 1/2″NB TO 60″NB
Class :150 LBS, 300 LBS, 600 LBS, 900 LBS, 1500 LBS, 2500 LBS
Size : 1/8″ NB TO 48″NB.
Class : 150 LBS, 300 LBS, 600 LBS, 900 LBS, 1500 LBS, 2500 LBS
---
Size : 1/2″NB TO 60″NB
Class :150 LBS, 300 LBS, 600 LBS, 900 LBS, 1500 LBS, 2500 LBS
Size : 1/2″NB TO 60″NB
Class :150 LBS, 300 LBS, 600 LBS, 900 LBS, 1500 LBS, 2500 LBS
---
Size : 1/2″NB TO 60″NB
Class :150 LBS, 300 LBS, 600 LBS, 900 LBS, 1500 LBS, 2500 LBS
Size : 1/2″ NB TO 60″NB.
Class : 150 LBS, 300 LBS, 600 LBS, 900 LBS, 1500 LBS, 2500 LBS
---
Plate Flanges
Size : 1/2″NB TO 60″NB
Class : AS A150, AS A300, TABLE D,E,F,H, DIN, ND-6,10, 16, 25, 40