Titanium Pipes : Manufacturer, Stockiest and Supplier : Kinnari Steel
Titanium Pipes : Manufacturer, Stockiest and Supplier : Kinnari Steel
Titanium Pipes are in huge demand due to their multiple applications. Kinnari Steel are Titanium Pipes Manufacturer, Titanium Pipes Stockiest & Titanium Pipes Supplier.

Kinnari Steel is a leading global manufacturer and supplier of Titanium Pipes. Having an experience of above 2 decades, we can proudly say that we offer the finest quality products all over the world. Our products meet international standards and are the best in the industry. There is no scope of any deformity of discrepancies, as we carry out highly intensive testing processes for the quality check of our products.
We also offer world class services to our clients. To us, client satisfaction is our main priority and we work hard towards achieving the same. We are a highly known name among our clients and are highly recommended by them for our products and services. Our rejection rate is extremely low and the value added services provided by us are excellent. We have been market leaders for the past years and we aim to continue being the same.
Looking to buy Titanium Pipes? Contact Us
What is Titanium?
Titanium is a highly valued and one of the most important metals and is used extensively across the globe in many industries. It is highly resistant to corrosion and has the highest strength to density ratio of any metal. Titanium has a high durability and is among the lightest metals. Due to its special properties, Titanium is used majorly in manufacturing aerospace designs and equipments, high performance race cars, golf clubs, and medical equipments as well. Few of the special properties of Titanium Pipes is that it has a lower modulus of elasticity, higher melting point and lower ductility.
Titanium can be amalgamated with a gamut of other metals to form more useful alloys. It can be mixed with metals such as aluminium, iron, and molybdenum among others. These newly formed alloys of titanium and other metals produce various strong and lightweight alloys that can be used to serve special purposes like jet engines and missiles for military use.
INTRODUCTION ABOUT TITANIUM PIPES
Titanium Pipes are in huge demand due to their multiple applications. The inefficiency of stainless steel and other materials in many instances has made Titanium all the more valuable. It is majorly used in aerospace industry due to it high strength and less weight. The development of many different alloys has extended the application of Titanium in power generation, piping systems and heat exchangers for chemical processing, petrochemical industry, piping systems for Oil & Gas industry and even in food production.
Titanium Pipes are available in multiple forms such as Roll Formed and Welded Pipe as well as Brake Press Formed and Welded. Titanium Pipes is available in standard NPS sizes certifiable to ASTM and ASME specifications. We offer Titanium Pipes in multiple sizes with varying lengths, widths, thicknesses and grades.
PROPERTIES OF TITANIUM PIPES
CHEMICAL PROPERTIES
Components
ASTM Grade
(Max. Values)
1
2
5
7
9
12
23
N, Nitrogen
0,03
0,03
0,05
0,03
0,02
0,03
0,03
C, Carbon
0,1
0,1
0,1
0,1
0,05
0,08
0,08
H, Hydrogen
0,015
0,015
0,0125
0,015
0,013
0,015
0,0125
Fe, Iron
0,2
0,3
0,4
0,3
0,25
0,3
0,25
O, Oxygen
0,18
0,25
0,20
0,25
0,12
0,25
0.13
Pd, Palladium
0,12-0,25
Al, Aluminum
5,5-6,75
2,5-3,5
5,5-6.5
Mo, Molybdenum
0,2-0,4
V, Vanadium
3,5-4,5
2,0-3,0
3,5-4,5
Ni, Nickel
0,6-0,9
MECHANICAL PROPERTIES
Properties
ASTM Grade
(Min. Values)
1
2
5
7
9
12
23
Tensile strength, min (Mpa)
240,00
345,00
895,00
345,00
620,00
483,00
828,00
Yield strength, 0,2% Offset, min (Mpa)
170,00
275,00
825,00
275,00
483,00
345,00
759,00
Elongation (in 4D, min, %)
24,00
20,00
10,00
20,00
15,00
18,00
10,00
Reduction of Area, min, %
30,00
30,00
25,00
30,00
25,00
25,00
15,00
APPLICATIONS OF TITANIUM PIPES
Typical applications of Titanium Pipes include:
Power generation
Airframe and engine components for the Aerospace industry
Piping systems and heat exchangers for Chemical processing
Petrochemical industry
Pulp and Paper production
High corrosion resistant piping for offshore Oil & Gas industry
Water Purification systems
Agri-food production
Medical prosthetics and instruments
Mobile phones and equipments in Telecommunications industry
Gas and oil exploration for deep sea drilling
Developing Automotive for engines and other elements of high performance vehicles
Producing Marine propeller shafts and rigging for desalination plants
Manufacturing frames and parts of Performance Bicycles
ABOUT KINNARI STEEL
Kinnari Steel is a leading distributor of Stainless Steel and Alloy Steel Products. We have been involved in manufacturing and supplying stainless steel 316 pipes since 2 decades. We hold great expertise in sourcing needs of clients for nickel based Alloys. Our aim is to provide best services in the industry and over the years we have gained much prominence due to propulsion and expertise in high nickel alloys. We thus handle each of our clients' queries with great sincerity and help them figure out their requirements.
In order to maintain the highest standards of quality we make sure that each and every unit is individually inspected and tested, thereby cropping out the scope of any sort of anomaly. Great emphasis is placed on making our products in an environment friendly way and prevent any kind of harm to the nature. We are known across our clients for fast delivery of highly products and we have a very low rejection rate. We put great efforts in catering to the needs of our clients and thus we have a huge base of happy customers.
Our head office is located in Mumbai. Kinnari Steel is certified by ISO 9001: 2008 for continued excellence in providing impeccable quality products to its customers.
WHAT PROBLEMS CUSTOMERS TYPICALLY FACE WHILE PURCHASING TITANIUM PIPES
Non availability of the products
Late deliveries of shipped goods
Poor/Unprofessional Packaging
Poor after sales service
Supply of wrong grades
Material inconsistent with ASTM Standards
Very hard material for use
Dubious Practices
Lack of knowledge
Product fails under high pressure
High pricing of the goods due to supplier commission
Minus tolerance
Weld repair of goods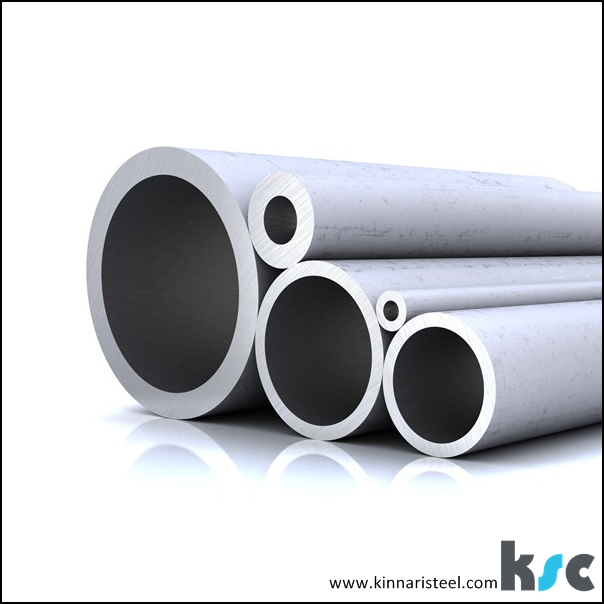 HOW WE SOLVE THESE PROBLEMS AND VALUE ADDITIONS WE PROVIDE FOR TITANIUM PIPES
Our customers have a world class buying experience in dealing with us
We offer the fastest delivery of products
Digital Mill test reports are provided in accordance with EN10204 NACE 3.1, NACE 3.2
3rd Party inspection is carried out thoroughly
Our products can hold high pressure sustainability
We offer Product replacement warranty
Premium Packaging and Packing for sea and Air transport is provided
Our products are given ISO 9001:2008 , ISO 14001:2004, OHSAS 18001:2007 Certifications
We have had less than 1% rejection rate of the goods in over a decade
Our products are in compliance with ASTM/ASME Standards
Competitive pricing is provided
We hold a very high experience in working with Nickel Based Alloys
Consultancy for alternate sizes and material is offered by our specialized team
Heat Number Traceability is provided on each product
We offer Customized marking as per customer requirement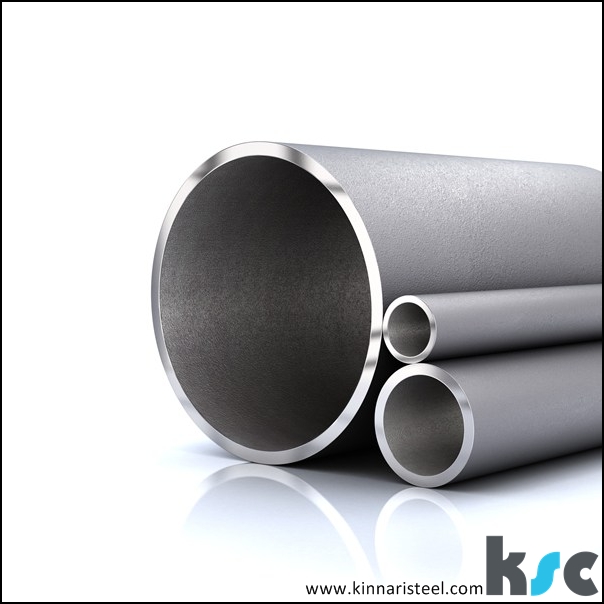 Contact Us
To buy Titanium Pipes.